American Idol host Ryan Seacrest has been with the show since season 1, and he recently explained how the audition process has changed since the early days of the series. American Idol began in the summer of 2002, and aired on FOX for fifteen seasons, until its cancelation. ABC revived the singing competition two years later in 2018, and it has been a staple on the network ever since. When AI started, the auditions were scheduled in large arenas, where over 10,000 people could try out in each city. Only a few hundred contestants would make it through those preliminary auditions.
The auditioning American Idol contestants would camp out overnight in order to secure a place in line, and they often described how physically and mentally grueling the process was. However, in recent years, the audition process has changed. Since season 19, American Idol contestants audition via Zoom for the show's producers. If the producers like the auditions, they invite the contestants to sing in front of the judges, Lionel Richie, Katy Perry, and Luke Bryan, in one of the audition cities. When the show first began, many people did not realize the impact that it would have on the careers of artists who eventually became superstars, such as Kelly Clarkson, Carrie Underwood, Jennifer Hudson, Chris Daughtry, and Adam Lambert. However, now that over two decades have passed, Ryan explained that the mindset of those who audition for American Idol has evolved.
Related: Which All-New American Idol Contestants Were Showcased At The AMA's
Ryan Seacrest Says American Idol Contestants Now Train Like Athletes
Ryan was there when the American Idol season 1 contestants auditioned for the show, having no idea that it would blow up the way that it did. Season 1 winner Kelly Clarkson has often described how she and her fellow competitors had no way of knowing the impact that the series would eventually have, on the music industry and pop culture. However, twenty years later, many potential American Idol contestants have grown up with the show. In an interview with People, Ryan explained, "Every time we go out on the road we think, 'OK, did we tap out on all the great talent?'"
However, he also shared that children who are, "7, 8, 9 years old, they practice like an athlete to audition when they can." Ryan added that these contestants, "take it very seriously, whereas in the earlier years, they kind of just did it on a whim. These kids rehearse for it, and they treat it like an Olympic sport in a way."
Ryan Says That American Idol Season 21 Is Going To Be Great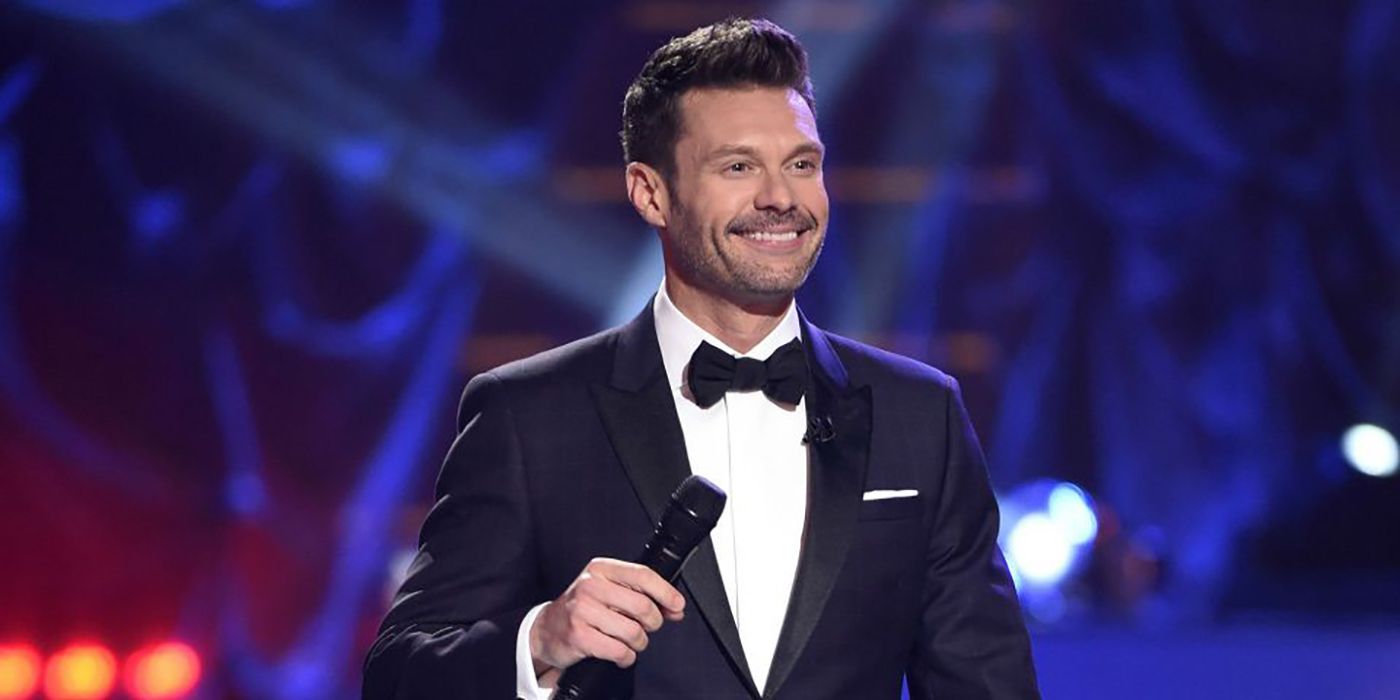 Ryan said that American Idol season 21 "is going to be really great." He teased that the show has found some impressive talent. He said, "We found some great contestants, a lot of country singers as one might expect." The American Idol in-person auditions took place in Las Vegas, New Orleans, and Nashville. Ryan was absent from the New Orleans auditions because he was diagnosed with COVID-19.
As American Idol enters its astonishing 21st season, fans can expect a whole new generation of talent to audition for the show. These contestants grew up with the singing competition, and, for some of them, it has been a lifelong dream to make it to Hollywood on the series. Although the audition process has evolved over the years, one thing has remained the same: American Idol continues its highly entertaining search for the next music superstar.
More: What American Idol Season 20 Runner-Up HunterGirl's Been Up To Since Finale
American Idol season 21 premieres Sunday, February 19 at 8 p.m. EST on ABC.
Sources: People, Ryan Seacrest/Instagram

#Ryan #Seacrest #Thinks #American #Idol #Audition #Process #Evolved