The Edurus Potion gives Hogwarts Legacy players tough rocky skin and a defensive boost. To brew it, players need Ashwinder Eggs and Mongrel Fur.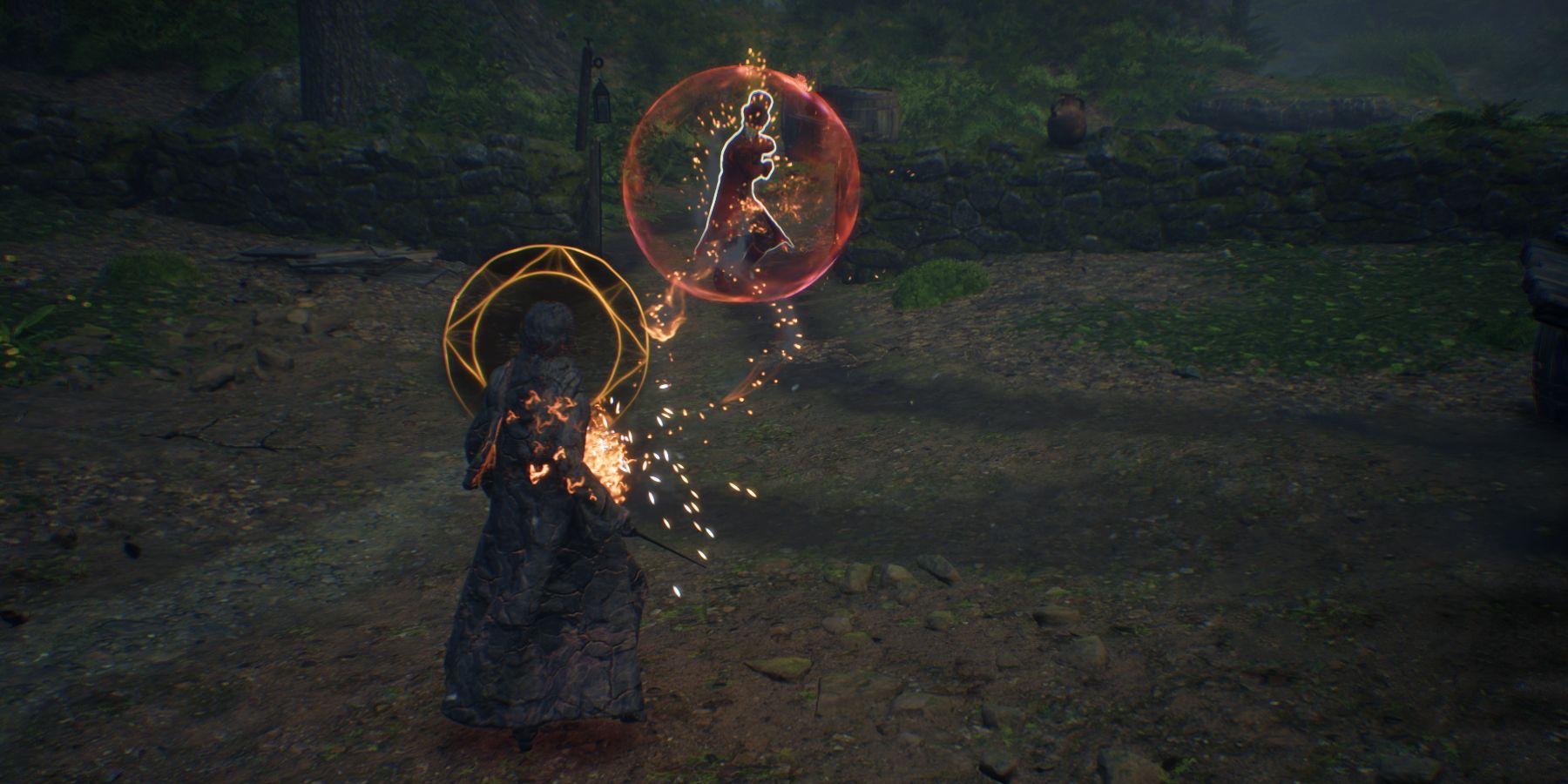 The Shield Charm is the core of player defense in Hogwarts Legacy, but players looking for an even more robust defense can use the Edurus Potion to protect themselves. The Edurus Potion is a useful consumable that can be brewed at a Potions station in the Room of Requirement and gives the player rocky skin when consumed. This protective elixir grants players a tough defensive boost which can help protect them as they battle magical creatures and disciples of the Dark Arts. As it only requires two ingredients, players shouldn't have trouble brewing this potion and stocking up.
The Edurus Potion requires one Ashwinder Egg and one Mongrel Fur, both of which can be bought in the village of Hogsmeade at J. Pippin's Potions. This is the easiest way to obtain these potion ingredients and players should keep this in mind if they'd like to quickly brew some potions without spending time searching. However, grabbing these ingredients from the open world is far cheaper, allowing players to save up and spend their Galleons on other, far more useful items they might need.
Related: Hogwarts Legacy: All Field Guide Page Locations In Central Hogsmeade
How To Gather Ingredients For The Edurus Potion In Hogwarts Legacy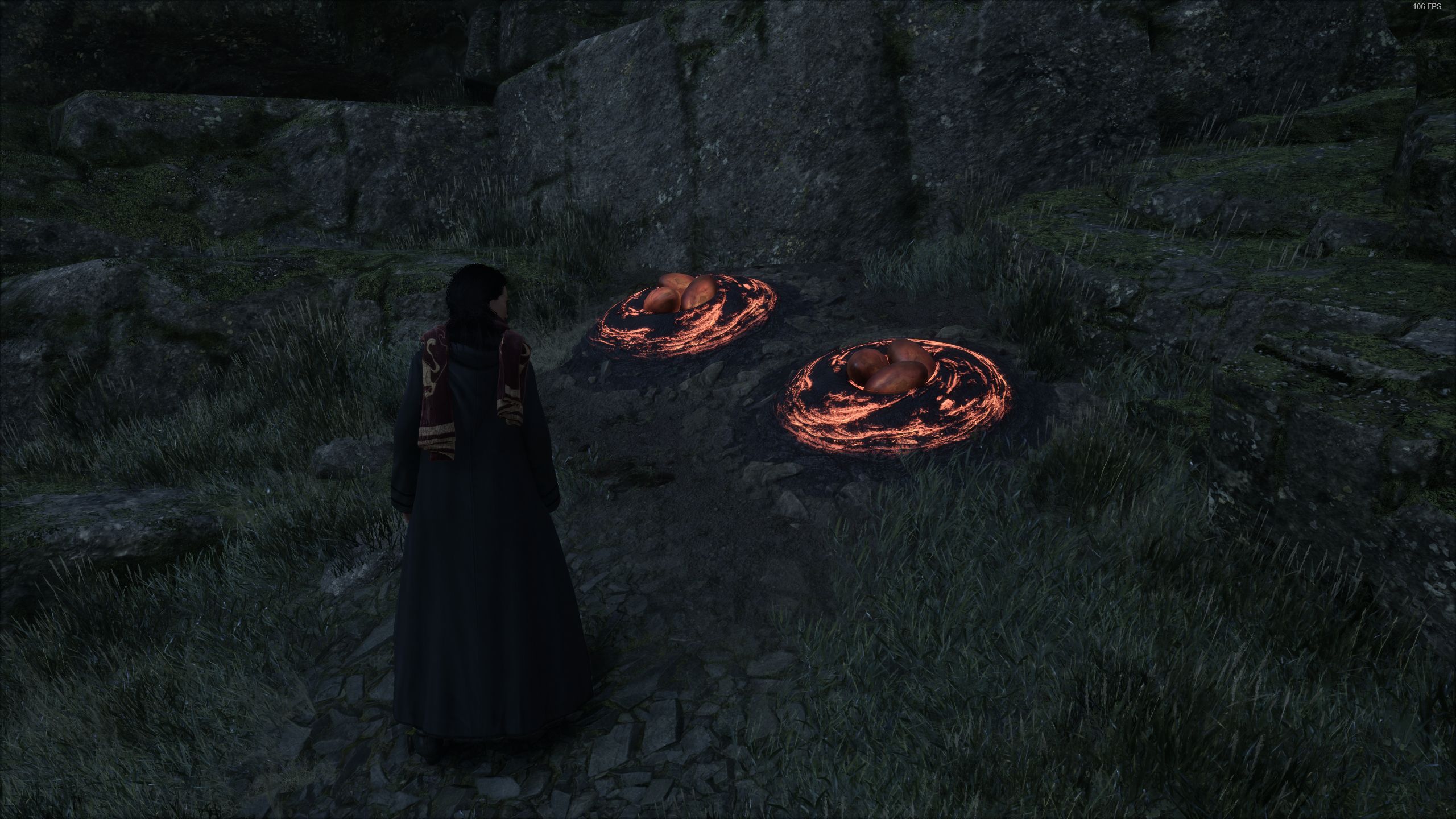 After purchasing the Edurus Potion recipe from J. Pippin's Potions, players will need to find Ashwinder Eggs. This particular potion ingredient can be tough to find, and unlike certain plants such as flaxweed stem, it can't be grown to provide players with a self-renewing source of ingredients.
Ashwinder Eggs can typically be found on mountain cliffsides, requiring players to search all over the open world. However, players just starting out with brewing potions can find eggs near Hogwarts Castle. Following the cliffside path up near the Quidditch pitch will lead players to a couple of glowing Ashwinder nests.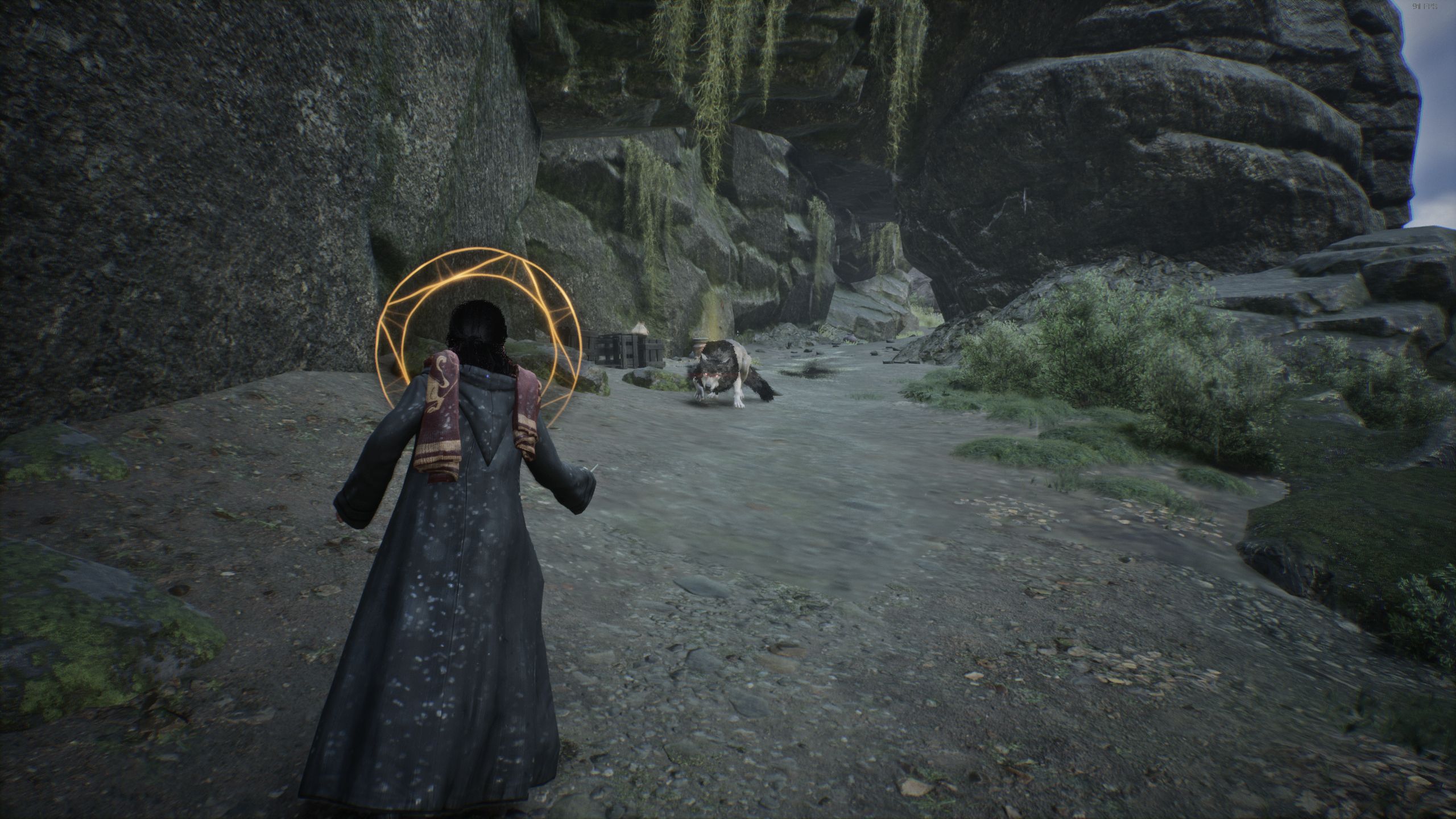 Thankfully, Mongrel Fur can be found more reliably. For this, players need to head into the Forbidden Forest and explore. As depicted in the books, films and other games, the Forest is a dangerous place. Players can come across evildoers such as poachers and Dark Wizards, as well as hostile creatures such as spiders. Feral dogs called Dark Mongrels will also attack players. By battling and defeating Dark Mongrels, players can collect Mongrel Fur to use in their Edurus Potions.
Once they've collected their resources, players should return to the safety of the Room of Requirement and use a Potions station to brew the Edurus Potion. Despite the danger, the Forbidden Forest has lots of useful potion ingredients players can collect. As such, it's well worth exploring in Hogwarts Legacy, as long as players can keep themselves safe with their spells and potions.
More: Where To Find The Ghost of Our Love Treasure in Hogwarts Legacy
Source: YouTube/Hogwarts Legacy
Editor's Note: Harry Potter creator J.K. Rowling has been accused of transphobia by those in the LGBTQ+ community. Although not directly involved in the development of Hogwarts Legacy, Rowling does stand to earn royalties from the game. We would like to reiterate our support for trans rights and that trans identities are valid. Support services are listed below for trans people impacted by discussions of transphobia.
In the USA:
In Canada:
In the UK:
Hogwarts Legacy

Franchise:

Harry Potter

Platform:

Xbox Series X, Xbox One, PlayStation 4, PlayStation 5, Microsoft Windows, Steam

Released:

2022-02-10

Developer:

Avalanche Software

Publisher:

Warner Bros. Games

Genre:

Adventure, Action RPG, Open-World

Engine:

Unreal Engine 4

ESRB:

T

Summary:

Set in the 1800s in the Wizarding World universe, Hogwarts Legacy is an open-world action RPG where players get to live out a student's life in the hallowed halls of Hogwarts and beyond. Aside from Hogwarts, players can also travel between iconic locales such as Hogsmeade and the Forbidden Forest. Starting as a fifth year, players will pick up more advanced spell casting and potion crafting and discover both friendly and antagonistic magical beasts across the entire Harry Potter universe, as they follow the path of light or darkness on their own wizarding journey.

Mode:

Single-Player
#Edurus #Potion