Back in 2020, Samsung removed the Smart View app that allowed users to turn their smartphones into remotes for Samsung TVs. In place of the app's absence, Samsung didn't leave device owners without another option. Samsung's SmartThings app can do many of the same things, including acting as a remote for a TV and a master control point for an entire smart home.
The Smart View app was created as a way for users to control their Samsung TVs with their phones. They could change channels, increase and decrease the volume, as well as make other adjustments. The most useful feature of the app was the ability to stream content from a phone to a TV. The feature itself is still available, but the app that was used to complement the streaming is what's gone.
Related: Can You Get Paramount Plus On A Samsung TV? Here's What TVs Are Supported
How The SmartThings App Works
SmartThings is a software development company owned by Samsung that works to connect all smart devices in the home. The SmartThings app, like the Smart View app, works as a controller for Samsung TVs. However, it does much more than that as it can also control other compatible devices as well. Therein is arguably the biggest difference between the two apps. While Smart View worked with TVs, SmartThings works with the whole smart home.
The SmartThings app can control multiple devices, but in order to do so, users must have a SmartThings hub (or a 'brain') to wirelessly connect all their smart devices together. Users can get a smart hub, Wi-Fi router, or even a security hub to do this. Once set up, users can link their devices together through the hub or link them through the app itself. In order to add devices to the SmartThings app, open it and tap the '+' sign in the top-right corner. Users can also connect to many devices and organize them by room, and once connected, the user will be able to make many on-demand changes to the device (such as adjusting the temperature of a thermostat or turning lights on or off).
After connecting a compatible Samsung TV to the Smart Things app, using the controls are very simple. Open the app, tap the 'Menu' button, tap 'All devices,' and then select your TV from the list. This immediately shows a virtual TV remote right on your phone, with controls that should be similar to anyone who used Smart View. You can use this virtual remote to change the volume/channel, go to the TV's home screen, initiate a voice command, change inputs, and even turn the TV off.
SmartThings also makes it easy to mirror your phone's screen directly to your TV. To get started, open the SmartThings app and follow the same steps above to find your TV. Open the settings for the TV, tap 'More' (the button that looks like three dots), and tap 'Mirror screen (Smart View).' Tap 'Start now,' grant necessary permissions if the app asks for them, and that's all there is to it! The dedicated Smart View app may be gone, but all of its functionality lives on just the same in Samsung SmartThings.
Over 300 Brands Work With SmartThings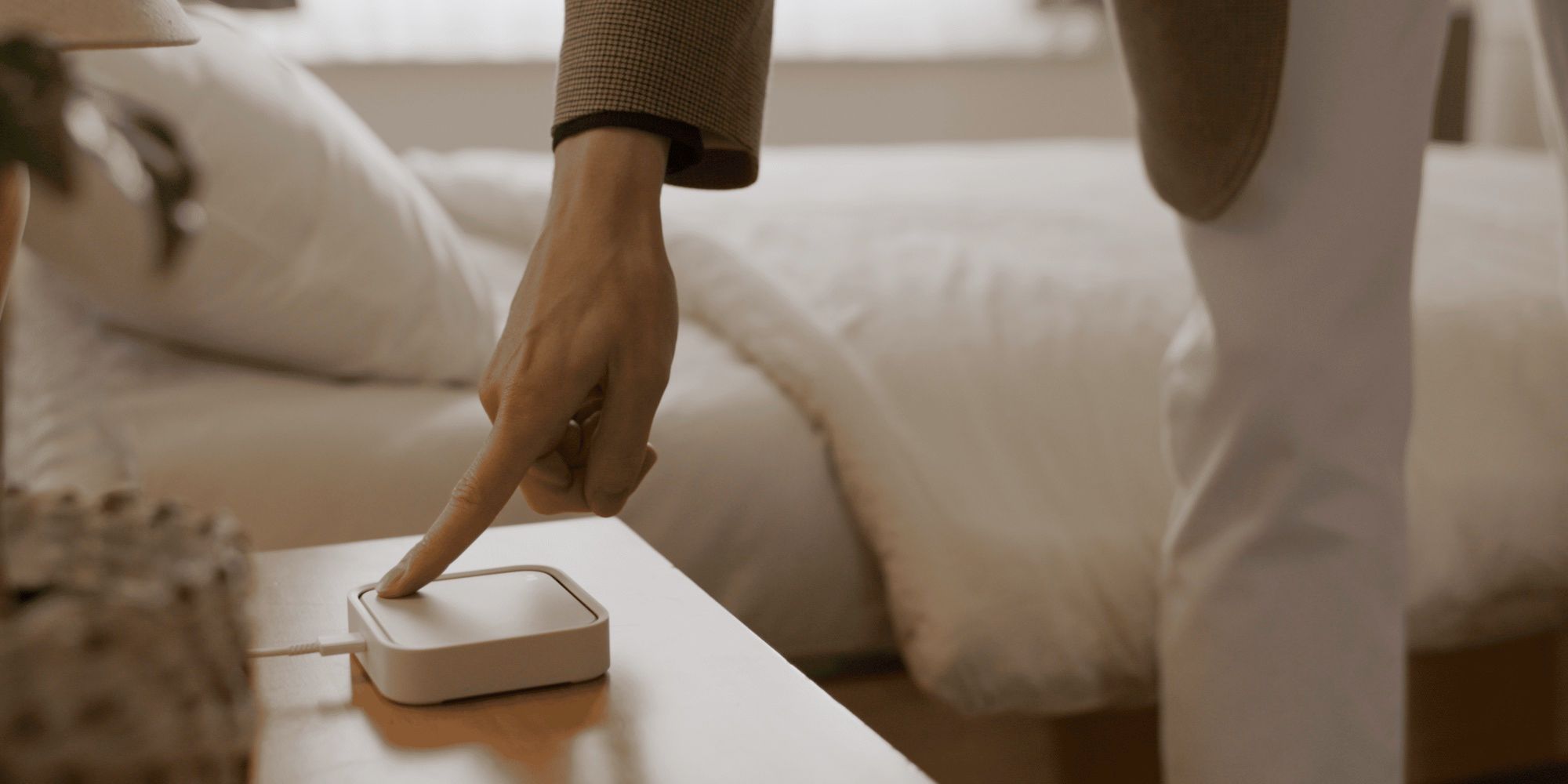 Samsung SmartThings is much more than just an app. Samsung has expanded this technology, with more than 300 partners now using its protocol. Popular brands like Ring, Philips Hue, Bose, Sonos, Arlo, Nanoleaf, and many more have adopted SmartThings integration for their products, and even popular voice assistants like Google Assistant and Amazon Alexa can be used to control SmartThings-compatible devices.
Users can choose from connected refrigerators, washing machines, microwaves, ovens, robot vacuums, dishwashers, air conditioners, and other home appliances that work with SmartThings, and control them all with a single app. Samsung has also introduced the SmartThings Station, a hub which can connect and control all these devices and others, like smart lights, thermostats, power outlets and more. The SmartThings Station has a Smart Button which can start up to three routines with single, double, or long press action. Additionally, Samsung's smart home hub even doubles up as a wireless charging pad.
More: How To Download Peacock On A Samsung Smart TV
Source: Samsung