Too Hot to Handle season 4 stars Nick Kici and Jawahir Khalifa were in love and dating, but a year later, Nick is living with a new woman.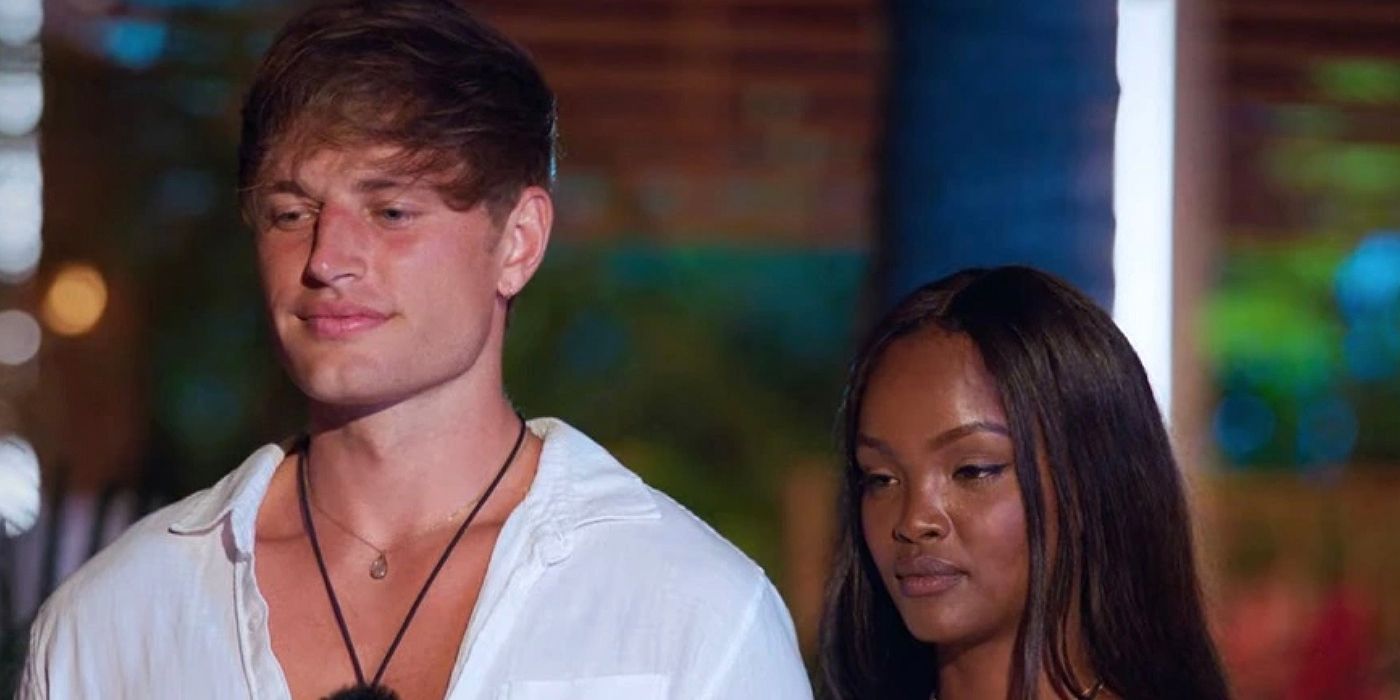 Nick Kici won Too Hot To Handle season 4 alongside his then-partner Jawahir Khalifa, and fans are curious about his new love interest. He appears to have moved on in the year since filming. Viewers became enamored with the American (Nick) and Dutch (Jawahir) pair, while their housemates voted them the season 4 winners (6-1). However, Nick and Jawahir split up after filming, and he is reportedly now living with a new partner.
Many Too Hot To Handle season 4 fans loved the romance between Nick and Jawahir, because it came across as authentic at the time. While the rest of the men in the villa were fighting over Kayla Richart, Nick was only interested in Jawahir. She first overcame her crush on Nigel Jones, and later faced temptation with Shawn Wells, before finishing the show with Nick. The two split the remaining $89,000 prize fund. However, the former couple confirmed this week that even though they'd stayed together for a number of months after participating in the show, they are no longer a duo. While Jawahir is single, Nick seems to be part of a couple.
Related: Too Hot To Handle Season 4 Cast Relationship Statuses Revealed
Nick Kici Moved On From Jawahir Khalifa
The Too Hot To Handle stars filmed season 4 over a year ago, and fans were disappointed when they discovered that Nick and Jawahir were seemingly over. Reddit user u/baldforthewin shared an Instagram Story that saw Nick re-posting something from a woman who was promoting his new single. The aspiring singer referred to her as his, "housemate." The woman, tagged as @jalissaaxox, has a public Instagram account with over 50K followers. Jalissa lists herself as being LA-based, which means that Detroit native Nick appears to have moved to the West Coast, just like many of his fellow cast mates. Jalissa seems to enjoy modeling and traveling.
THTH Fans Weigh In On Nick Kici's New Relationship
Nick has received a lot of criticism from Too Hot To Handle fans, due to his behavior after season 4 aired. Many viewers think that he is bitter about his split from Jawahir. Fans noted that he took another woman who was rumored to be his ex-girlfriend to a cast get-together in London. "His vibe now versus when he was on the show is like night and day," u/bubblesandfruit said about Nick in the aforementioned Reddit thread. Multiple commenters voiced that he appeared resentful over Jawahir, which made the fact that he is seemingly now living with a new partner quite surprising. "So exactly why was he acting all heartbroken just a week ago when he already had a new 'housemate'?," u/choirgirl130 inquired in the thread.
Overall, many Too Hot To Handle fans are disappointed with Nick. Viewers thought that he was mature and patient when it came to his romance with THTH fan-favorite star, Jawahir. However, his behavior on social media since the show aired has caused many fans to feel as though they were deceived. Now, viewers think that Nick was playing the role of a "nice guy," while he now appears to be a scorned man. While Jawahir and Nick have not given a reason why their romance fizzled out, they confirmed that they lived together in London and Bali before Jawahir visited Nick's family in Michigan. Many Too Hot To Handle fans suspect that Jawahir was the one who ended things.
More: Why Kayla & Seb Broke Up After Too Hot To Handle Season 4
Sources: u/baldforthewin/Reddit, Nick Kici/Instagram

#Nick #Kicis #Girlfriend