Jenna Ortega's Wednesday beats Millie Bobby Brown's Eleven and Oscar Isaac's Moon Knight, among others, to become the Top TV Character of 2022.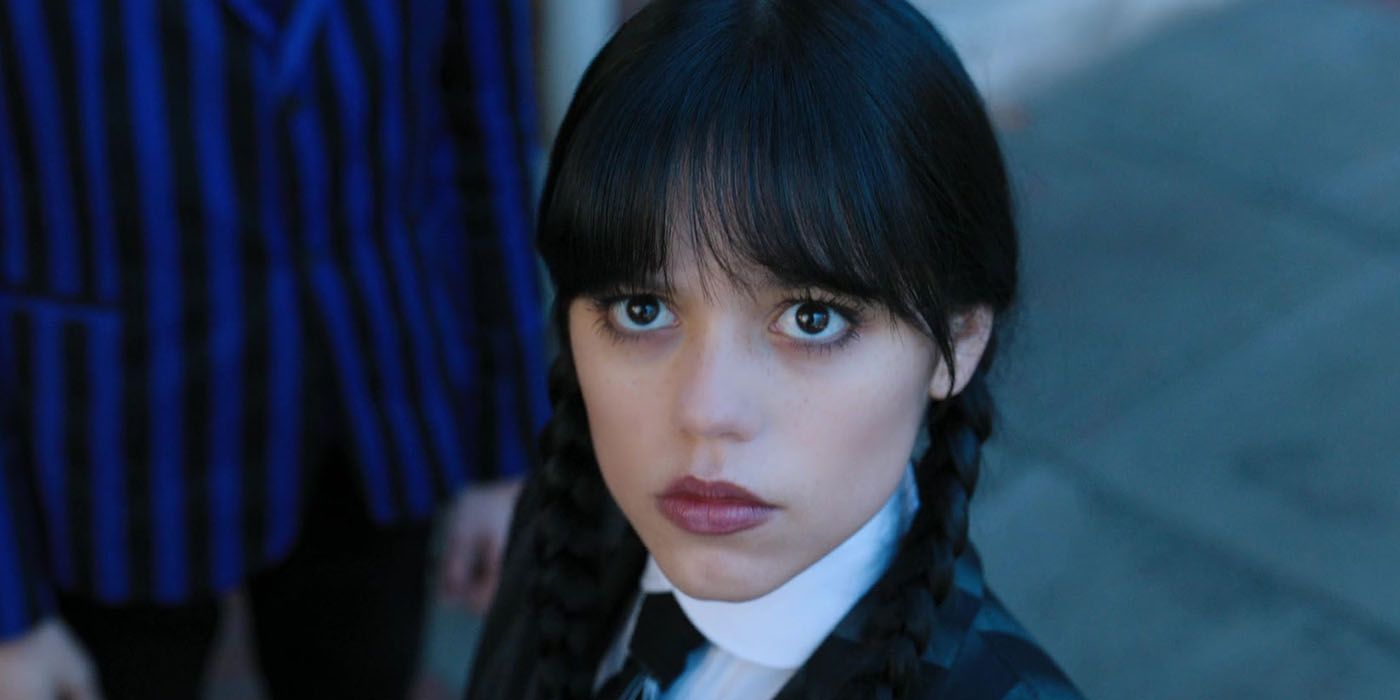 Jenna Ortega's fan-favorite character Wednesday has taken the crown of Top TV Character of 2022. Ortega gave life to Wednesday Addams in the Netflix series named after the character, which has become one of Netflix's most popular shows ever. Wednesday viewers watched as the brooding teen navigated Nevermore Academy, a school for outcast teens with supernatural powers, while trying to find out the truth behind a series of killings involving a rare monster, her parents' past, and her place in a prophecy directly linked to Nevermore.
TV Time, a popular app that allows millions of users to track TV shows and vote on their favorite characters after every episode, has shared on Twitter its Top TV Characters of 2022, with Wednesday in the No. 1 spot. She came in ahead of Steven Grant/Marc Spector from Marvel Studios' Moon Knight and renowned characters like Stranger Things' Eleven and The Office's Michael Scott. Check out the full list below:
Related: Whose Hand Is That? Wednesday's Thing Actor Explained
Why Wednesday Became A Global Phenomenon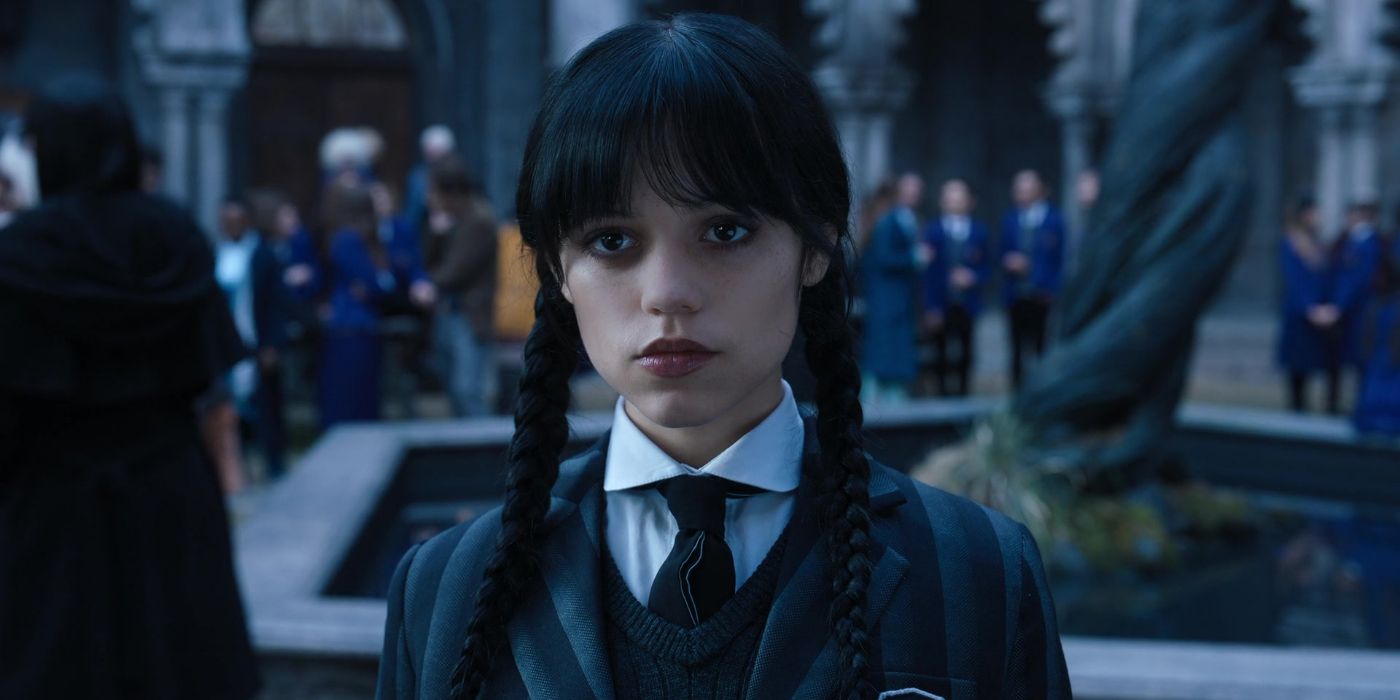 While Wednesday is set in the world of the Addams Family franchise, that alone doesn't account for the show reaching such incredible heights at Netflix. Wednesday did receive a nice boost of interest from audiences due to its connection to The Addams Family and also from director Tim Burton helming the first four episodes of the show, but Ortega's performance was what elevated the series into the global phenomenon it became. The actor injected Wednesday with a perfect brand of authenticity mixed up with the bizarre elements of the world she inhabits, which helped audiences connect with the more emotionally closed-off teenager.
Ortega's perfect delivery of Wednesday's emotionless personality contributed to the show going viral on social media, particularly TikTok, with Wednesday's now-iconic dance scene emerging everywhere during the first month of release on Netflix. Wednesday managed to break Stranger Things' Netflix record for most hours watched in a single week for an English-language series, clocking in at 341.2 million hours. At the end of 2022, the highest-viewed English-language series on Netflix continued to be the blockbuster Stranger Things season 4, despite Wednesday's valiant effort to overcome the most popular Netflix original, with a little over 100 million hours viewed separating the two shows.
Why Wednesday Beating Eleven Is Actually Good For Netflix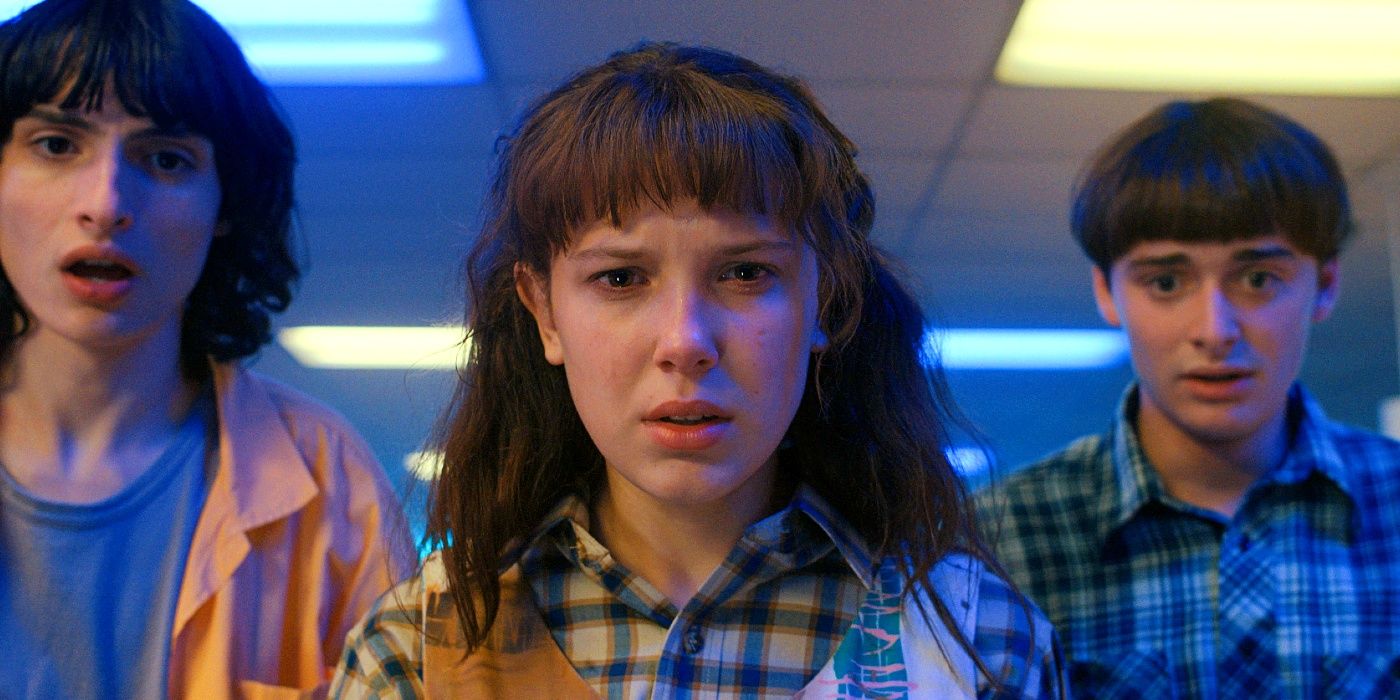 Wednesday might have missed the chance to overtake Stranger Things in the short term, but the fact that the newcomer came close to beating what was probably the most hyped season of a Netflix series, other than international juggernaut Squid Game, speaks volumes of what the supernatural show means to Netflix's future. Pair that off with Wednesday beating Eleven as the fan-favorite character of 2022, with millions of fans making that outcome possible, and it becomes clear that Netflix has found the worthy successor to Stranger Things. With Stranger Things season 5 being the show's last, Wednesday has demonstrated that it might be able to assume its spot and possibly even become the most watched Netflix show of all-time when season 2 debuts.
Next: 1 Tiny Detail Revealed The Killer In Wednesday
Source: TV Time/Twitter

#Wednesday #Beats #Eleven #Moon #Knight #Top #Character