The movie releases of 2023 are chock-full of the biggest stars in Hollywood, but come end of year, one name will stand out from all the rest.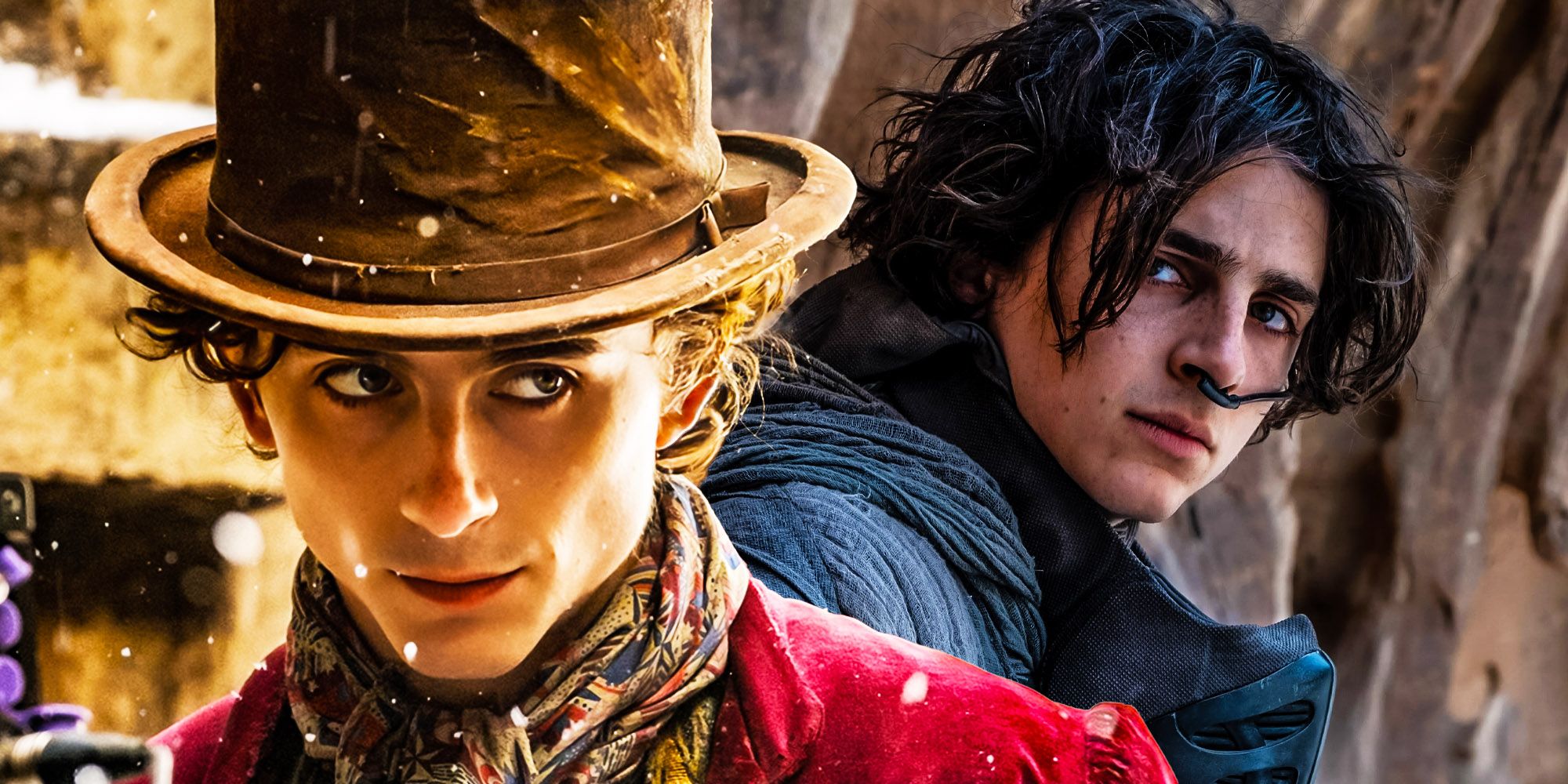 Timothée Chalamet stars in two highly anticipated blockbusters at the end of 2023, dominating the end of the year with Dune: Part Two and Wonka. The American actor is quickly becoming one of Hollywood's biggest names with a filmography that includes 5 Academy Award Best Picture nominees. The best is yet to come for the talented young star as he takes on two high-profile roles that are shaping up to be box-office hits.
The end of the year is typically reserved for star-studded blockbusters looking to garner Oscar buzz with a last-minute release before awards season. This year is no different with two highly anticipated blockbusters coming to theaters in November and December, both starring actor Timothée Chalamet.
The Oscar-nominated actor followed a high-profile performance in 2021's Dune, winner of 6 Academy Awards, with a smaller role in Netflix's Don't Look Up before leading the independent film Bones and All. However, Chalamet takes on two roles in 2023 that are uniquely situated to maximize the actor's star power.
Related: Every Timothée Chalamet Movie Ranked From Worst To Best
Dune 2 & Wonka Will Both Be Massive End Of 2023 Movies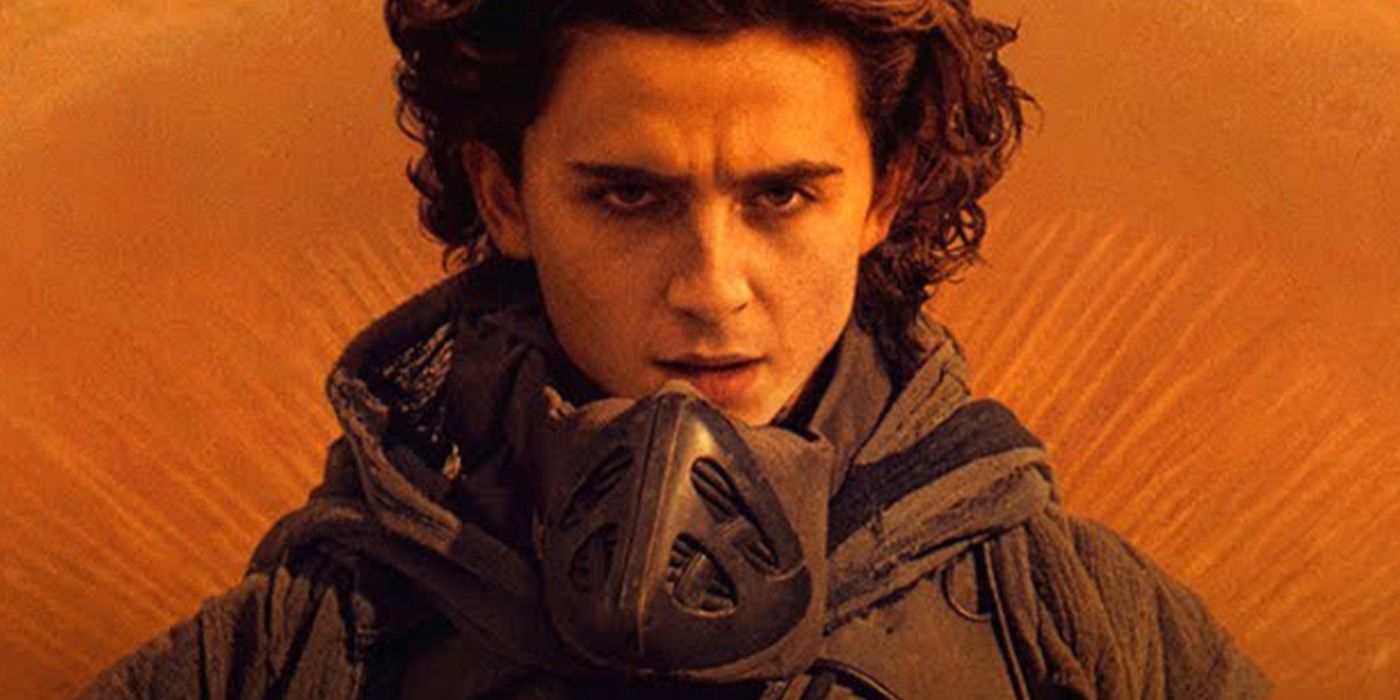 End-of-year releases shine a spotlight on star performances that continues well into the following year's awards season, and after forthcoming blockbusters in November and December of 2023, no star will shine brighter than Timothée Chalamet. He reprises his role as Paul Atreides in the highly anticipated sequel Dune: Part Two on November 3, a continuation of Denis Villeneuve's visionary, sci-fi adaptation of the acclaimed 1965 novel by Frank Herbert. Chalamet returns to the screen just over a month later on December 15 with the title role in Wonka, a prequel to Roald Dahl's 1964 novel Charlie and the Chocolate Factory.
Dune received positive reviews from fans and critics alike citing the ambitious scope and technical prowess of the big-budget spectacle. Dune: Part Two unfolds on an even bigger scale as it tackles the novel's climatic second half with stars Christopher Walken, Austin Butler, and Florence Pugh, among others, joining the ensemble cast. Anticipation is high for the long-awaited Wonka, which has been in the works ever since Warner Bros. Pictures acquired the rights to Dahl's character in October 2016. Timothée Chalamet becomes the third actor to portray the eccentric chocolatier Willy Wonka after Gene Wilder and Johnny Depp, both of whom received Golden Globe nominations for their performances.
Dune 2 vs. Wonka: Which Timothée Chalamet Movie Will Be Bigger?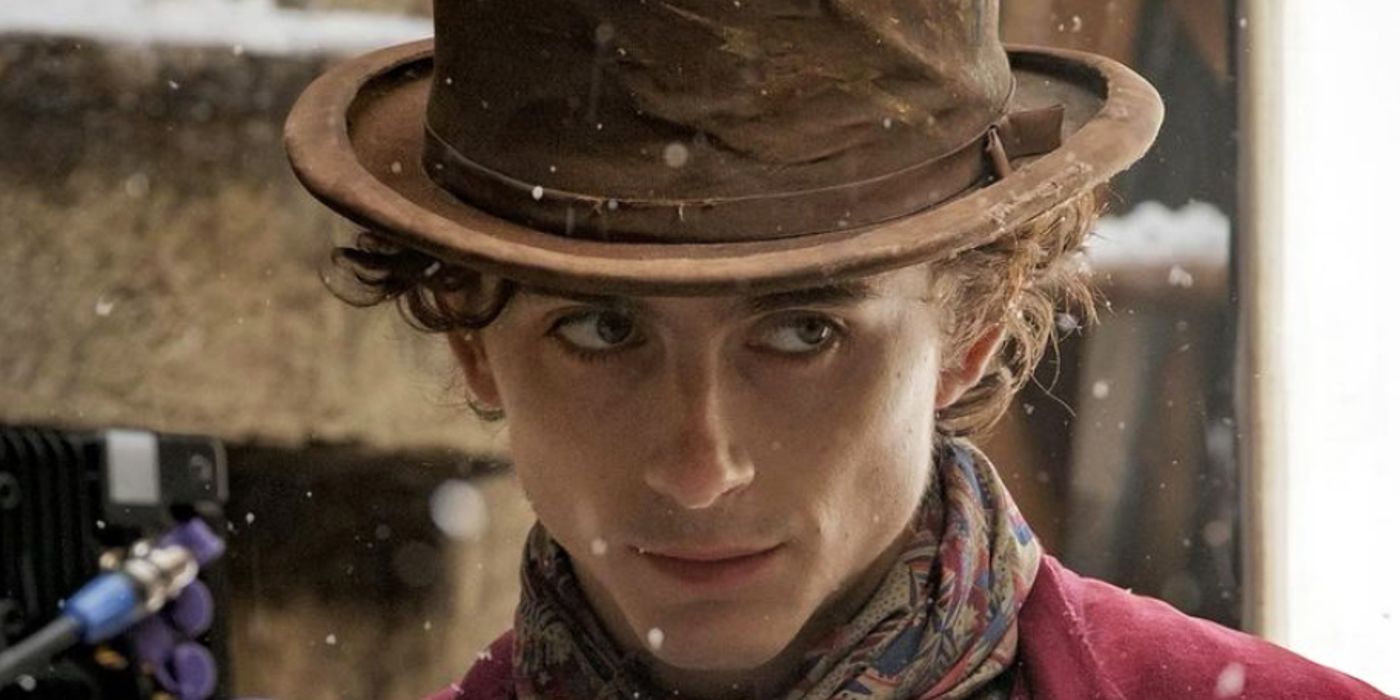 The literary source materials for Dune: Part Two and Wonka have maintained strong followings for over half a century, but the more popular intellectual property at the moment is Dune. The last Willy Wonka adaptation, Charlie and the Chocolate Factory, grossed nearly $475 million worldwide, making it the highest-grossing movie based on a Roald Dahl novel. However, it's been 18 years since the release of the popular yet divisive movie. Dune: Part Two, meanwhile, comes fresh off the heels of Dune's 2021 success. With a box office handicapped by a simultaneous streaming release, Dune still resonated with audiences on its way to grossing over $400 million worldwide. Dune: Part Two should see much higher box office results when it releases this November.
Timothée Chalamet reprises his role as Paul Atreides in Dune: Part Two, releasing November 3, before taking on one of the most popular children's characters of all time in Wonka, releasing December 15. Expectations are high for 2023's end-of-year blockbusters, and the adaptations certainly have big shoes to fill. But if Dune: Part Two and Wonka can deliver, then the sky's the limit for Timothée Chalamet. In the words of Willy Wonka, "The suspense is terrible! I hope it'll last…"
More: Dune Set Up The Perfect Prequel Show, But It's Too Late To Happen Now
#Timothée #Chalamet #Completely #Dominate