Avatar: The Way of Water stars, Sam Worthington and Zoe Saldaña, recall James Cameron's epic sequels pitch and share how it all came about.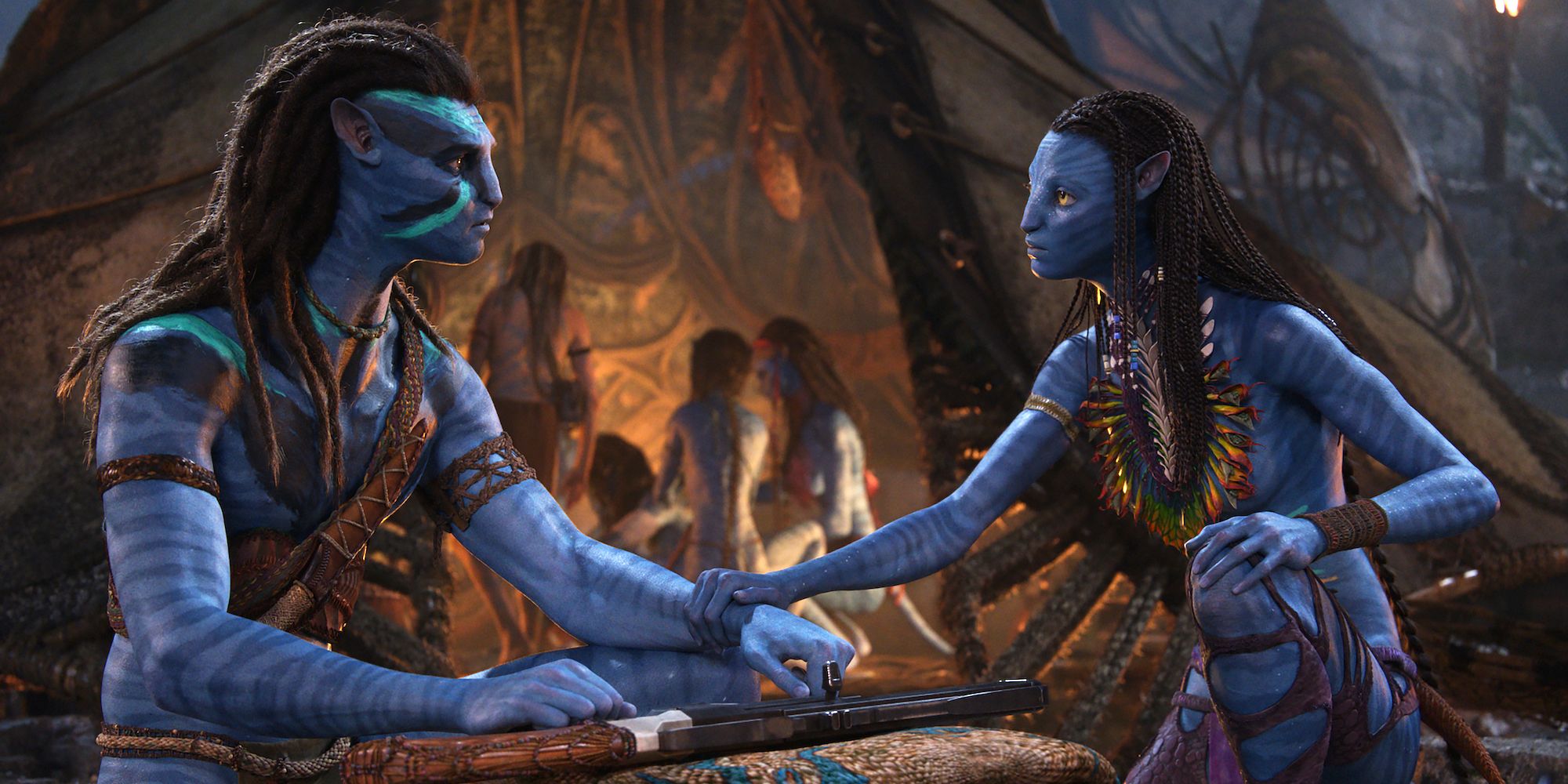 Avatar: The Way of Water stars, Sam Worthington and Zoe Saldaña, recall James Cameron's epic pitch for the sequel movies. The first Avatar premiered back in 2009 and was celebrated for its visual effects and advancements in motion capture technology, breaking several box office records and becoming one of the highest-grossing movies of all time. Avatar: The Way of Water marked the franchise's return after 13 years, reintroducing audiences to the world of Pandora and the relationship between Jake and Neytiri, as another invasion by the sky people cause the pair and their children to seek refuge with the Metkayina clan. Following its theatrical release in December, the film is proving that Avatar is still a successful series, and its box office performance has guaranteed future sequels.
Plans for three additional sequels were confirmed after Avatar: The Way of Water officially became profitable, but audiences are aware that Cameron has been working on these films for a while. In a recent interview with The Wrap, Worthington and Zaldaña discussed their first time learning about Avatar's future beyond the original movie. Zaldaña shared that they knew a follow-up would be made back in 2013, and Worthington added that two years later, they saw "a room full of the visuals of the saga." Read the stars' comments regarding Cameron's Avatar sequels pitch below:
"Zoe Saldaña: I think when we were shooting the first 'Avatar.' It was more, 'When I grow up I'm going to do this,' that kind of essence, which was quite endearing. It's like, 'Well, if this movie does well, and we prove this concept, I have so many ideas for what we're going to do in Pandora.' And that was very promising. Never in a million years could we have imagined the reception that 'Avatar' was going to have. So in 2013, I think at the premiere or during award season, Jim's like, 'Oh yeah, we're going to totally go back.' And it wasn't until 2013 when he told us. He reached out to all of us individually and said-

Sam Worthington: He figured out how to extend it.

Zoe Saldaña: 'I have begun writing.'

Sam Worthington: Yeah. He said, 'Rather than make a carbon copy, I've figured out how to extend the planet, extend the family.' And that was about as clear as it was. And then 2015, we both went and saw a room full of the visuals of the saga. And I think my wife was heavily pregnant at the time, and we're seeing a movie in this drawing form of a family, and we're thinking we're about to go on this journey. And it was like… It wasn't cut into movies. It was just this really emotional journey through pictures at that point. And then you're going, 'Well how are we going to do that?'"
Related: Avatar 2 Could Be One Of The Biggest Movies Of 2022 AND 2023
Did Avatar 2 Live Up To Cameron's Ambitions?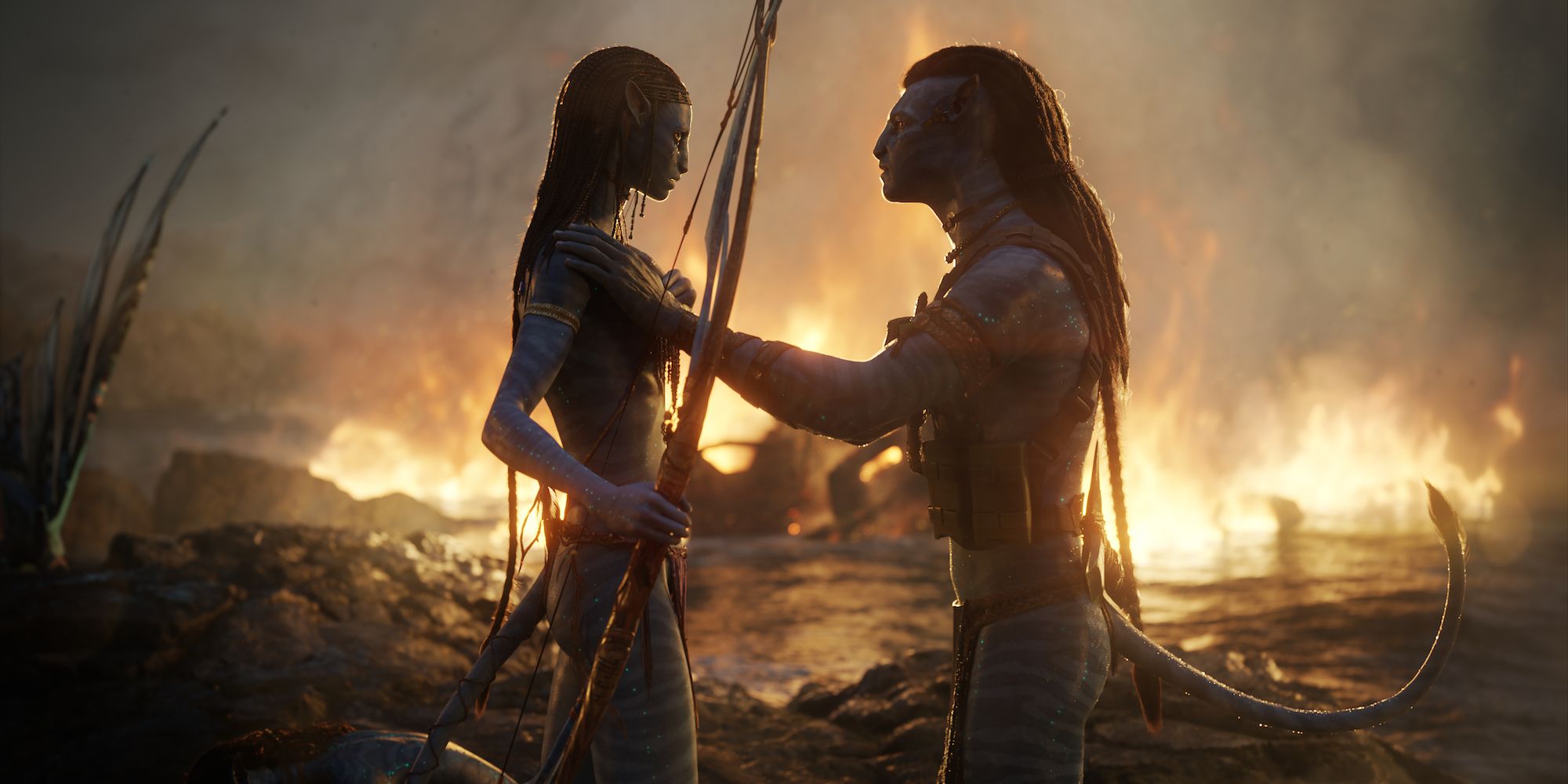 Avatar: The Way of Water's box office performance suggests that the film has lived up to Cameron's objectives and that the franchise itself has longevity. Though its premiere might not have met expectations, the sequel has gone on to boast impressive numbers since, becoming the highest-grossing movie of 2022. It also passed The Lion King and Jurassic World to join the original Avatar as one of the top 10 highest-grossing films of all time, earning the director his third entry on that list and guaranteeing the production of future installments. A strong feat for Cameron, Avatar: The Way of Water is on track to surpass $2 billion worldwide, and continues to gain recognition during awards season.
What Happened To Jake & Neytiri In Avatar 2?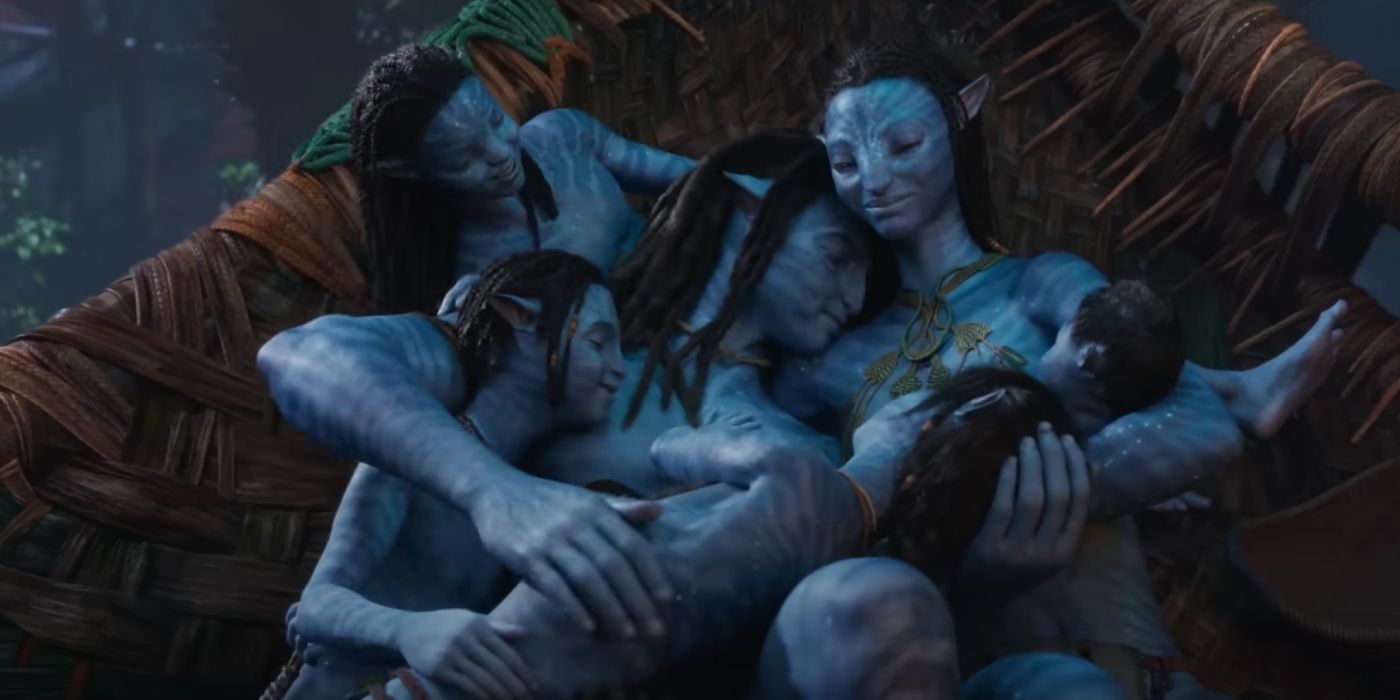 When Avatar: The Way of Water begins, viewers are caught up on all the events that took place after the first film, and introduced to Jake and Neytiri's family and their efforts to combat the Resources Development Administration. When Spider (Jack Champion) is taken by Quaritch (Stephen Lang), and it becomes apparent that his family is a target, Jake decides to leave the Omaticaya, which proves difficult for Neytiri. They find refuge with the Metkayina clan, though it is hard for her to settle early on. Towards the end, when Neteyam (Jamie Flatters) dies, Jake and Neytiri have to process their grief while trying to protect the rest of their children.
Avatar: The Way of Water concludes with the Sully's being taken in by the Metkayina and making a new home for themselves near the sea. Their biggest threat remains Quaritch and the sky people, and after losing a son, it will be interesting to see how the family evolves. Worthington and Saldaña's characters remain a strong part of the franchise and their memory of Cameron's pitch implies that there is still a lot more to Avatar's story. With Avatar 3 eying a 2024 release, audiences will not have to wait nearly as long to find out how Avatar: The Way of Water leads into the franchise's next chapter.
Next: Avatar 2's Original Plan Would've Been Far Worse (& Hurt Its Future)Source: The Wrap
#Water #Stars #Recall #Camerons #Epic #Sequels #Pitch