90 Day Fiancé couples aren't always fan favorites. In fact, some of them are mocked, especially when they add certain couples pics to Instagram.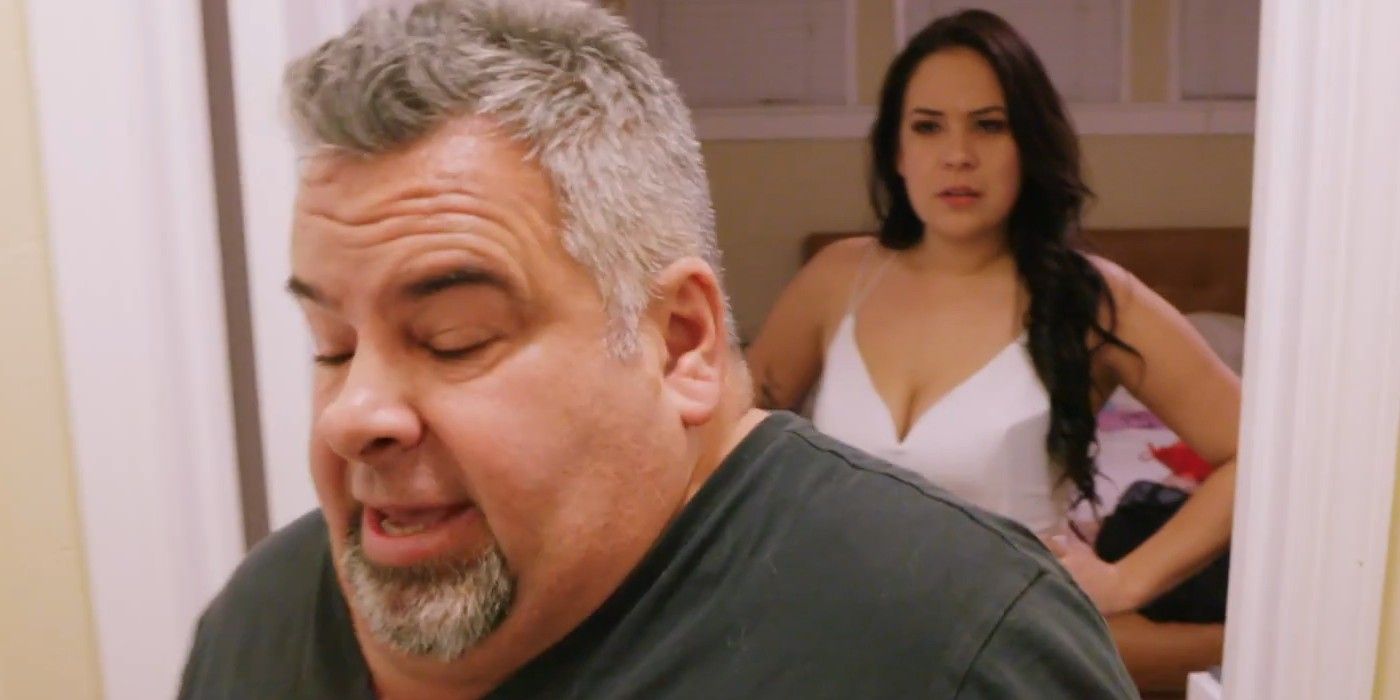 Some 90 Day Fiancé stars are routinely mocked by fans who disapprove of their relationships and Instagram posts. When 90DF premiered on TLC in 2014, fans didn't expect to see the kind of drama that current duos showcase week after week. Lately, if a couple isn't chaotic enough, they may be perceived as boring. This means that they probably won't get cast in franchise spin-offs, after enjoying their metaphorical 15 minutes of fame. Perhaps the goal of extending their franchise stints is what drives the cast members who are accused of faking (or exaggerating) drama.
Duos always pay the price for 90DF fame, and the cost can be high. While Facebook, Twitter, Reddit, and other social media platforms are spaces for viewers to discuss what they like and loathe about particular shows, some fans go further, by reaching out to 90DF stars directly. 90 Day Fiancé fans give the cast members relationship advice, and sometimes ask them to break up. Viewers believe that certain 90DF reality stars are better off single. This might happen because franchise viewers think that one half of a couple is manipulating the other. Oftentimes, fans don't really mince words.
Related: Darcey & Stacey: How Fans Are Reacting To The Brand's 2023 Instagram Posts
3. 90 Day Fiancé's Veronica Rodriguez & Jamal Menzies
Shortly after Veronica introduced Jamal at the 90 Day: The Single Life season 3 Tell-All, she posted a series of photos with him on Instagram. The pictures were from the first time that Veronica met Jamal in San Diego. The photos show a very happy 90 Day Fiancé twosome, Veronica and Jamal, sipping a tiki cocktail from one glass, or hugging playfully. In one photo, Jamal planted a kiss on Veronica's head. The comments on the post by Veronica reveal how much fans don't want to see them together. "He'll drop you for a Playstation in a heart beat," reads one.
Another commenter stated, "Guess sometimes it's okay to accept temporary pleasures." "Why he doesn't have pictures of y'all on his page yet? Y'all look like friends hanging out but with benefits," another fan remarked. However, quite a few of Veronica's followers thought that she and Jamal looked, "cute together."
2. 90 Day Fiancé's Kim Menzies & Usman 'Sojaboy' Umar
Kim and Usman ended their relationship on 90 Day Fiancé: Happily Ever After? season 7. However, Kim decided to stay friends "with benefits" with 90 Day Fiancé star Usman, so there's always the possibility that they will get back together. Weeks before their split was revealed, fans saw Kim posting romantic photos with Usman on Instagram. One such picture is a throwback of Usman taking Kim to see his king. "Girl bye. You look crazy with this man. Letting him have multiple wives? You're naive if you think he's faithful down there," says a top comment on the pic. "It's not true your being fooled," the IG user added. "Why are you changing your entire life and existence for this con man you are bowing down to his life his lifestyle," asks someone else.
1. 90 Day Fiancé's Big Ed Brown & Liz Woods
Big Ed broke up with Liz for the eleventh time during the 90 Day Fiancé: Happily Ever After? season 7 Tell-All. However, the happiness of those who thought that they'd seen the last of the toxic couple wasn't fated to last. Big Ed posted a selfie with Liz, captioned, "Enjoying some R&R…" Liz, who was supposedly single, and planning to be a better role model for her daughter after ending things with the manipulative man, smiled from ear to ear for the camera.
Related: 90 Day Fiancé: Why Liz Woods & Big Ed Brown Might Actually Work Out
More than 2000 comments were made about the photo, and the majority of them show their disappointment over Liz's decision to get back together with Big Ed. "I'm so done with these two. Have some self-respect for yourself. Either that or this is all for publicity," is the top comment, followed by, "She must REALLY wanna be on TV lol." Another fan echoed the same thoughts, stating about Big Ed and Liz, "Please, know your worth. This is a toxic relationship or all fake for TV." Meanwhile, an angry 90 Day Fiancé viewer wrote, "I'm done with them."
More: 90 Day Fiancé: The Real Reason Liz Woods Fell In Love With Big Ed
Sources: Veronica Rodriguez/Instagram, Kim Menzies/Instagram, Big Ed Brown/Instagram

#MostMocked #Photos #Day #Fiancé #Couples #Ranked