The revival of Law & Order saw the series return to the air after over a decade being away, and its success is due in large part to the continuing presence of Sam Waterston's Jack McCoy. McCoy is one of the characters most associated with Law & Order, having been a regular since 1994. It is difficult to imagine the series without him since he has appeared in so many episodes, first as an Executive Assistant District Attorney and then as the District Attorney himself.
The cancellation of Law & Order in 2010 left the spinoff, Law & Order: SVU (and its controversies), to carry on the franchise's legacy. However, the specialized nature of its storytelling meant that there were many stories left to be told, ones that fit more into the original show's more generalized approach to criminal justice drama. The enduring popularity of producer Dick Wolf's other properties and the trend of TV revivals that swept over the networks throughout the early 2020s didn't hurt. This climate virtually ensured that one of NBC's longest-running shows would return with at least a few of the original cast returning.
RELATED: Law & Order SVU: Why Stabler Left After Season 12
Jack McCoy Has Always Been Law & Order's Intellectual Core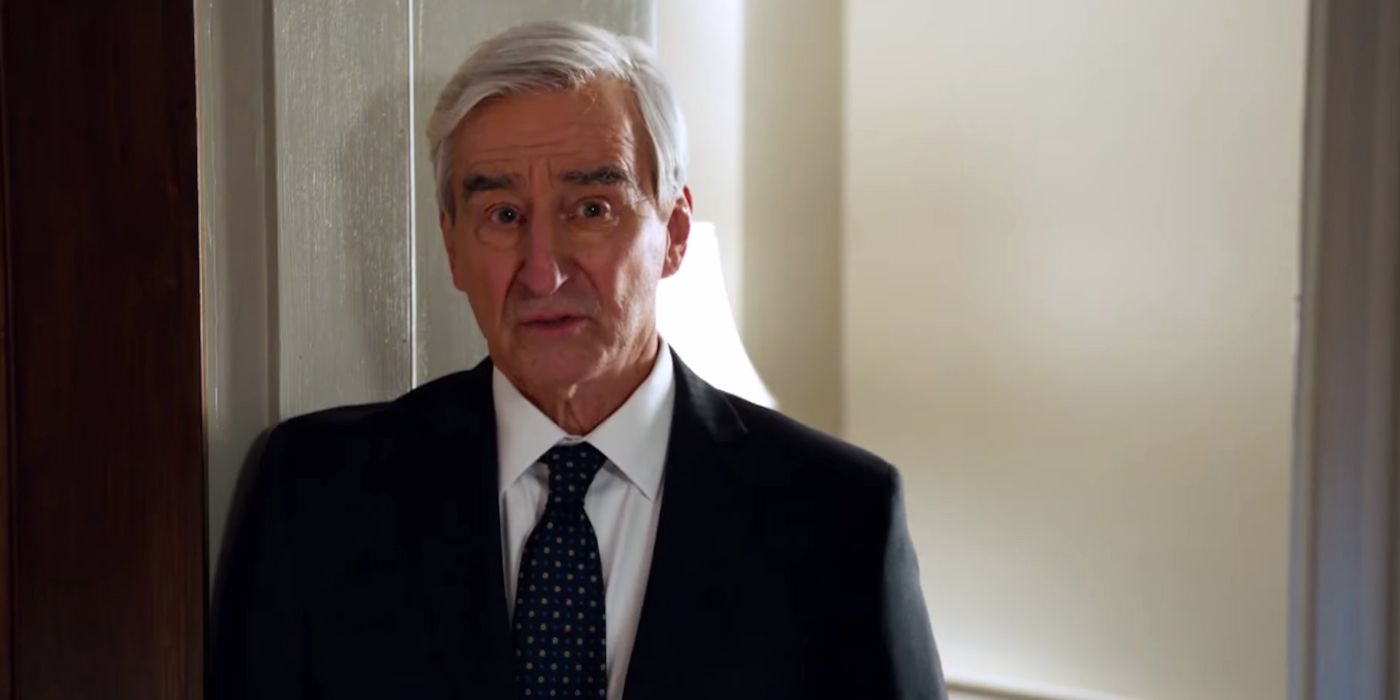 Jack McCoy has long been one of the most important characters in Law & Order. Of the various individuals who populate this universe, he remains absolutely committed to the idea of justice. McCoy sees his job in relatively simple terms. The Law & Order revival keeps this important part of his character.He represents the people, and his entire purpose is to see justice done, no matter how difficult doing so might prove to be. Fortunately, he has a firm grasp of both the complexities of the law and of the many techniques one can use to attain a conviction, even though some of the latter skirt the boundaries of acceptability.
While he can at times be quite ruthless in his pursuit of justice, Jack McCoy still possesses a powerful intellectual core. He sticks to his guns, even when doing so puts him at odds with everyone. This has seen him have more than a few intense disagreements with both his fellow ADAs and other attorneys. They still all admit that he is one of the most brilliant attorneys in New York City, something that will help the reboot catch up to Law & Order: SVU's 24 seasons.
Why Sam Waterston's Return To Law & Order Was So Important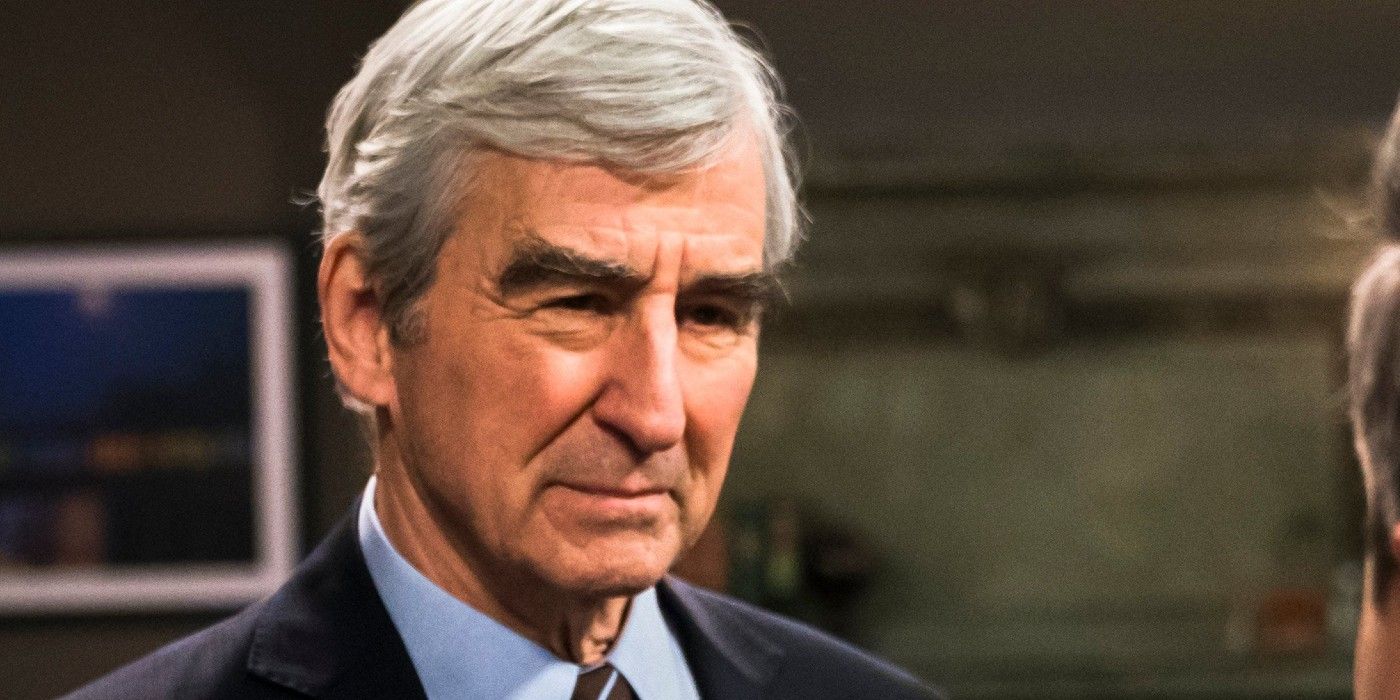 Like many comebacks, the Law & Order revival faced a few challenges, especially when it came to its cast. By 2022, many of the original cast had either passed away or moved on to other projects. Fortunately for the series and for its fans, Waterston was able to return, resuming his place as the district attorney. Given the extent to which Jack McCoy had become such an integral part of the series during its original run, his ability to appear in the revitalized series would become one of its greatest strengths.
At the level of narrative, McCoy's enduring appearance provides a measure of stability to the district attorney's office. As a result of having been in his job for so long, he has a unique legal perspective, and he checks some of the brasher impulses of the various ADAs who appear in the Law & Order revival, just like his bosses used to do for him. Nevertheless, there are still many signs of the old Jack McCoy, and Waterston continues to endow McCoy with his signature gravelly voice, blazing eyes, and bushy eyebrows.
RELATED: Law & Order: How Stabler Can Return In The SVU Spinoff
Jack Is Law & Order's Perfect Attorney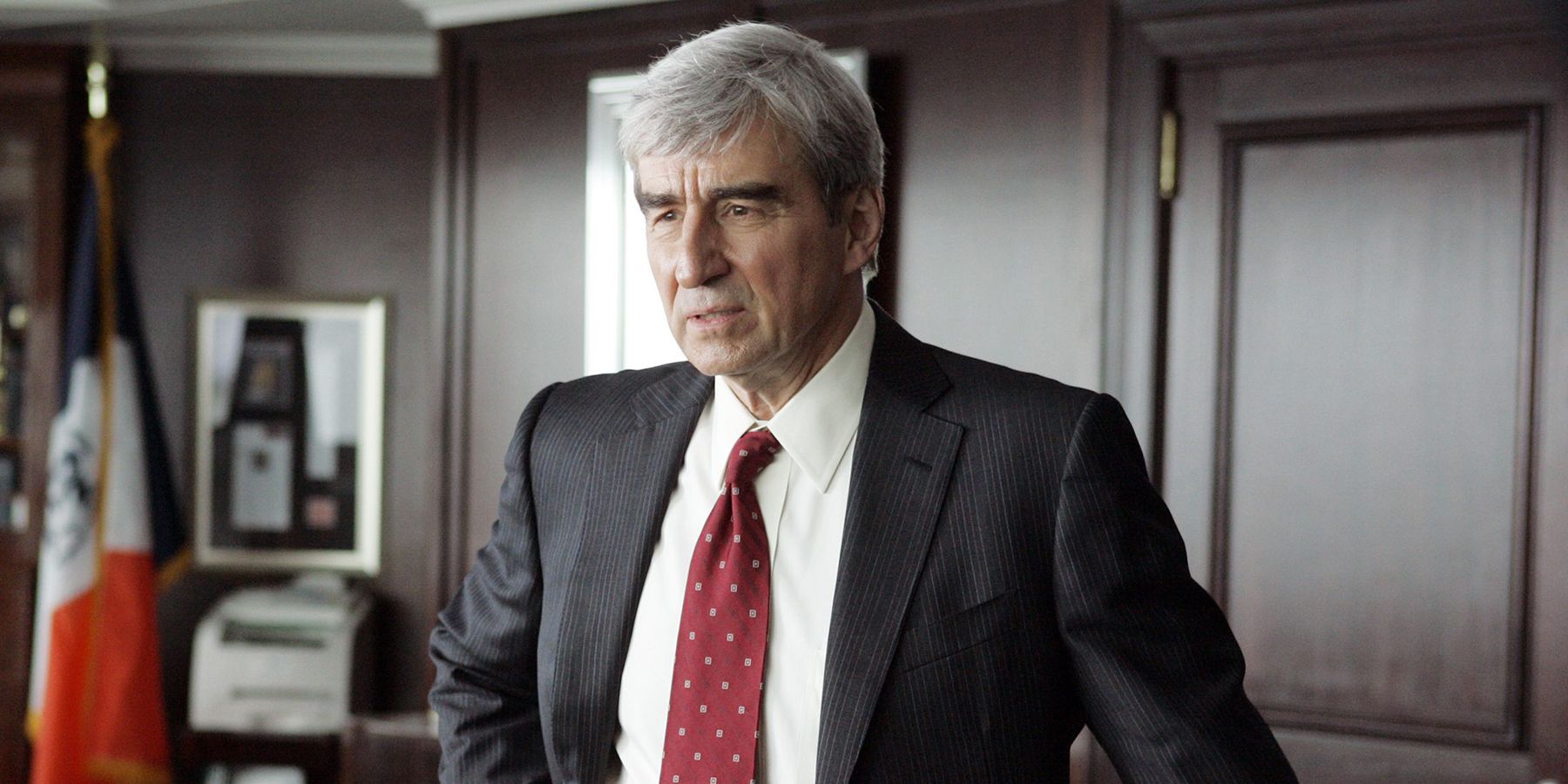 Jack McCoy is in many ways the perfect attorney. He has a strict set of principles that govern his actions. Some of these may conflict with the way that things are supposed to be done in the legal system, but McCoy is the type of attorney who will do what he believes is right regardless of what others might have to say about it. Time and again, he has shown a willingness to engage in a confrontation, and he's not afraid to talk back even to those who have it in their power to fire or reprimand him. He's one of the best roles producer Dick Wolf has made in his many shows.
These traits are especially useful in a series like Law & Order. As a procedural, the series is generally more concerned with plot than character. Jack McCoy, however, is a notable exception to this tendency. He provides viewers with someone they can admire even if they may not always agree with his actions. More than almost any other character to appear in the original series, he represents the ambiguities so often inherent in the criminal justice system. His actions may sometimes flout the rules, but he is at least consistent in his own philosophy.
Why Jack McCoy Is So Important To Law & Order's Roots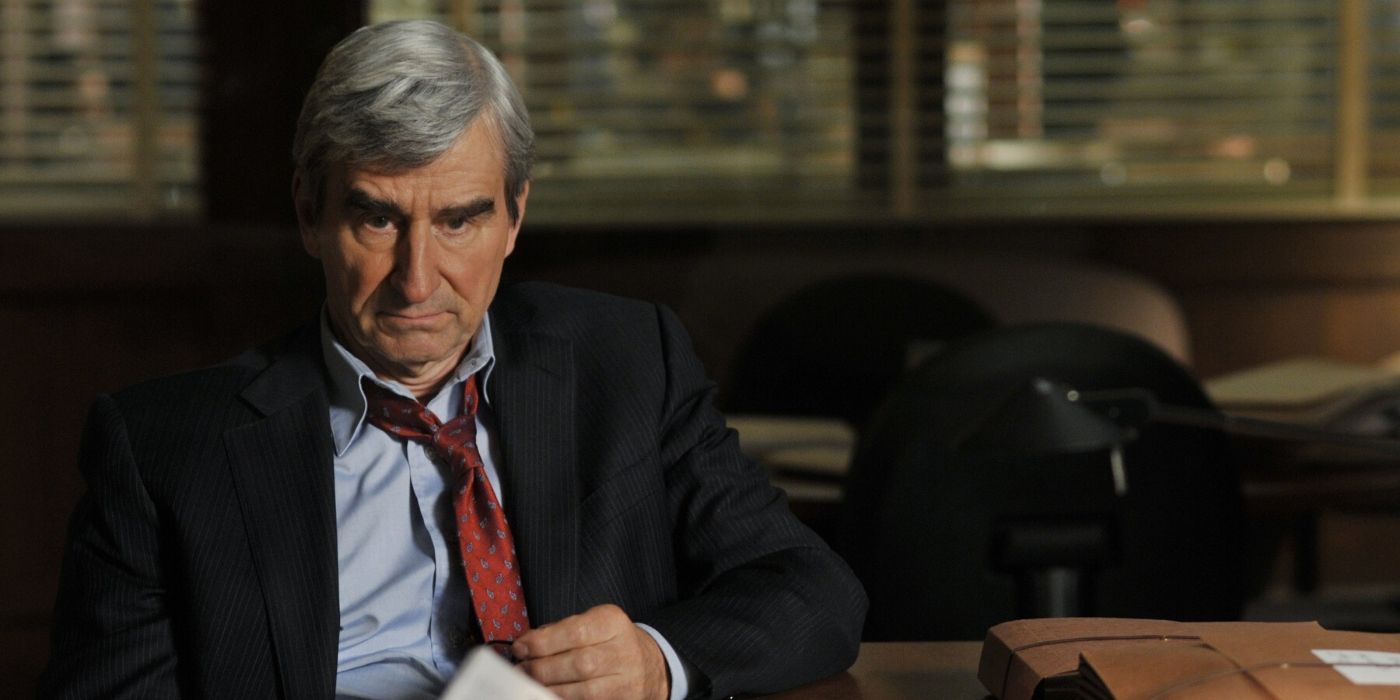 Law & Order is well-known for being one of the longest-running dramas in the history of television. It's not surprising that it has featured a fairly high turnover rate when it comes to even its core cast members — not every Law & Order actor can crossover with The X-Files. At the time of its original cancellation, Waterston was the longest-serving member of the cast after being on the series since its fifth season. By continuing to appear as the redoubtable Jack McCoy, Waterston provides a strong foundation for Law & Order, allowing it to pursue new stories and ideas while also keeping at least one foot squarely in its own past.
The Law & Order revival has already been renewed for another season, meaning that there will be more of Sam Waterston's Jack McCoy for viewers to enjoy. By this point, McCoy has become something of an institution on the series, and, while he may not be in front of a courtroom — having passed that duty on to his various ADAs — that doesn't mean that he doesn't still have a tremendous impact on almost every case the series explores. He is a living reminder of just how far Law & Order has come and how many more stories it can tell as it explores the fraught territory of criminal justice in the 21st century.
MORE: How Will Kelli Giddish's Rollins Leave Law & Order: SVU? Every Theory
#Law #Order #Revival #Successful #Jack #McCoy