There has been backlash over Gomez's casting in the Netflix show Wednesday, and the debate has been reignited—but this isn't the show's doing.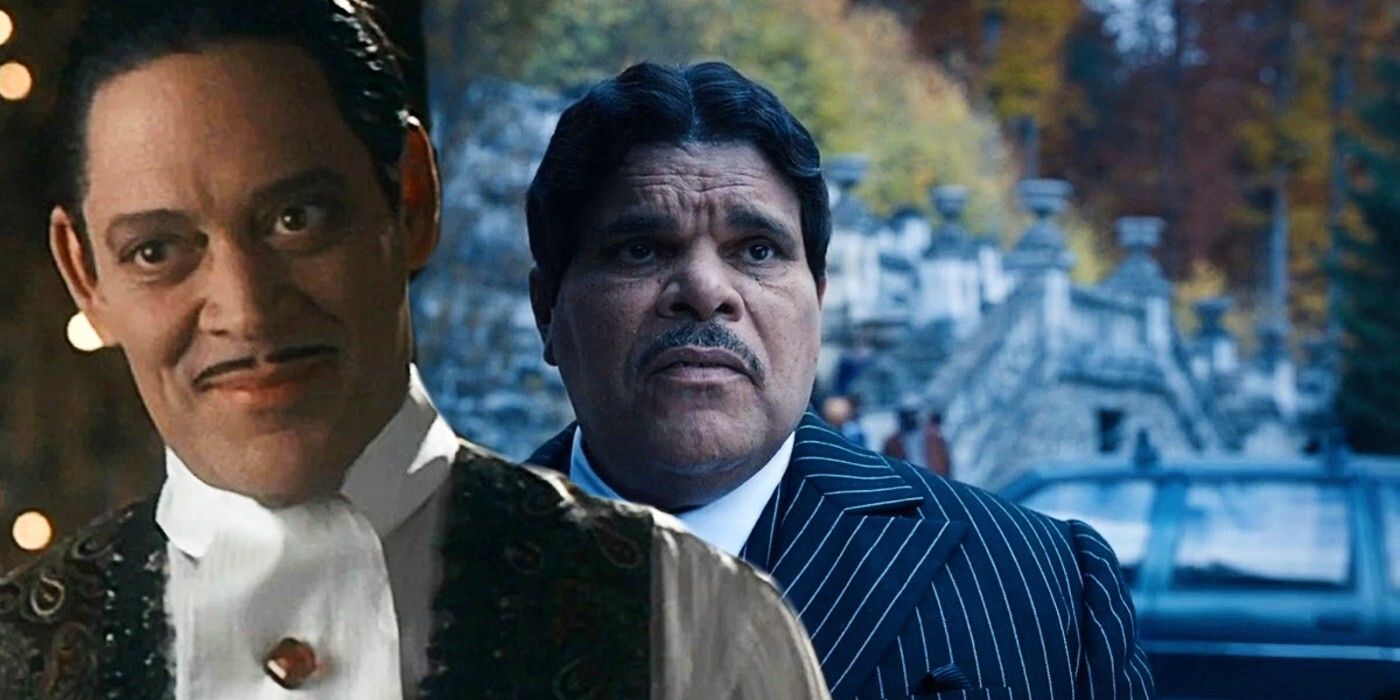 The backlash surrounding Gomez's casting in Wednesday has returned, and it's not the show's issue. In the Netflix show, Puerto Rican actor Luis Guzmán plays Gomez Addams, the loving husband to Morticia (Catherine Zeta-Jones) and father to Wednesday (Jenna Ortega) and Pugsley (Isaac Ordonez). While some of Wednesday's casting choices were praised, especially Jenna Ortega as the titular daughter of the Addams family, Gomez's was met with some criticism, especially compared to previous portrayals of the character in adaptations of The Addams Family. Guzmán delivered an outstanding performance as Guzman that was met with praise, but it seems his casting in Wednesday still has some audiences split.
Wednesday's Gomez Addams casting controversy began before the show even aired. When the first images from Wednesday were revealed, Luis Guzmán's Gomez produced a divisive reaction. Guzmán is undoubtedly a departure from Raúl Juliá, who portrayed Gomez in the 1990s live-action Addams Family films, and John Astin, who played the character in the 1960s sitcom. However, Guzmán's version of Gomez is more accurate to the original New Yorker cartoons created by Charles Addams. According to an interview with showrunners Miles Millar and Alfred Gough (via Vanity Fair), producer and director Tim Burton wanted Gomez's look to be reminiscent of Addams' macabre illustrations rather than the films.
Related: Why Tim Burton's Addams Family Cast Is Great So Far
Why Wednesday's Gomez Addams Casting Is Still Divisive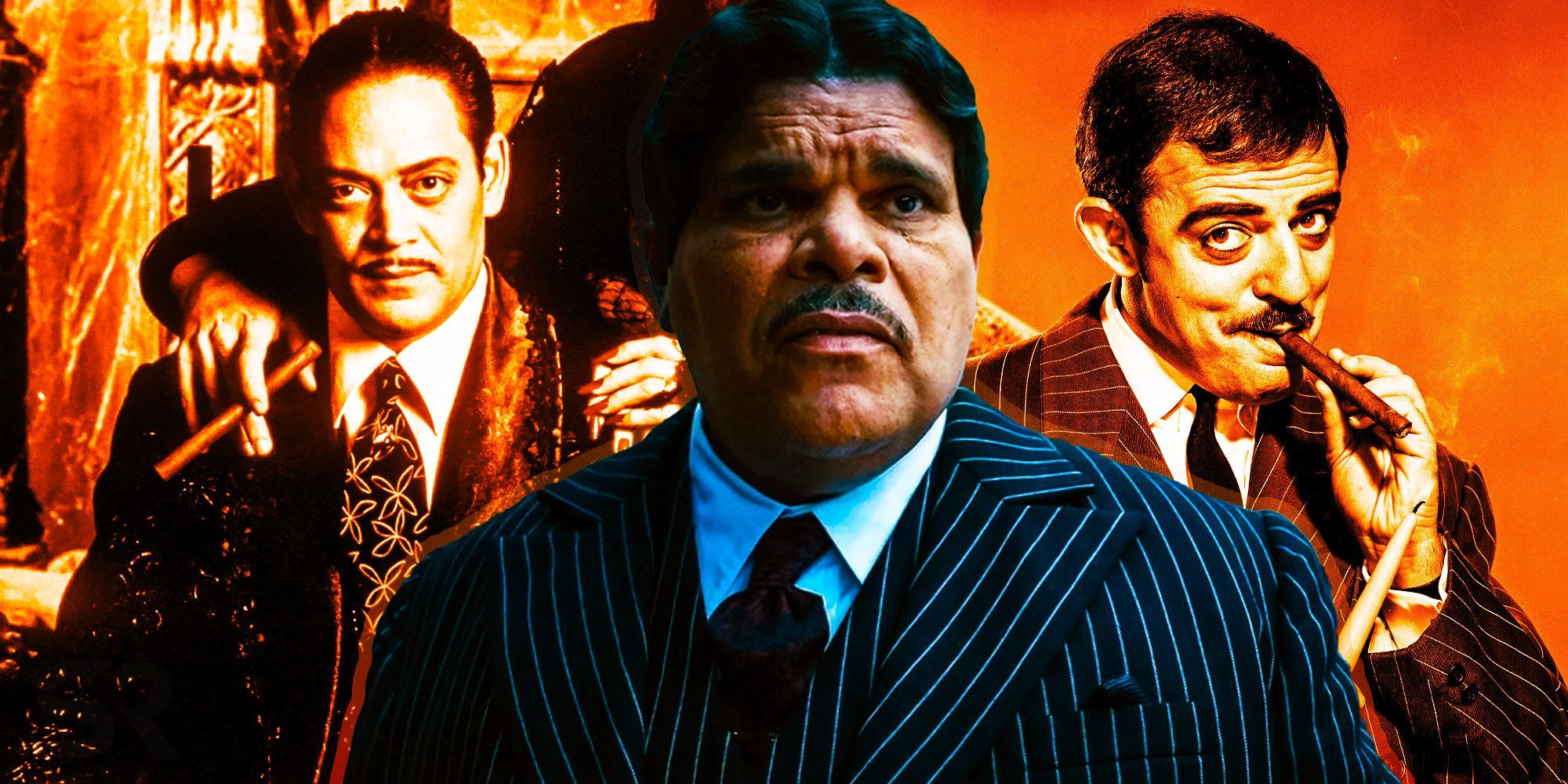 The Gomez casting debate has been reignited due to a recent Instagram reel from user @boy.fae, who says that while they enjoyed the series, they think Oscar Isaac would be "the perfect man" for the role. Many people have defended Guzmán's casting in the comments, while others have said that Guzmán isn't a good fit and Oscar Isaac would have been a better choice. Wednesday's Gomez Addams casting backlash is based on Luis Guzmán's physical appearance and how it doesn't match people's expectations for what the iconic Addams Family character should look like. On the other hand, Oscar Isaac better fits some people's vision of Gomez Addams.
Some commenters on the Instagram video have said they find it hard to believe that Morticia would be in love with Gomez in Wednesday, and it's implied that this is because of the Wednesday cast member Luis Guzmán's appearance. Morticia can be physically attracted to Gomez, but looks aren't everything; she also loves his personality. The backlash against Luis Guzmán because he doesn't have Gomez's expected look is ridiculous and unfair to Guzmán, who makes the most of his limited screen time on Wednesday. Guzmán may not look like John Astin or Raúl Juliá, but that doesn't make him any less worthy of playing Gomez.
Luis Guzman More Than Proved He's A Fantastic Gomez Addams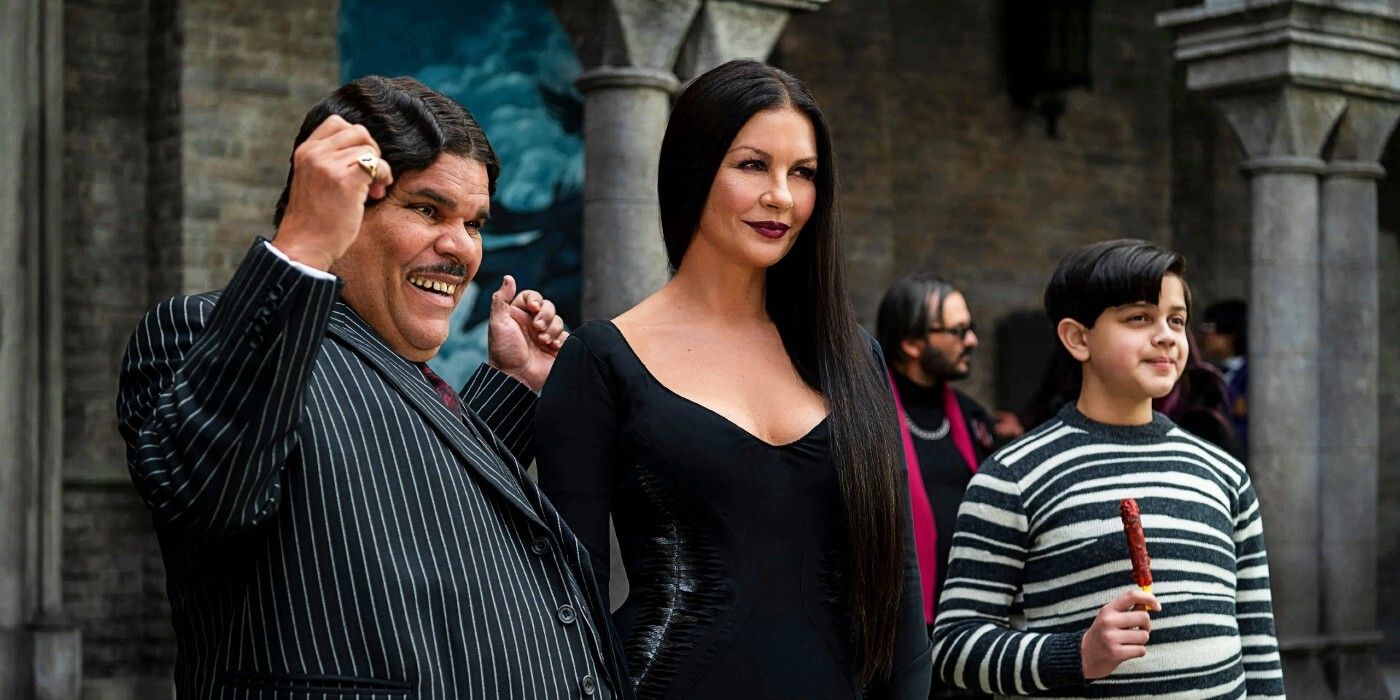 However, Guzmán's cartoon-accurate appearance isn't the only reason he makes a great Gomez Addams. Guzmán is genuinely excellent in the role, and Wednesday proves the Gomez casting controversy was ridiculous. He portrays Gomez as a loving father with an endearing relationship with Wednesday. Guzmán is also good at showcasing Gomez's classic debonair personality and complete adoration for Morticia. Guzmán is a skillful actor who is enjoyable to watch whenever he's on-screen during Wednesday season 1. His Gomez is very heartfelt, supportive, and easy to love. Guzmán does a great job embodying the spirit of Gomez, making him an excellent fit for the role.
Guzmán said in an interview (via Next Avenue) that he's not trying to duplicate what has been done before with Gomez Addams and just wanted to make his performance simple, passionate, and loving. He has a lot of love for the Addams Family franchise, and thanks to Wednesday, he has achieved a dream of playing Gomez Addams. Guzmán does his absolute best with the role and manages to put his own spin on the character of Gomez. Regardless of what vocal critics have said, Guzmán has proved that he was brilliantly cast in Wednesday, and people should focus more on his masterful performance.
Related: Why Uncle Fester Didn't Go To Nevermore With Gomez In Wednesday
The Gomez Casting Backlash Reveals A Wider Problem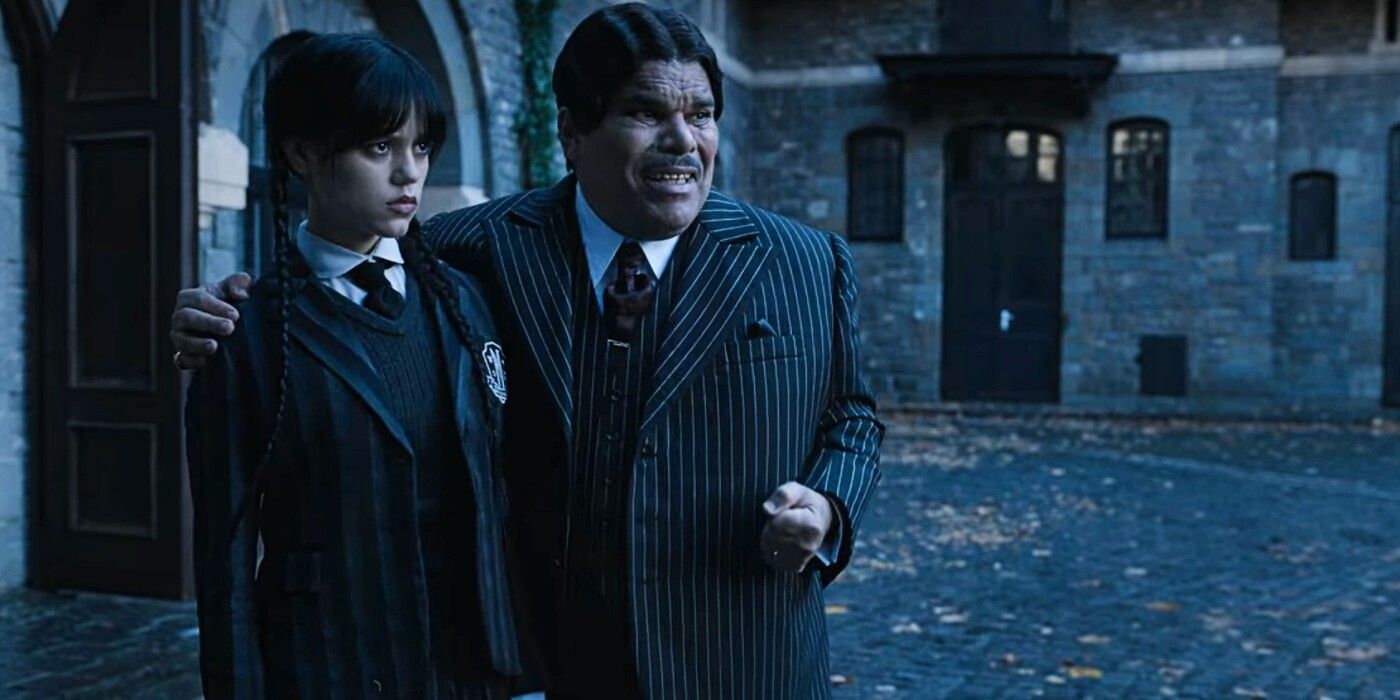 The Gomez casting backlash also reveals a wider problem beyond people wishing Wednesday's Gomez looked like the '90s movie version. The negative reactions to Guzmán's depiction of Gomez Addams in Wednesday expose broader societal beauty and body standards issues. Unlike Raúl Juliá or John Astin, Guzmán's Gomez Addams in Wednesday does not have a slender figure, and he doesn't fit Hollywood's typical ideal of attractiveness. However, Charles Addams never intended for Gomez to be attractive; in his cartoons, Gomez is a portly figure shorter than Morticia. The earlier live-action depictions of Gomez are good, but it's great to see such a beloved character played by someone who isn't considered conventionally attractive.
It would have been easy for Netflix's Wednesday to make Gomez Addams traditionally attractive. However, it's excellent that Burton's wish for Gomez to look more like the original Charles Addams cartoons was granted. It's a refreshing portrayal of Gomez that hasn't been seen in live-action Addams Family adaptations—though, interestingly enough, Oscar Isaac voices a version of Gomez who resembles the original cartoon in the recent animated Addams Family films. Luis Guzmán is wonderful as Gomez in Wednesday, regardless of his appearance. Now that Wednesday has shown how good Guzmán's performance as Gomez is, any continued backlash is the problem for viewers who can't look past conventional beauty standards.
More: Who Plays Young Gomez & Morticia Addams In Wednesday
#Gomez #Casting #Backlash #Returning #Problem #Wednesdays