William Jackson Harper discusses HBO Max removing Love Life, praising the series but also offering a frank explanation for the decision.
Love Life star William Jackson Harper has a disheartening response to HBO Max's removal of his show. The romcom anthology was one of the streaming service's first originals when it debuted in May 2020, focusing on Darby Carter (Anna Kendrick) as she navigated her personal and familial life. As part of Love Life season 2, the focus shifted to Marcus Watkins (Harper), an acquaintance of Darby's, and the chemistry between Harper and co-star Jessica Williams earned plenty of praise.
Late last year, HBO Max announced Love Life was cancelled and the existing episodes would be removed from its platform as part of a broader cost-cutting measure. Unlike other canceled HBO shows, such as Westworld and The Nevers, the romcom anthology has yet to find a new streaming home. In an interview with The AV Club, Harper gives a frank response to how he felt about the fate of Love Life, saying that he hopes the show resurfaces somewhere else but also plainly saying that "it is a business":
"It is a business. You know, we can like, fool ourselves all day into thinking that, you know, the art is the thing. But it's a business… and so you know, I wish it was out there just for that. I feel like, you know, for some people, they really connected to it. And you know, I really connected to it. But it's what it is, you know, hopefully, someone will pick it up and it will have another life somewhere else."
Related: What Is Going On With HBO Max? Your Biggest Questions Answered
Why The Love Life Removal Is Such A Bummer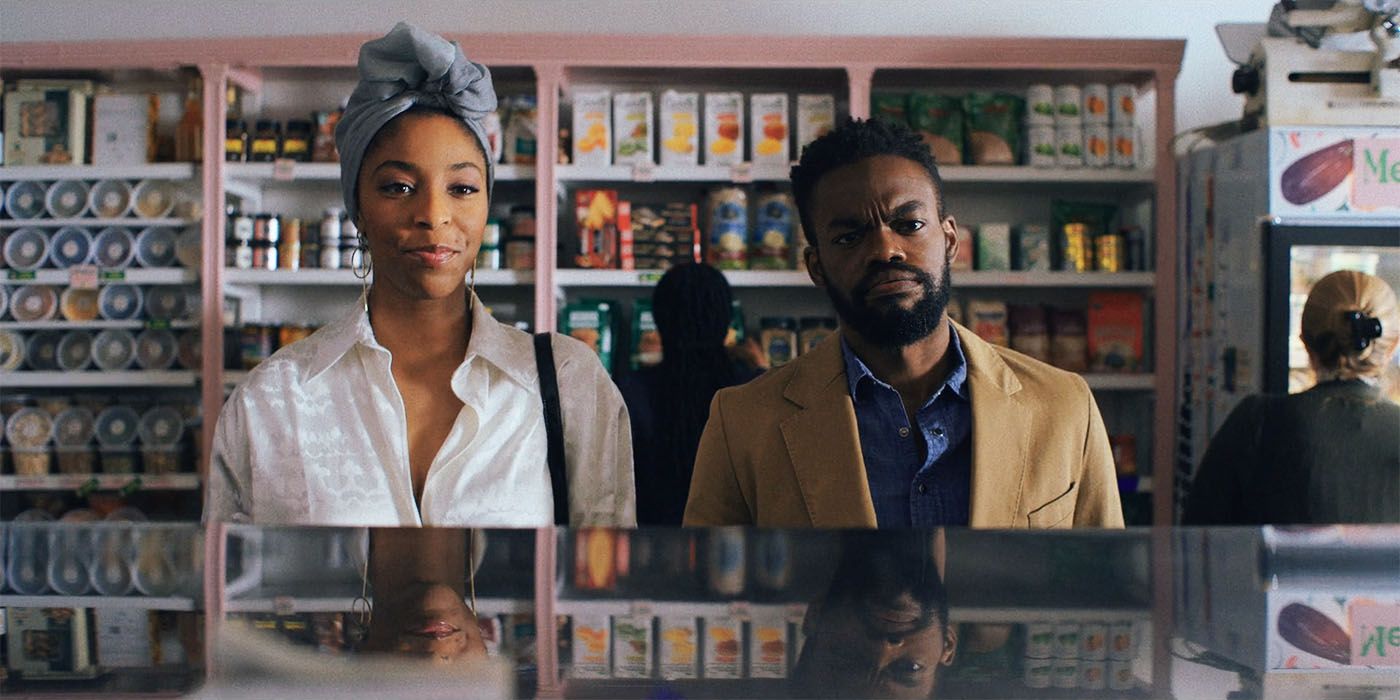 Harper is poised to continue to get bigger roles with his entry into the MCU, after breaking out his performance as Chidi in The Good Place, and Williams is currently stealing scenes in the Apple TV+ comedy Shrinking. But there's a case to be made that Love Life represents their best work, as the duo very quickly perfect the romantic comedy requirement of walking around and falling in love in a big city. There's an easy energy to their scenes, which helped Love Life season 2 quietly emerge as one of the best shows of its year.
But the premise itself is one that could have gone on for at least a few more seasons. Darby's life, going from the early 2010s to the present, is very different from what Marcus and Mia (Williams) experience. Love Life demonstrated that without veering into messaging or bland storytelling the way that other well-being projects have. It was sharply written and well-observed, and it could have extended to different locations and settings, sort of like a romcom White Lotus.
It's hard to imagine Love Life won't eventually find a home. The stars involved and the genre should make it viable. But for those same reasons, it's a show that might have been a hit in a less crowded streaming landscape that drowns out quality offerings.
More: Why Love Life Season 2 Changed The Narrator
Source: AV Club
#Star #Cancelled #HBO #Max #Show #Dispiriting #Response #Removal