Sebastian Stan's new film Sharper now has a trailer from Apple Original Films, in which he plots to steal money from his mom's billionaire boyfriend.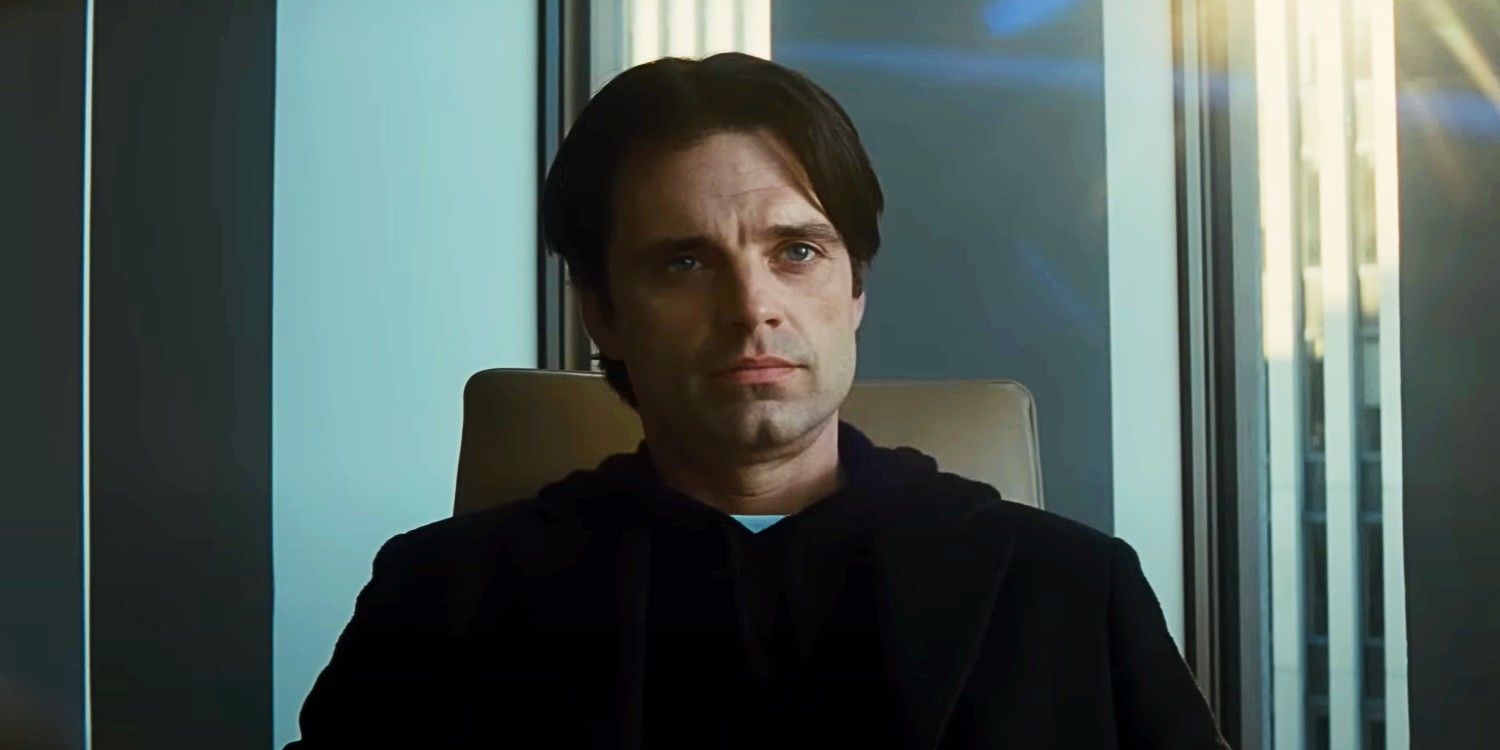 A gripping new trailer for Sebastian Stan and Julianne Moore's new thriller Sharper has been released. Stan is best known for playing Bucky Barnes in the MCU, and he recently earned acclaim for his performance as Tommy Lee in Hulu's Pam & Tommy. Meanwhile, Moore's impressive filmography includes roles in Boogie Nights and Still Alice, and in 2022, she starred in Jesse Eisenberg's When You Finish Saving the World.
Ahead of its February debut, the official trailer for Stan and Moore's new film Sharper has been released by Apple TV.
The trailer teases the complex mother-son relationship between Stan and Moore's characters, Max and Madeline. It kicks off with Madeline stopping Max from scamming her billionaire boyfriend (John Lithgow). However, Max, a con man, soon concocts another devious scheme. Watch the trailer for Sharper, which is set to Ariana Grande's "Seven Rings," above.
Related: Fresh's Worst Death Reveals The Unseen Victim Of Sebastian Stan's Killer
Everything We Know About Sharper
Warning that no one is who they seem, the official synopsis for Sharper reveals that it is a neo-noir thriller set in New York City. Sharper will track the schemes and power plays of each of its characters as they fight for wealth; it's guaranteed there will be plenty of twists along the way. Stan's con man Max teams up with his accomplice and lover to seduce the son of his mother's billionaire boyfriend, with the intention of earning a whopping payday.
Sharper is directed by Benjamin Caron, who has helmed episodes of well-known series such as Andor, The Crown, and Sherlock. His producer credit on The Crown earned him an Emmy for Outstanding Drama Series. The Sharper screenplay is written by Brian Gatewood and Alessandro Tanaka. The two are a writing pair who have worked together on episodes of Superstore and Animal Practice. Additional cast members starring in Sharper are Justice Smith, Briana Middleton, and Darren Goldstein.
Sharper is produced Erik Feig, Bart Freundlich, Gatewood, Moore, Jessica Switch, and Tanaka. Julia Hammer and Amy Herman serve as executive producers. The film is a collaboration between Apple Original Films and A24, which is a combination that encourages high expectations, as A24 is known for its filmmaker-friendly, quality pictures. Its thrillers are particularly beloved by audiences, thus ensuring Sharper will draw in more than a few curious viewers upon its premiere. Sharper is shaping up to be a heist thriller full of intrigue between Max, his accomplice (Middleton), and Madeline's newfound wealthy family. Sharper releases in select theaters on February 10 before debuting on Apple TV+ on February 17.
Next: Sebastian Stan Is Really Fighting His MCU Image In 2022
Source: Apple TV
#Sebastian #Stan #Sets #Scam #Billionaire #Sharper #Trailer