Scarlet Witch's original costume is difficult to translate to live-action without making some changes, but one cosplayer proves that's not the case.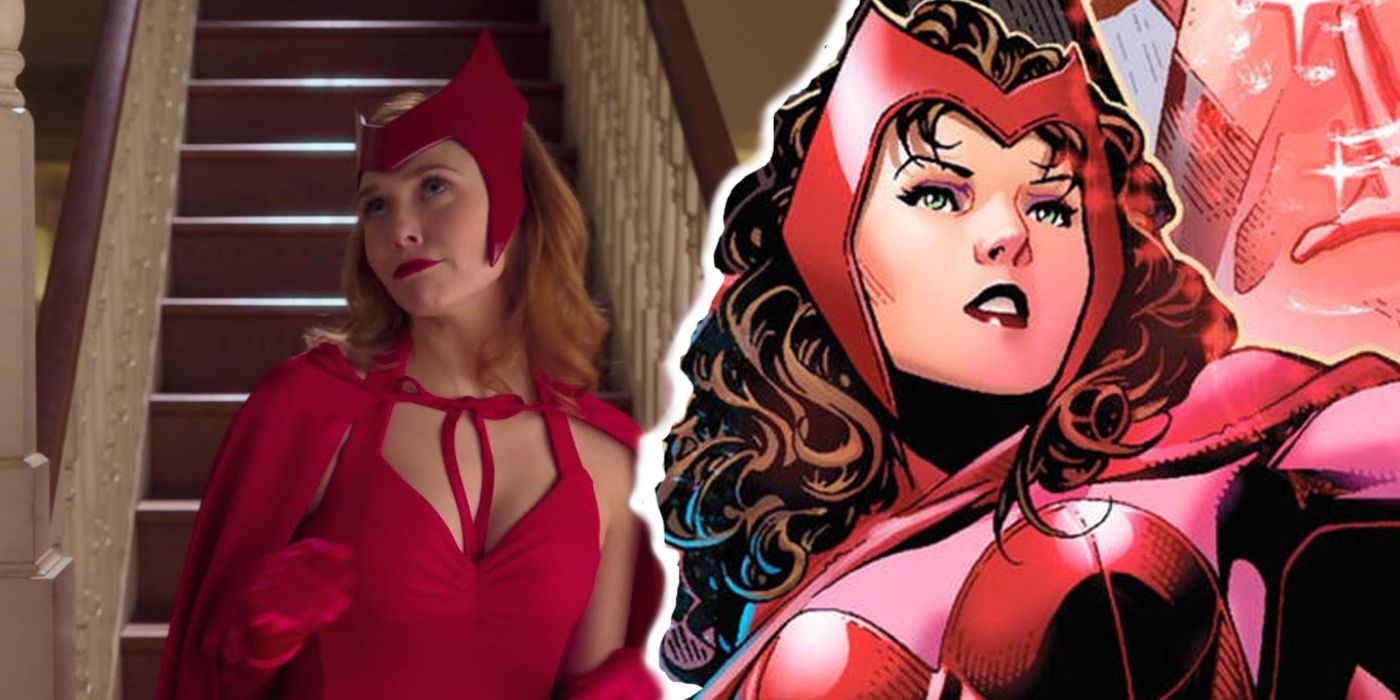 Marvel fans are brutally aware that Scarlet Witch has made her explosive (and terrifying) official debut within the MCU, though with that transition from the pages of a comic to live-action, there are some inevitable changes that are going to be made to Wanda's costume–however, one amazing piece of cosplay by an incredibly talented cosplayer proves that those changes were totally unnecessary by bringing to life Scarlet Witch's first ever comic costume.
Wanda Maximoff aka Scarlet Witch made her first appearance in X-Men #4, and while she is famous for being one of the earliest members of the Avengers (joining the team in Avengers #16), Scarlet Witch is introduced as a villain. Before any familial connections were made between them, Scarlet Witch worked for Magneto and his Brotherhood of Evil Mutants after he saved her life years earlier. From that point on, Scarlet Witch was in Magneto's debt, though after one particularly dramatic defeat that sent the Master of Magnetism across the universe, Scarlet Witch was free to pursue her dream of being a superhero rather than a villain. This character development was similar in the MCU, as Scarlet Witch started off as a villain working for Hydra (and then Ultron) before leaving her villainous life behind to become an Avenger. The only real difference? The costume–but this cosplayer fixes that shortfall entirely.
Related: Black Cat Cosplay Is Perfect Proof of Concept for Her Movie Debut
This Scarlet Witch Cosplay is Better than Wanda's Original MCU Costume
In two separate Instagram posts by user/cosplayer Christina Nicole (handle: darkmattercos), the cosplayer is showing off their Scarlet Witch look–and the comic book accuracy is astounding. The deceptively simplistic aesthetic of the original suit is expertly brought to life without the need to alter or adapt Wanda's look in the slightest. While the whole outfit is a perfect real-life representation of Scarlet Witch's original costume, the most striking aspect of the suit is the head piece or tiara. This part of the suit is unarguably the most difficult to accurately translate to live-action, but this cosplayer does so with elegance and accuracy–though they didn't do it alone. In both Instagram posts, the cosplayer gives credit to digital creator Alkali (handle: alkali_layke) as they were responsible for making the template used to create the tiara–thus contributing to the outstanding quality of this cosplay.
Upon looking at this Scarlet Witch cosplay, and seeing the original version of Wanda's costume brought to life so naturally and seemingly effortlessly, one can't help but compare it to Wanda's first costume in the MCU–which leaves one facing the reality that this cosplayer did it better. When she was introduced, Wanda Maximoff was just in regular clothes with no codename fighting alongside costumed heroes. Sure, she included red in her wardrobe, but it wouldn't be until WandaVision and then finally Doctor Strange in the Multiverse of Madness when Wanda would get a costume/codename even slightly reminiscent of her comic book counterpart. In the comics, Scarlet Witch hit the Marvel-scene running with her look–and this cosplayer emulates that perfectly.
Regardless of live-action comparisons and initial MCU shortfalls in comic accuracy, this cosplay stands on its own as being an absolutely gorgeous tribute to Scarlet Witch as it honors Wanda's first ever comic costume.
More: Rogue Cosplay Honors Her Ultimate Power Combo FormSource: Christina Nicole
Source: Christine Nicole

#Scarlet #Witch #Cosplay #Honors #Wandas #Comic #Costume