The Real Housewives of New Jersey's star Teresa Guidice's husband Luis Ruelas spoils each of her four daughters with a Cartier bracelet for Christmas.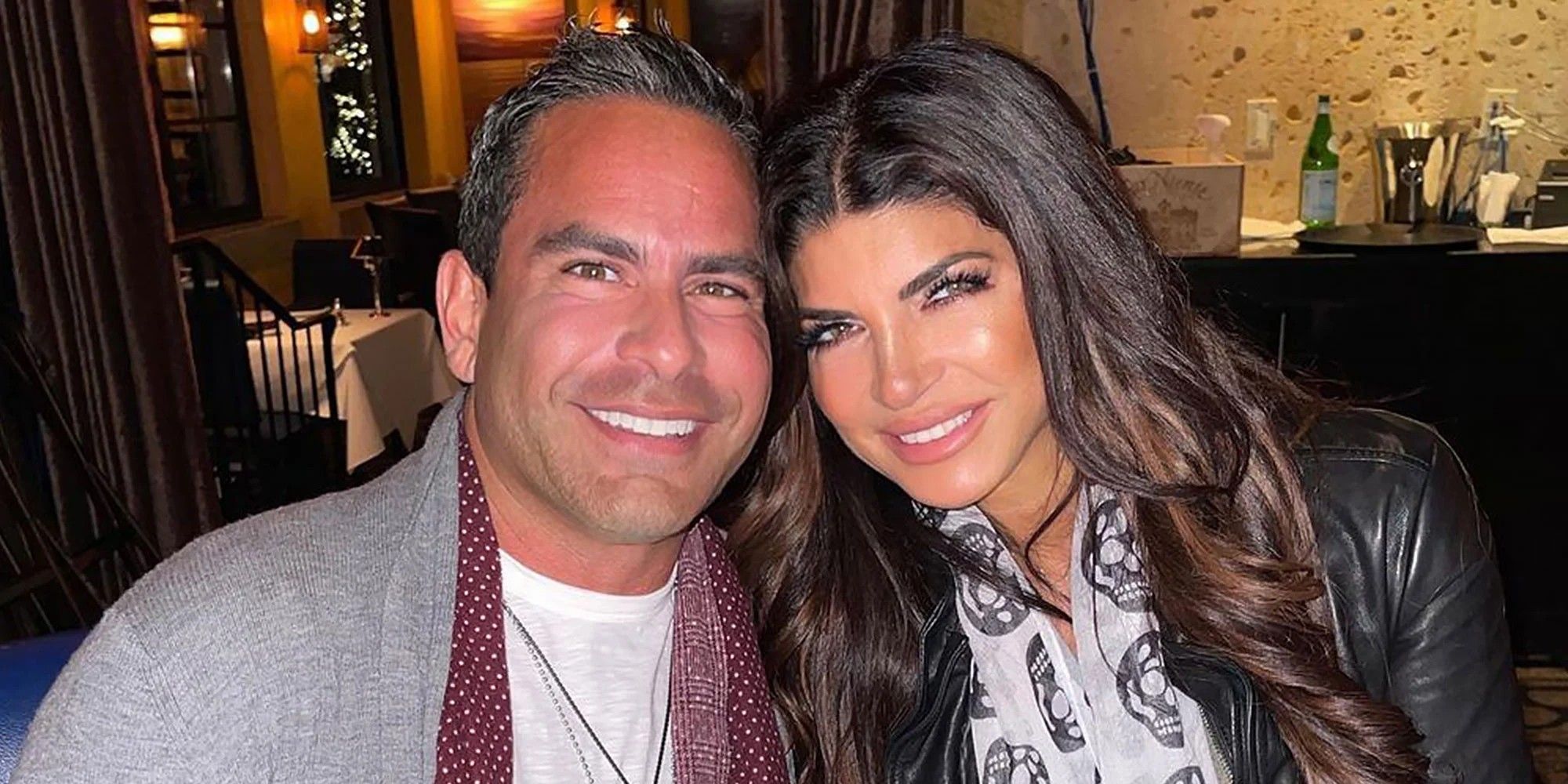 Luis Ruelas and The Real Housewives of New Jersey star, Teresa Giudice, are having an amazing time settling into their newly married life and spending their first Christmas as a married couple. Since they tied the knot in August this year, Luis and Teresa have also been having great relationships with their new blended family. Teresa has four daughters from a previous relationship, Gia, Gabriella, Milania, and Audriana, and Luis has two sons, Louis Jr. and Nicholas.
The couple spent the holiday together with the reality star's girls, and it turned out to be a Christmas with a rain of bling gifting. Luis made Christmas 2022 yet another remarkable one for RHONJ star Teresa's daughters by going all out and getting each of them a Cartier bracelet. Teresa's 16-year-old daughter Milania Giudice shared a now-deleted TikTok video on Christmas to reveal that Luis gifted her and her three sisters a Cartier bracelet. The 16-year-old first shared the various gifts she got from her mom and her big sister Gia Giudice on her video, while she saved the best from Luis which she says "always goes big" for the last. She unboxed the gift box revealing the nail-inspired gold and diamond bracelet. "Thank you so much, Luis you're literally the best ever."
Related: RHONJ: Why Teresa Giudice Will Get Her Own Wedding Spinoff
RHONJ's Teresa & Luis Are Complete With Their Children
While Luis' gift must have been the most outstanding, Milania stated that her first gift was from Teresa, it was a pair of Jordan sneakers which she showcased and used the opportunity to give a peek at her closet, revealing a collection of her other sneakers. Then she also showed a pair of Versace sunglasses, a ring, and a pair of silver stud earrings along with other gifts she got from her sister Gia. This is not the first time Luis has gotten a Cartier bracelet for the girls, as the teen also showed off a gold Cartier love bracelet she was wearing. "Last year he also got us a Cartier bracelet," she added.
The couple seems to be a good match given that Luis has two boys who have balanced out her four girls. RHONJ star Teresa had her four daughters all by her sides as were Luis' sons during their wedding. While in many cases blended families have a tough time trying to live together, the couples are doing great at incorporating their existing family into their new union. Teresa's daughter has grown to love and accept Luis as a great stepfather, hence Milania describes him as literally the best.
The couple's relationship has not been without controversy, despite their frequent claims that they are content in their love bubble. Some fans have also expressed doubts about their relationship, as there were negative reports about Luis in his past relationships, and even Milania in the past felt that things were going too rapidly for Luis and her mother. However, Teresa and Luis have consistently maintained that their love has seen them through every challenge. A special episode featuring the couple's wedding is expected to air next year on The Real Housewives of New Jersey special.
More: What We Know About RHONJ's Teresa & Luis' Honeymoon In GreeceSource: Milania Guidice/TikTok
#RHONJs #Luis #Gifts #Teresa #Giudices #Daughters #Cartier #Bracelets #Xmas