I come from a family of "doomsday-preppers," so naturally we have been working together to set our family up for success during the Coronavirus breakout! In this post, I have 10 easy ways that we are preparing for the Coronavirus 2020. As a medical professional, these are things that I am recommending to my patients as I have been seeing a lot of concerned folks recently in the Emergency Department!
(I am an affiliate which means that when you purchase some of these products, I may receive a small commission. This does not cost you any additional money and these are all products that I currently use to protect my family!)
Tip #1: Stay Informed, Stay Calm
Panicking does nothing except for making you stressed out, and we all know that stress weakens the immune system! The best practice is to stay informed and take things one day at a time. I check the CDC recommendations and local updates to know what the latest information is, but then continue to go through my regular routine.
Tip #2: Sanitization
Coronavirus is spread through direct person-to-person contact. Things you can do at home include wiping down touchable surfaces. According to the CDC, even just using homemade solutions that include bleach will work.
Recommendations Directly from the CDC:
To disinfect:
Most common EPA-registered household disinfectants will work. Use disinfectants appropriate for the surface.
Options include:
Diluting your household bleach.
To make a bleach solution, mix:

5 tablespoons (1/3rd cup) bleach per gallon of water
OR
4 teaspoons bleach per quart of water

Follow manufacturer's instructions for application and proper ventilation. Check to ensure the product is not past its expiration date. Never mix household bleach with ammonia or any other cleanser. Unexpired household bleach will be effective against coronaviruses when properly diluted.

Alcohol solutions.
Ensure solution has at least 70% alcohol.
Other common EPA-registered household disinfectants.
Products with EPA-approved emerging viral pathogens pdf icon[7 pages]external icon claims are expected to be effective against COVID-19 based on data for harder to kill viruses. Follow the manufacturer's instructions for all cleaning and disinfection products (e.g., concentration, application method and contact time, etc.).
Complete disinfection guidance
Tip #3: Barrier Protection
In the Emergency Department, we are using N95 respirator masks and protective eyewear for any patient that has a fever or cough. You can protect yourself and your family by using simple barrier techniques such as wearing a mask, eye protection, and gloves.
Tip #4: Zinc
Zinc has been studied for years with its link to the common cold. Studies suggest that Zinc can shorten the span of a virus and decrease its effects by limiting a virus' ability to replicate. No studies have yet been performed on COVID-19 but I think it is worth a try!
Tip #5: Revolving Pantry
The idea behind the Revolving Pantry is that you purchase supplies for 2 weeks to 30 days to be able to sustain your family and store them someplace cool and dry.
These are supplies that you already use, such as beans and rice. Then as you grocery shop, you use an item from the Revolving Pantry and replace it with the newly-purchased item. This way, no items get stale or go to waste, but you have a supply for your family if you need it.
Mine is simple and includes a variety of both canned and dried beans, whole grain and brown rice, frozen vegetables, broth, soups, and seasoning.
Tip # 6: Water Purification
Basic survival skills start with water! Right now, the water supply is great and we don't have to worry about contamination. But I feel better knowing that I have a back-up plan which includes a water filtration system. LifeStraw offers everything from the basic personal drinking straw, to purification water bottles and a purification system.
The LifeStraw Mission Purification System can allow a family of 4 to transform water to drinkable state to sustain them for an entire year! The LifeStraw Personal Water Filter and LifeStraw Water Bottles are great even to throw in your bag for camping or a quick hike. I have all 3 options for my family.
Tip #7: Mineral Salts
Your body can safely survive on water and electrolytes as long as you have fat stores to burn for energy. Even if you are only eating basic beans and rice, you should still supplement with electrolytes, specifically Potassium, Magnesium, and Sodium.
Tip #8: Elective Quarantine
Minimizing exposure can help greatly with preventing spreading or catching disease. Stay home if you are sick, don't go out to elective public events, and plan ahead! I try to do my grocery shopping on "off" days and times or choose to use home grocery delivery services. By making sure I have plenty of games and crafts for the kids, I keep them occupied and safe at home!
Tip #9: Humor
Try to have fun and keep the situation light! I use this time to catch up on my favorite YouTube videos, funny movies, and episodes of The Office!
Tip #10: Self Care
And of course, I continue to focus on Self Care. Things like keeping a steady routine, continuing good Sleep habits, staying well Hydrated, and Meditating all help strengthen my immune system. By doing things like focussing on nutrition and adapting to a home Exercise routine that incorporates my entire family, I am preparing us all.
I'd love to hear how you are preparing your home and family! Leave your positive comments below.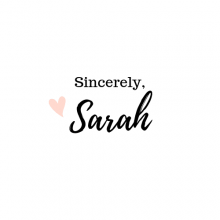 #Preparing #Coronavirus #Practical #Ways #Protecting #Family