National Geographic has released the trailer for its upcoming docuseries Secrets of the Elephants, which will be narrated by Natalie Portman.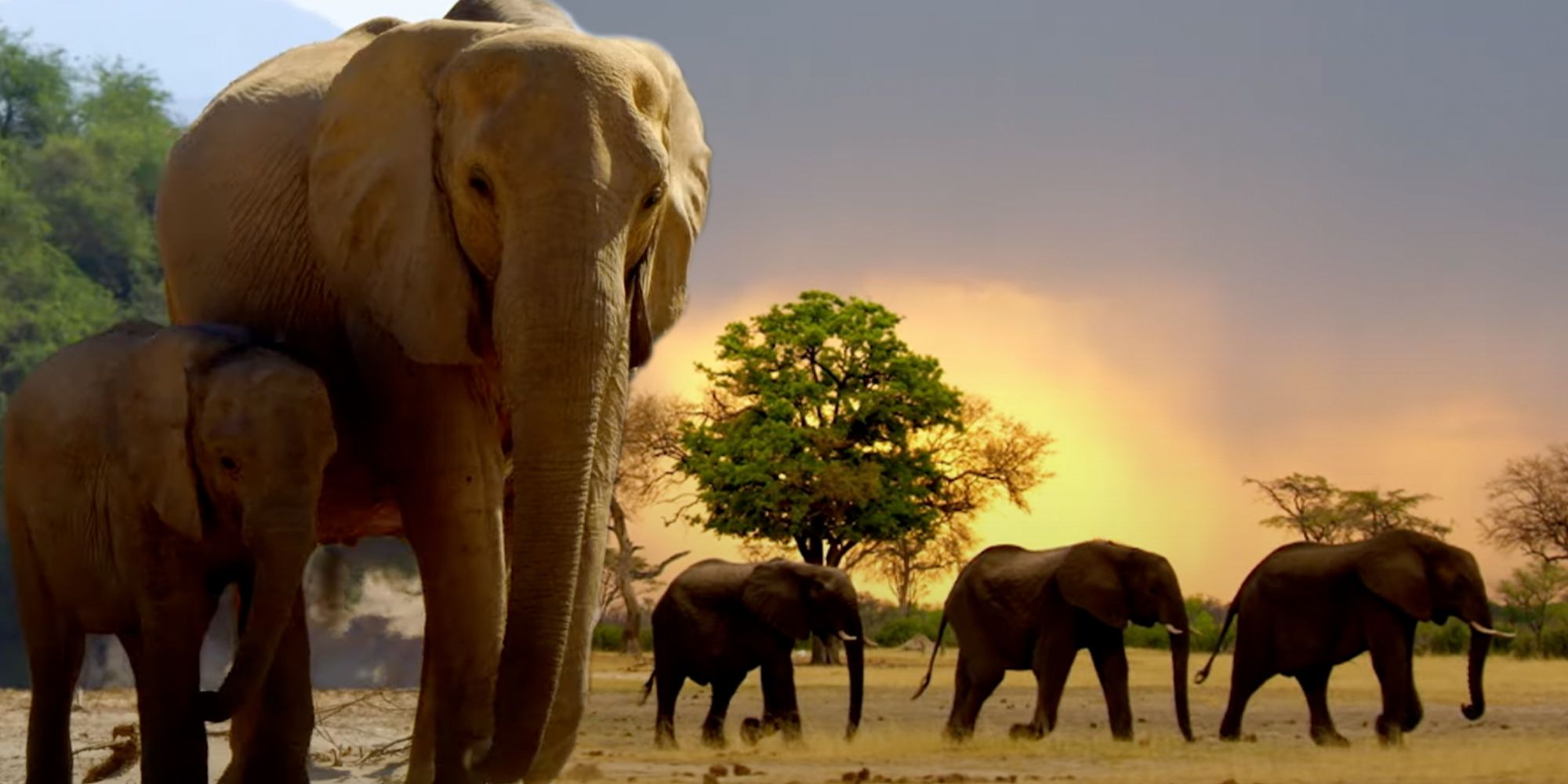 National Geographic just released the trailer for their upcoming docuseries Secrets of the Elephants, which promises to dive into the social structures, resilience, and methods of communication of some of the world's largest land mammals. The series was produced by James Cameron and serves as a follow-up of sorts to National Geographic's Emmy-winning Secrets of the Whales.
While the spotlight is certainly on the animals themselves in this four-part event series, Secrets of the Elephants boasts even more star power in the form of its narrator Natalie Portman. In advance of the show's April 21st release (the day before Earth Day), National Geographic has released a Secrets of the Elephants trailer.
Related: Natalie Portman: Her 7 Most Iconic Roles (& 7 Movies That Wasted Her Talents)
Secrets of the Elephants looks to be another stunning entry in National Geographic's catalog of specials. The trailer itself emphasizes both the survival skills and emotional intelligence of elephants, paired with beautiful footage of the animals across different climates and ecosystems. The trailer also stresses the importance of helping to ensure the continued survival of the species.
Secrets of The Elephants Reinforces James Cameron's Commitment To Environmental Activism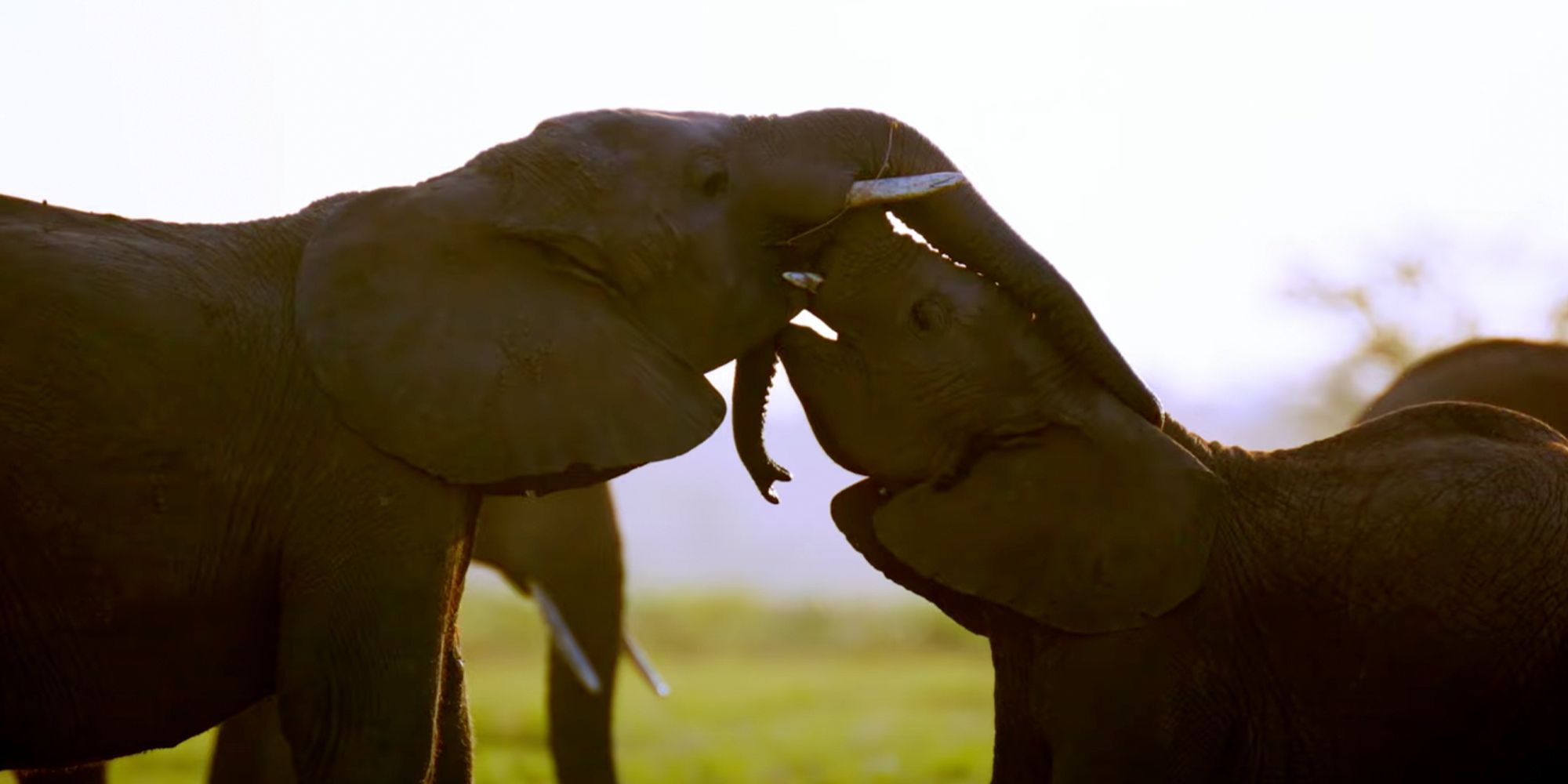 In the same vein as Secrets of the Whales, Secrets of the Elephants reaffirms James Cameron's interest in and commitment to studying the natural world and evangelizing the importance of its protection. It's no secret that Cameron is deeply invested and involved in exploration and the pursuit of knowledge. Cameron even designed a submersible that was able to take him to the bottom of the Mariana Trench, the deepest ocean trench in the world, proving that his desire for exploration extends beyond his obsession with the Titanic wreck. Cameron's work in attempting to spread knowledge of and appreciation for nature won't end with Secrets of the Elephants, either; A third limited series, Secrets of the Octopus, is confirmed to follow and will presumably explore the high intelligence and incredible evolutionary design of those undersea invertebrates.
Cameron's appreciation for the world around him clearly extends into his fictional work as well. Avatar: The Way of Water at times feels like a nature documentary in the best way, and Cameron has spoken about the care that was taken in creating an underwater ecosystem for Pandora that mirrors reef life here on Earth. On top of that, extra work was put in to ensure the oceans and ocean life looked as real as possible; Avatar: The Way of Water blended frame rates for smoother undersea action and arguably boasts the most realistic-looking digitally created water ever seen.
Next: The 10 Best National Geographic "Exploring Our World" Documentaries On Disney+
Secrets of the Elephants will premiere Friday, April 21st on National Geographic TV, and will be available on Disney+ the following day.
#NatGeo #Drops #Natalie #PortmanNarrated #Secrets #Elephants #Trailer