Teenage Mutant Ninja Turtles: Mutant Mayhem will feature Baxter Stockman, but the movie is already hinting that the character will undergo one big change. Baxter Stockman is one of the Teenage Mutant Ninja Turtles franchise's most popular villains, with Shredder and Krang being the only ones that really outshine him. However, it seems that Teenage Mutant Ninja Turtles: Mutant Mayhem will alter one of Baxter Stockman's biggest traits, fundamentally changing how his character works.
The first trailer for Teenage Mutant Ninja Turtles: Mutant Mayhem is out now, giving a look at the titular turtles as well as a few other characters, such as April O'Neil. While the trailer does introduce the world and unique art style of the film, the story of TMNT: Mutant Mayhem is mostly still a mystery, with the trailer not touching on the villains at all. However, the film's casting announcement revealed that Giancarlo Esposito will be playing Baxter Stockman, with fans theorizing that he will be the main villain. Despite this, TMNT: Mutant Mayhem is seemingly altering one big Baxter element.
Related: Teenage Mutant Ninja Turtles: Both Upcoming TMNT Movie Reboots Explained
Baxter Stockman Probably Won't Turn Into A Mutant Fly In The TMNT Reboot
In the Teenage Mutant Ninja Turtles shows, comics, and movies, Baxter Stockman tends to turn into a mutant fly. Stockman is an eccentric scientist obsessed with weird experiments, including mutations, leading to his disgusting transformation. Baxter Stockman being TMNT: Mutant Mayhem's villain teased the possibility that his fly mutation could finally be shown on the big screen, with the Michael Bay movies not exploring this storyline. However, another member of the cast seems to debunk this theory.
Alongside Baxter Stockman and several other mutant villains, TMNT: Mutant Mayhem has also introduced an original character: Superfly. As the name suggests, this character seems to be a mutant fly, with him possibly taking over the position that Baxter Stockman would normally fill. While it's possible that Baxter Stockman and Superfly could be one and the same, this seems unlikely, as they are voiced by two different actors. The TMNT: Mutant Mayhem cast list explains that, while Esposito will play Stockman, Ice Cube will play Superfly, meaning they are probably two different characters.
Why Is Mutant Mayhem Changing Baxter Stockman's Story?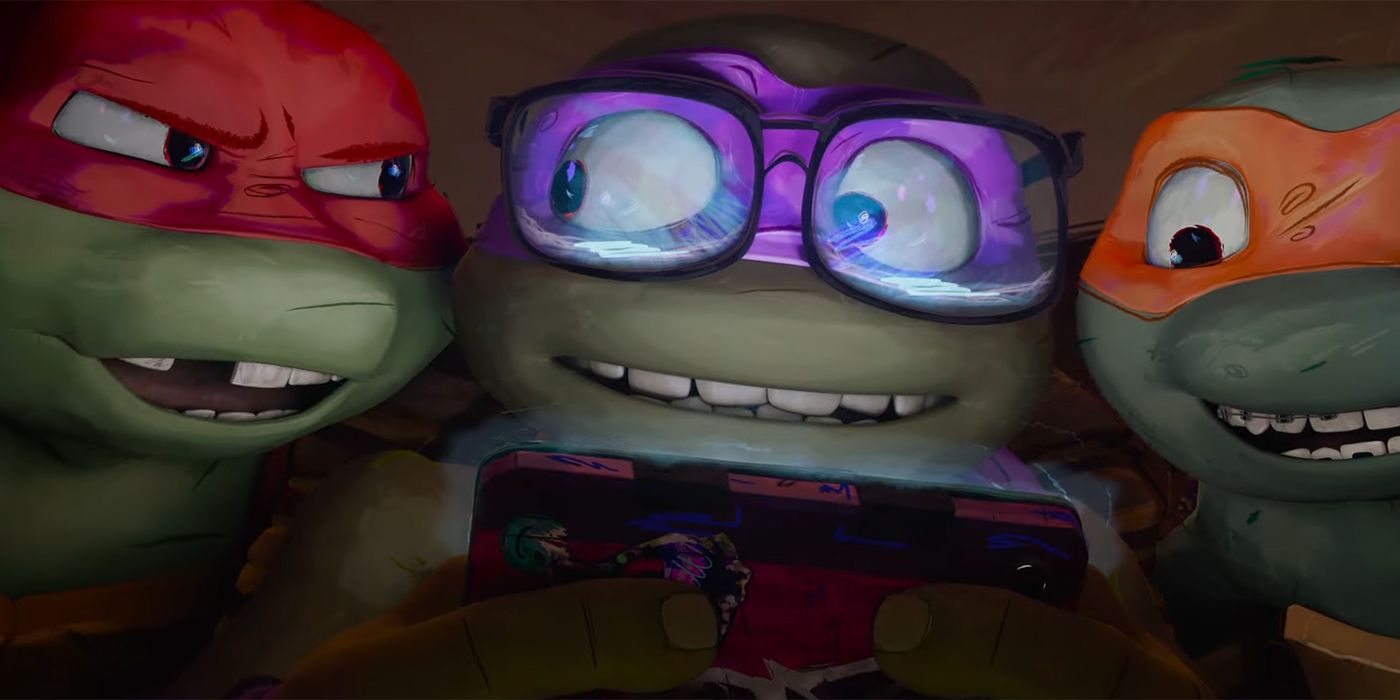 Although Baxter Stockman's fly transformation is his most iconic story, it kind of makes sense for TMNT: Mutant Mayhem to change the villain's story. Stockman's transformation was originally a homage to the classic horror movie The Fly, which itself features a scientist mutating into a fly. While this was a timely reference when the TMNT franchise first started, it would now go over the heads of many audience members, possibly explaining why the story has been cut entirely.
Another reason for TMNT: Mutant Mayhem's big villain change is that it might just be too weird. Giancarlo Esposito is known for playing serious, threatening villains, and his casting hints that Baxter Stockman may be played more conventionally as a villain than in previous iterations. Having him transform into a fly may not work for the tone Teenage Mutant Ninja Turtles: Mutant Mayhem is going for, meaning that it is better to cut it entirely.
More: Seth Rogen's Teenage Mutant Ninja Turtles Movie Can Fix A Series Legacy
Teenage Mutant Ninja Turtles: Mutant Mayhem
#Mutant #Mayhem #Hints #Strange #Baxter #Change