A newly released Marvel's Moon Girl and Devil Dinosaur trailer reveals a vibrant colorful adaptation of the original Marvel Comics characters.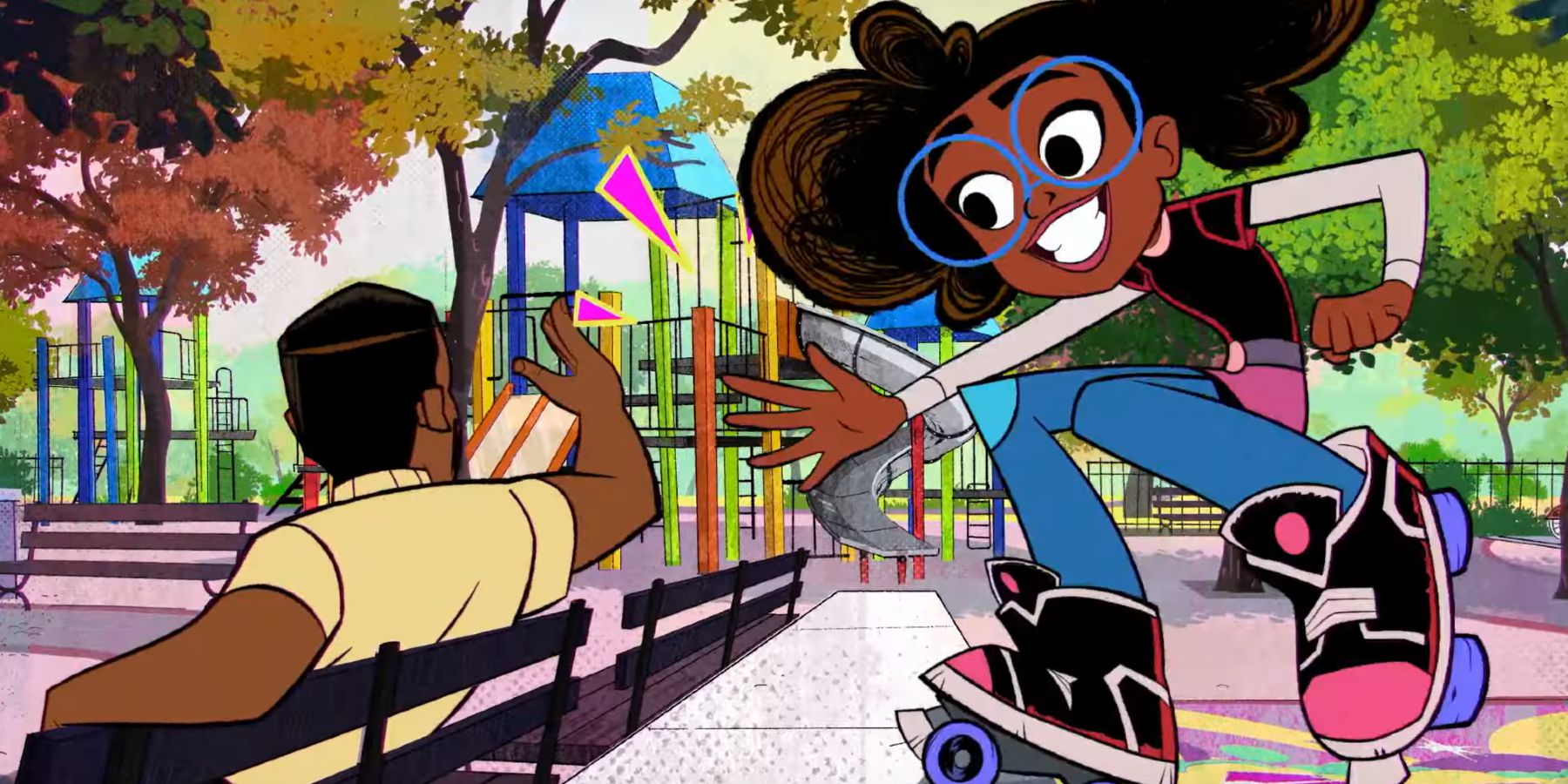 A colorful new Marvel's Moon Girl and Devil Dinosaur trailer showcases the upcoming Disney series' vibrant colorful art style. The new animated show is based on the popular Marvel Comics comic books of the same name, which focused on Lunella Lafayette/Moon Girl, a 9-year-old girl who is recognized as one of the smartest characters in the entire Marvel Universe. She partners with Devil Dinosaur, an intelligent Tyrannosaurus Rex-like red dinosaur who traveled through an interdimensional portal to meet Lunella.
Disney Channel's newly released Marvel's Moon Girl and Devil Dinosaur trailer reveals Disney's colorful adaptation of the popular Moon Girl and Devil Dinosaur comic book series.
The Moon Girl and Devil Dinosaur video effectively showcases the upcoming animated show's slick in-your-face 2D art style, reimagining New York City as a kaleidoscopic playground of vivid hues. Aimed at children, the video boasts cute characters, playful humor, and flashy action.
Related: Moon Girl: Why Some People Hate Marvel's Smartest Character
Everything We Know About Moon Girl and Devil Dinosaur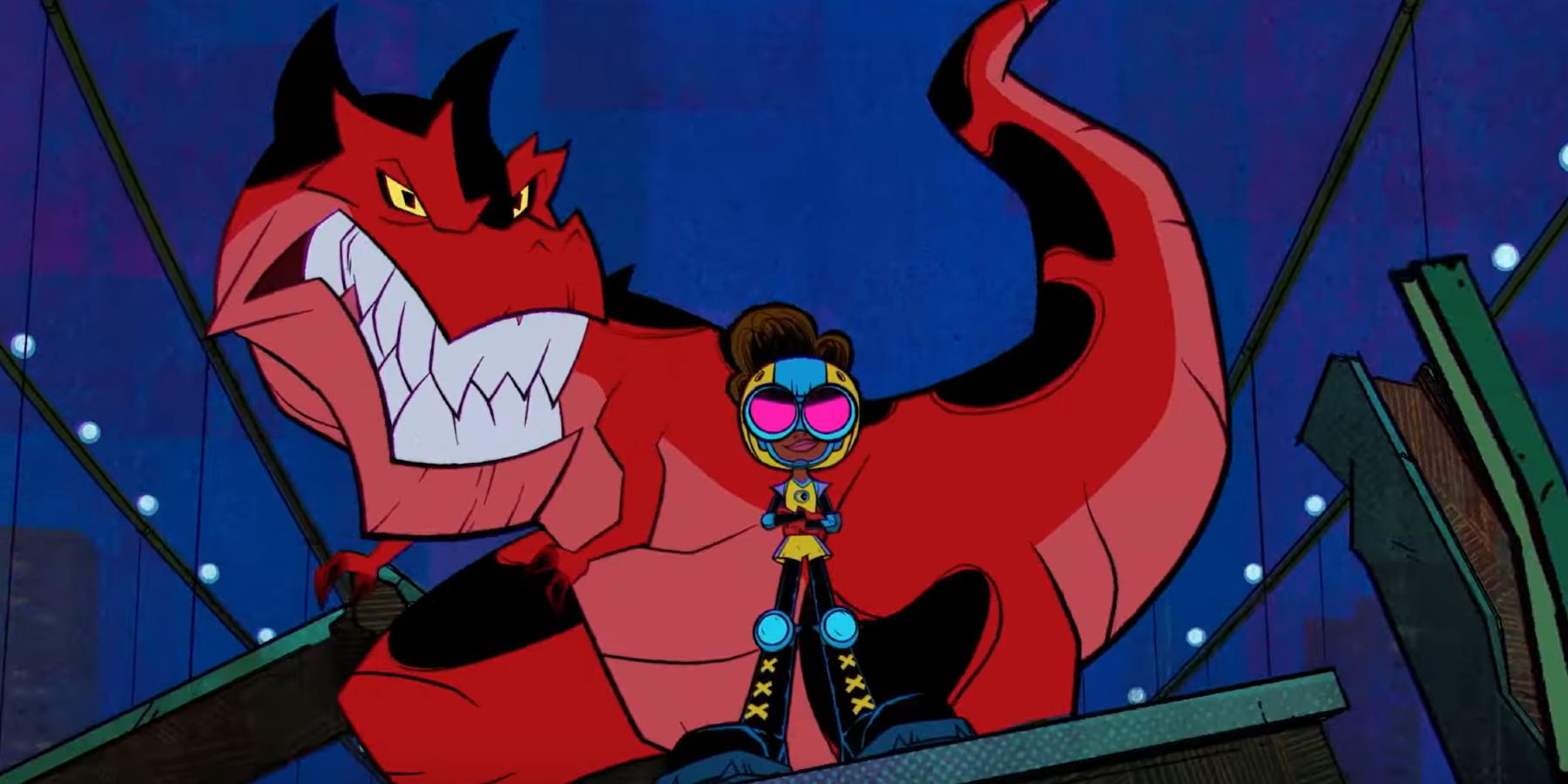 Although Moon Girl was originally conceived by Marvel Comics in 2015, Devil Dinosaur first appeared in his own comic book series in 1978. At the time he was partnered with Moon-Boy, an ape-like friend who went on adventures with the titular dinosaur in a parallel universe known as "Dinosaur World." In 2015, Moon-Boy was killed by a pair of Killer Folk who attempted to steal a valuable object known as the Nightstone. However, one of Lunella's experiments opens up a portal, transporting both the Nightstone and Devil Dinosaur to present-day New York City.
The Bold and the Beautiful and Boo! A Madea Halloween star, Diamond White, voices a 13-year-old Lunella in the upcoming Moon Girl and Devil Dinosaur adaptation. She is joined by Golden Globe-winning actor Alfre Woodard as Lunella's grandmother Mimi, Saturday Night Live-alum Sasheer Zamata as Lunella's mother Andria, Coming 2 America star Jermaine Fowler as James Jr. Lunella's father, and The Matrix's Laurence Fishburne as The Beyonder. The extensive cast features the likes of Alison Brie, Andy Cohen, Daveed Diggs, Maya Hawke, Colbie Smulders, Jennifer Hudson, Luis Guzman, Wesley Snipes, and even renowned former NASA astronaut, Mae Jemison.
Marvel's Moon Girl and Devil Dinosaur will premiere on the Disney Channel February 10, and stream on Disney+ shortly thereafter. Season 1 of the animated series will consist of six episodes with the show having already been renewed for season 2. As the series' premiere is less than one month away, fans do not have to wait much longer to finally see Moon Girl and Devil Dinosaur's television debut.
Next: Predicting The MCU Until 2032: All 42 Possible MoviesSource: Disney Channel
#Moon #Girl #Devil #Dinosaur #Trailer #Reveals #Colorful #Adaptation