Michelle Yeoh reveals the Everything Everywhere All at Once spinoff that she would come back for if the film's intriguing universe was revisited.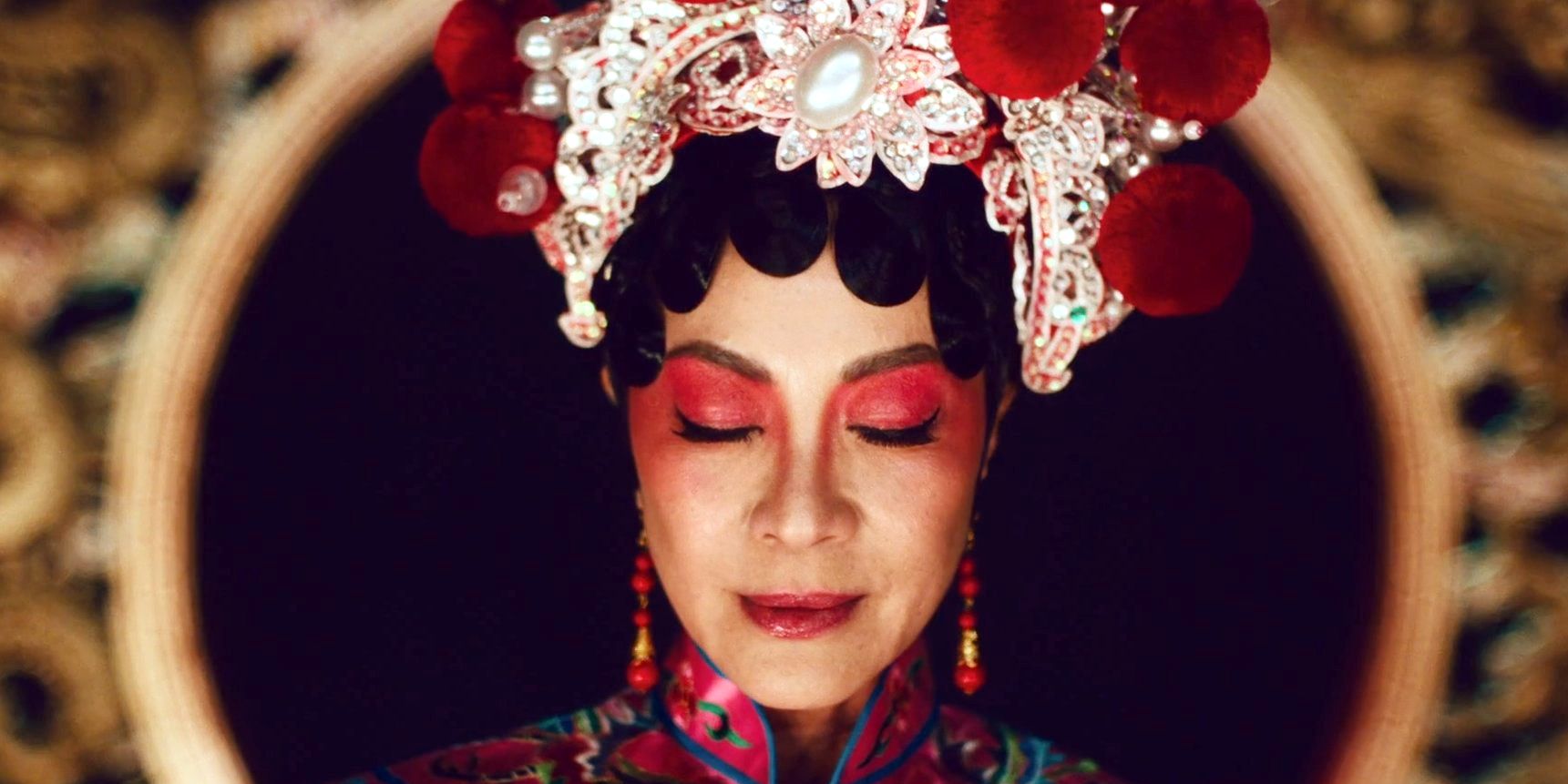 Everything Everywhere All at Once star Michelle Yeoh says she would come back for one specific spinoff. The acclaimed actor plays struggling mother and laundromat owner Evelyn Quan Wang in the wild 2022 film, which has earned heaps of praise since its release. Due to its critical and commercial success, many have wondered whether the movie will spawn a sequel, which could potentially continue Evelyn and her daughter Joy's (Stephanie Hsu) story or explore one of the many universes introduced in the film.
While speaking with Variety, Yeoh was asked whether she is interested in coming back for a second Everything Everywhere All at Once movie.
While Yeoh clearly states that she has no interest in seeing or participating in a sequel to the popular multiversal romp, she seems more inclined to consider a spinoff. If the actor were to come back for an Everything Everywhere All At Once spinoff, she wants to portray a "rock star" variant of her character, citing singers such as Adele, Enya, and Lady Gaga as inspirations. Check out Yeoh's comments below:
"I don't know. I want a universe where I'm a rock star. I want to come back, if I have to come back, as someone who has this amazing voice, you know… That's what our world lacks so much right now, is peace and love, and I find with songs and you know, a great voice, it's so easy, much easier to reach out to someone. And if you sing to a sea of kids…they feel it because it is all there."
Related: Everything Everywhere All At Once's Real Meaning Explained
Everything That Has Been Said About EEAAO Sequel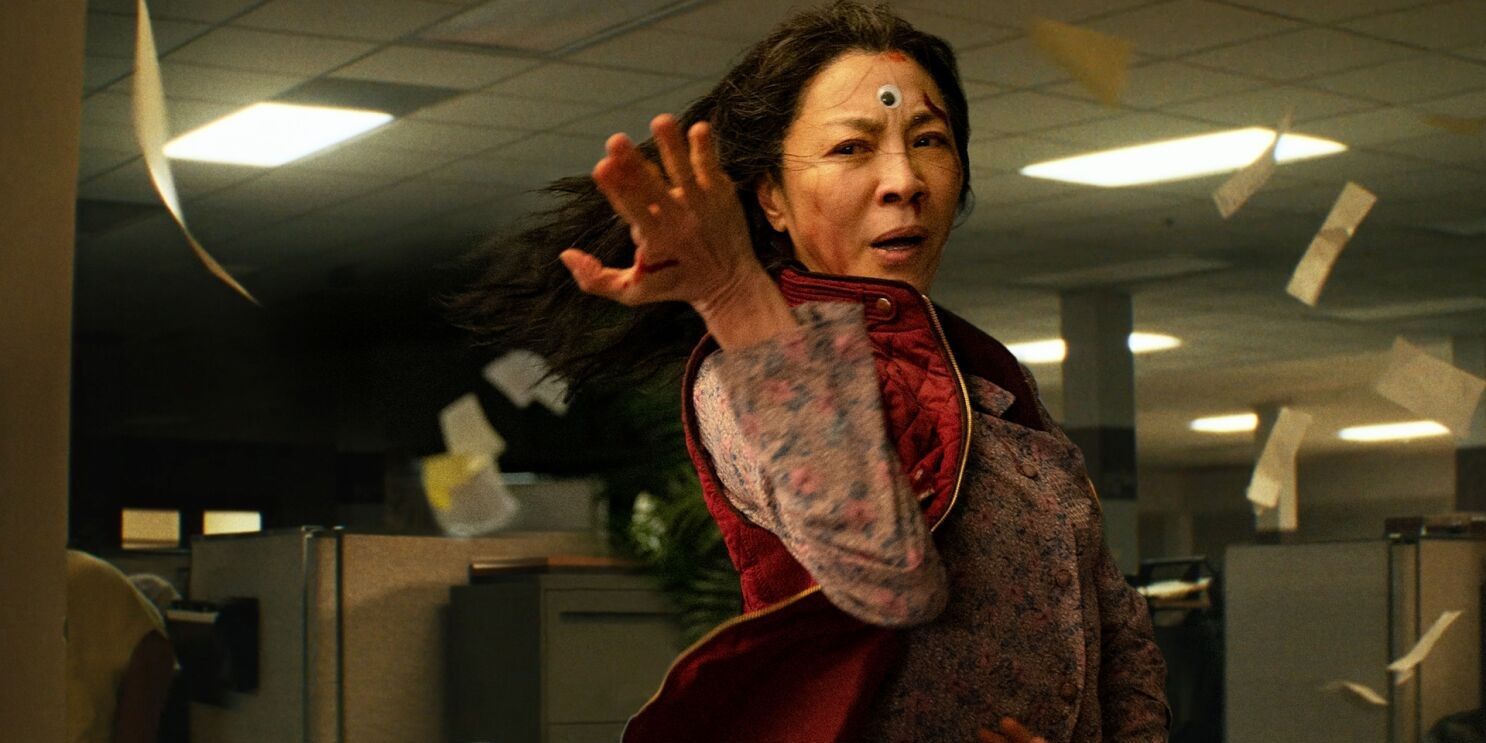 Yeoh's comments seem to confirm that there are no plans for an Everything Everywhere All at Once sequel, which is consistent with the previous remarks from the directors. Directing duo Daniel Kwan and Daniel Scheinert, collectively known as the Daniels, shut down rumors in July 2022 that a sequel revolving around social media was in the works, making it clear that they had no plans to extend the franchise while making Everything Everywhere All at Once and that the notion seemed "comically far-fetched." Thus, it seems unlikely that viewers will see a continuation of Evelyn and Joy's story anytime soon, despite the high demand for a sequel.
Will An EEAAO Spinoff Happen?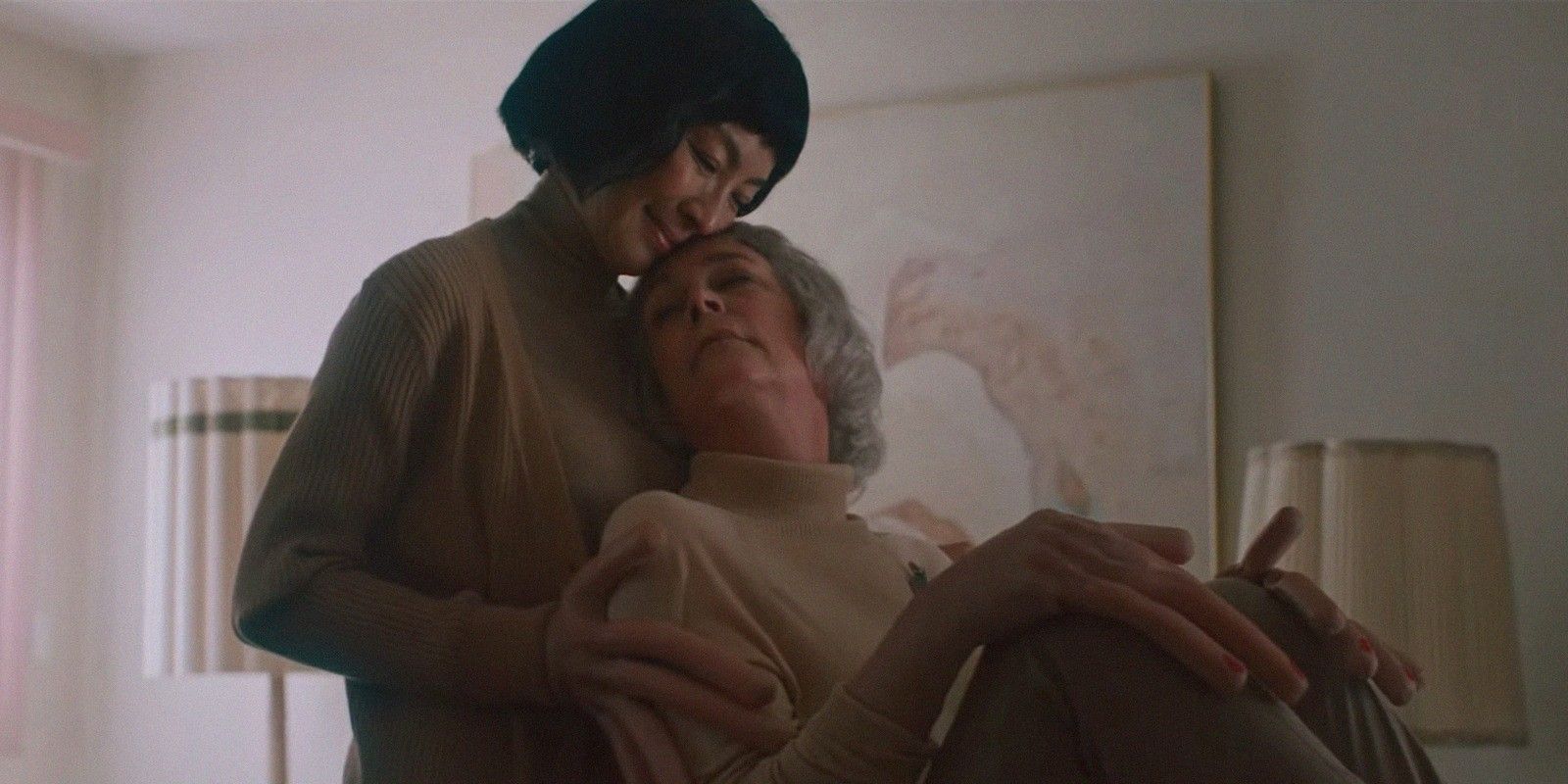 If the directors want to revisit the creative universe introduced in Everything Everywhere All at Once without touching the main Evelyn's story, a spinoff could be a compelling option to do so. Given the many worlds visited in the multiverse-traversing film, it would be easy to choose an intriguing premise for a new movie, which could center on a rock star Evelyn, as Yeoh proposes, or return to the popular hot dog finger universe, or even the kung fu universe. There are also likely many other universes not shown in the film due to the Daniels' unused footage that could be brought to life for a potential spinoff movie or series.
Despite its critical acclaim and popularity with audiences, it's possible that Everything Everywhere All at Once will not return for either a spinoff or a sequel. Based on the comments from the Daniels and Yeoh, the well-received film told the story that the creators set out to tell and may be left at that despite how beloved the characters or universes introduced in the film have become. Of course, there is rich potential for a spinoff if the creators of Everything Everywhere All at Once do decide to go that route, though no plans have been announced to that end.
More: How Jackie Chan Would've Changed Everything Everywhere All At Once
Source: Variety/Twitter

#Michelle #Yeoh #Reveals #EEAAO #Spinoff #Shed