In Joseph Kosinski's Top Gun: Maverick, Pete "Maverick" Mitchell himself already secretly revealed what Tom Cruise's Top Gun 3 future would be like.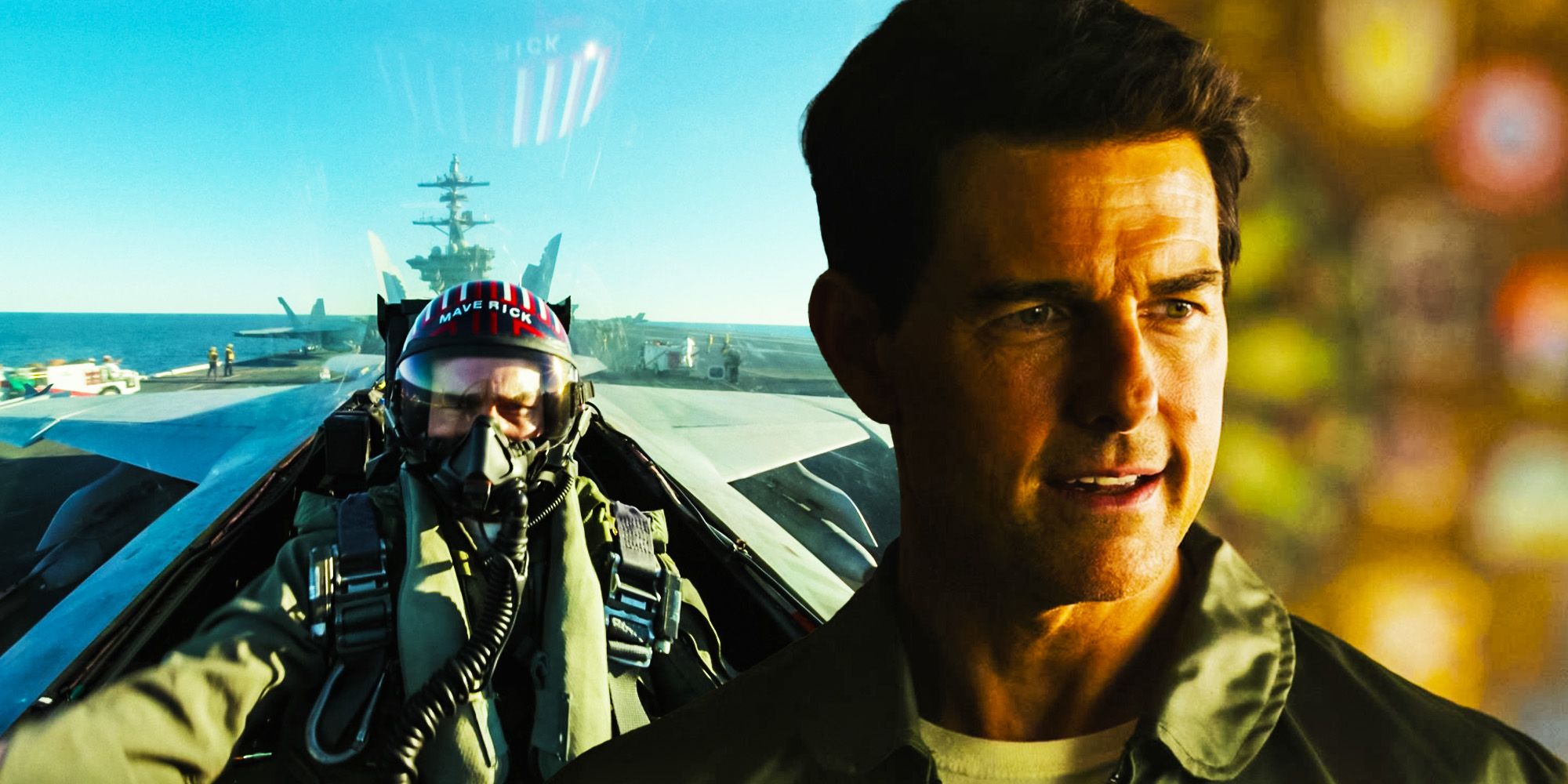 Top Gun: Maverick may have already revealed Tom Cruise's Pete "Maverick" Mitchell's Top Gun 3 future. The sequel to Tony Scott's cult classic, Top Gun gave Cruise the opportunity to revisit one of (if not his most) iconic roles ever as daredevil pilot Pete "Maverick" Mitchell. Despite decades of wait for the film, Top Gun: Maverick proved to be worth the wait, as it has become a massive critical and commercial hit for Paramount, increasing the chances of Top Gun 3 happening. While Paramount has yet to officially greenlight the threequel, Top Gun: Maverick has already offered clues as to what is next for Cruise's daredevil pilot in the renewed franchise.
At the end of Top Gun: Maverick, Mitchell finds himself in a much better position in both his professional and personal life. He has rekindled his romance with Penny Benjamin and restored his reputation in the Navy. Suffice it to say, its ending could very well double as the end of the film series. That being said, between the success of Top Gun: Maverick and many of its cast eager to return, it's likely the film series will continue, presumably with Cruise's Maverick still at the center of the story.
Related: Top Gun: Maverick's Hidden Easter Egg Proves Its Best Legacy Sequel Trick
Maverick Himself Reveals That He Will Always Be A Fighter Pilot
Unlike its predecessor, Joseph Kosinski's sequel zeroes in on Maverick's character, particularly his struggles since the original Top Gun film. Despite being a great asset to the Navy, his general attitude towards authority earned him a bad reputation. To make it worse, he also didn't have any interest in moving up the ranks despite being in the service for decades. Even as he successfully carried out the dangerous final mission in Top Gun: Maverick, Mitchell will still be unable to continue his stint in the Navy. During his emotional conversation with Tom "Iceman" Kazinsky, Mitchell reiterated that the only thing he knows to do is be a fighter pilot.
This means that there's no possible path forward for Maverick in Top Gun 3 but to be a fighter pilot. While there is no doubt that he can still lead and successfully accomplish missions as one, his age could be a deterrent in the organization continuously keeping him as one of their lead aviators. Maverick also made it clear to Iceman that he is no teacher, so he's reluctant, if not totally opposed to taking on the job as a full-time trainer at TOPGUN. So unless the Navy decides to keep him in their active roster of fighter pilots, the only other future for Maverick is to retire.
What Maverick's Role May Be In Top Gun 3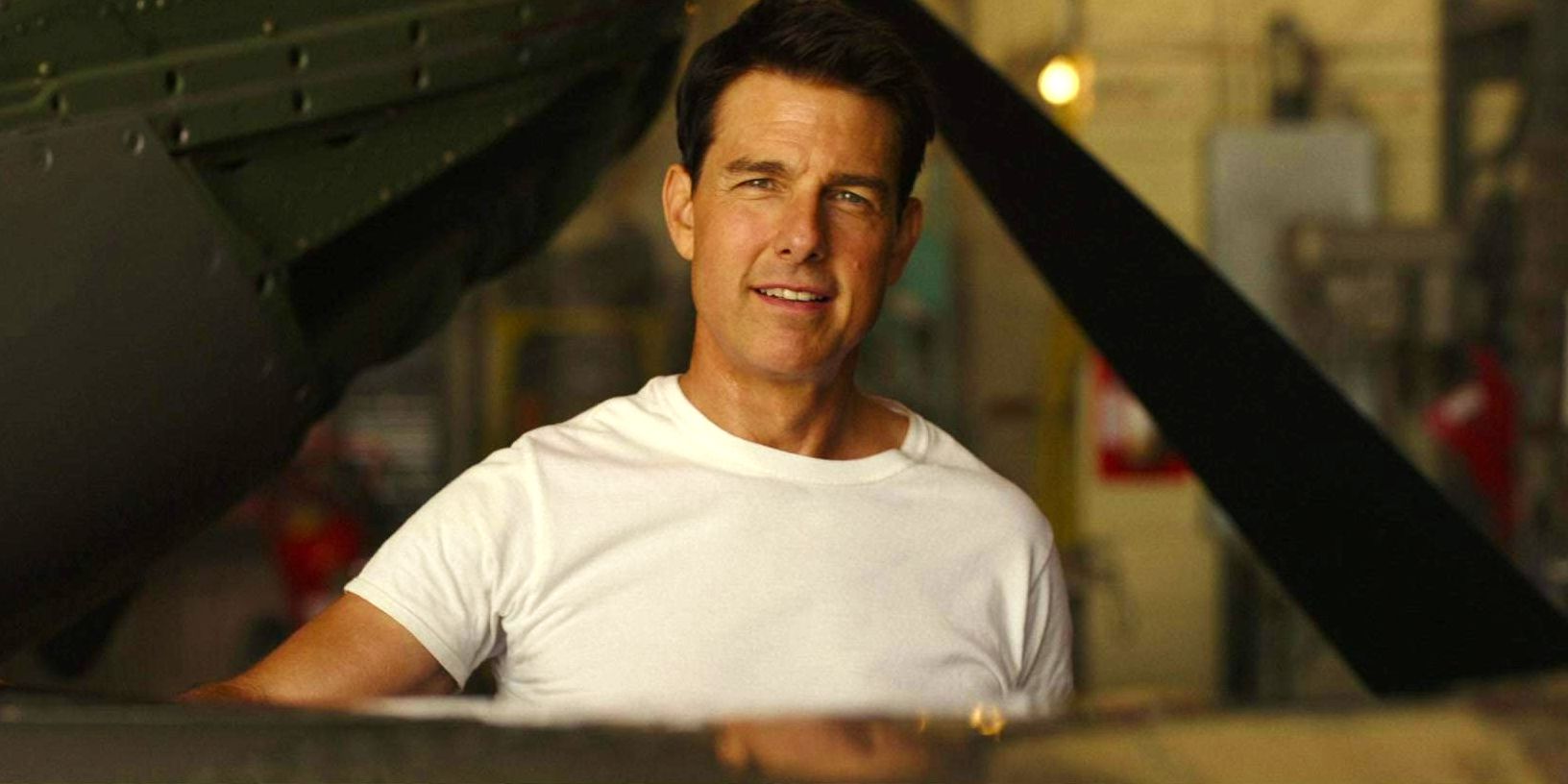 It's difficult to say what to expect from Top Gun 3 at this point considering Top Gun: Maverick's definitive ending. That being said, it will likely be a transitional film, with his contemporaries stepping up to be the lead characters of the movie, setting up the burgeoning Top Gun franchise's future. Maverick can take a step back and perhaps enjoy his newfound life with Penny. He could also be an unofficial advisor to his old TOPGUN trainees, considering the personal relationship that he cultivated with them. That's until another sensitive mission comes along and Maverick needs to fly again, possibly for the last time.
More: How Much Of Top Gun 2 Is Real & How Much Is CGI
#Maverick #Secretly #Revealed #Tom #Cruises #Top #Gun #Future