Leslie Jones, who plays Spanish Jackie on Our Flag Means Death, seemingly reveals a major season 2 fight between Jackie and Blackbeard.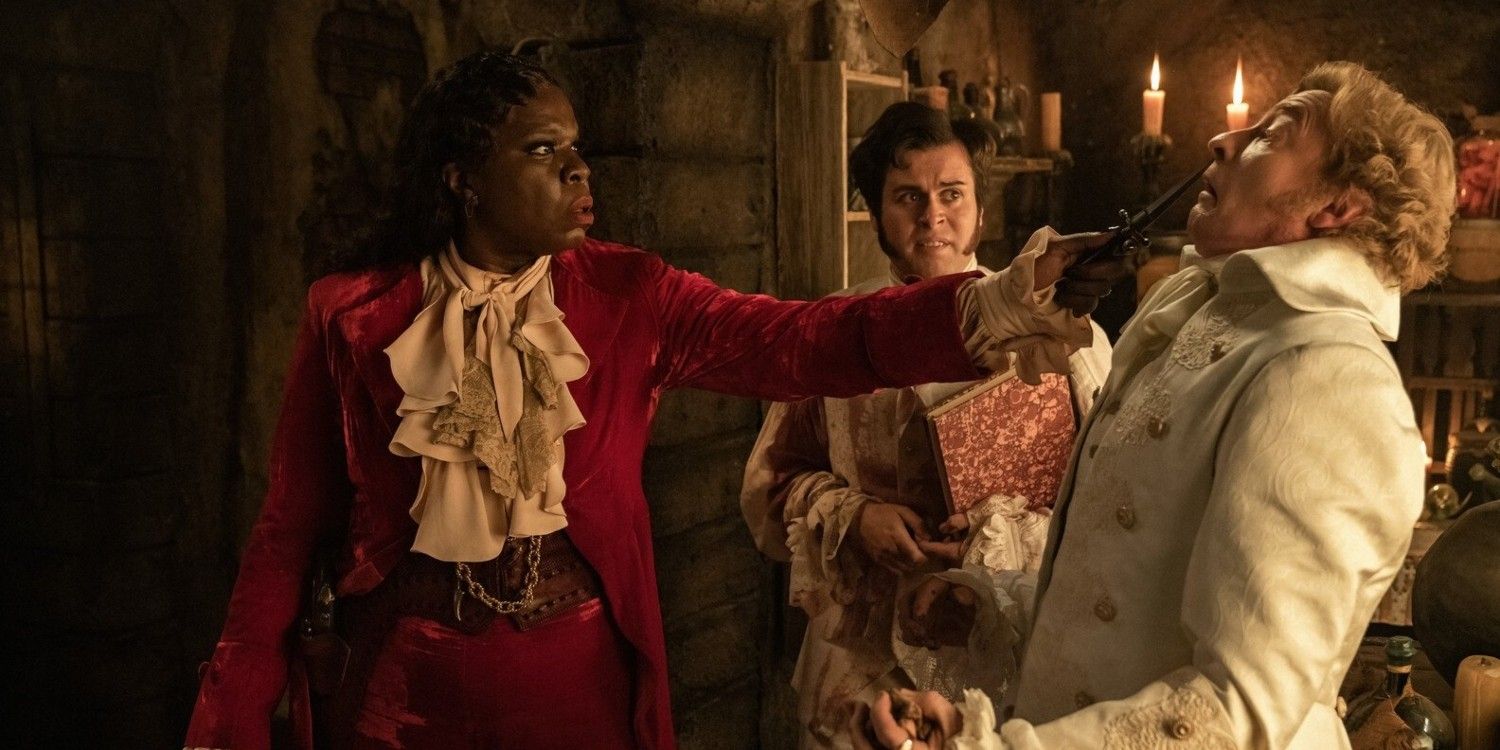 Leslie Jones, who stars as Spanish Jackie in Our Flag Means Death, seemingly reveals a major season 2 moment. Our Flag Means Death is a romantic period comedy series that first premiered on HBO Max in March 2022 and was renewed for season 2 later that June. The show follows aristocrat-turned-pirate Stede Bonnet (Rhys Darby) and his less-than-fearsome pirate crew as they try to make a name for themselves in the Golden Age of Piracy. Season 1 received generally positive reviews from audiences with the series being acclaimed for its LGBTQ+ representation, as Our Flag Means Death prominently features three queer relationships, including the love story of Bonnet and Blackbeard (Taika Waititi).
In an interview with The View, Jones appears to reveal an upcoming Our Flag Means Death season 2 moment.
Jones begins by talking about her love for her character, Spanish Jackie, saying that she is "just so awesome." Jones goes on to talk about Jackie's story, where she says that "she's a badass, she's got her own bar, she fights, she fights with Blackbeard."
Related: Our Flag Means Death: Was Spanish Jackie A Real Person?
How Spanish Jackie Could Return in Season 2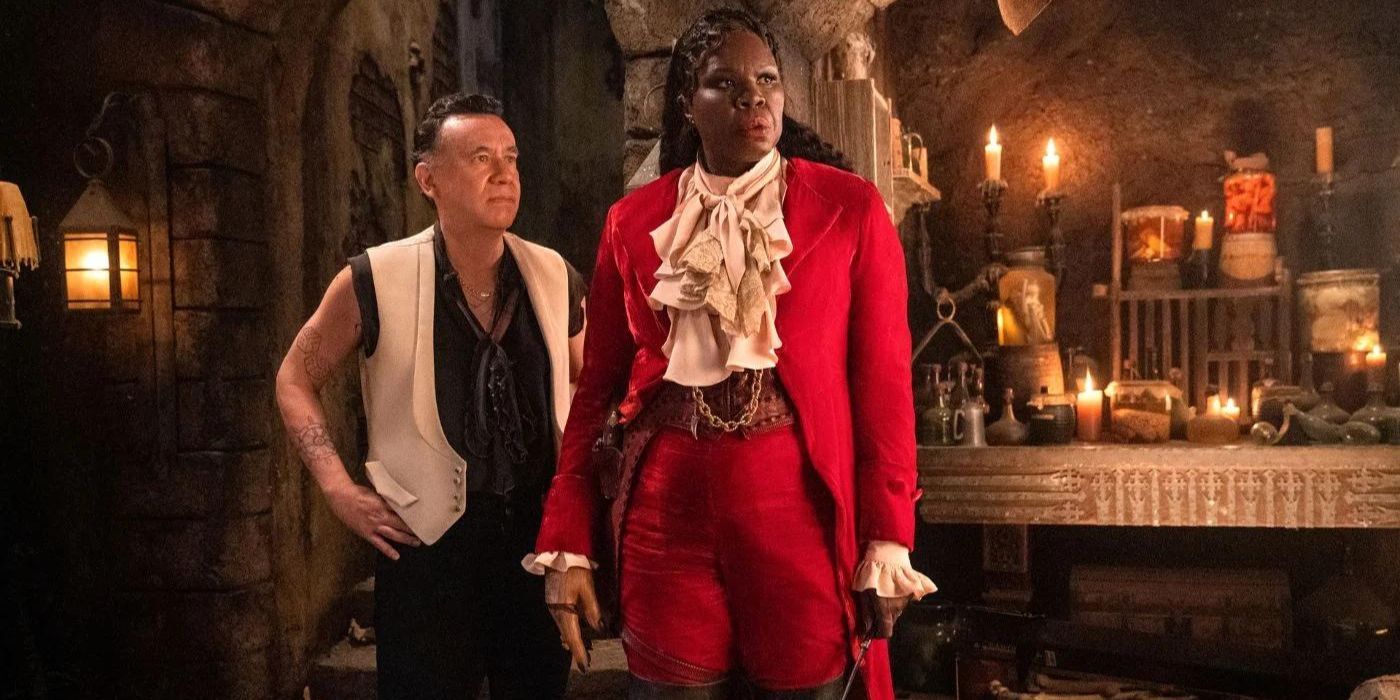 While Jones' mention of Jackie fighting with Blackbeard seems to be a throwaway comment, simply speaking to Jackie's prowess as a strong character, fans of Our Flag Means Death were quick to catch that Jackie and Blackbeard never even met in season 1. This has led to speculation that the two characters may fight in Our Flag Means Death season 2, and Jones might have accidentally revealed the moment. However, viewers are divided on whether Jones' comment means that Jackie and Blackbeard will be fighting side-by-side, or against one another.
With Our Flag Means Death season 1 having ended on a massive cliffhanger that saw Blackbeard reverting to his fierce and cruel ways after Bonnet broke his heart, there are many questions left to be answered by season 2, including what Spanish Jackie's role will be. Our Flag Means Death season 1 saw Jackie making tenuous amends with Jim for the death of her husband, signaling that she could potentially be an ally to the crew of the Revenge. However, Jones teasing a fight with Blackbeard could also hint at her becoming a major antagonist in Our Flag Means Death season 2, as she has already allied with Izzy and the Navy to hunt Bonnet down. Perhaps Jackie and Blackbeard will fight over Stede himself.
Though the plot of season 2 remains largely unknown, filming wrapped in mid-December, and the newest season is expected to potentially debut sometime in mid-2023. Creator David Jenkins also teased heartbreak in Stede and Blackbeard's relationship, posting a season 2 teaser photo on Twitter with the caption "wrecking your ship in 2023." Though little has been confirmed about Our Flag Means Death season 2, cast and crew have teased that the newest season will be fraught with tension and drama.
Next: 2 Real Pirates Can Perfect Our Flag Means Death's LGBTQ+ Rep
Source: The View
#Major #Flag #Means #Death #Season #Moment #Seemingly #Revealed #Star