Intel has announced the world's first desktop processor with a 6GHz stock frequency, and it's available for purchase from today for $699.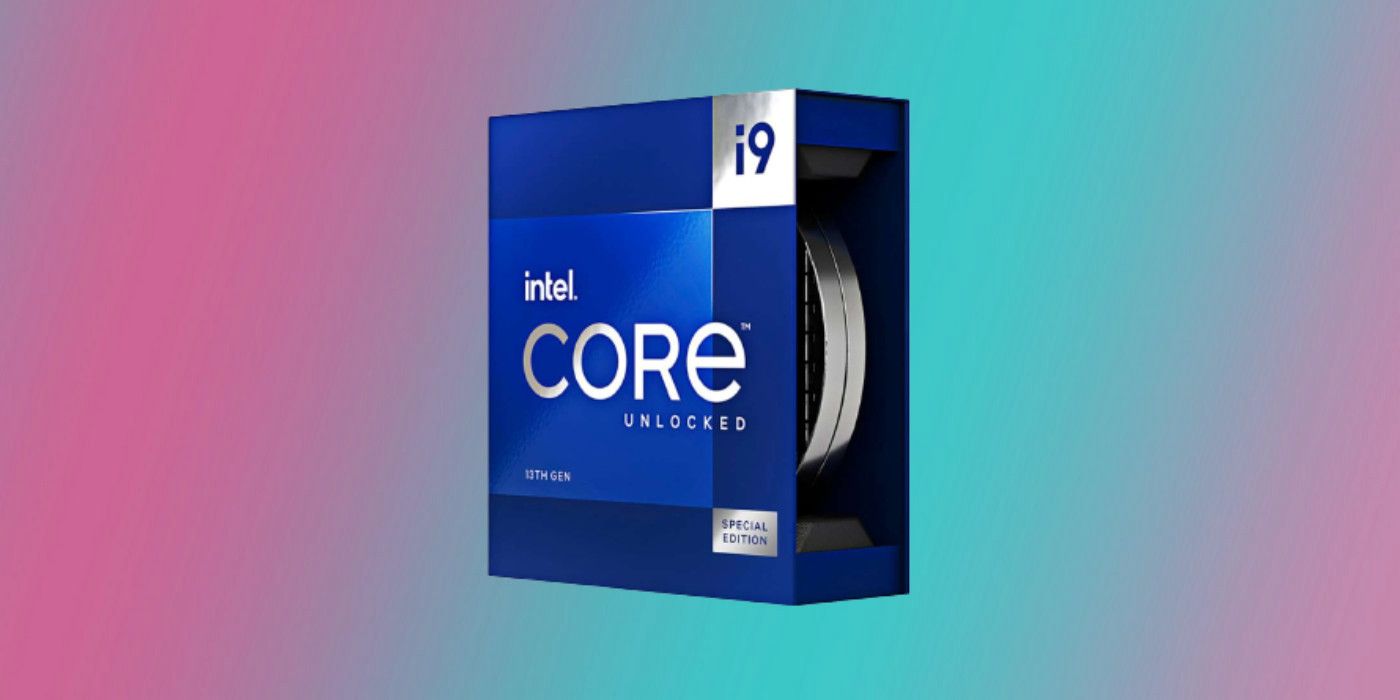 Intel has launched the Core i9-13900KS — the world's first CPU to hit 6GHz without overclocking. The launch comes four months after the company confirmed that its Raptor Lake lineup will include the world's first 6GHz CPU. While the latest processor comes with a record-high stock frequency, the company has also been setting world overclocking records with other Raptor Lake chips. Just last month, a team of extreme overclockers managed to run an Intel Core i9-13900K CPU at a jaw-dropping 9008.82MHz, thereby breaking the CPU frequency world record.
As explained by Intel, the 13900KS uses the company's Thermal Velocity Boost technology to hit 6Ghz, and is the first CPU to hit that speed out of the box. It comes with a couple of notable changes over the standard 13900K to hit the super-high clock speed, and primary among them is a higher TDP. While the standard Core i9-13900K has a base power rating of 125W, the 13900KS bumps that up to 150W. At max turbo power, it will draw more than 250W, but it also has a new Extreme Power Delivery Profile that could let it draw up to 320W.
Related: Intel's 13th-Gen Core Non-K CPUs Are Super Fast, But There's A Catch
World's First 6GHz CPU
Another change in the 13900KS is a higher 3.2GHz base frequency for the performance cores, as opposed to the 3GHz on the 13900K. Other than the base power and max clock speeds, the 13900K and the 13900KS are similar for the most part. Both come with 24-cores, including 8 Performance Cores and 16 Efficient Cores. They have 32 threads, 36MB of Intel Smart Cache, and 20 PCIe lanes, including 16x PCIe 5 and 4x PCIe 4. They support up to DDR5 5600 and DDR4 3200 RAM, and are compatible with Z790 and Z690 motherboards.
It is unclear whether the 6GHz clock speed can be achieved on all cores, either at stock or with overclocking, but Intel recently demonstrated this chip hitting 6 GHz on two cores with what the company said was an off-the-shelf Corsair water cooler. Like the 13900K, the 13900KS also comes with an unlocked multiplier to aid overclocking, meaning gamers and DIY enthusiasts should be able to extract even more performance out of it if they want to. Given that this is premium-binned silicon, it won't be a major surprise if skilled OC'ers can get it up to much higher levels with custom cooling solutions.
The Intel Core i9-13900KS is priced at $699 and is available for purchase from today. It is in a league of its own, but AMD is also offering high-end gaming chips that are expected to offer great value for people who don't care about the bragging rights of owning the world's fastest CPU. The company recently announced its Ryzen 7000X3D V-cache CPUs that will be available for purchase from next month. AMD is yet to announce their pricing, but it will be interesting to see how those chips will compare in terms of price and performance against Intel's Raptor Lake lineup.
More: Intel's Unison App Works On Non-Intel Windows PCs
Source: Intel
#Intel #Announces #Worlds #CPU #6GHz #Stock #Frequency