An extremely talented cosplayer and makeup artist has brought Heath Ledger's Joker from The Dark Knight to life, featuring some incredible prosthetics work for the villain's iconic scars. Appearing in Christopher Nolan's second film in The Dark Knight trilogy, Heath Ledger's transformation into Batman's arch-nemesis is widely considered one of the most outstanding villain performances ever. Case in point, Ledger's version of the Clown Prince of Crime is still being recreated today despite the movie having been released 15 years ago back in 2008.
In a video posted to Instagram by Jose Davalos, the talented makeup artist features his cosplay as the Joker, complete with green hair, white face paint, and blood red lipstick covering the Joker's vicious scars on either side of his mouth. Showcasing his process for the makeup, it's revealed that Davalos created facial prosthetics to make the scars as accurate as possible. You can check out the video below:
While Ledger's Joker consistently changes the story as to how he got his scars in The Dark Knight, it's evident that Davalos put a lot of work into replicating his own for this incredibly accurate cosplay.
Related: The Batman's Joker Sequel Tease Couldn't Match Nolan's Dark Knight Setup
Heath Ledger Is Still One Of DC's Best Jokers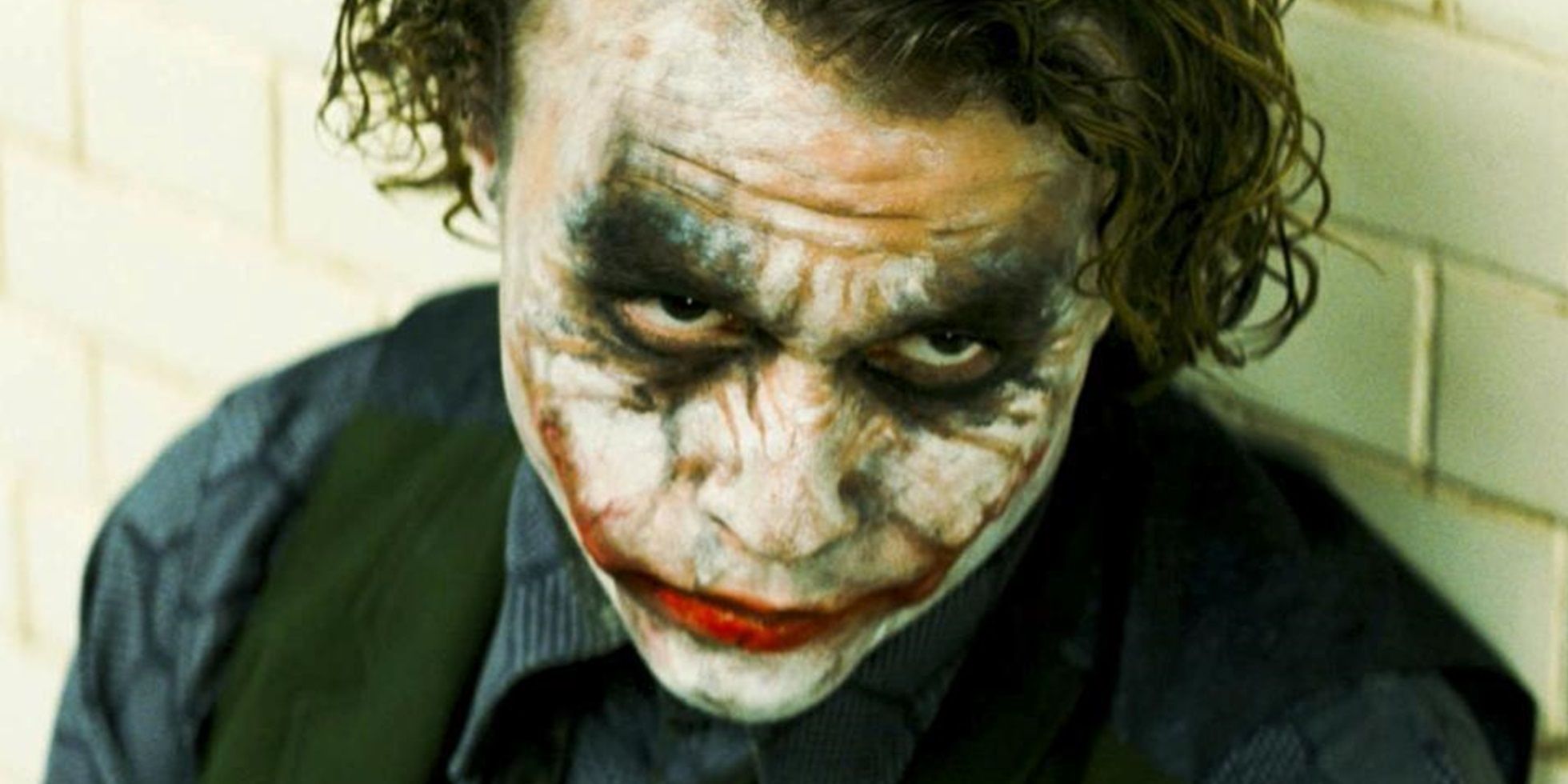 Although there have been actors who played the Joker before Ledger and those who brought him to life after The Dark Knight, Ledger's Joker is still considered one of the best depictions of the Clown Prince and his mental process. The Dark Knight's Joker exists as an agent of pure chaos with no true motivations beyond anarchy. Wanting to disrupt the established order in Gotham, Joker saw himself as the perfect counter to Batman and his crusade against crime and corruption.
Joaquin Phoenix's Arthur Fleck debuted a very different and compelling Clown Prince in 2019's Joker from director Todd Phillips. Likewise, Barry Keoghan was set up in 2022's The Batman to be an equally dynamic Joker in future installments of Matt Reeves' ongoing trilogy. However, it's quite a tall order to try and surpass Ledger's Joker who is widely considered to be one of the most definitive live-action Batman villains.
At any rate, Davalos has done an incredible job with the make-up and prosthetics for his new Joker cosplay. It not only serves as a great reminder of just how terrifying The Dark Knight's key villain truly is but also the legacy the late Heath Ledger left behind. At the very least, cosplays of The Dark Knight's Joker will likely be featured on social media for years to come still.
More: The Dark Knight's Joker Pencil Kill Is A Batman 1989 Homage
Source: Instagram/Jose Davalos

#Incredible #Dark #Knight #Cosplay #Nails #Heath #Ledgers #Joker #Scars