The Office has a core cast that leads the main storylines, but the show introduced other characters, including Idris Elba's guest role in season 5.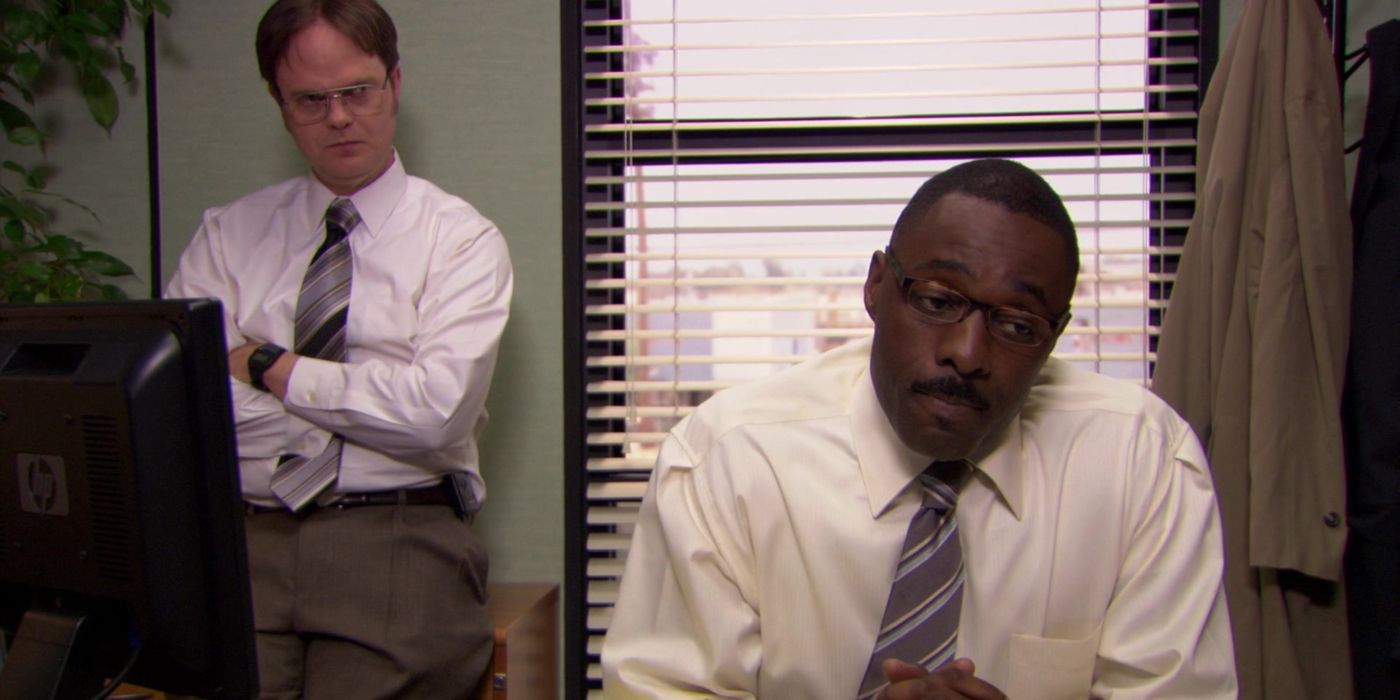 Adding to the main cast of The Office, Idris Elba took up a role in season 5 as a guest star. The sitcom revolves around the employees of Dunder Mifflin paper company as the intricate narratives of their daily work and personal lives are filmed in a documentary style. There are many core characters who lead the show's storylines, including Pam (Jenna Fisher), Jim (John Krasinski), and Michael (Steve Carell), but there were also numerous occasions where celebrities would step into guest roles. From Dakota Johnson to Jim Carrey, plenty of familiar faces made cameo appearances at different points of the long-running sitcom.
Idris Elba was one of the biggest stars on the show and had a memorable part that was integral to the plot line. As Dunder Mifflin was portrayed as a real-life business, characters would come and go, either losing or leaving their various jobs. Many guest stars interviewed for Michael's job, and as The Office grew in popularity, more celebrities performed on the program. Elba was an exciting addition to the large cast. While his stint was for a short period on the show, his character added another dynamic among the workers at the paper company.
RELATED: 8 Times Michael Scott Proved He Was Actually A Good Boss
Idris Elba Played Charles Miner In Season 5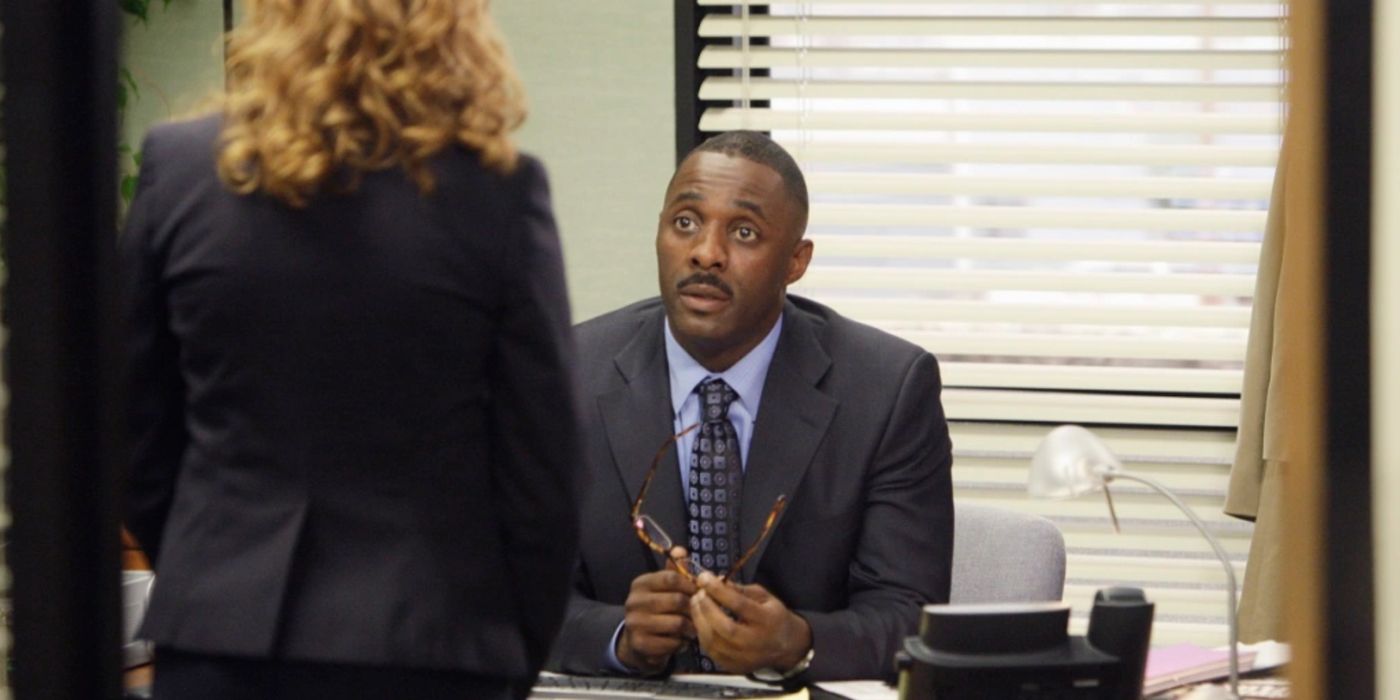 Playing Charles Miner in Season 5 of The Office, Idris Elba appeared in the role for six episodes. The character came in after the position of Vice President of the Northeast Region was left vacant by an unprofessional and immature Ryan Howard (B.J. Novak). An annoyance to Michael, Charles took his job very seriously, clashing with his relaxed and jovial approach. The constant differences between the two personalities resulted in Michael quitting his job and starting up the Michael Scott Paper Company. Charles's presence was felt throughout the workplace, even with Jim being disliked by the new member of the team.
Charles's fate after season 5 of The Office was revealed, as he, along with other corporate members had lost their jobs. However, Charles's superiority came to a halt before this, when Michael's company stole clients from Dunder Mifflin, impacting their work. Though the Michael Scott Paper Company was shutting down, Michael still managed to cause a big enough issue that reflected badly on Charles. His departure from the Scranton branch was pleasing for a few workers, including Michael, who could return to his old ways. Season 6 then explained how Charles lost his job, due to the company being bought out.
Idris Elba Enjoyed His Experience On The Office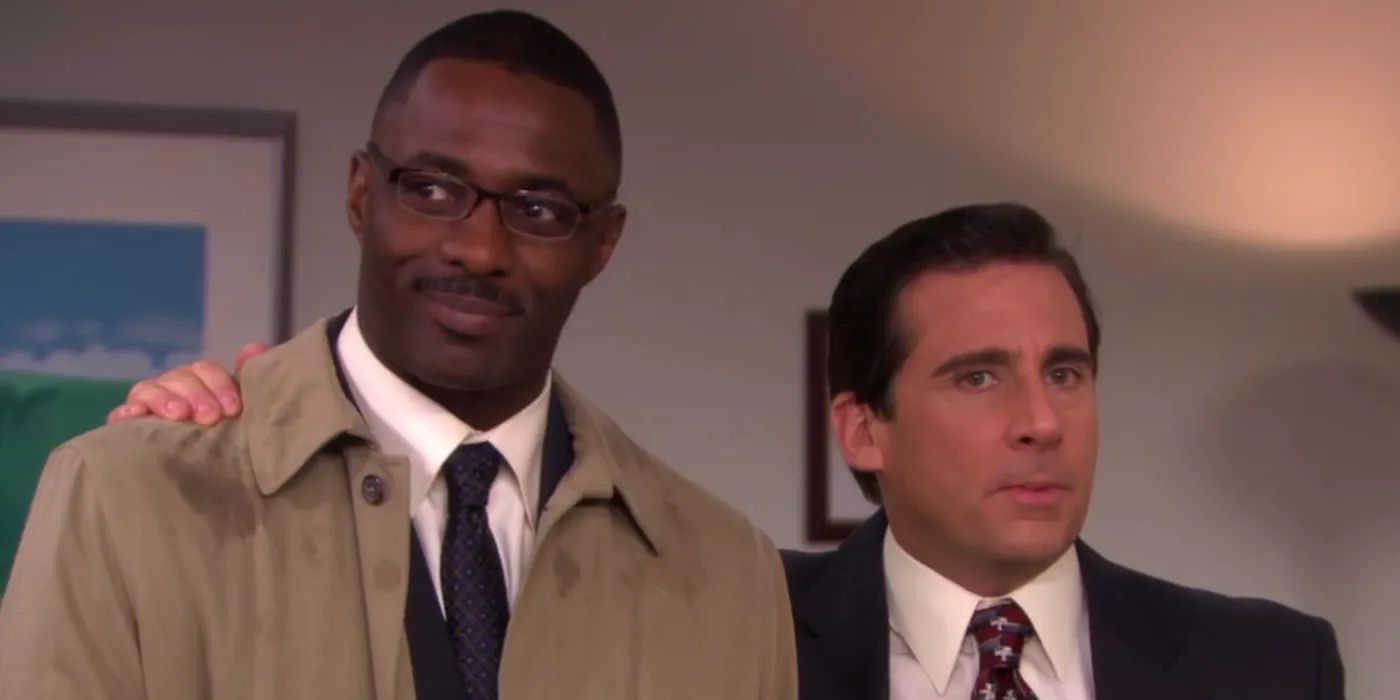 Idris Elba has explained how his experience on The Office was very enjoyable. While working on the show, he stated, "It's a lot of fun. I'm having a phenomenal time working on it" (via NPR). Unlike Ricky Gervais's cameo role as David Brent, Elba didn't use his own British accent for his character. Initially, he was allowed to, but the creators later decided it would be best for Charles to have an American accent, which was a disappointment to Elba, who was looking forward to "working in my own accent." Nonetheless, it didn't taint his time working on the show.
Elba's work on The Office was an asset to the storyline and became an important part of the program. The writers didn't unnecessarily shoehorn the character in, and it made sense to coincide with Michael choosing to set up his own paper company. The core characters at Dunder Mifflin were, of course, an essential element to the show, but smaller characters such as Elba's stern Charles Miner or Amy Adams's guest role on The Office, enabled a new person to shake up the status quo and throw things off balance for the employees, giving audiences gripping plot lines to watch.
MORE: Why Cathy Disappeared After Season 8 Of The Office, Explained
#Idris #Elbas #Role #Office #Explained