Mayor of Kingstown returns for season 2 tomorrow, and Jeremy Renner will have his work cut out for him as self-appointed inmate mediator Mike McLusky. A story over a decade in the making, Mayor of Kingstown is the product of actor Hugh Dillon's hometown stories and Yellowstone creator Taylor Sheridan's infinite fountain of creativity. Together, the duo teamed up with Renner to portray a town (much like Dillon's own) whose main business is that of incarceration.
In the first season of Paramount+'s hit series, audiences were introduced to the three McLusky brothers and the way their lives intersected with inmates, guards, and law enforcement outside the prison. Renner's character Mike had to step up after the gruesome murder of his brother Mitch (played by none other than Kyle Chandler), and season 1 saw more twists thrown his way than any one man should have to bear. Meanwhile, the McLusky matriarch Miriam (Dianne West) keeps trying to fight against the prison and legal systems that unfairly target victims on the basis of class and race even as her sons get ever more entrenched in the cycle of violence she aims to stop.
Related: Which Mayor Of Kingstown Character Are You, Based On Your Zodiac Sign?
Screen Rant spoke to Dillon about his onscreen role as Ian, a close friend of the McLusky brother and an ethically adrift narcotics officer on the force. As he spoke about Mayor of Kingstown season 2, he shared insights about his offscreen collaborations with co-creator Taylor Sheridan and star Jeremy Renner, and teased what to expect from the strong women of the series as they step into their own limelight.
Hugh Dillon Talks Mayor of Kingstown Season 2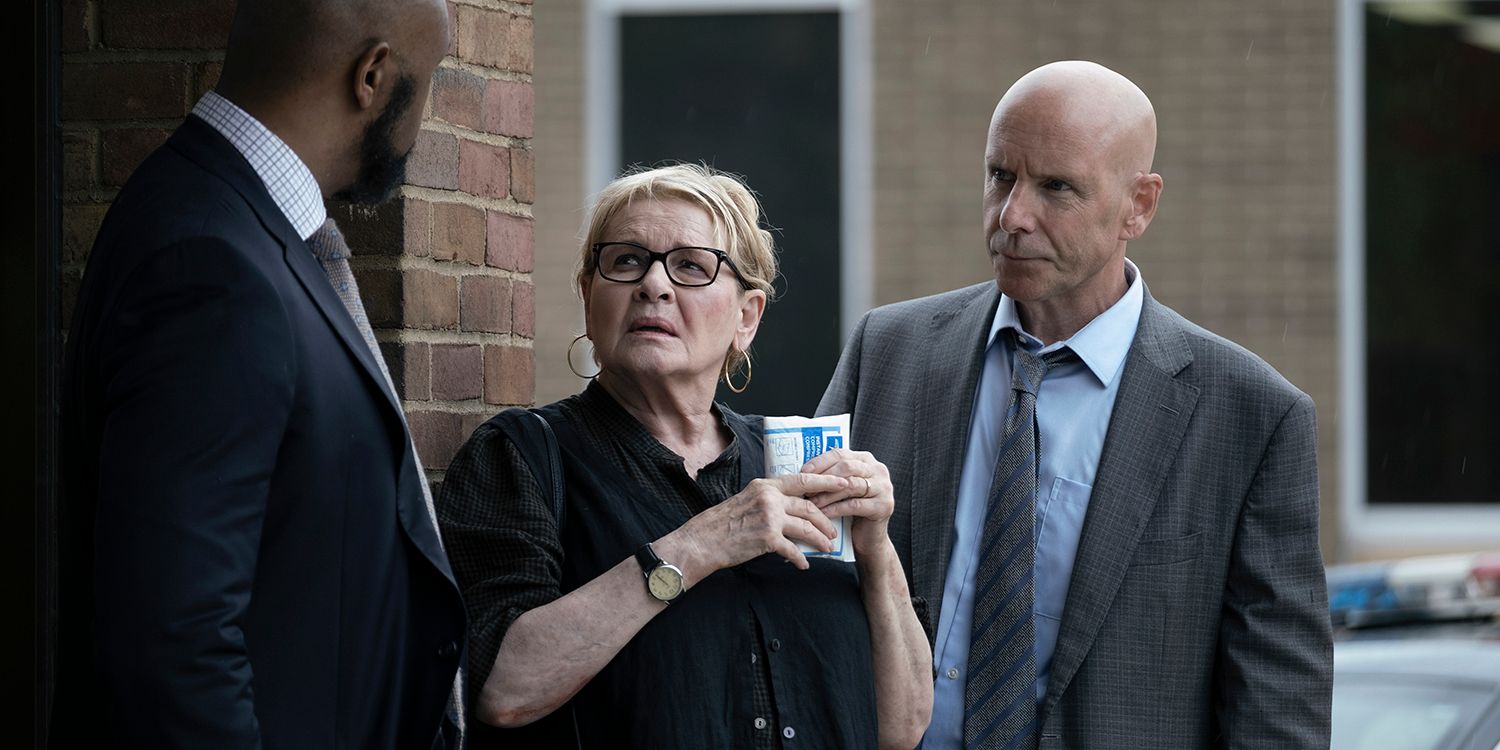 Screen Rant: Kyle and Ian go through a pretty traumatic time at the riot last season, and this season opens showcasing some of those PTSD effects. Will the emotional ramifications of the riot be an overarching theme all season?
Hugh Dillon: I think yes. Not to shine too big of a light on it, but these characters are all more or less desensitized. That's what we're staring into, and Taylor's a master at squeezing the humanity out of every scene to find the truth. The thing is, he was my acting coach for years. He's always had that uncompromising sense of storytelling and ability to find the truth.
How has that collaboration with Taylor grown over these two seasons of Mayor of Kingstown? You're in front of the camera, but also part of the development of the story alongside him.
Hugh Dillon: He's always been my teacher; he was my coach before he was the Taylor Sheridan of the Taylorverse, and this was the first show he ever wrote. I went over to his house with a printer and said, "You can find the character and find the motivation. You can build the world and all of it. You can write this." I'm from a town that had nine penitentiaries, and I'm a songwriter, so I would write these little haikus and songs. And he coached me, as I did a show called Flashpoint, on 75 episodes. We go back way.

He would ask questions like, "What do you really want to do?" And I said, "I want to write. I want to make my own shows." And as we were talking about [my town], we would get into it and talk forever about what that would look like. We've mapped out an unending world for these characters. The struggle, I guess, was getting season 1 up and running. By that time, he'd done Sicario, and then we did Wind River. It was like, "Come and meet Jeremy, and we'll shoot this." "Come and meet Costner, and we'll shoot Yellowstone." And then it was, "You're gonna need to understand how to produce, how to look at different departments, and how to make this rock because I am busy on these other shows."

Once we cast the show, it kind of evolves on its own, and it just becomes, "Where do we want it to go? What do we want to say? What do we want these folks to do?" The second season really takes care of itself. Taylor just maps out what he wants to do and where he wants to go, and we make sure it happens.
Among the cast, Aidan Gillen is particularly good at being creepy as Milo. How the stakes are heightened, given that we know he disappeared at the end of last season. We are on high alert, and soon Mike is on high alert. What can you say about how that situation plays out?
Hugh Dillon: Again, Taylor is great at building teams. As a singer in a band, I learned early you that need a great band behind you, and Taylor knew that. Once he wrote the scripts, and they were masterful, he knew it was about the casting. My first choices were Dianne Wiest and Jeremy, and then he said, "Aidan's great." It didn't even occur to me, but once you see Aiden in the frame, you can't see anybody else doing it. As an actor and an artist, I know this is another guy who finds the honesty. And that honesty, which you can call creepiness, is uncomfortable. That's what I love; it's so brutally uncomfortable, because that's how people can be each other. That is what makes the show the show.
Absolutely. I love the moral ambiguity that is present in the characters, which is something that must be fascinating for you to negotiate as an actor.
Hugh Dillon: That is what's always fascinated me as a person. Why do we move towards our darker impulses at times? I always find that ethical drift easier to look at onscreen but, in reality, that's something that happens over years. We have collapsed it a little bit for moviemaking, but it's fascinating to see how that person gets from here to there. And what series of bad life choices enabled that? That's in all of us, and we've all done it.

Again, that's how Taylor is able to find the humanity in every single scene. He writes, and he finds the humor and finds the tragedy; he finds the heart and the hope in it. That's what makes this show so hypnotic to watch.
In terms of ethical drift, what can you say about your storyline as Ian this season? What dynamics are you most excited for people to see you engage in?
Hugh Dillon: I will tell you this. One of my favorite conversations this year was about Ian in the first episode of the second season. It's that uncomfortable storytelling, and how it fits in the world. It is brutal, but you can't look away. Watching somebody make these mistakes over and over again, and being kind of okay with it, is so much fun to play.

Originally, I named that character after a friend of mine who had passed away years ago. He had a killer sense of humor, and he was just funny. I love the show for so many reasons, but that especially: you've got to find the humor in it. Ian used to always say, "Go big or stay at home." It was such a stupid, funny thing, and you find yourself taking things from real characters and putting them in. And that's why the show has that authentic feel; we've taken the good and the bad from people we've known, and we've made them real characters.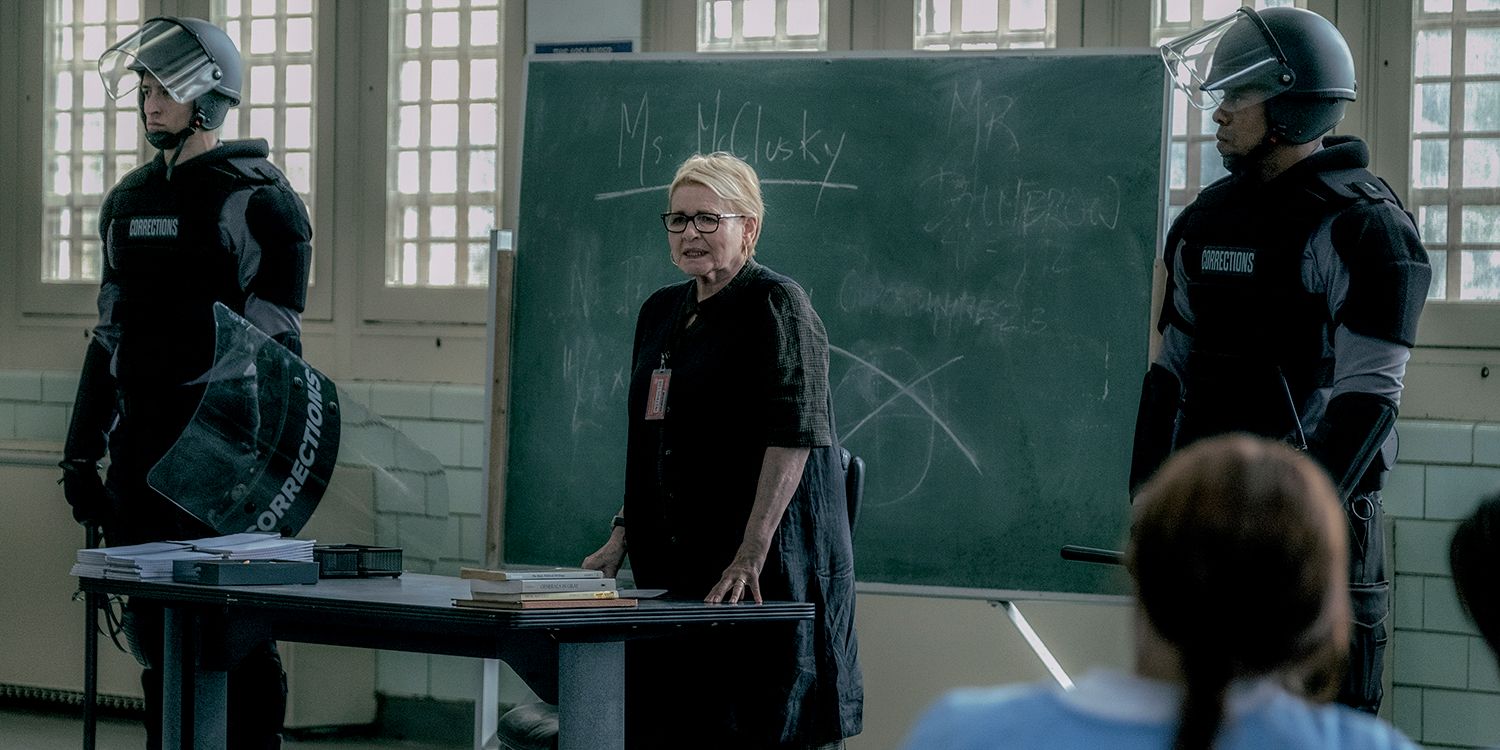 Dianne was your first casting choice, and Miriam is such a beautifully heartbreaking character. Her fight seems so futile in the face of a broken system, and yet it's so necessary. Where does the inspiration for her story come from, and what can we expect for her this season?
Hugh Dillon: It comes from my mom. She was a teacher, and she embodies that spirit. I don't want to get too far into it, but my family had struggles, and we're from that town. My mom is such a good person; she wants the best for people, and to watch them make wrong decisions over and over again is heartbreaking.

What's great is that Dianne gets that, and she is all over it. She's so invested in every part of the show. We want to explore this informal economy of drugs and crime, and what the industrial prison complex is doing to us personally, mentally, and emotionally. Dianne would go out and picket at Rikers Island in New York. She's invested, and her take is both interesting and heartfelt. I have scenes with her, and we are in that world. We are those people. She, just like Taylor and Jeremy and myself, wants to know the truth and shine a light on that aspect of it.
Speaking of Jeremy, we are all hoping he continues to have a speedy recovery. As an executive producer, what is that collaboration like? How much would you say he engages in Mike's character direction or in building the world with you and Taylor?
Hugh Dillon: Jeremy intuitively knows what he wants to do. He's loved by that crew and the cast, and because he has such integrity, his decisions are not knee-jerk. They are all thought out, very much like Taylor's. He's so beautifully honest that he thinks of everything as a way to serve a character. For me as a creator, it's gratifying seeing his commitment and what he brings to it. I'm so intimately close to him as an actor as well, and I see how he cares about the team and the crew.

He's an exceptional performer, and his performance this year is like watching [Robert] De Niro in Raging Bull. You're watching that transformation by the end of the season. And [in terms of] what he does as a producer? He's just an exceptional human being, and he's unstoppable in every regard.
Just to advocate for my ladies, whom I always love seeing onscreen, Iris has a scene early this season with Miriam and Tracy. We didn't get much more than that for the time being, but I got excited. Can we expect more ladies supporting ladies soon?
Hugh Dillon: The thing is, my sisters and mom, and wife are such strong people who have shaped me. That is going to be reflected in the show. The first season was written 10 years ago, we've cast it, and now we are exploring it.

Tracy [Nishi Munshi] is exceptional this year, and so is Iris, played by Emma Laird. The caliber of the performances is exceptional, and I love to see the interaction. I'm seeing it in post, because I'm working on episode 8 in post right now. To see what Emma Laird and Dianne Wiest do in those scenes is fantastic. And to watch Tracy and Miriam interact as the wife and mother of Kyle, this damaged. McCluskey brother, is a masterclass.

I'm an actor, and I just happen to be sitting behind the camera now. I'm watching the world, and it is exceptional. This is what you want to do. This is that uncomfortable storytelling that I've been talking about, and this is why this is the most dangerous show. Because now we are into the emotions and into the psychological interactions.
You mentioned the Taylorverse, and every iteration of Yellowstone is out there killing it. Do you foresee branching out into other eras for Mayor of Kingstown?
Hugh Dillon: Right now, we're just so into season 2 that I can't really be honest about that. I'm still in post, and we're just trying to get to the end of it. But I know Taylor, and I know the rest of the family. The thing is, they can pivot and do anything. They just have to be great ideas.
About Mayor of Kingstown Season 2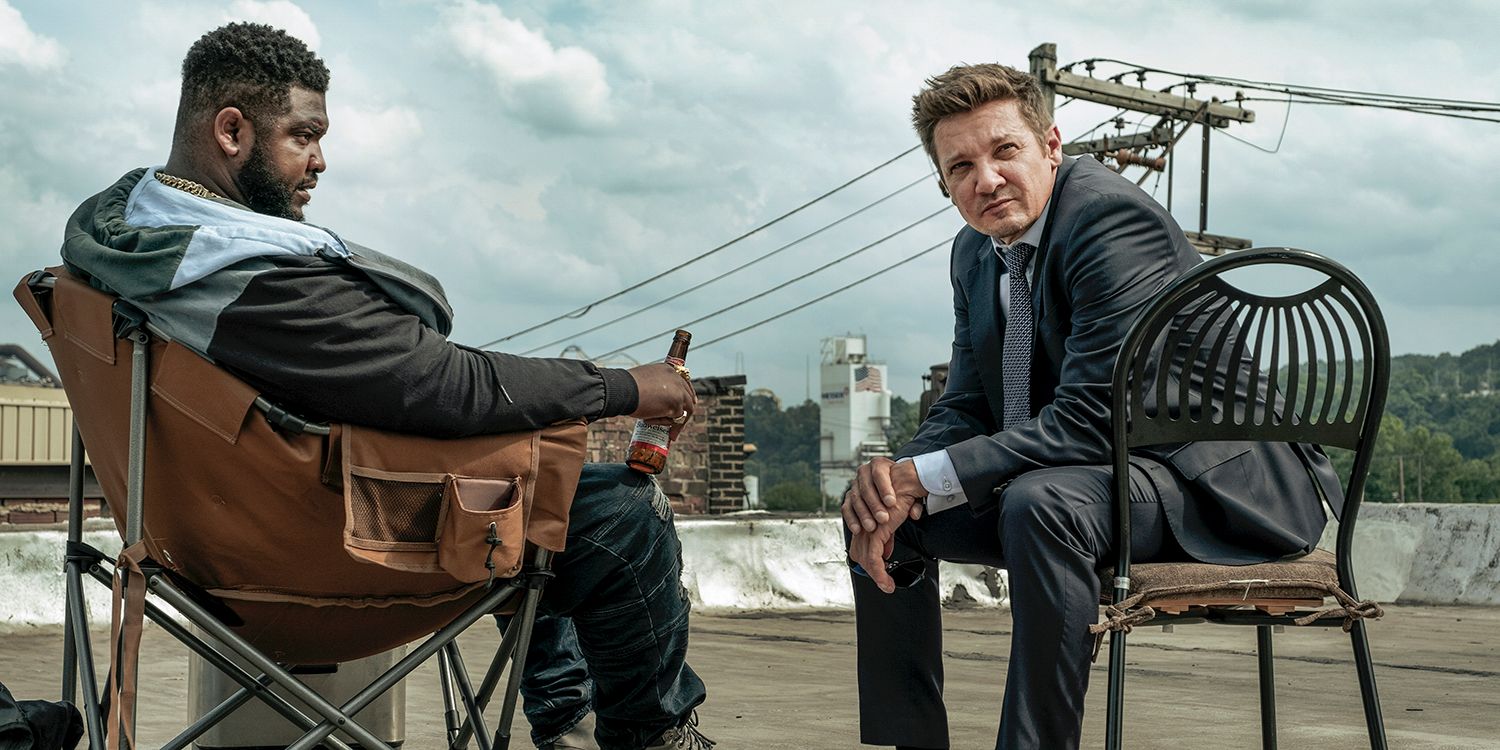 Mayor of Kingstown follows the McLusky family – power brokers in Kingstown, Michigan where the business of incarceration is the only thriving industry. Tackling themes of systemic racism, corruption and inequality, the series provides a stark look at their attempt to bring order and justice to a town that has neither.
Next: 1883 Season 1 Ending Explained & Future Yellowstone Shows Setup
Mayor of Kingstown season 2 premieres January 15, exclusively on Paramount+.
#Hugh #Dillon #Mayor #Kingstown #Season #Uncomfortable #Honesty