The Final Fantasy XIV Euphrosyne Raid pits players against more of the Eorzea Twelve Gods. Winning grants stronger armor and upgrade materials.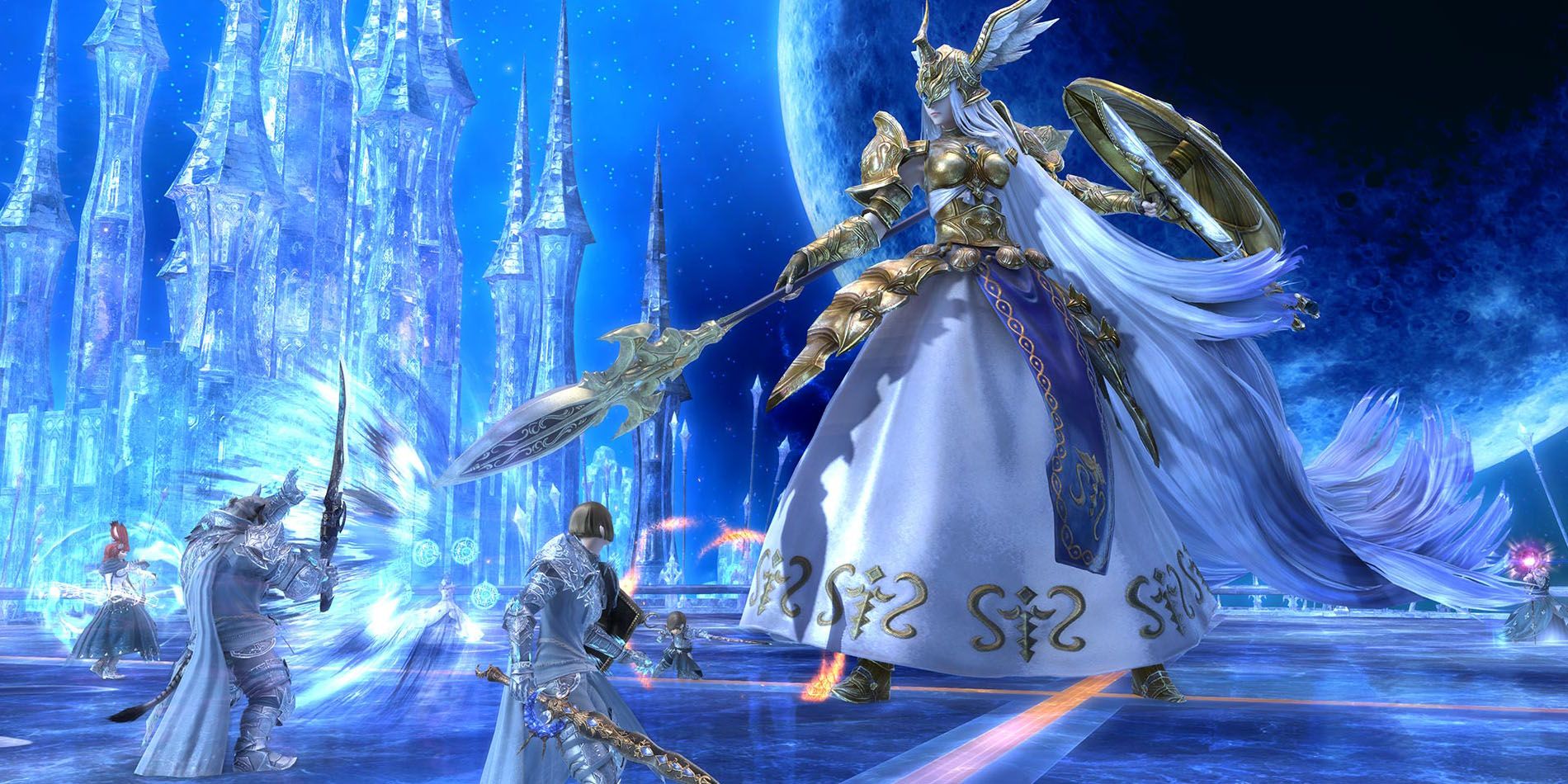 Euphrosyne is the second part of Final Fantasy XIV's Myths of the Realm raid series. Players will take on several more of 'Eorzea's Twelve Gods.' This includes Halone the Fury, the patron of both the Paladin job and the hub city of Ishgard.
Myths of the Realm are 24-man raids making them much easier than eight-person content like Extreme Trials and Savage Raids. However, the rewards are still useful, including Final Fantasy XIV Endwalker's Astronomy Tomestones and Causality Tomestones. These can be used to gain catch-up gear and upgrade crafted items from the previous patch.
Related: FFXIV: How to Craft Rinascita Equipment
Myths of the Realm Storyline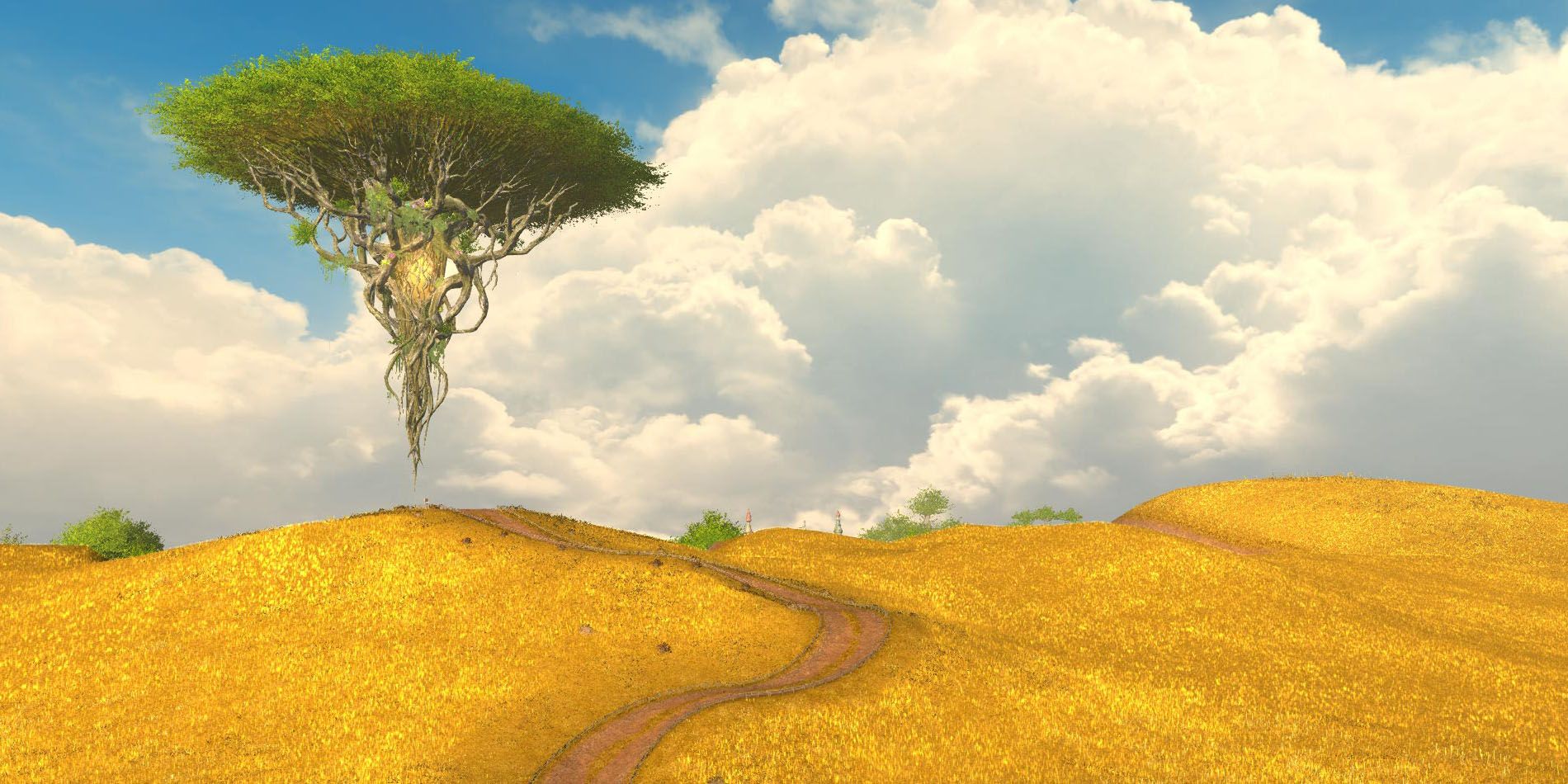 To jump into the latest raid, players will have to complete all previous additions to the Myths of the Realm side quest chain. This includes clearing the main scenario of Endwalker by being level 90 with at least one combat job. In addition, players will also need to have completed the Final Fantasy XIV Aglaia raid.
Finally, one must watch two storyline cutscenes tying patch 6.1 with patch 6.3. The first is The Face of an Explorer by Deryk in Rhalgr's Reach (x: 11, y: 10.5). The second is Return to the Phantom Realm also from Deryk but at Mor Dhona (x: 24, y: 9). With those Final Fantasy XIV Myths of the Realm scenes viewed, players can enter Euphrosyne with a full alliance of 3 Tanks, 6 Healers, and 15 DPS.
Euphrosyne Raid and Rewards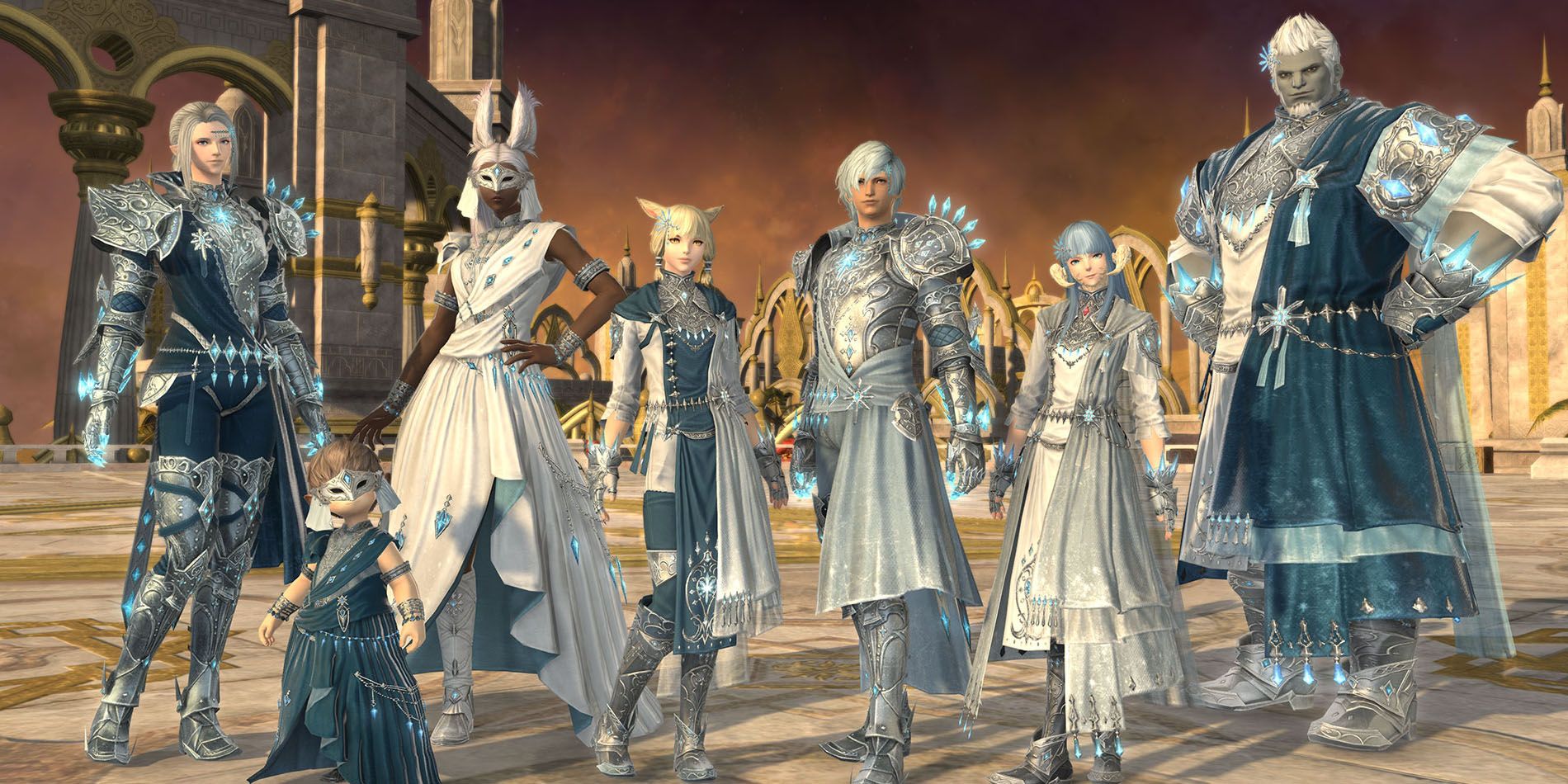 The alliance will face off in four boss fights along with several minion encounters. The bosses will drop coffers containing item level 620 armor – but not accessories or weapons. This is only ten levels lower than items found in the Pandaemonium Abyssos Raids, as well as non-upgraded gear purchased with Final Fantasy XIV Causality Tomestones. Each player can collect one piece of armor per week, with the timer resetting every Tuesday at 00:01 Pacific Standard Time. Because of this limitation, it is best to roll "need" on a body or leg piece, as alternatives in those slots are harder to collect.
Additionally, a new Euphrosyne Coin will always be given to participants. When combined with the older Final Fantasy XIV Aglaia coins, players can upgrade Lunar Envoy equipment to item level 630. This can be done in the same manner as Radiant gear from item level 590 to 600 – trade both coins to Nesvaaz in Radz-at-Han for the upgrade ingredient, then in turn, give those materials to Khaldeen for the actual equipment.
Even if one gains weekly allotted rewards, everyone should expect to arrive in Euphrosyne several times to aid others. This is due to it being added to the daily Alliance Roulette. Players who enter the raid in this manner can still collect all Tomestone types, including even the much older Poetic Tomestones in Final Fantasy XIV used for all past expansions. This can be handy for those who need to level up jobs beyond 80 or want extra glamour items gained with Tomestones.
More: FFXIV: How to Make a Manderville Relic
Source: Youtube/Final Fantasy XIV
Final Fantasy 14

Original Release Date:

2013-08-27

Developer:

Square Enix

Franchise:

Final Fantasy

Genre:

Fantasy, MMORPG

Platform:

PlayStation 3, PlayStation 4, PlayStation 5, Microsoft Windows, macOS

Publisher:

Square Enix

ESRB:

T

Multiplayer:

Online Co-Op, Online Multiplayer

Summary:

Final Fantasy 14 (Final Fantasy XIV) is the fourteenth entry in the Final Fantasy franchise. It is an MMORPG that initially launched in 2010 before it was completely rebuilt from the ground up for a 2013 release as Final Fantasy XIV: A Realm Reborn. After the events of the 2010 iteration's conclusion, where the primal dragon Bahamut brings calamity to the land of Eorza, the player survives and is sent into the future by five years in a world that has begun to rebuild, but now thrust into the middle of a war from the Garlean Empire. As a consistently expanding world with an ever-scaling storyline, Final Fantasy XIV's narrative grows with each expansion, with the core experience still surrounding working with other players and NPCs as they level and customize their characters, engage in real-time events, and coordinate teams to enter massive dungeons to face raid bosses. The game is available to play with people of several nations and has a massive translatable vocabulary for players to be able to work with one another despite language barriers. The most recent expansion pack, Endwalker, was released in December of 2021 and follows the trend of each title releasing roughly every two years. Final Fantasy XIV is available as a free-to-play title up to level 60, where the game then transitions to a subscription model. The game is playable on Microsoft Windows, macOS, PlayStation 4, and PlayStation 5, as the PlayStation 3 version was shuttered in 2017.

Expansion Packs :

Heavensward (June 2015), Stormblood (June 2017), Shadowbringers (July 2019), Endwalker (December 2021)
#Unlock #Euphrosyne #Raid #Patch