In Forspoken, Frey will need to level up quickly in order to take on the Tantas, the once-rulers of Athia who have been corrupted by the Break.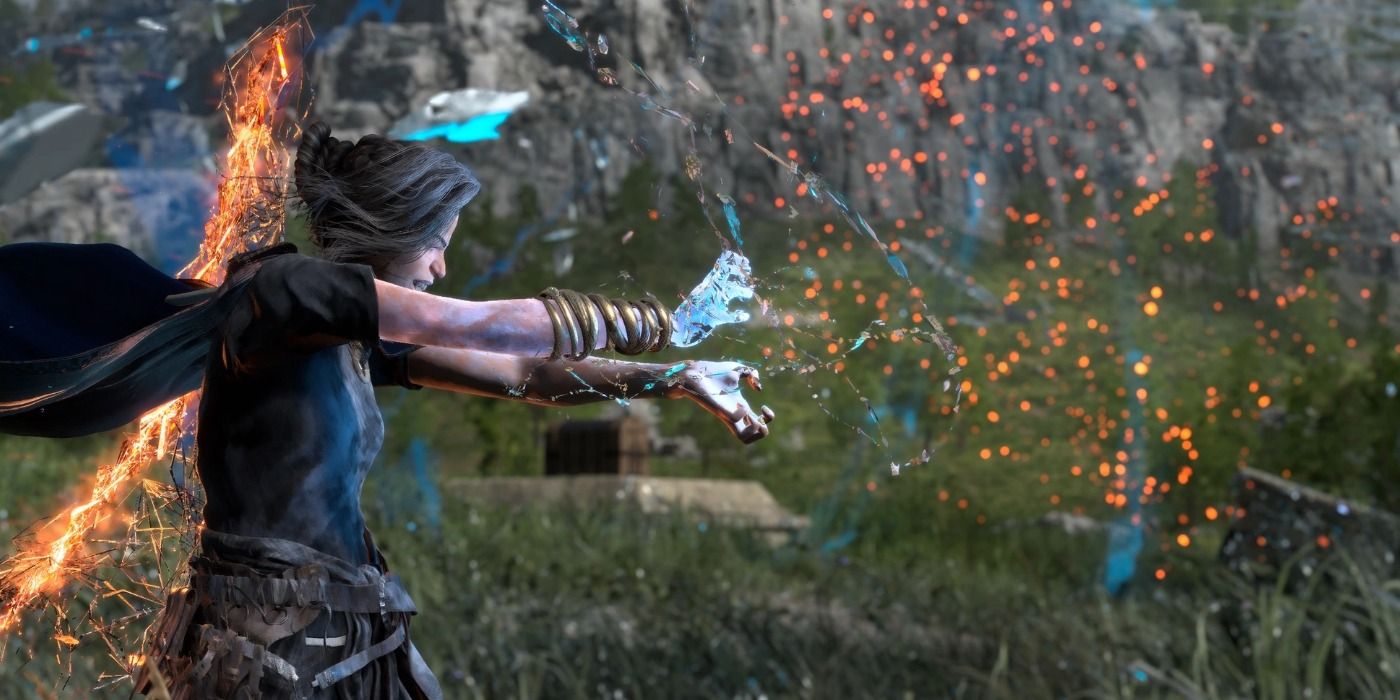 Leveling up in Forspoken while possible is sometimes not easy to do quickly. However, there are a few key tips that will help players level up faster than they might otherwise. Leveling up will reward Frey with more Mana to upgrade her magic and learn new spells.
Mana in Forspoken is essentially the equivalent of skill points. Earn enough, and Frey will be able to take her magic to a new level quite literally. Leveling up, particularly early on with only one type of magic available, will allow Frey to take on harder enemies as well as more enemies at once. This means Frey will be able to take on more bosses and earn more gear.
Related: Forspoken PS5 Graphics Settings: Quality, Performance, or Ray-Tracing?
Gaining Levels Quickly in Forspoken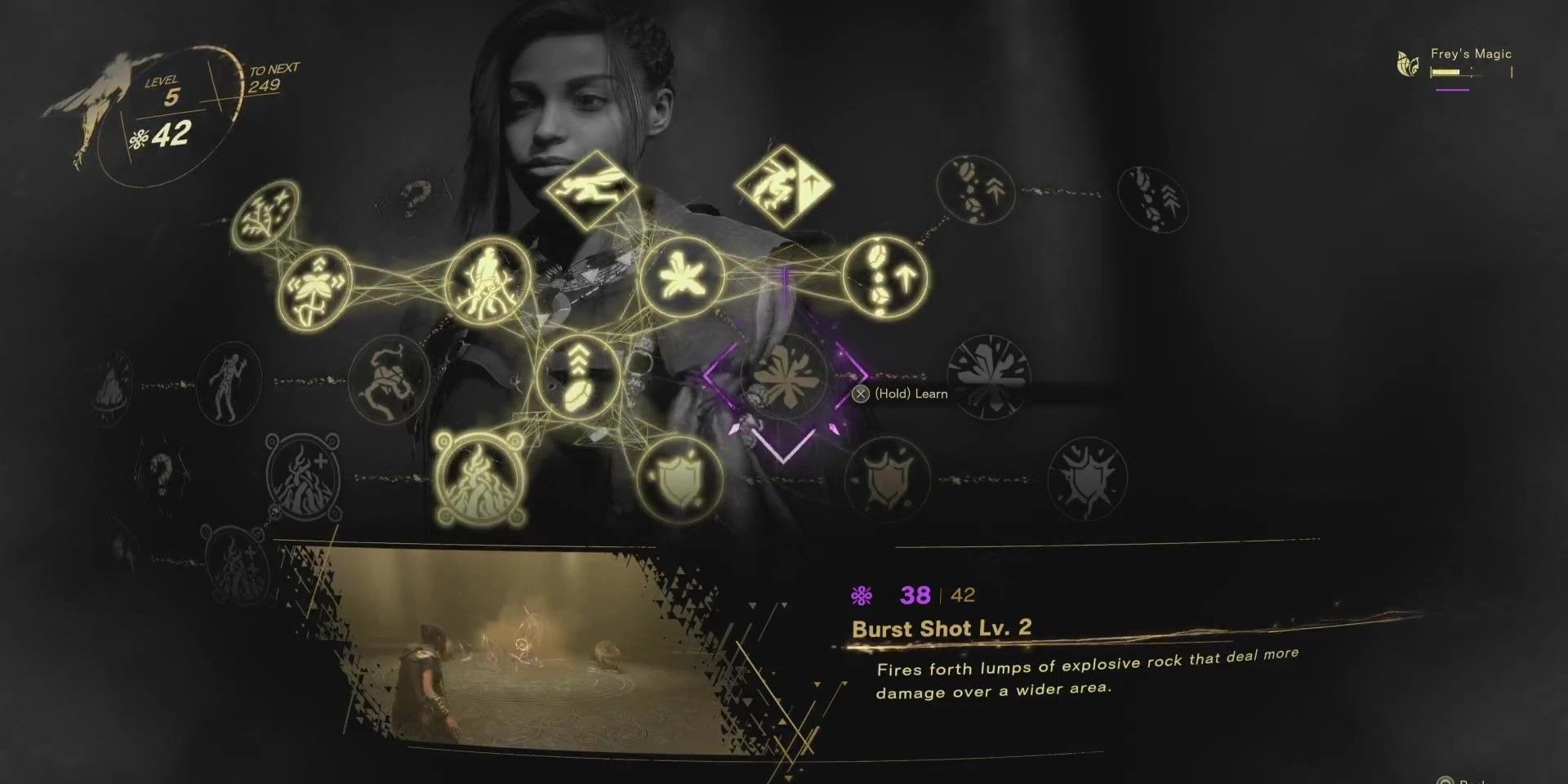 Leveling up in Forspoken could take a longer amount of time if Frey chooses to take a lot of side paths. If players want to level up faster in order to progress the main story, they will have to make good choices about what to do. Detours, the game's name for side quests, will give players a fair amount of experience, but some of these can be time-consuming. For those who enjoy exploring Cipal in Forspoken, this is a good way to earn a chunk of experience without combat. This might be the best option if any player is struggling with combat at the beginning of the game and wants to level up before facing harder enemies.
However, the fastest way to level up is fairly typical of RPGs. Seeking out combat encounters will be the easiest and quickest. Due to the combat grade system such as in Devil May Cry, players can gain extra experience from performing well in combat encounters.
Winning a lot of battles quickly and efficiently will give Frey a lot of experience. Of note, the Locked Labyrinths are a good place to go for a lot of combat with extra rewards. There will be multiple combat encounters and Frey will walk out of it with new gear and a pile of Mana. Playing Partha in Forspoken can also improve Frey's stats before any major battles to better her odds at a higher combat grade.
Improving Frey's experience output from battles can be helped by enabling auto-evasion. This feature allows Frey to use her magic parkour automatically to get out of way of most attacks, except unblockable attacks. This will improve Frey's combat grade almost immediately. For those that do not want to enable this option, being quick on the dodge button or using the parkour system to evade any damage will similarly do the trick.
These tricks will all help level Frey fast in order to be able to better handle the rest of the game. While combat may seem daunting at first, Frey's movement skills make it quite difficult for enemies to hit back. Still, leveling up sooner rather than later will only help improve Frey's movement as well as her magic, letting her roam the wilds of Forspoken without care.
More: Forspoken Shows Exactly What Item Link Needs In Tears Of The KingdomSource: YouTube|PlayStation
Forspoken

Platform:

Microsoft Windows, PlayStation 5

Released:

2023-01-24

Developer:

Luminous Productions

Publisher:

Square Enix

Genre:

Action RPG, Adventure, Open-World, Fantasy

Engine:

Luminous Engine

ESRB:

M

Summary:

From the team behind Final Fantasy XV comes Forspoken, a new open-world action RPG with a heavy emphasis on magical-oriented combat.  Frey Holland, a woman who is spirited away from her home in New York City, awakens in Athia where she is bestowed with a magical talking cuff that grants her powerful spells and incredible mobility. Together, the two will battle across the mystical world to fight against the tyrannical rulers of Athia and help Frey find her way home. 

Mode:

Single-player
#Level #Fast #Forspoken