1000-lb Sisters star Tammy and her therapist have not been getting along, and fans think the doctor is taking the wrong approach with her treatment.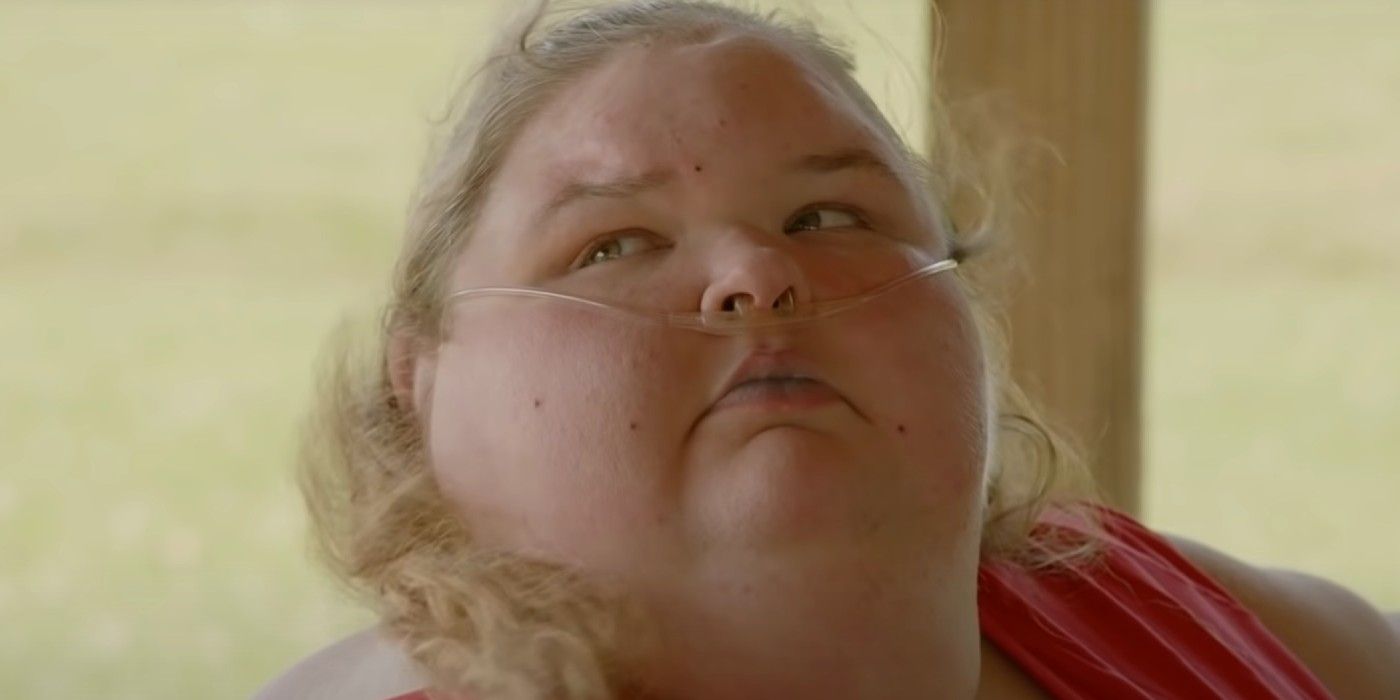 As most 1000-lb Sisters viewers know, Tammy Slaton has dealt with a lot in her life, and some fans believe that her therapist hasn't created the right treatment plan for her. From a traumatic childhood to living with addiction, Tammy has spent her formative years coping with her trauma in unhealthy ways. Her health has suffered for that. During season 4, Tammy is shown qualifying for life-saving bariatric surgery, which opens the door to many possibilities. Things are beginning to look up for the TLC star.
The process of qualifying for bariatric surgery is more complex than some people realize, with patients typically needing to go through physical and mental health testing in order to be approved. Tammy is no exception, and has spent some of her time on 1000-lb Sisters season 4 in mandated therapy, while staying at a rehabilitation facility. While therapy is a great choice for 1000-lb Sisters' Tammy Slaton, who is open about her mental health issues, the therapist provided to her is leaving a bad taste in viewers' mouths, seeming to take the completely wrong approach with her patient.
Related: 1000-Lb Sisters Fans Suspicious Of Tammy's Burglary Storyline
What Is Tammy Slaton's Therapist Doing To Make Her Uncomfortable
In her therapy sessions, Tammy's doctor has cultivated a space that Tammy does not seem to feel safe in. As Reddit user Serious_Avocado4445 explained, "Instead of taking the steps to making her patient feel comfortable, she talks to her like a child, mocks her, rolls her eyes, and when Tammy had enough and wanted her space… the therapist LAUGHED. She laughed at her patient… her patient who is obviously struggling."
Tammy is a notoriously difficult patient to work with. At times, Tammy can shut down when she feels unsafe or overwhelmed. However, there is no reason at all why a therapist should be laughing at her behavior, pressuring her to speak, or making her feel uncomfortable.
What Approach Is Tammy Slaton's Therapist Taking
While Tammy's therapist is clearly qualified, the approach she's taking with her patient is clearly not the correct one. While Tammy can be open when she is in a good mood or feeling productive, her therapist treats her in the same manner regardless of her mood. Tammy gets pushed to talk about her issues, even when she doesn't want to. This bold approach doesn't work for a person like Tammy, who has difficulty opening up, even when she isn't feeling pressured to do so. The therapist is also taking a stern tone with Tammy, which may not be helpful, instead of approaching her in a compassionate, caring way.
While things are looking up for 1000-lb Sisters star Tammy, the difficulties she's facing in treatment are tough to watch. As she continues on her journey to a healthier lifestyle, viewers are hopeful that she will find another therapist that is a better fit for her. For now, fans are watching closely to see what changes Tammy is making, and how they're working for her.
More: How 1000-Lb Sisters Tammy & Amy's Use Of Filters Hurts Their Self-Esteem
Source: Serious_Avocado4445/Reddit
#Tammys #Therapist #Making #Wrong #Moves