During January 2023, Final Fantasy XIV players can participate in two bidding periods for the Housing Lottery System to obtain an in-game home.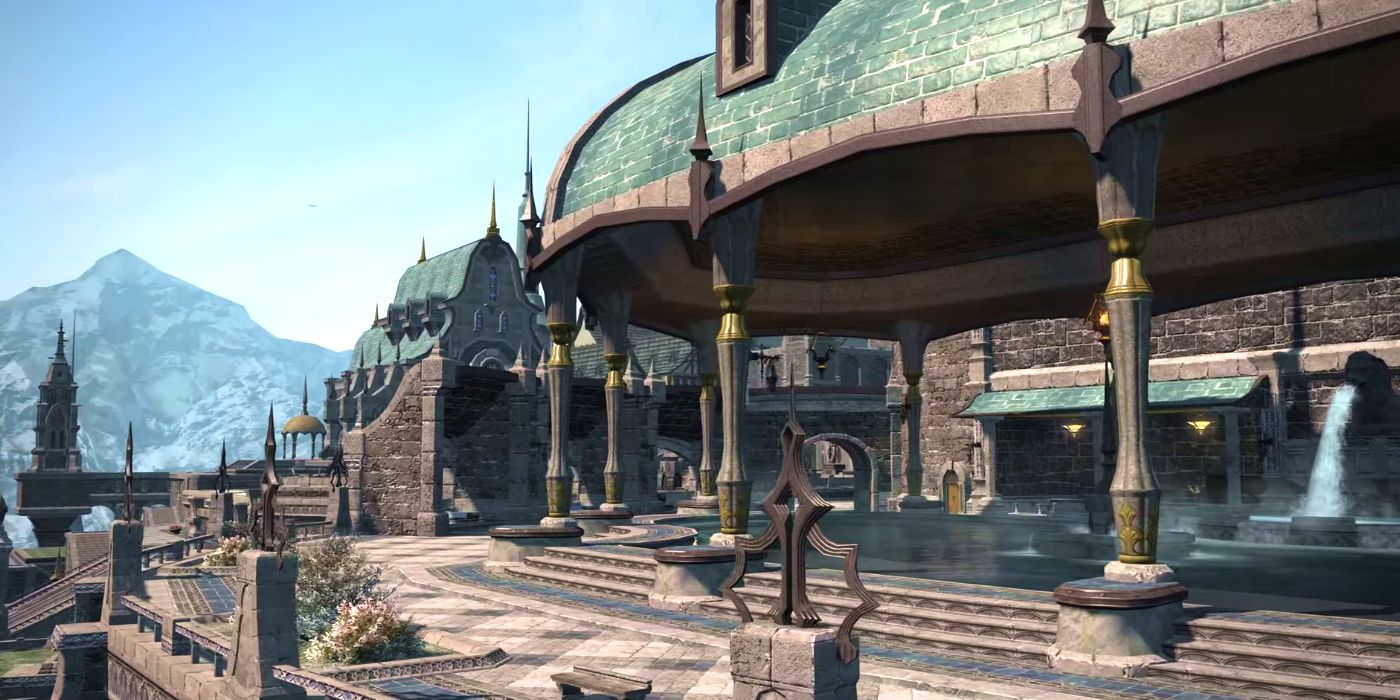 While the Lottery System has improved some aspects regarding how Warriors of Light purchase estate in Final Fantasy XIV, acquiring a place to call home can still be a challenging endeavor, especially for newcomers. For those unfamiliar, the Lottery System, as its name suggests, functions as a raffle-style means of obtaining a house or plot of land. However, this procedure is not conducted arbitrarily. Instead, players are given an Entry Period, during which they can place their ticket bids for a particular location. Conversely, the Results Period will reveal who can claim their winning tickets.
As of Patch 6.3 in Final Fantasy XIV in January 2023, the Entry Period or bidding process has already commenced on the 15th. This period will continue until January 20th at 6:59 AM PST, after which players will receive news on if their ticket has won the bid.
This period of bid results being revealed will continue until January 24th at 6:59 AM PST. Those who missed the opportunity to bid until January 20th will be given a second chance on January 24th. Like the first Entry Period, players will be given five days to perform all their bidding.
Related: How to Get Gripgel in Final Fantasy XIV
Bidding on Houses in FFXIV 6.3
According to users at Final Fantasy XIV users at Fanbyte, the Results Period for the Lottery System's Schedule will end on February 2nd at 6:59 AM PST. Since the system is based on RNG, there will be many winners and those who lost. Those who did not win can still have another go during the next cycle; however, they should remember to reclaim their deposits within 90 days.
For previously occupied plots to become available, the original owners must have transferred their plots, left the server, or been absent from their homes for 45 days. If any three of these conditions have been met, the unoccupied land or home will be available in the following Lottery System's Schedule.
Finding a home can be extremely time-consuming in Final Fantasy XIV, and losing a bid after all the planning and research can be devasting. Therefore, YouTuber Bubbins has suggested that players save hours of their time by using a website and corresponding FFXIV plugin known as "PaissaDB."
This site can be used to instantly check what housing plots are available without prior research, and users can then visit the plot to see the current bids for the plot. Afterward, they head to the district's bidding board and place their ticket for a chance to win the plot in Final Fantasy XIV.
More: FFXIV: How to Unlock the Felicitous Furball Umbrella
Source: Fanbyte | YouTube/Bubbins | PaissaDB
Final Fantasy 14

Original Release Date:

2013-08-27

Developer:

Square Enix

Franchise:

Final Fantasy

Genre:

Fantasy, MMORPG

Platform:

PlayStation 3, PlayStation 4, PlayStation 5, Microsoft Windows, macOS

Publisher:

Square Enix

ESRB:

T

Multiplayer:

Online Co-Op, Online Multiplayer

Summary:

Final Fantasy 14 (Final Fantasy XIV) is the fourteenth entry in the Final Fantasy franchise. It is an MMORPG that initially launched in 2010 before it was completely rebuilt from the ground up for a 2013 release as Final Fantasy XIV: A Realm Reborn. After the events of the 2010 iteration's conclusion, where the primal dragon Bahamut brings calamity to the land of Eorza, the player survives and is sent into the future by five years in a world that has begun to rebuild, but now thrust into the middle of a war from the Garlean Empire. As a consistently expanding world with an ever-scaling storyline, Final Fantasy XIV's narrative grows with each expansion, with the core experience still surrounding working with other players and NPCs as they level and customize their characters, engage in real-time events, and coordinate teams to enter massive dungeons to face raid bosses. The game is available to play with people of several nations and has a massive translatable vocabulary for players to be able to work with one another despite language barriers. The most recent expansion pack, Endwalker, was released in December of 2021 and follows the trend of each title releasing roughly every two years. Final Fantasy XIV is available as a free-to-play title up to level 60, where the game then transitions to a subscription model. The game is playable on Microsoft Windows, macOS, PlayStation 4, and PlayStation 5, as the PlayStation 3 version was shuttered in 2017.

Expansion Packs :

Heavensward (June 2015), Stormblood (June 2017), Shadowbringers (July 2019), Endwalker (December 2021)
#Housing #Lottery #System #Schedule #Guide