Happy Death Day 3 gets a disheartening update from director Christopher Landon as he admits his chances are dimming on the horror threequel.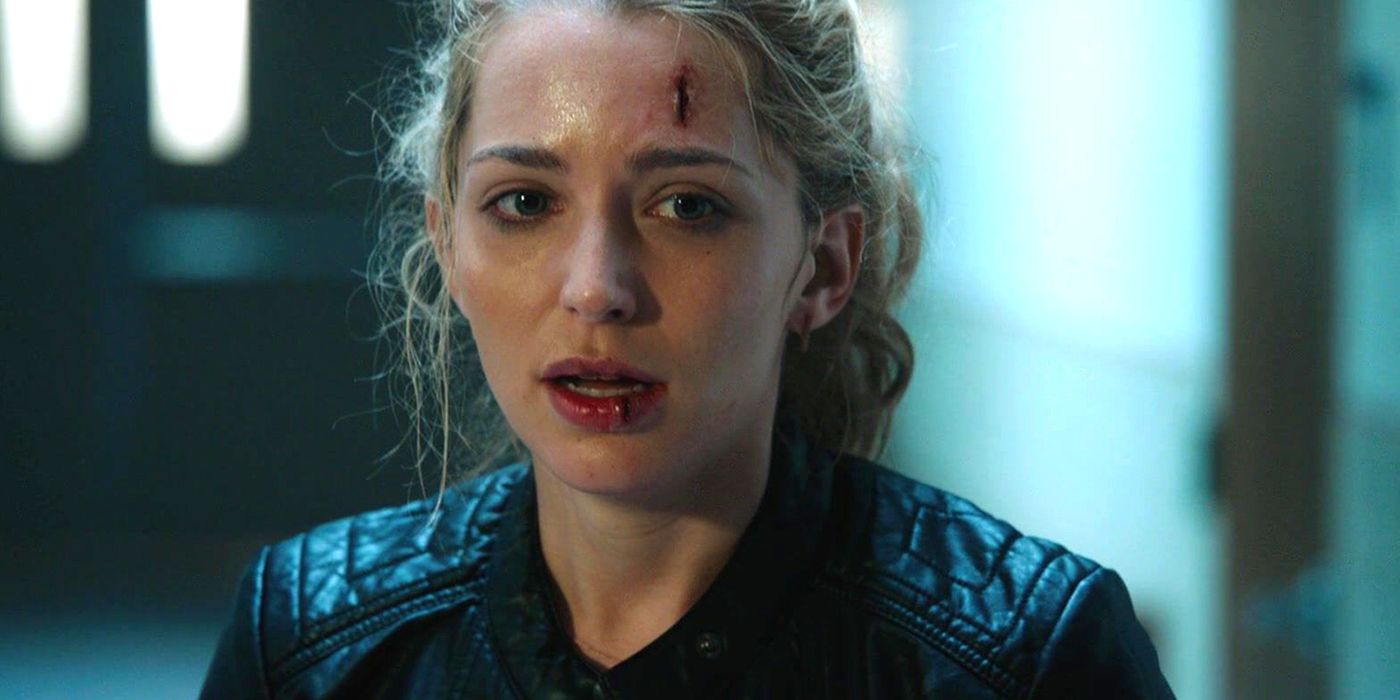 After a few years of lingering in development hell, Happy Death Day 3 has gotten a disheartening update from director Christopher Landon. The horror comedy franchise centers on college student Tree, played by Jessica Rothe, as she finds herself trapped in a time loop hunted down by a killer wearing the mask of her school bandit, while Happy Death Day 2U explored her being stuck in a time loop in an alternate dimension from her own. Though both films scored generally favorable reviews from critics and audiences alike, the 2019 sequel proved to be a disappointment at the box office in comparison to its predecessor, grossing just half of the original's $125 million box office haul, despite costing nearly double to produce.
While speaking with SlashFilm to discuss his upcoming film We Have A Ghost, Christopher Landon was asked for an update on Happy Death Day 3's development. The writer/director had a disheartening response for how things are progressing with the horror threequel, revealing there's been "no movement at all" on the project and that he feels like their "chances are dimming" on making the film. See what Landon said below:
No movement at all, sadly. There was a tiny moment where I really felt like I had Universal's attention, but they forgot about me. [laughs] I think it's a really tough one for them, and I'm being really blunt and honest in that the first movie was very successful. It made a lot of money. It was well-received. And the sequel was not. The sequel is loved by people who have seen it, but it did not make a lot of money, and it was not a success for them. So it's very hard to motivate them to make a third movie when the last one just didn't perform. Those are the hard economics of the business. So I don't know what it would take.
There was talk for a minute of it maybe being a Peacock thing. Maybe. Maybe one day. The beauty of it is that my idea, the whole idea for the third movie, it is not dependent on any sort of specific window or timeframe. So I could make it any time, but I mean, as the years draw past, I feel like our chances are dimming. I mean, I wish I could. What's funny is that every time Jason Blum is on Twitter, and he talks about projects they're doing and whatnot, there's inevitably, there's always at least a few people who say, "But what about Happy Death Day 3?" So there are a lot of people out there who want the movie, but I just think it just isn't enough.
Related: Happy Death Day 2U Post-Credits Scene & Sequel Tease Explained
Why Happy Death Day 3 May Not Get Made
Landon and producer Jason Blum have teased plans for a potential Happy Death Day 3 since the release of the second film, with the former confirming an idea being in place for a threequel, while the latter noted that it would depend on its box office performance. Though not a financial failure by any means, grossing just over $64 million against its $9 million production budget, it was considered to be a step down from its predecessor's $125 million gross, leading to Blum indicating that a Happy Death Day 3 was "not very likely" to be produced, though also not impossible. There was some movement made in 2020 when Landon confirmed that he had an outline for the script ready to go with Rothe confirmed to be returning, with Blum even teasing in early 2022 that something was stirring regarding the threequel.
More recently, Blum confirmed this past summer he and Landon were still discussing the potential to make Happy Death Day 3, though noted that these talks were not an indication of anything finally happening. Considering the COVID-19 pandemic saw a number of studios begin seriously reconsidering their financial outputs, even the notably prudent Blumhouse Productions, it's understandable they would be taking Happy Death Day 2U's box office underperformance into account for whether they move forward with the threequel. However, with Landon and Blum clearly still on good terms with one another, even teasing the potential for a Freaky and Happy Death Day crossover, the door doesn't seem entirely closed for the threequel to happen.
Even if Happy Death Day 3 never comes to be, Landon has a number of exciting projects on his docket for horror genre fans. This year will see the release of the David Harbour and Anthony Mackie-led supernatural comedy We Have A Ghost, while last year brought word that Landon would be writing and directing the Arachnophobia remake, which is being produced by fellow horror vet James Wan, though no timeline has been given on when that will get underway. While audiences await word on the potential Happy Death Day 3, they can at least look forward to We Have A Ghost hitting Netflix on February 24.
Next: How Many Times Tree Died In The Happy Death Day MoviesSource: SlashFilm
#Happy #Death #Day #Disheartening #Update #Director