Halle Bailey's Ariel from the live-action remake of The Little Mermaid gets gorgeous cover art for soon-to-be-released The Little Mermaid books.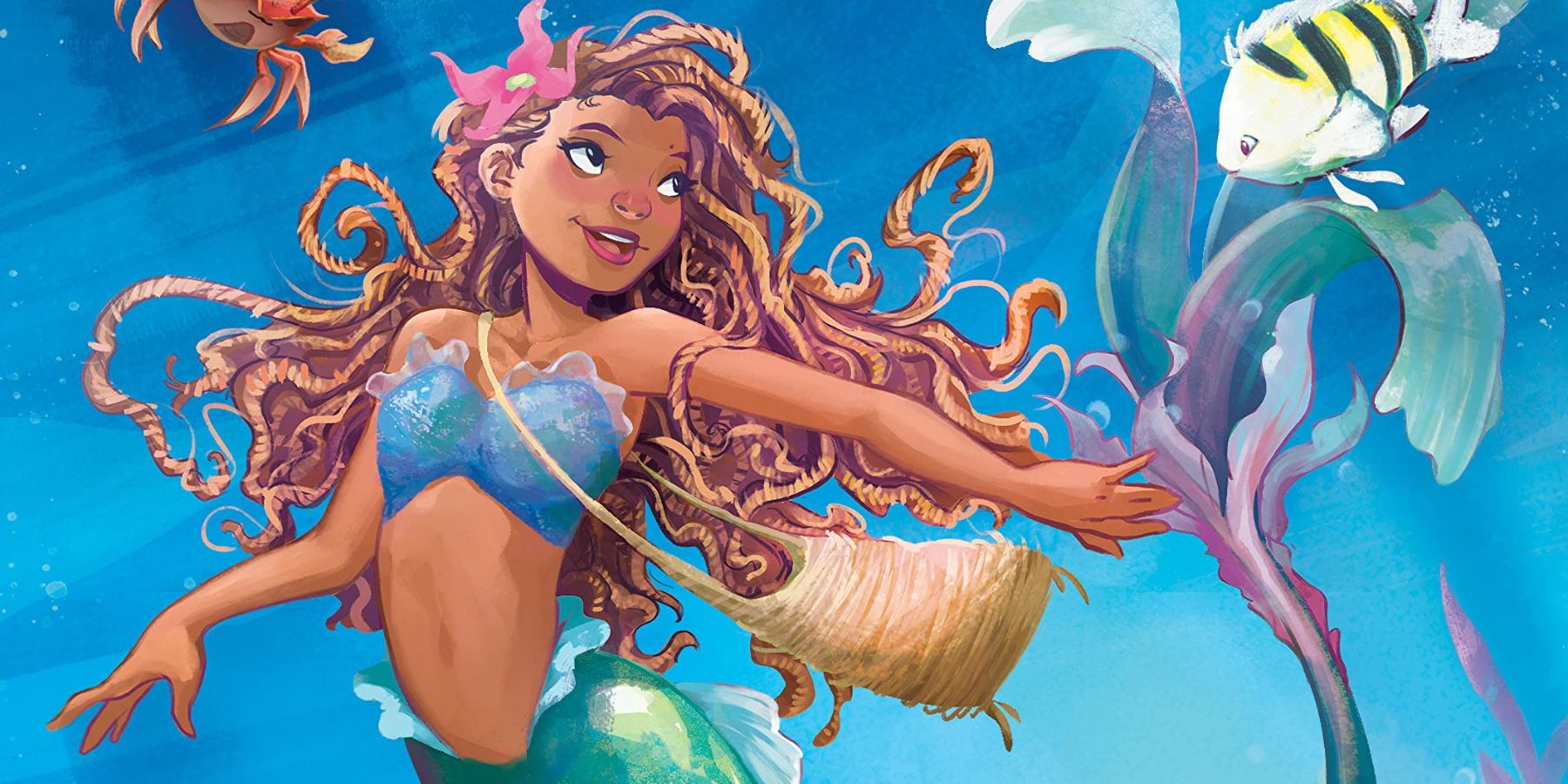 With the live-action remake of The Little Mermaid set to release later this year, Halle Bailey's Ariel will be featured in gorgeous art for new Disney The Little Mermaid children's books. Based on the 1989 animated film of the same name, the upcoming musical stars Bailey as the titular character, a mermaid princess of the underwater kingdom of Atlantica. After she saves Prince Eric (Jonah Hauer-King) from a shipwreck, she wants nothing more than to leave the sea to meet him once again. Rounding out the cast is Melissa McCarthy as Ursula, Javier Bardem as King Triton, Daveed Diggs as Sebastian, Jacob Tremblay as Flounder, and Awkwafina as Scuttle.
Amazon listings (via Broadway World) for several new The Little Mermaid books sport art based on Bailey's portrayal of Ariel from her upcoming live-action remake.
These include The Little Mermaid: Make a Splash by Ashley Franklin, The Little Mermaid: Guide to Merfolk by Eric Geron, The Little Mermaid: This is Ariel by Colin Hosten, and The Little Mermaid: The Novelization by Faith Noelle. The Little Mermaid: Against the Tide by J. Elle and The Little Mermaid: Adventures on Land were also listed, but featured no cover art yet. These books will all be available for purchase April 11.
Related: The Little Mermaid's Ridiculous Casting Backlash Explained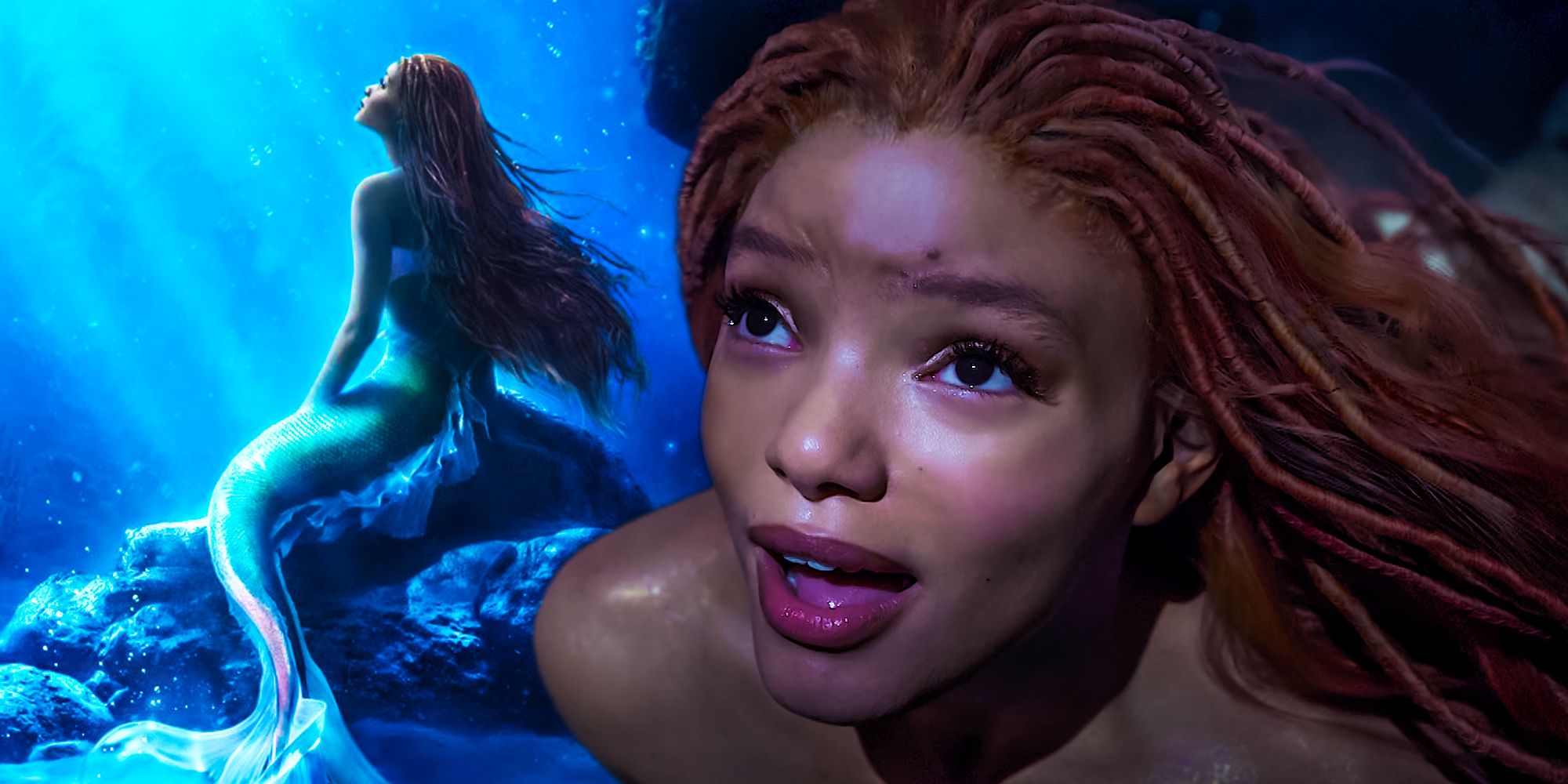 Originally announced in 2016, the upcoming Rob Marshall-directed film has since received significant backlash regarding Bailey's casting as Ariel. The actor originally rose in prominence after her YouTube videos with her sister Chloe went viral. The duo formed a band, Chloe x Halle, and released two studio albums. Halle went on to hone her acting skills on the Black-ish spinoff series, Grown-ish. However, Bailey's role in the upcoming The Little Mermaid live-action remake may be her biggest career move yet.
Ariel's casting choice was a surprise to many, primarily due to Bailey's disparate skin tone from her animated counterpart. Many praised Disney for its diverse casting while some took to social media with racist vitriol. The trolls not only attacked Disney for its perceived progressive agenda, but also took aim specifically at Bailey. However, many stars from around the world came to her defense, praising Disney's decision as well as Bailey's performance in the role. Jodi Benson, the voice actor who portrayed Ariel in the original film, also came out in support and offered Bailey kind words of encouragement.
Representation continues to play an important part of cultural growth. Casting minorities and people of color in lead roles in prominent motion pictures can help break down institutionalized barriers, create role models for kids, and inspire future generations. Audiences can finally see Bailey light up the big screen when the live-action remake of The Little Mermaid hits theaters May 26.
Next: New Little Mermaid Reveal Further Destroys Live-Action Remake Concerns
Source: Amazon (via Broadway World)
#Halle #Baileys #Ariel #Gorgeous #Art #Mermaid #Books