In a new interview, Oscar-winning actor Geena Davis opens up about Bill Murray's alleged awful behavior on set of the 1990 film Quick Change.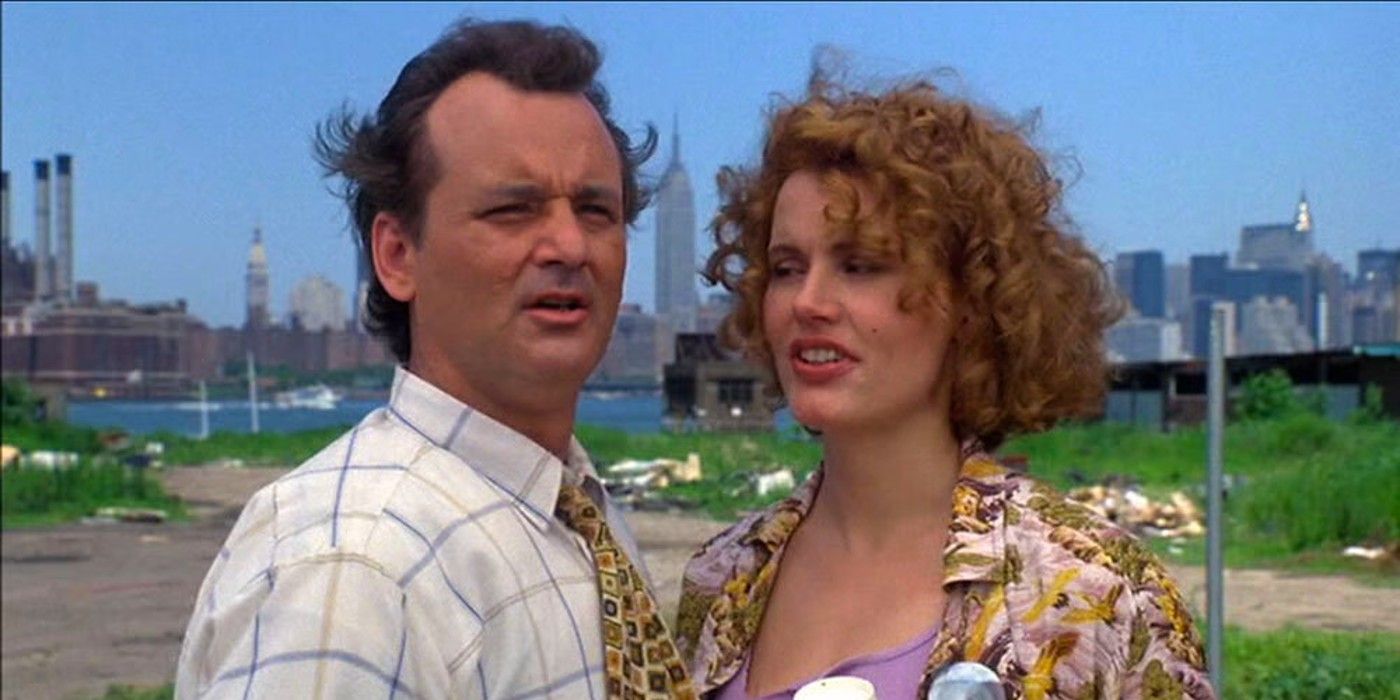 Geena Davis opens up about Bill Murray's alleged awful behavior on the set of Quick Change. Once a beloved comedic actor for his stint on Saturday Night Live and films like Caddyshack and Ghostbusters, Murray's reputation has recently suffered significantly due to complaints against the actor on the movie Being Mortal, which caused production to shut down. Since then, there has been increased public scrutiny of Murray's on-set behavior over the years, with many of his past co-stars speaking out.
Davis is among those joining the ongoing public scrutiny of Murray. In her memoir Dying of Politeness, Davis revealed that Murray terrorized her on set of the 1990 film Quick Change, and during a recent interview on the podcast, On with Kara Swisher, the Oscar-winning actor opened up in more detail about Murray's misconduct. This includes two separate incidents in which Murray used a massage device known as a "thumper" on Davis in a hotel room, despite her repeatedly refusing. Later, Murray berated Davis while filming a scene in an intersection with hundreds of crew members around. Read what Davis said below:
I went to meet with Bill Murray and his co-director and a producer in a hotel suite. And I came in and went to sit down with everybody sitting there. But Bill Murray popped up and said, "Hey, have you ever tried the thumper?" And I'm like, "What? No. What's that?" "Well come try it." "No, no, no." ​"Lay down here. I wanna try it on you." I'm like, "No, no, no thank you." And he keeps at it. And I keep saying "No" to the point where I would've had to scream at him, "Stop fucking asking me! I am not doing it. Do you understand?" Which I was far too timid to do. So I perched on the corner of the bed and let him do it, and he did it for like one second, and then didn't ask how I liked it or anything. So I realized it was just to see if he could force me to do something inappropriate…

We were shooting a huge scene out on an intersection in Manhattan with hundreds of extras and giant crew and all that stuff. And they said, "We're ready for you to come to set." And I said, "Well, costumes asked me to wait here one second. Can I do that, or should I come with you?" Seconds later, Bill Murray — in a full clown costume, by the way — slams into the trailer with rage coming out of his eyeballs and starts screaming at me and swearing at me, "Get the fuck out there! What the fuck are you doing? Move! Move!" And he got behind me and screamed in my ear, "Move! Move faster! Move it!" And we're getting to this intersection where there's hundreds of people watching this, and he keeps it up and keeps it up until he says, "Stand there," and points to a mark on the pavement and starts shooting. Talking about it actually, it's still — it's very emotional for me because I felt so ashamed, you know, for somebody who wants to do things right. You know?
Related: Bill Murray Vs. Richard Donner: Scrooged Movie Controversy Explained
Bill Murray's History Of Bad Behavior On Set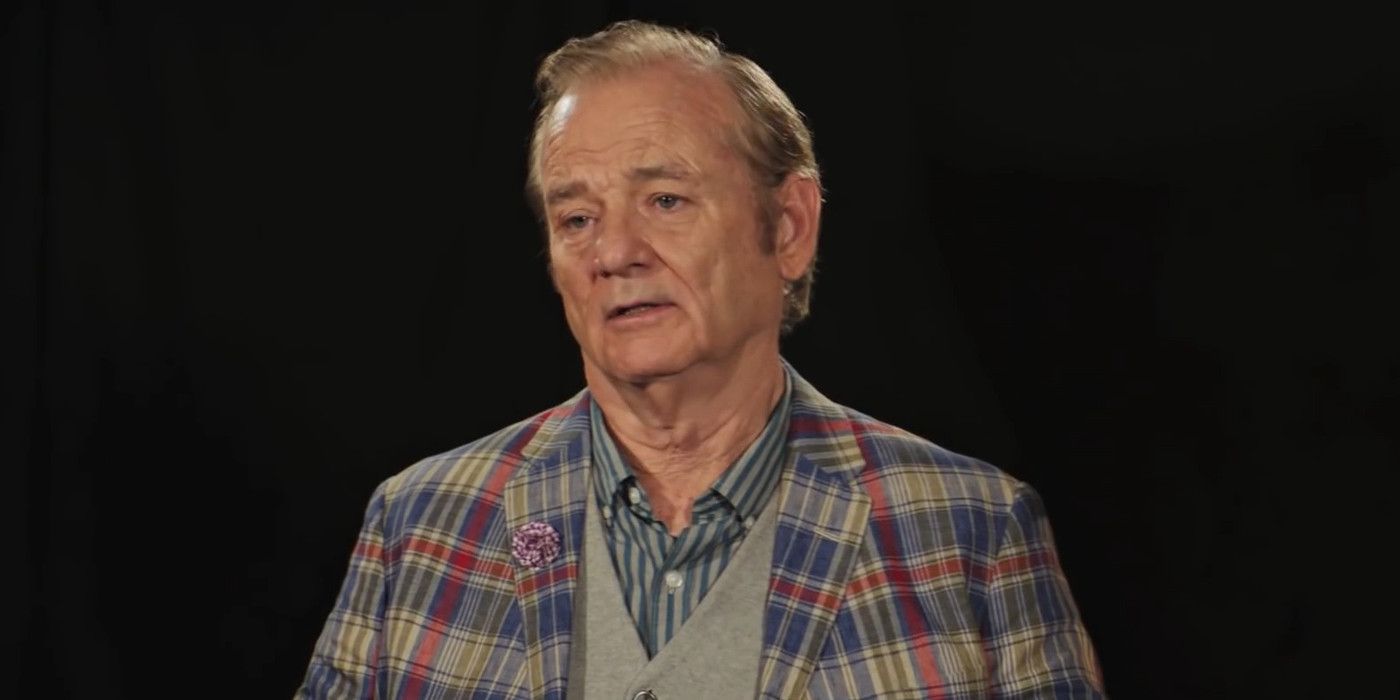 Davis is just one of several actors who have spoken out about Murray's bad behavior on set. On a podcast in 2021, Lucy Liu revealed that Murray made "inexcusable and unacceptable" insults directed at her on the set of Charlie's Angels, which reportedly led to a lengthy shouting match between the two on set of the 2000 film. Murray insists that he and Liu have since made peace, while the Kill Bill star has said she holds no ill will against him.
More recently, the public reckoning against the formerly beloved Ghostbusters actor began as a result of his behavior on set of the movie Being Mortal, which is written, directed, produced by, and starring Park and Recreation's Aziz Ansari. In April 2022, Searchlight Pictures suspended production of the film after investigating complaints about Murray's inappropriate behavior on set. Murray issued a response to the matter, saying he did something he thought was funny, though it wasn't taken that way. Months later, reports emerged claiming that Murray straddled a female production assistant and kissed her on the mouth, causing her to file a complaint. Being Mortal has yet to resume production.
Murray's Quick Change co-star Davis is just the latest to speak out against the embattled actor even further and add to his history of bad behavior on set. This comes at a time when Murray is set to make his Marvel Cinematic Universe debut next month in Ant-Man and the Wasp: Quantumania as Krylar, an obscure character that could prove to be important to the franchise. With many of his co-stars speaking out and alleging inappropriate behavior, a serious conversation should be had regarding if Murray should continue to be rewarded with high-profile roles.
More: Charlie's Angels: Bill Murray & Lucy Liu's Fight Explained
Source: On with Kara Swisher
#Geena #Davis #Shares #Details #Bill #Murrays #Awful #OnSet #Behavior