Eternals' Druig actor Barry Keoghan opens up about the MCU film's mixed response and why he thinks audiences weren't ready for the artsy title.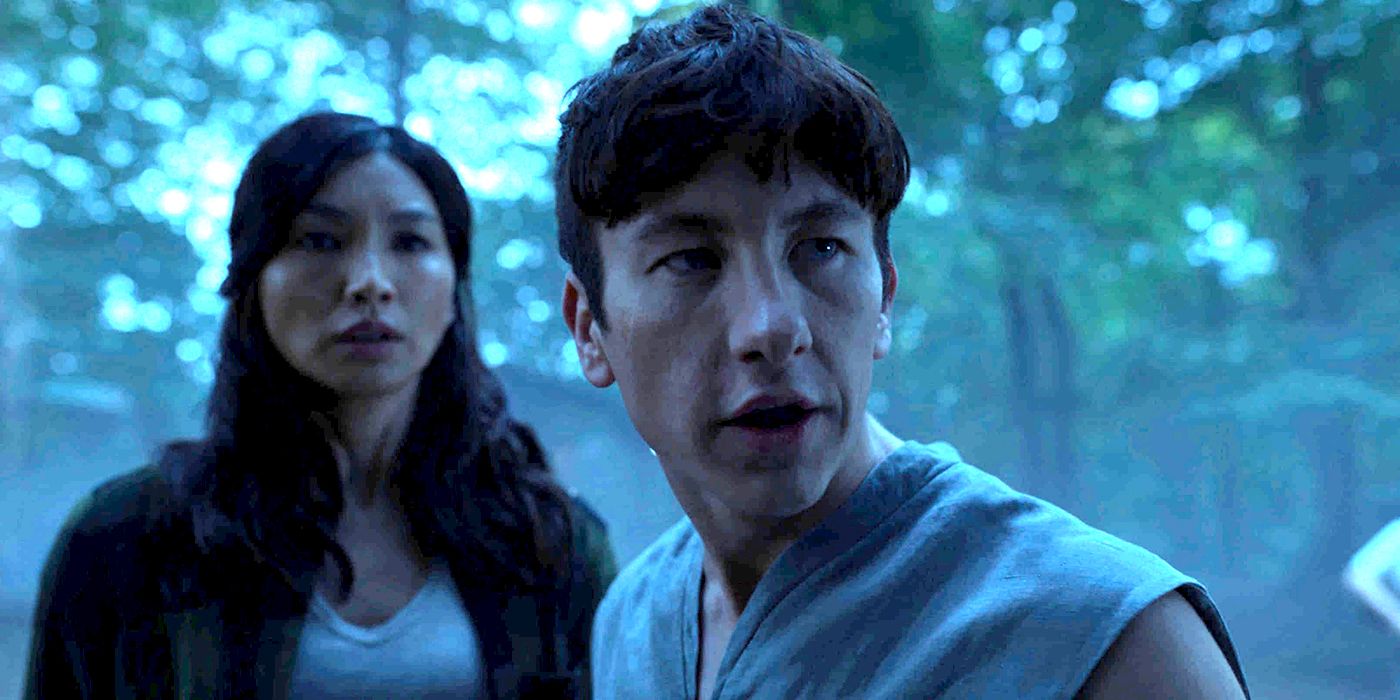 Fresh off his Golden Globe nomination, Eternals star Barry Keoghan has opened up about the Marvel Cinematic Universe film's mixed response. Keoghan starred in the 2021 film as Druig, one of the titular immortal aliens with the ability to manipulate people's minds who abandons his family after becoming disinterested in their rule to stay out of human affairs. Druig is dragged into the fight between the rest of the Eternals and the Deviants when their ancient counterparts re-emerge after thousands of years of hiding. Despite having two-time Oscar winner Chloé Zhao co-writing and directing, Eternals was met with the worst reviews of any MCU film to date.
During a recent appearance on the Happy Sad Confused podcast, Barry Keoghan reflected on his time in the MCU thus far with Eternals and the film's mixed response.
The Druig actor took to defending Chloé Zhao's approach to producing the MCU film, believing she brought a unique energy to the project. Keoghan also seemed to indicate the MCU film's mixed response stemmed from this different approach to the franchise, in which audiences were not ready for such a change. See what Keoghan said in the video above and quote below:
I think Chloe [Zhao] brought a whole kind of feel to it. You know? So Chloe brings – as you've seen from her past films – raw performances and really, really touching performances. I don't think it was… I think it was new. I think it was just new. It was new for the Marvel world.
Related: Eternals' Original Ending Would Have Killed A Potential Sequel
Did Eternals' Mixed Reception Hurt Their MCU Future?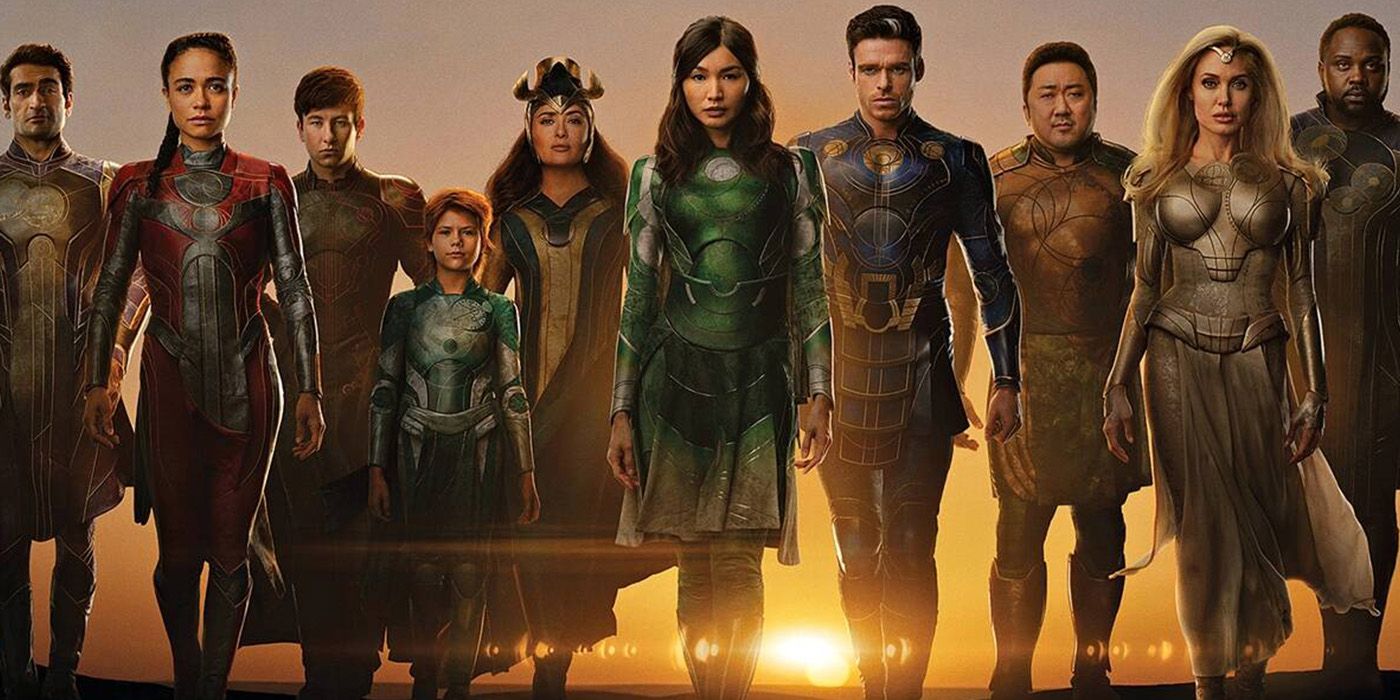 Despite its star-studded roster and an acclaimed writer/director, Eternals wowed audiences in the wrong way with its pacing, runtime and minimal character development, resulting in the lowest MCU Rotten Tomatoes score for a movie at 47 percent. With the film also released amid the COVID-19 pandemic, its poor reception ultimately hurt its box office chances as it would only go on to gross just over $400 million worldwide against its $200 million production budget. Though situated as the sixth-highest-grossing film of 2021, Eternals ultimately opened behind both Black Widow and Venom: Let There Be Carnage, as well as being the lowest-grossing MCU film of its year behind Spider-Man: No Way Home, Shang-Chi and the Legend of the Ten Rings and the Scarlett Johansson-led solo film.
Given the film's poor critical and commercial reception, some have taken to wonder if there is a future for the Eternals in the MCU. Zhao has expressed interest in returning to develop an Eternals sequel, which star Patton Oswalt recently indicated was moving forward, though co-star Kumail Nanjiani did follow-up stating that he believed the Pip the Troll actor was mistaken while still being open to coming back for future Kingo stories. Marvel exec Nate Moore did also recently confirm that Harry Styles' casting as Eros/Starfox was not just a gimmick and that there are future stories in the works planned for the character.
Where The Eternals Could Appear Next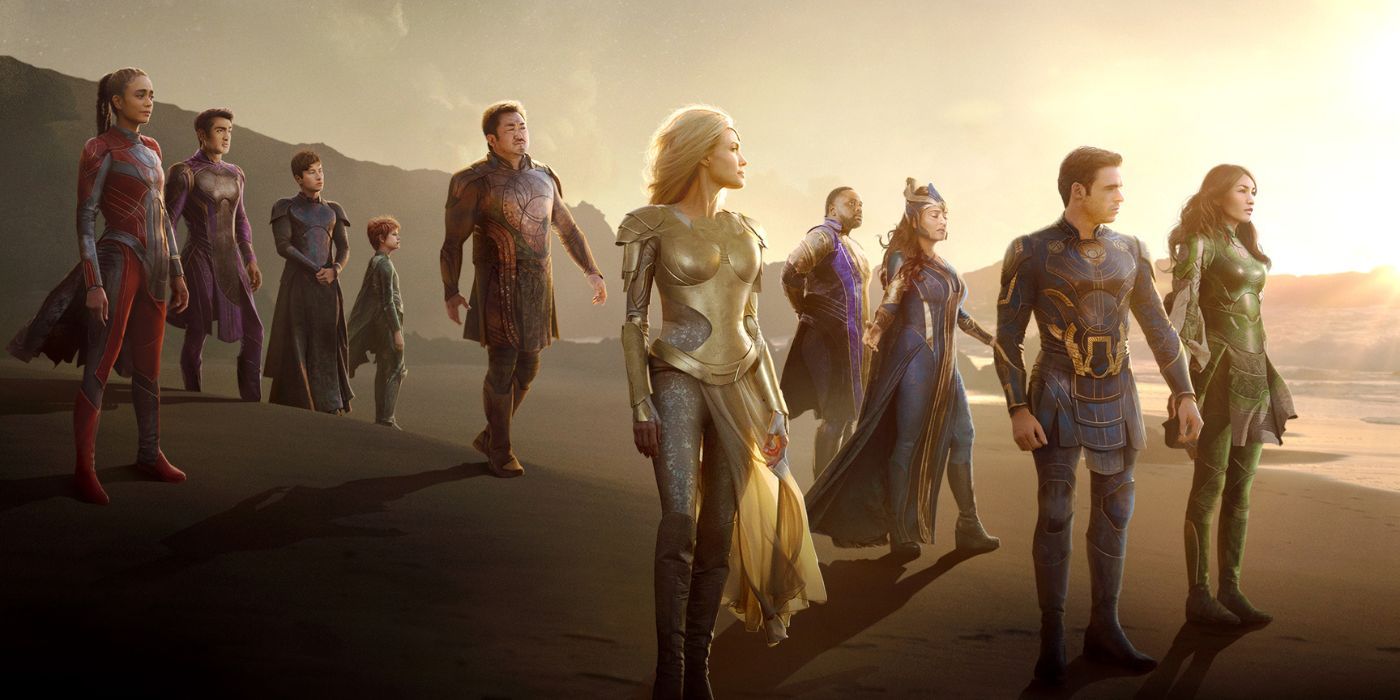 With multiple Marvel producers showing confidence in their future, the question now becomes where the Eternals could appear next in the MCU. Given the film's post-credits scene saw Kit Harington's Dane Whitman introduced to Mahershala Ali's Blade, who is set to get his own movie come 2024, there are some expectations for the two characters to reunite, while other theories point towards the Celestial Tiamut's body being used to introduce Adamantium to the MCU, thus opening the door for both the X-Men to appear and potentially acting as a key plot point for both Captain America: New World Order and the Thunderbolts movie. While audiences await word on the characters' future, they can revisit their MCU debut with Eternals streaming on Disney+ now.
Next: Phase 4 Marvel Releases That Don't Fit The Multiverse SagaSource: Happy Sad Confused
#Eternals #Druig #Actor #Opens #MCU #Films #Mixed #Response