Creed III has now outgrossed all but one of the previous films in its franchise. In addition to being the third film in the Creed trilogy, the Michael B. Jordan directorial outing is a spinoff of the Rocky franchise, which began with the Best Picture-winning original in 1976. When Creed III, which pits Jordan's Adonis Creed against a new competitor played by Jonathan Majors, opened on March 3, it not only grossed the highest opening weekend of the franchise, but of the entire sports film genre.
Per Collider, the film's record-breaking box office gross has only been getting more impressive in the three weeks since the Creed III premiere. Worldwide, the film's gross has now surpassed $200 million after crossing the $100 million milestone in a single week. This makes it the second highest-grossing film in the entire nine-part franchise, falling just behind 2018's Creed II and its total of $214.2 million.
Related: All 4 Real Boxers In Creed 3
Creed III's Success Wasn't Guaranteed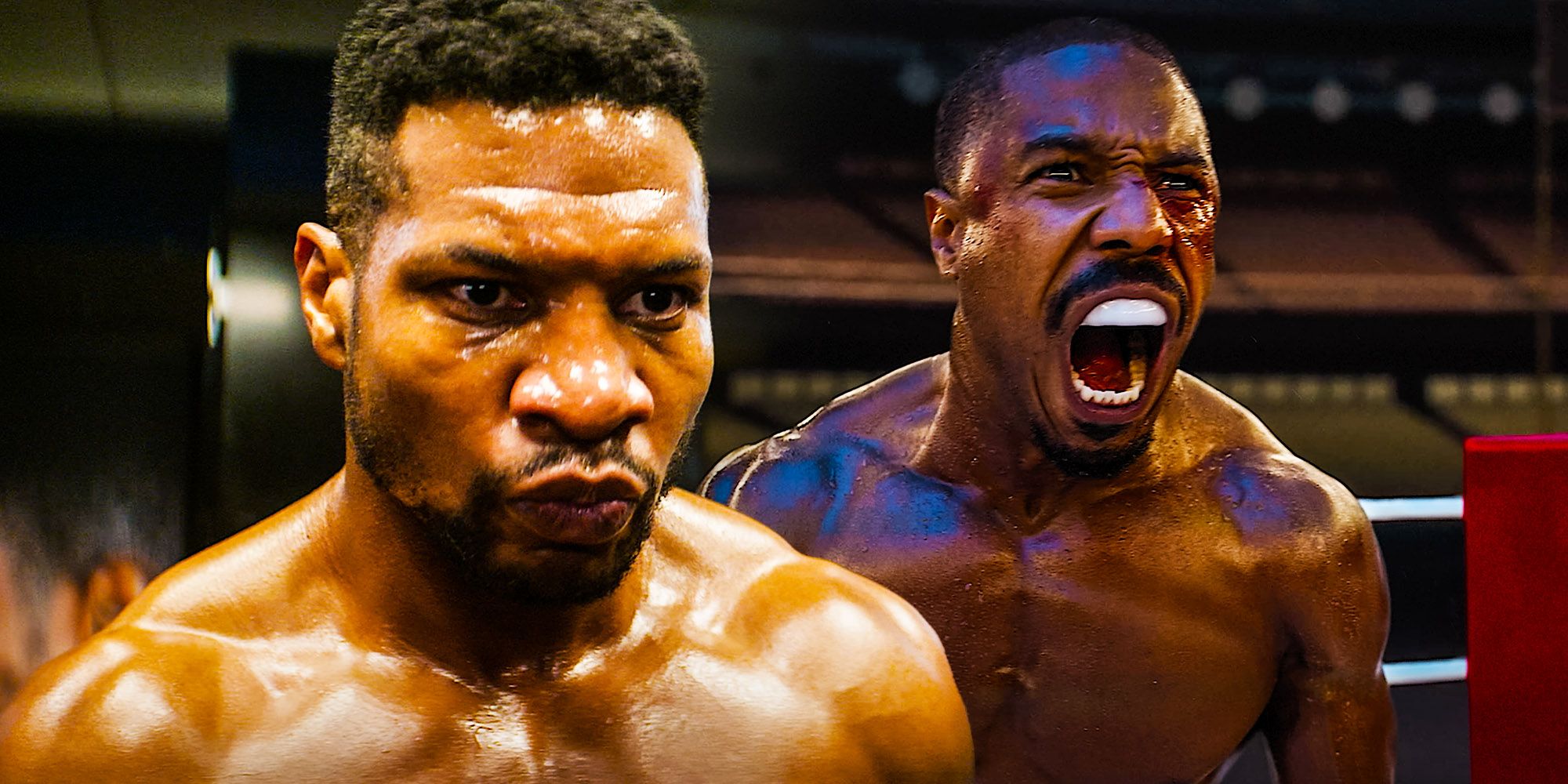 While Creed III's box office record is tremendous, there is a small discrepancy in the numbers here. In addition to these totals not being adjusted for inflation, the Rocky franchise originated nearly 50 years ago, when the box office looked very different. All of the original five Rocky films before 2006's Rocky Balboa came out in a time when international box office releases were less commonplace, so their grosses came primarily or entirely from their domestic totals.
However, that doesn't diminish the fact that Creed III has blown away all expectations. There are quite a few factors that can be pointed to as likely contributions to the film's success. This includes the presence of three Marvel Cinematic Universe stars (Jordan, Majors, and Tessa Thompson) and the fact that Creed II is still the highest-grossing film of the franchise so far, setting the stage for a major comeback.
Creed III seems to have triumphed in spite of rather than because of these factors, however. While a film's first sequel frequently outgrosses it, second sequels historically have a much harder time matching that success, as has been borne out by second sequels to hit films including 2000's Scream 3 and Shrek the Third. Also, the presence of Marvel actors doesn't always guarantee a hit, and indeed Majors' most prominent Marvel outing Ant-Man and the Wasp: Quantumania itself underperformed relative to the rest of the franchise, making the Creed sequel's success even more unbelievable.
More: Creed 3 Disrespects Rocky's Best Catchphrase
Source: Collider
#Creed #Box #Office #Surpassed #Rocky #Movie #Weeks