Most social networks like Facebook and Instagram allow users to check a person's mutual friends, but the way it works on Snapchat is different.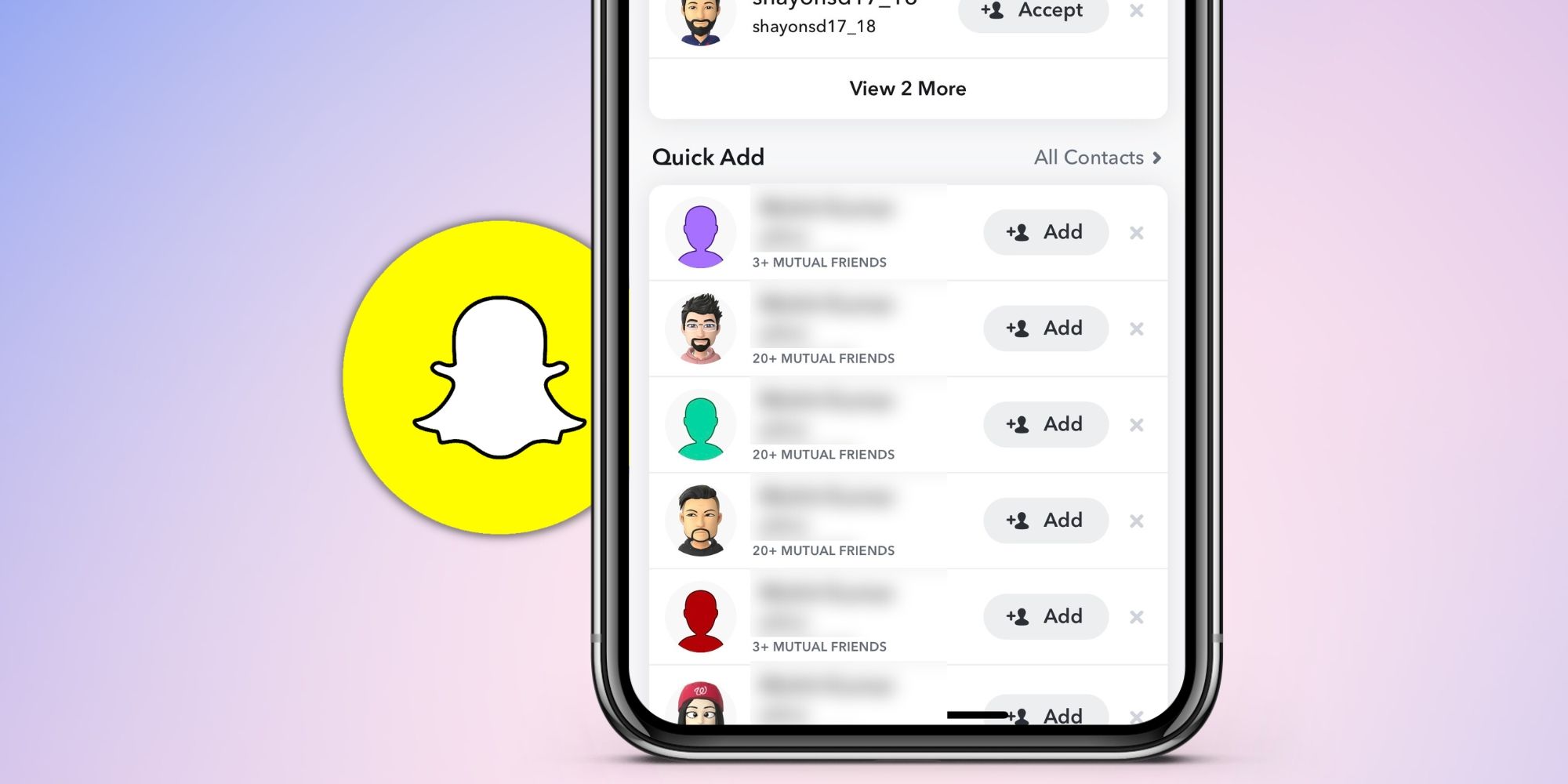 Snapchat is an excellent app for chatting and connecting with friends, but does it allow users to check each other's mutual friends? Mutual friends on social media platforms can play an important role in connecting people with others who have similar interests and social circles. Additionally, seeing mutual friends can also help build trust and credibility with new connections, as it provides a sense of familiarity and reassurance.
Even so, Snapchat doesn't reveal the list of mutual friends with users. To maintain privacy, the app that pioneered the concept of disappearing messages doesn't show the names of mutual friends between two users. Snapchat friends cannot check each other's friends list, let alone mutual friends. In contrast, Instagram shows a person's followers and following lists, along with any mutual followers. Similarly, Facebook users can also check their list of mutual friends with another user on the platform. However, Snapchat does allow a way to view the number of mutuals while adding new friends on the platform.
Related: How To Change Your Birthday On Snapchat & Limit Explained
Snapchat Hides Mutual Friends For Privacy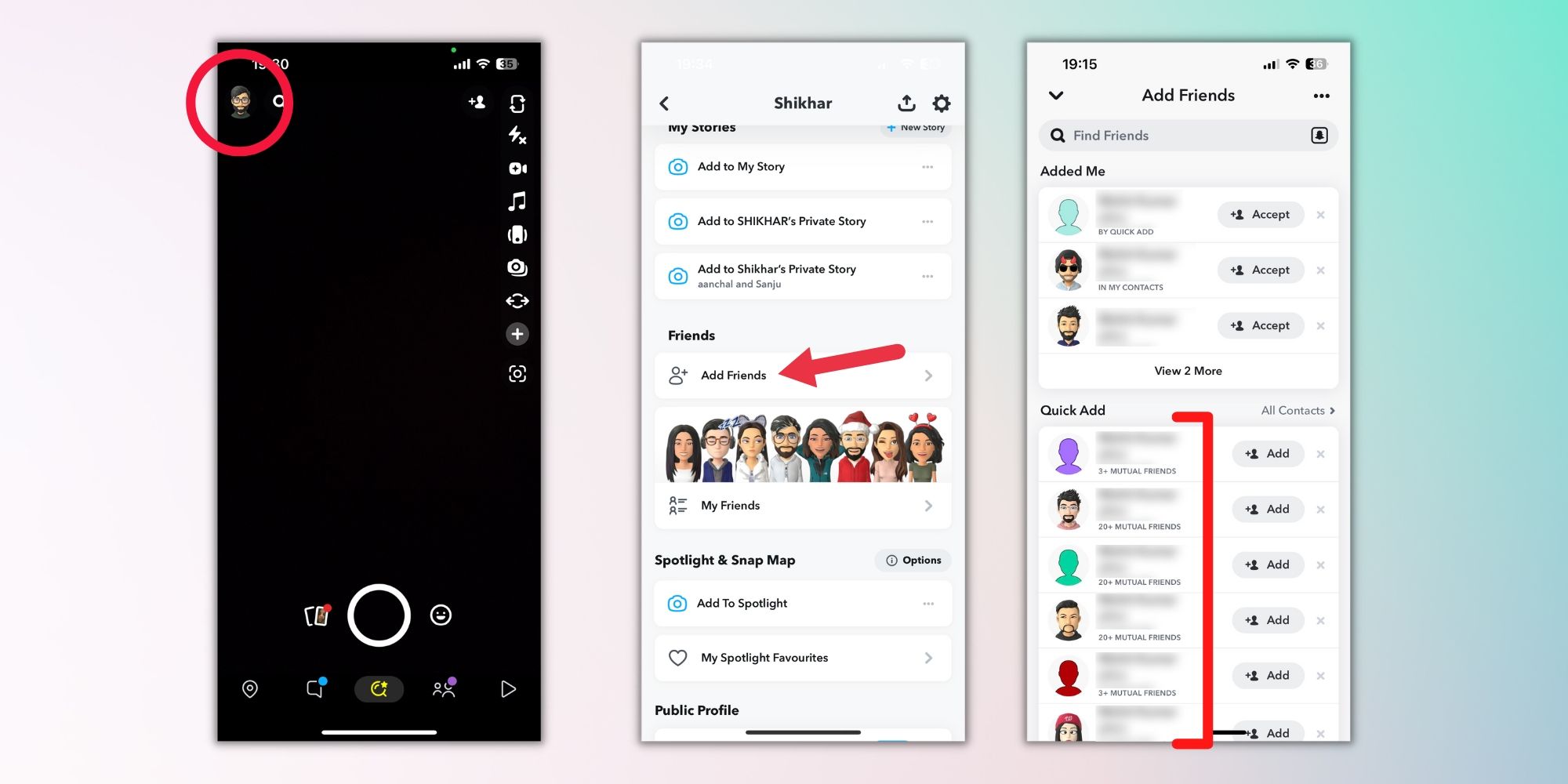 To view mutuals, open Snapchat, tap on the Bitmoji in the top-left corner of the screen, and under the 'Friends' section, tap on 'Add Friends.' The next screen will show the names of users under two headings – 'Added Me' and 'Quick Add.' The 'Added Me' section displays the list of Snapchatters who have added the user on Snapchat. Users who want to add new friends based on mutual friends should look for names under the 'Quick Add' section. In this section, users will see random Snapchat users whom they might know, along with the number of mutual friends.
On its official support page, Snapchat mentions that friend recommendations in the Quick Add section are based on who users are friends with on the app. However, even in the Quick Add section, Snapchat doesn't show the exact number of mutual friends. Instead, the app provides users with an indicative number. For instance, under the Quick Add section, Snapchat shows the usernames of other Snapchatters, followed by "X+ Mutual Friends," where 'X' could be 3, 10, or 20. Tapping on a person's Bitmoji doesn't reveal who those mutual friends are, either.
That said, Quick Add is not the most reliable way to add friends on Snapchat, as users have reported seeing strangers in the Quick Add list. Further, only users who have enabled the 'Show Me in Quick Add' setting will appear in the list. In its privacy policy, Snapchat mentions that it collects the names of Snapchatters users are friends with, along with how often they communicate with these friends. Snapchat knows about users' mutual friends, but doesn't allow users to access this list. Other ways to add friends on Snapchat include sending requests to users in contacts, searching for people with their usernames, and adding users with Snapcodes.
More: How To Make Someone Your No. 1 Best Friend On Snapchat (Super BFF)
Source: Snapchat 1, 2
#Mutual #Friends #Snapchat