Exclusive: Breaking Bad fans are really scared of villain Tuco Salamanca in real life over 14 years since he met his fate, according to Raymond Cruz.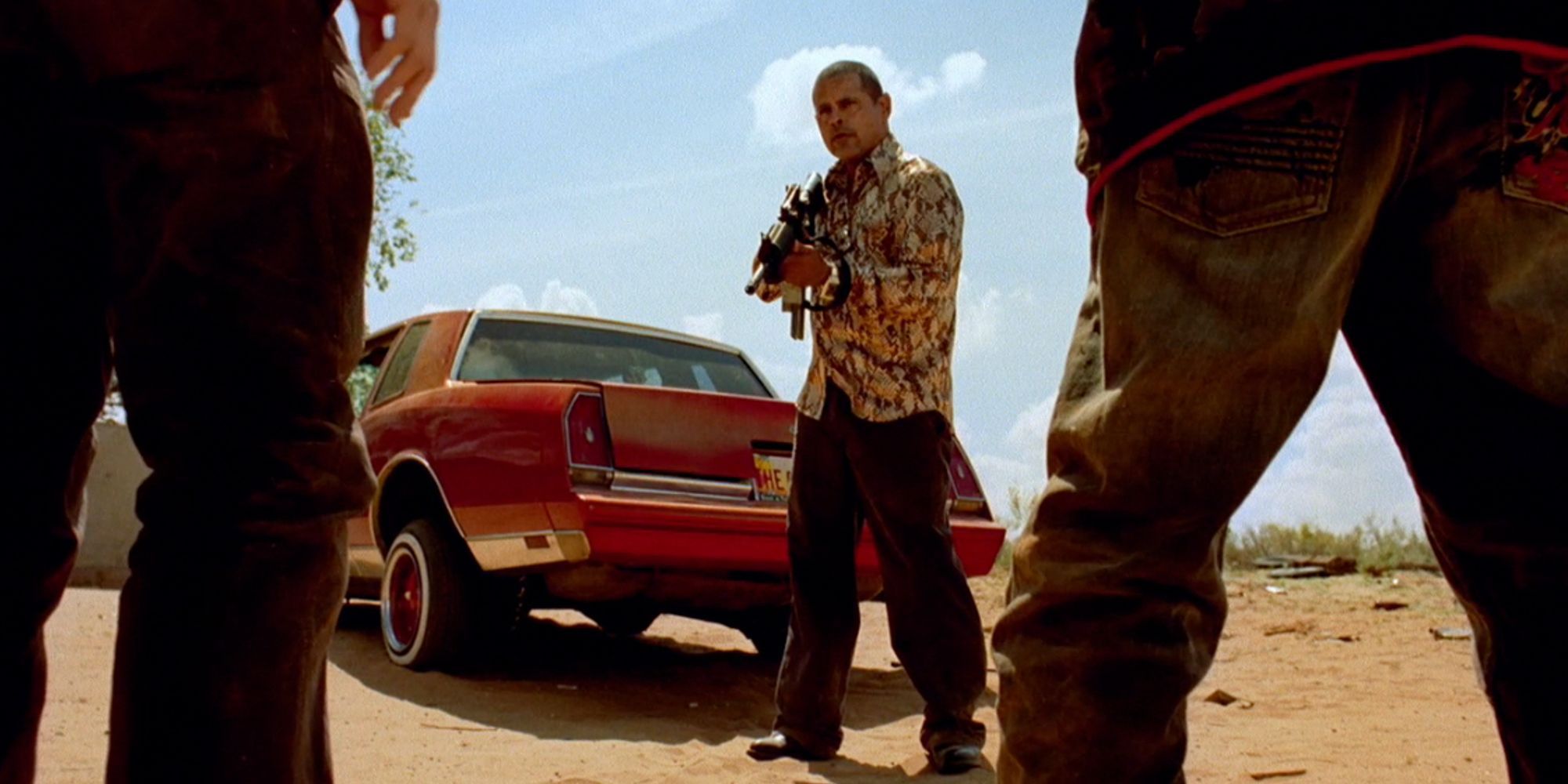 According to Breaking Bad's Raymond Cruz, fans who have met him reveal they are still really scared of his series villain, Tuco Salamanca, in real life over 14 years since he met his fate. Tuco Salamanca joined the franchise in season 1 of Vince Gilligan's original celebrated AMC series, making his on-screen debut in episode 6, "Crazy Handful of Nothin'". A high-ranking member of the Cartel, Salamanca was the violent and unpredictable member of his family who helped establish their drug operations, leading to him crossing paths with both Walter White (Bryan Cranston) and Saul Goodman (Bob Odenkirk) in the original Breaking Bad series, as well as its spin-off, Better Caul Saul.
As part of Screen Rant's exclusive interview with Cruz for his upcoming reprisal of the role of Salamanca for PopCorner's Breaking Bad-inspired Super Bowl commercial, Cruz opened up about how viewers have shared how his character has continued to have an impact on them after both Breaking Bad and Better Call Saul reached their conclusion. Cruz explained that while plenty of dedicated fans who recognize him have approached him in real life, the actor has noticed that they're often nervous due to his performance as Tuco. Check out Cruz's full response below:
After all this time, the interaction with the fans is crazy because the fans love the show, the fans know all the dialogue. They know the premise, they know all the situations, fans love the character. Usually, when fans come up to me, they're shaking. They'll interact with you, but you shake hands with them and you can feel them sweating and they're nervous because Tuco is — it's a strange vibe, you know? You're separated by the television screen, but when fans see me in person, they literally think that I'm Tuco Salamanca, so it's a bit strange, but it's great, because I love that the fans are so drawn to the character and drawn to the show, and that they love the show.
Related: Walt & Jesse's 2023 Comeback Hurt Better Call Saul's Perfect Ending
How Tuco Salamanca Left A Lasting Impact On Breaking Bad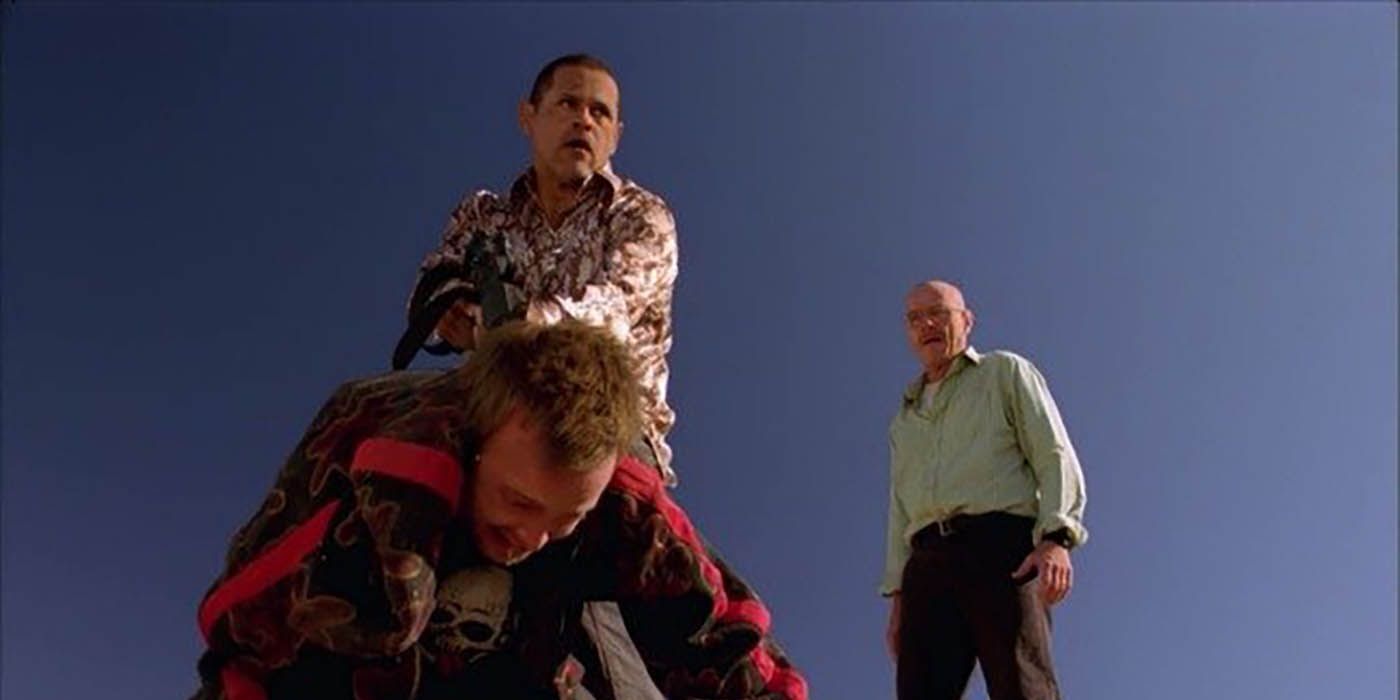 While Cruz's villain met his bloody end in the earlier seasons of Breaking Bad, Tuco has remained one of the series' most notable figures, leaving a lasting impact on the universe. Tuco is one of Walt's earliest partners as he and Jesse (Aaron Paul) became involved in creating meth, after the pair earn Tuco's respect through Walt's risky show of power. While he approved of their product, Tuco's lethal and violent side scares the pair, and they attempt to break out of their agreement but are soon kidnapped by the Cartel kingpin to a remote cabin in the desert after the authorities raided his hideout.
While Tuco remains unaware of Walt and Jesse's intentions and continues to trust him, the pair soon find themselves the victim of his wrath when they fail to poison him. After a tense showdown which sees Jesse beaten and held at gunpoint, the pair are able to injure Tuco, with Hank Schrader (Dean Norris) making the killing shot after another standoff fails to diffuse the situation. While Tuco met his end in season 2, the character was further developed in Better Call Saul, as Jimmy crosses paths with the kingpin long before his Breaking Bad appearance.
Given his time was short-lived on both shows, many Breaking Bad fans have since taken to expressing their hopes of seeing more of Tuco Salamanca explored in the future. Cruz also exclusively confirmed his hopes to see more of the Salamanca family explored in some kind of project, however, with his character having already been killed off and Gilligan lacking interest in further exploring the universe, it seems unlikely any such story could come to fruition. Regardless of the future, audiences can go back and celebrate Tuco's time as a menacing force for Walt with Breaking Bad streaming in its entirety on Netflix now.
Next: Tuco's Breaking Bad Backstory (Revealed In Better Call Saul)
#Breaking #Bad #Fans #Scared #Villain #Real #Life #Star