Black Widow is a stalwart Avenger, but her vision of Earth's Mightiest Heroes gathers together a roster of trained killers to protect the planet.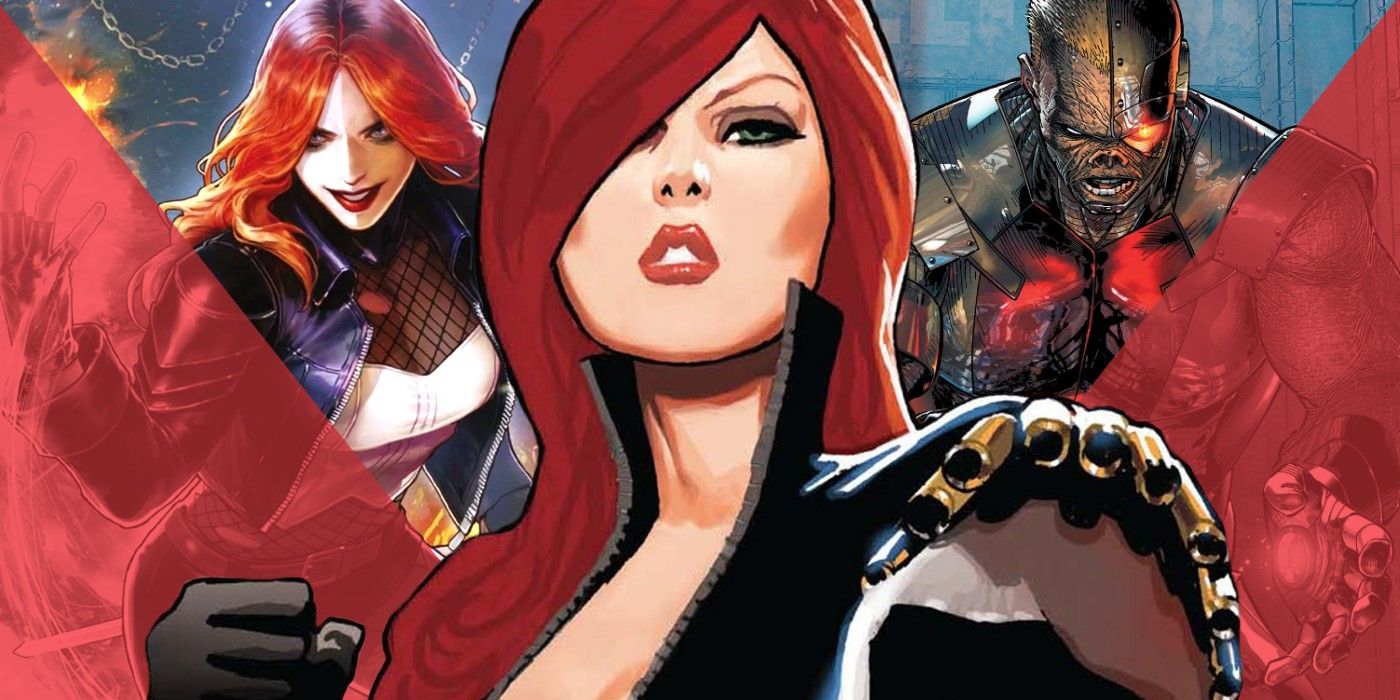 Known as Earth's Mightiest Heroes, The Avengers have welcomed a huge array of heroes into their ranks, from the literal God of Thunder Thor Odinson to the former Russian super-spy Natasha Romanoff, aka the Black Widow. Black Widow has taken leadership of the team several times, but the one roster fully assembled under her leadership are the most hardcore fans have ever seen.
The series Mutant X thrust Alex Summers, aka Havok, into a world where his brother Cyclops died as a child, and was thus unable to lead the X-Men. As a result, the world is very different, with a variation on the original mutant team known as the Six living in a world that's even more hostile to mutants than Marvel's main reality. When the Six set out on a rescue mission with international scope, they come face to face with Black Widow's team, which is made of several familiar faces – not all of them heroes.
Related: Black Widow Cosplay Resurrects The One Costumes MCU Fans Will Never See
It's difficult to imagine a team of Avengers that operate completely under government control, but that is exactly what the Avengers of Earth 1298 represent. As first shown in Howard Mackie and Ron Lim's Mutant X #30, the team is comprised of Black Widow (who uses her own version of Spider-Man's web-shooters), the zombie-cyborg Deathlok, the towering Iron Giant-Man, former villain Typhoid Mary, and a blind Hawkeye. It's revealed that when a Sentinel attack killed several iconic heroes and Captain America abandoned the team, their former bond fell apart, but Black Widow kept them going by remolding the unit into a new, more bloodthirsty iteration. Hailed as "The World's Most Powerful Heroes" by former team member Captain America, the Avengers refuse the Captain and his allies passage into Canada, leading to an all-out brawl.
Black Widow's Avengers Are Trained Killers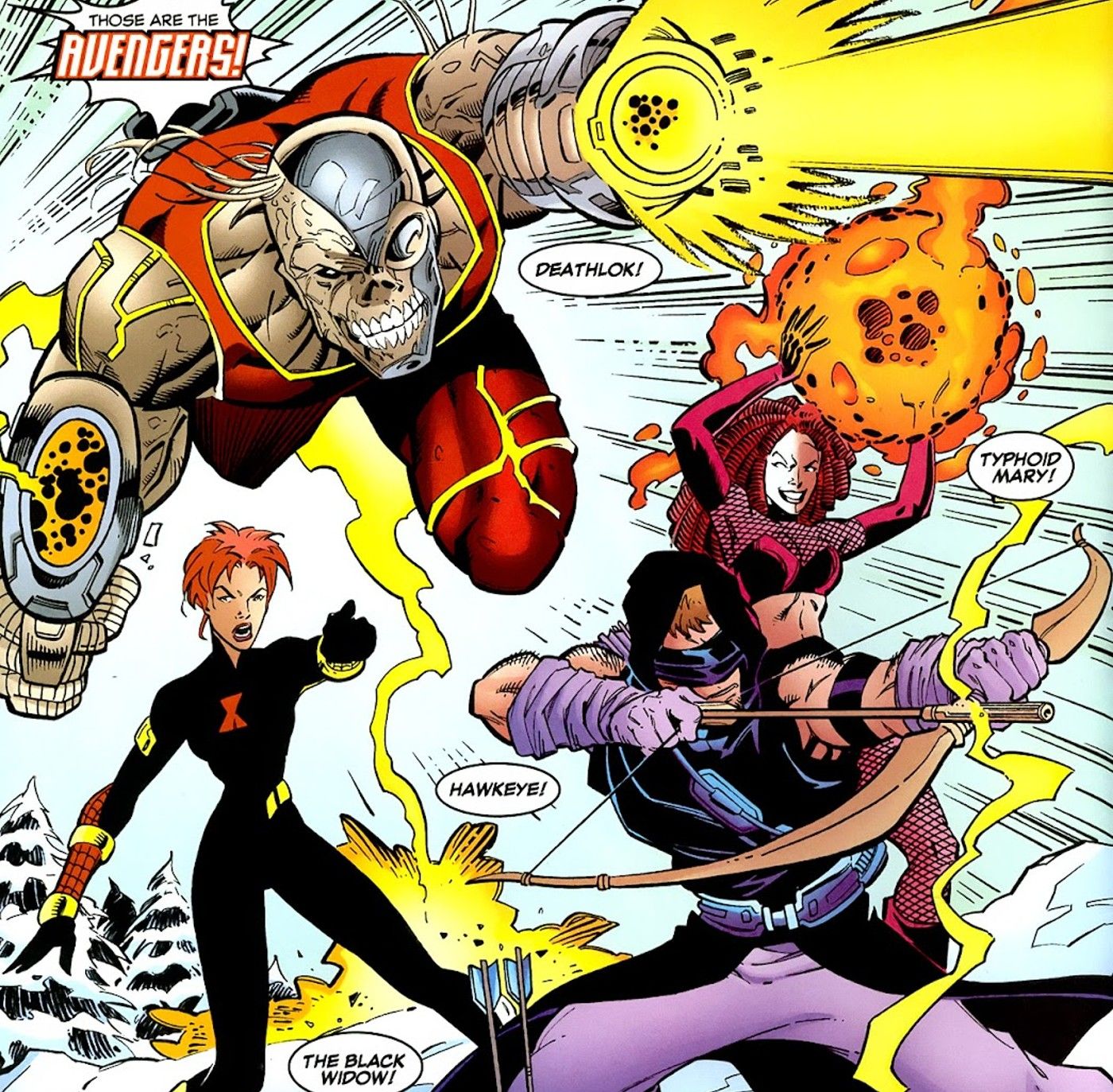 With their loyalty to the U.S. government, it's apparent that Natasha's Avengers are less freelance and more akin to future iterations of the Thunderbolts, which explains why killers like Typhoid Mary and Deathlok feature on the roster. The team harbor a deep hatred towards Captain America for leaving them in the lurch, and even the more heroic figures like Clint Barton and Tony Stark are willing to kill at the drop of a hat. At the same time, it's clear Black Widow has wielded her team to address some major threats in a world that has gone tragically wrong.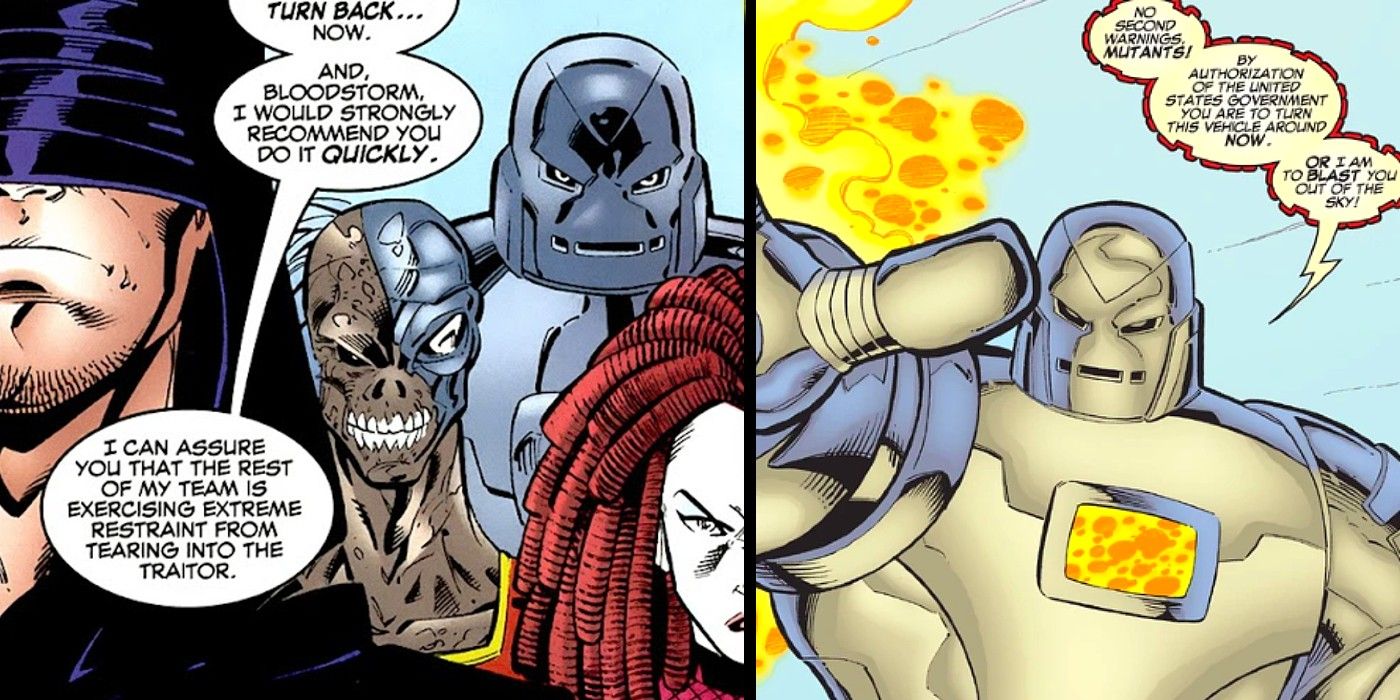 The Avengers are no strangers to lethal missions, from Iron Man's disastrous Galactic Storm mission to Captain America's own Secret Avengers, but Black Widow's Mutant X team are the deadliest assortment of superhumans that has ever held the Avengers name. It turns out that in a world riven by conflict, Black Widow was the only hero willing to take the idea behind the Avengers and change it into something darker, saving lives while arguably selling the soul of the team.
Next: Why The First Avengers Team Ignored Spider-Man – Explained By Stan Lee
#Black #Widows #Avengers #Teams #Hardcore #Roster