Black Panther 2's Okoye says black women give her an unexpected compliment, and explains why they resonate with the character's compelling storyline.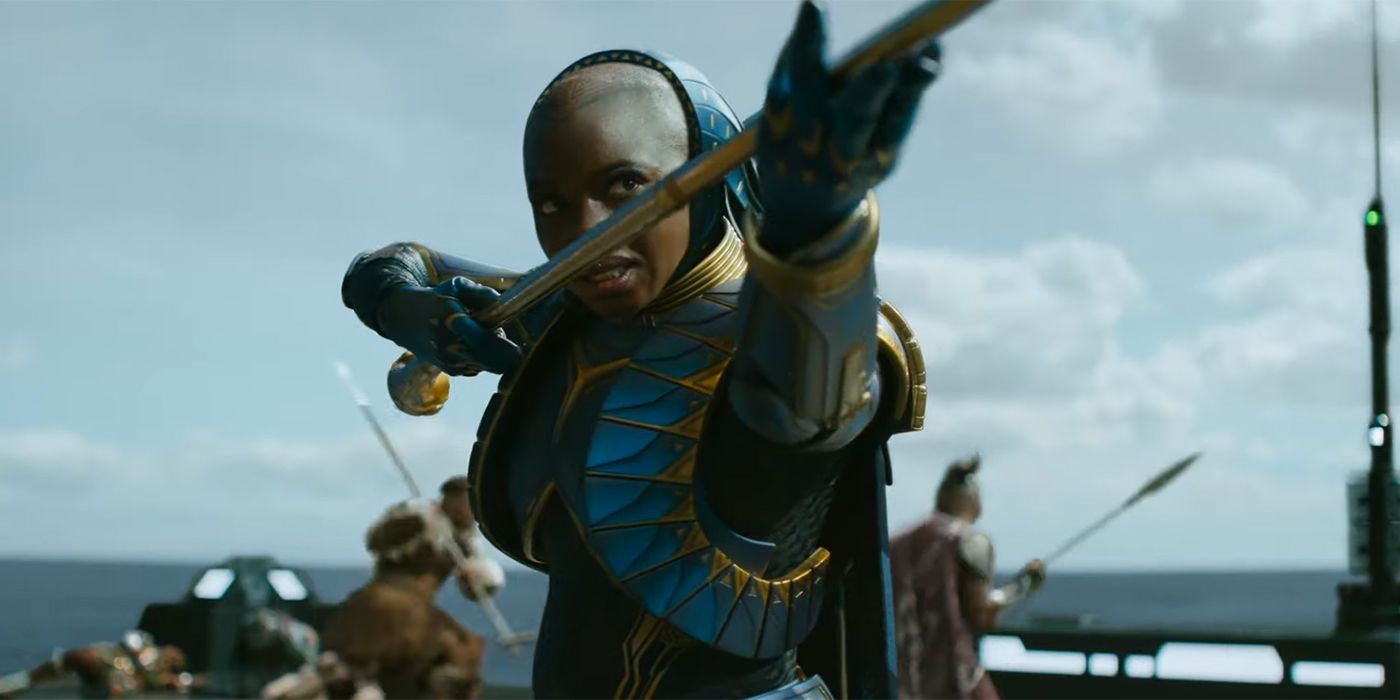 Danai Gurira, who portrays Black Panther: Wakanda Forever's Okoye, shares an unexpected compliment she often gets from Black women who have seen the film. Gurira initially played the role in Black Panther in 2018 and subsequently in Avengers: Infinity War and Avengers: Endgame​​​​​​. The final film of Phase 4 of the MCU, The Black Panther sequel addresses King T'challa's (Chadwick Boseman) death and its aftermath. Wakanda Forever has grossed over $832 million to date.
On The Late Showith Stephen Colbert, Gurira discusses why black women resonate with her Black Panther: Wakanda character.
Though at first hesitant when presented with Okoye's storyline, she says she understood its impact when audiences shared with her how much Okoye's journey meant to them. Viewers were able to see a new side to Okoye, who undergoes a period of "failure," "brokenness" and "vulnerability." Read more of what Gurira shared below:
It's been really amazing because the thing that I didn't expect is the women who come to me, black women who come to me and talk about the aspect of how we are often in a strong black woman trope of sorts. Like strong black woman, she's strong. And Okoye is kind of a very palpable representation of that, but, actually to see her fail, a lot of women came up to me and talked about how they appreciated seeing her vulnerability and showing that we don't and we shouldn't have to carry the world on our shoulders. And how do we process our own grief, do we ever get to?

I realized how powerful it would be to actually allow her character to go through failing and complications that cause her to not be able to stand strong and hold everything together. She has to go through her brokenness, too.
Related: Black Panther: Wakanda Forever Proves It Needed To End Phase 4
Okoye's Story In Black Panther: Wakanda Forever Explained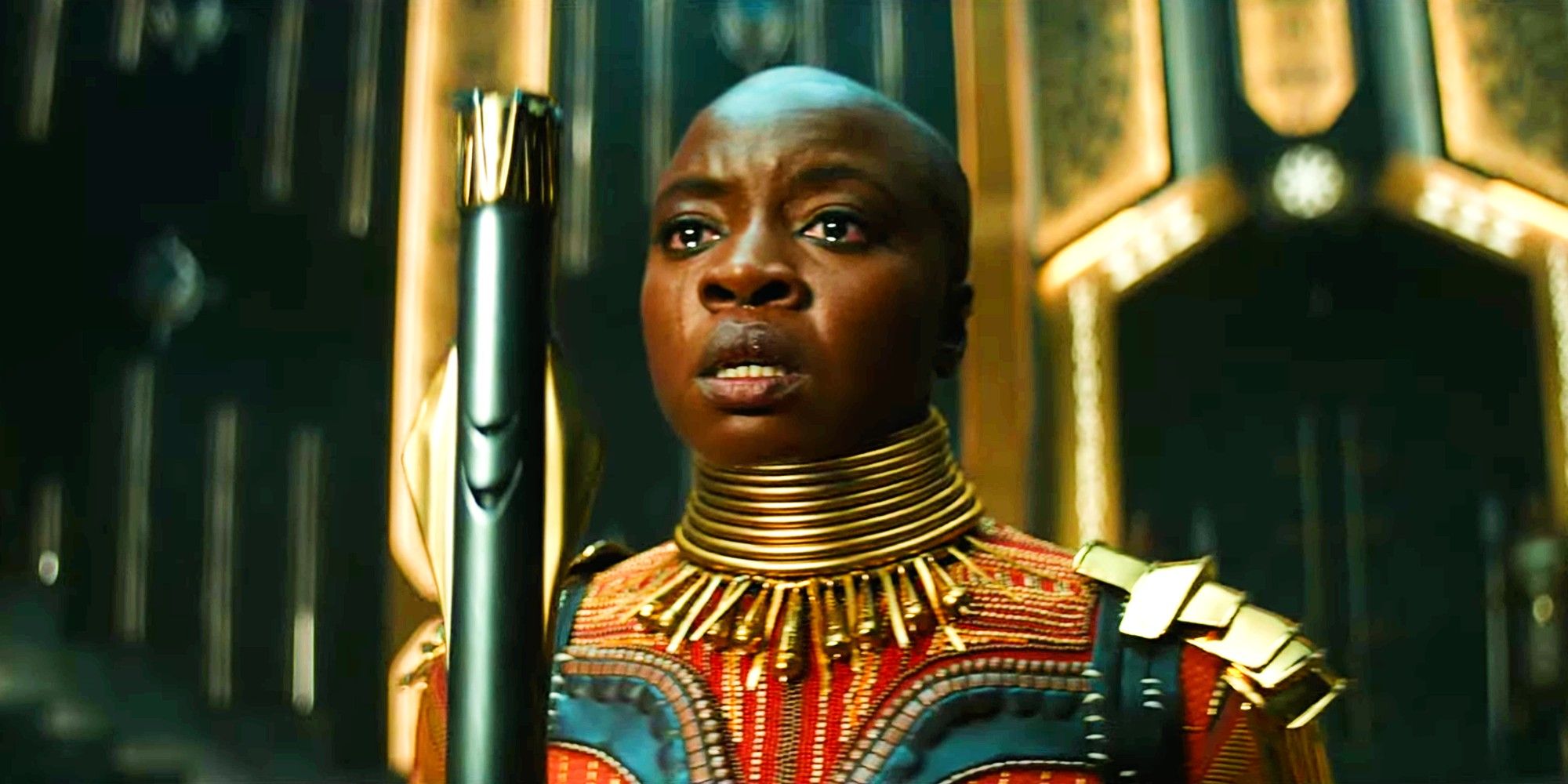 As introduced in Black Panther, Okoye is the general of the Dora Milaje, with no one in Wakanda surpassing her combat skills. After King T'Challa's death, she faithfully serves Queen Ramonda (Angela Bassett) and Shuri (Letitia Wright). However, she fails to protect Shuri when they venture out on a search for Riri Williams (Dominique Thorne), a student who invented a vibranium detector. Ramonda subsequently strips Okoye of her title, to her despair. After Ramonda is killed during Namor's (Tenoch Huerta) attack, Okoye rejoins fellow Wakandans during a counterstrike, in Midnight Angel armor. As her final act of the film, she rescues CIA Agent Ross (Martin Freeman) from captivity.
Okoye has a well-crafted arc in Wakanda Forever, which rivals even that of Shuri. In prior films, Okoye is faultless and beyond reproach, consistently upholding her duties as a warrior, leader, and Wakandan. She has no qualms about making W'kabi surrender or seeing him outcast from society upon discovering that her husband is a traitor to T'Challa. Her failure to protect Shuri from Namor highlights her humanness; viewers realize that she too, is as susceptible to making mistakes as any other character. This makes it all the more satisfying to see her rise up out of her dejection and seize the opportunity to redeem herself. Additionally, Okoye must now find an identity outside of acting as her country's defender. No longer the Dora Milaje's general, future films are likely to explore her new independence as a Midnight Angel, alongside Aneka (Michaela Coel), amongst many other possibilities for her compelling character.
With Gurira's incredible performance, it's no wonder that so many viewers identified with Okoye or at least empathized with her narrative. Gurira is no stranger to badass roles — see The Walking Dead's Michonne — and will reprise her role as Okoye in an upcoming untitled Disney+ series. The series is said to be a spin-off, which will cover Okoye's origin and rise to Dora Milaje's leadership. Black Panther: Wakanda Forever does a lot of things right, and one of them is facilitating Okoye's path to becoming a more central character in the MCU.
Next: Wakanda Forever Corrected 1 Black Panther 2018 Mistake
Source: The Late Show with Stephen Colbert
#Black #Panther #Okoye #Black #Women #Give #Unexpected #Compliment