Every Sims 4 player has their own unique playstyle when it comes to living out their Sims' lives. While some fans of the game prefer to have crazy, unrealistic scenarios play out in-game like building a dungeon or marrying the Grim Reaper, other players like a more grounded, lifelike style of play. While The Sims 4 does provide some in-game options by itself for fans to play in this manner, there are many mods that can enhance realistic gameplay in more complex ways.
From torturous Sims 4 mods for players' inner villain to small UI improvements, the world of Sims 4 modding is incredibly vast. It's possible for players to find just about anything they can think of for their game, but with so many options it can be hard to sort through them and find the most high-quality options that are still receiving compatibility updates – it's always frustrating to find a promising mod and then discover it was last updated years prior. These Sims 4 mods are the best options currently available for creating more realistic gameplay.
Related: Sims 4: Finding Collectibles Made Easy Thanks To New Mod
Contextual Conversations Makes For Better Sims 4 Socializing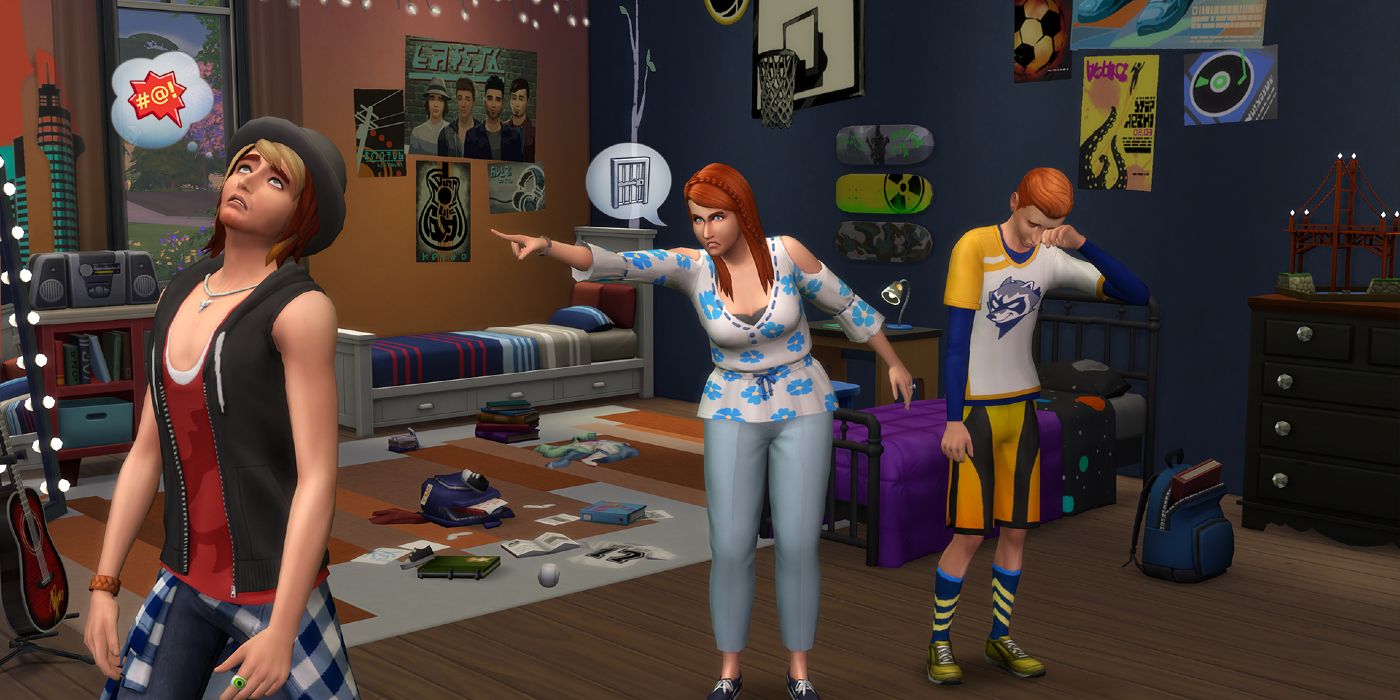 While Sims certainly don't have a shortage of conversation options in The Sims 4, it can be strange when relevant things don't appear as options after big events. For example, a Sim who was recently promoted can't announce that fact to their family, and Sims who may have almost succumbed to one of The Sims 4's many possible deaths earlier in the day can never bring it up. The Contextual Social Interactions mod from Lumpinou remedies this, adding relevant new options like letting Sims trash their ex after a recent breakup or discuss baby names after sharing a new pregnancy.
SimRealist Is All About Grounded Sims 4 Gameplay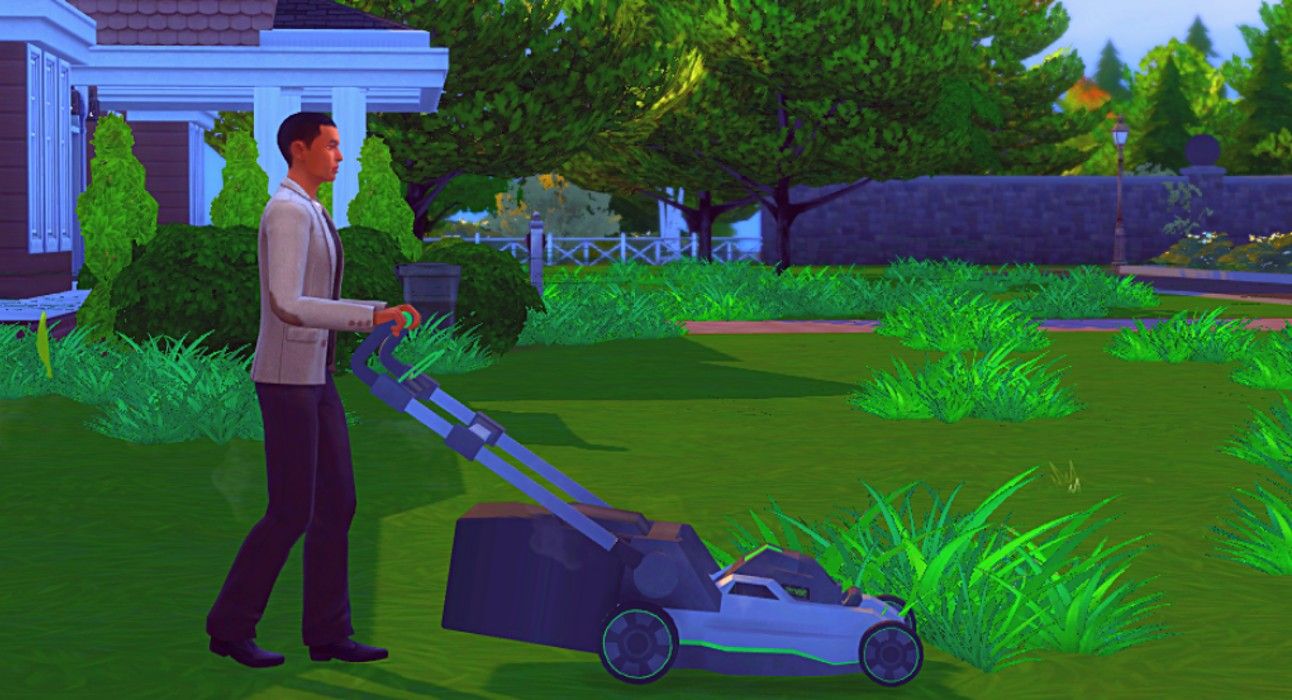 The content creator SimRealist has bundled together many mods they've made designed for in-game realism into one, called the SimRealist Experience. The bundle contains eight total mods, which can also be downloaded separately if players are looking for something specific. The mods vary in their complexity greatly – for example, one introduces more simple home care activities like washing towels and mowing the lawn, while another completely overhauls the death process, introducing funerals and more.
Other additions from the mods include a healthcare system where Sims can go for check-ups and be affected by things like high blood pressure, a complex banking system where Sims can save up their earned Simoleons in The Sims 4, and a real estate market that allows for Sims to do things like purchase additional property and become landlords. An extension of the banking system also renovates the game's bills, splitting them across different utilities into separate payments and adding things like child support mechanics.
Carl's Gameplay Overhaul Is A Sims 4 Realism Reboot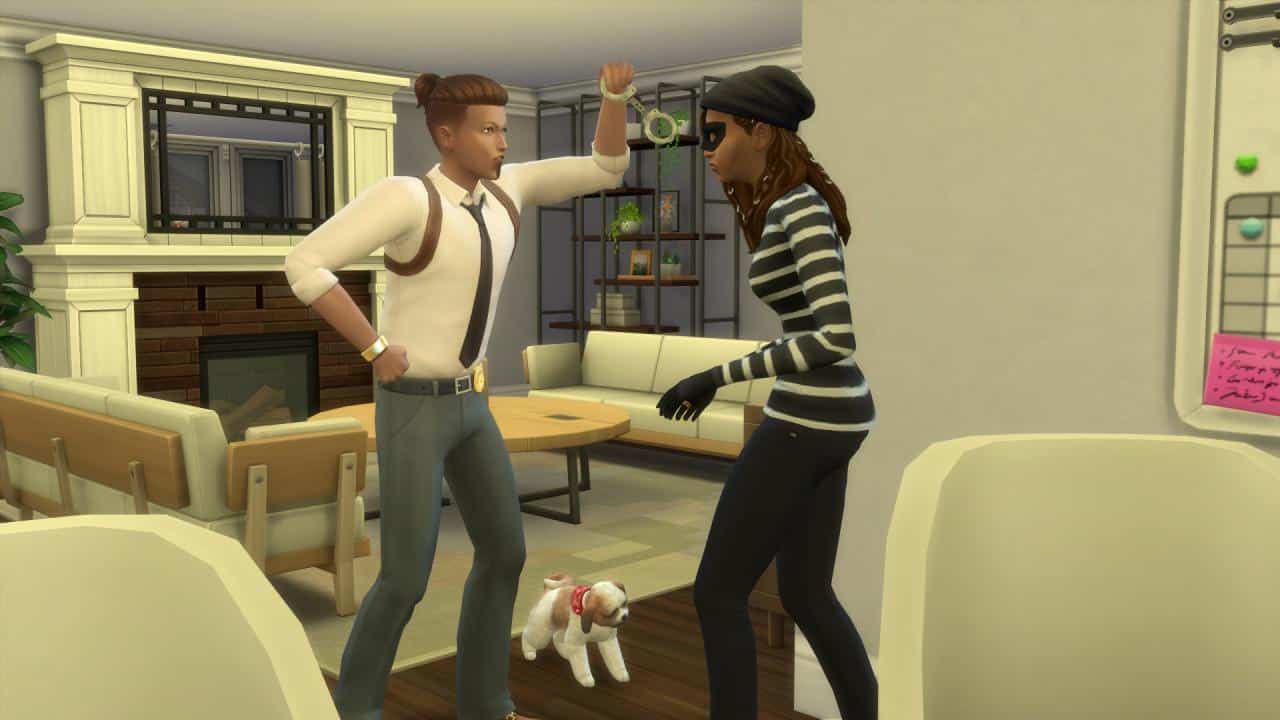 Carl's Guides has been a staple in the Sims community for years, producing not only guides but a myriad of useful mods that enhance gameplay or fix things broken within the game. Carl's Gameplay Overhaul is a huge mod that impacts essentially ever facet of the game, generally in small but meaningful ways that really add up. This includes everything from tweaks to how friendships work – for example, Sims get less social satisfaction from talking to strangers than they do friends – to adding burglars to The Sims 4.
Related: Sims 4 Murder Mod: What It Does & How To Get It
Carl's Gameplay Overhaul mod is designed to add realism and difficulty to the day-to-day management of a Sim's emotions and finances. This is done through mechanics like a decrease in money earned from things – eliminating the easy fast money methods like selling paintings – and an increase to negative moodlet length to counteract the rampant sources of positive moodlets in the game. It also does things like make career and relationship growth slower, making it so it's harder for Sims to gain a promotion or fall in love in a single day, all of which help The Sims 4 feel more realistic.
Slice Of Life Is A Must-Have Sims 4 Mod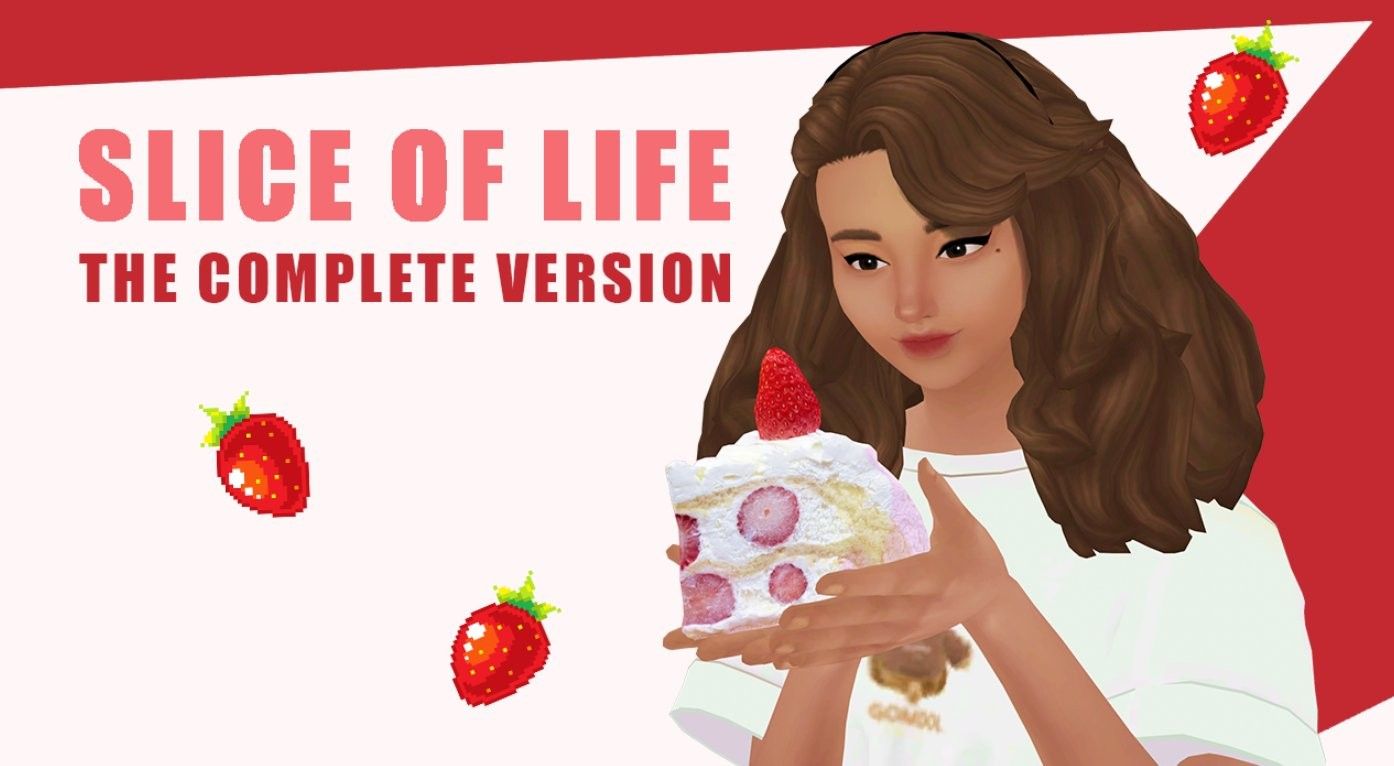 Out of all the well-known mods for the game, The Sims 4's Slice of Life mod is arguably one of the most iconic. Like many of the mods on this list, it's actually a set of different modules that can be downloaded separately or together as a bundle, and every part Slice of Life adds different facets of realism to the game.
Created by modder KawaiiStacie, Slice of Life adds to the health, personality, and psychology of Sims and expands their social options. The mod allows Sims to form lasting memories, have a menstrual cycle, act according to MBTI personality types, attend new events, and more.
The SimDa Dating App Is Realistic Sims 4 Romance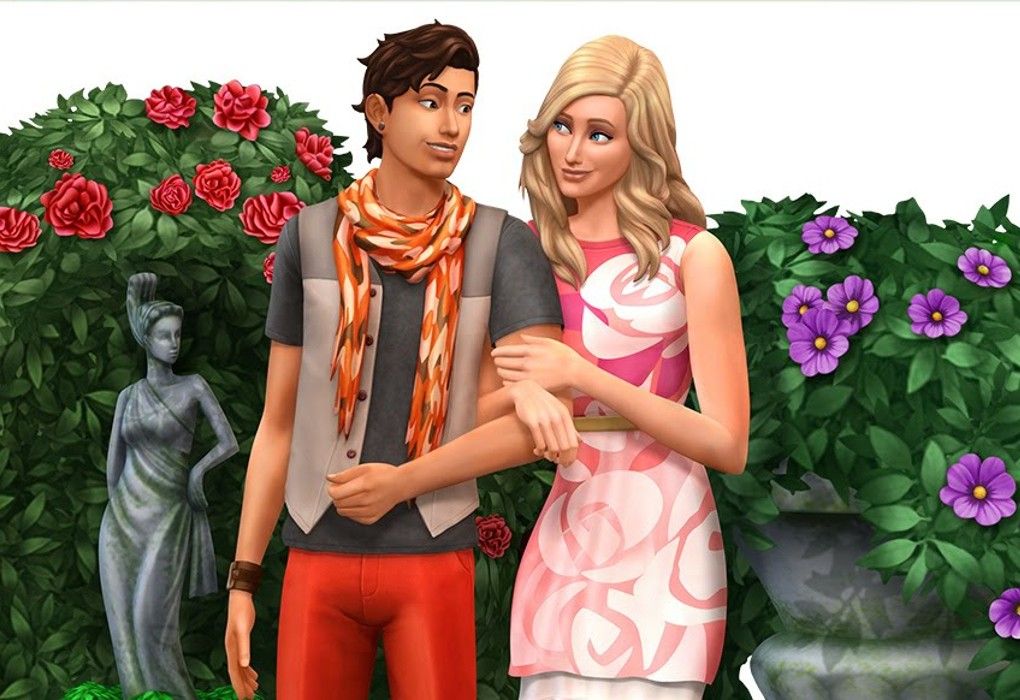 One of the largest gaps in The Sims 4's romance mechanics is the lack of app-based dating, which can be solved with the SimDa Dating App from LittleMsSam. Whether characters are trying to find love after a breakup in The Sims 4 or looking to further the Serial Romantic aspiration, the SimDa dating app is perfect as a realistic alternative in any scenario. Sims can use it to go on blind dates, specific dates, or opt for something more casual through their phone, adding a new lifelike dimension to in-game dating.
Height Sliders Add Visual Realism To The Sims 4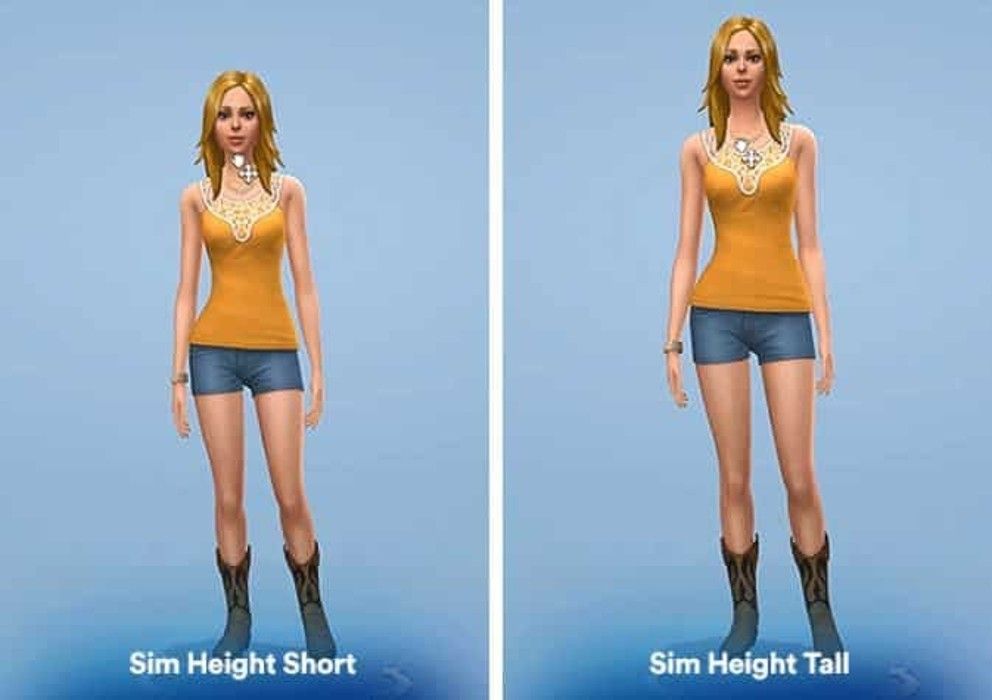 One of the strange things about The Sims 4 is a lack of height variance between Sims. It's simply unrealistic that every adult in the world is the same height, and this issue also contributes to the game's lack of differentiation between teen and adult Sims in appearance. Though there are several height sliders available for the game, the one designed by creator Luumia is arguably the most reliable. Players can choose between different height presets or adjust it manually in Create A Sim, and can use it to create a much more diverse looking population.
Some of these Sims 4 mods are arguably better than EPs officially released for the game, adding an incredible amount of new depth to the title in various areas. As of now, these mods also have all continued to update for compatibility with different Sims 4 patches fairly regularly, and while there's always the potential of mods and custom content clashing with one another, these can be considered overall reliable additions to the game. For Sims 4 players who are looking for more realistic gameplay, these mods are a great place to start.
More: The Sims 4 Mod Hub Will Take The Fun Out Of Mods
Source: Carl's Guides/Patreon, IGN/YouTube, KawaiiStacieMods, LittleMsSam/CurseForge, Lumpinou/Patreon, Luumia/Patreon, SimRealist
#Realistic #Sims #Mods #Lifelike #Gameplay