Warning: Contains SPOILERS for Creed III!
The Rockyfranchise is known for featuring loads of real boxers, and Creed III continues this trend by featuring four real-life fighters. Although the main villain of Creed III, "Diamond" Damian Anderson, is played by actor Jonathan Majors, who isn't a boxer, the film has its fair share of performers who have real-world experience in the ring. Although they are far from the first real boxers to appear in the franchise, Creed III is a great showcase for some modern-day boxers that are known more for their fighting than acting. Some are returning and some are new, but here is every real-life boxer that makes an appearance in Creed III.
Featuring real-life boxers has been a staple of the Rocky franchise since the very beginning, with Rocky Balboa's first-ever fight being against a fighter named "Spider" Rico who was portrayed by boxer Pedro Lovell. Tons of boxers have appeared throughout the franchise, with some having their careers significantly boosted by the movies. Some real-life boxers have even portrayed the main villains of their respective films, with Tommy Morrison playing Tommy "The Machine" Gun in Rocky Vand Antonio Tarver playing Mason "The Line" Dixon in Rocky Balboa. Creed III introduced another batch of real boxers to the Rocky universe, and here's who all four of them are.
Related: 5 Ways Creed 3 Succeeds Where Rocky 3 Failed
4
Canelo Alvarez As Himself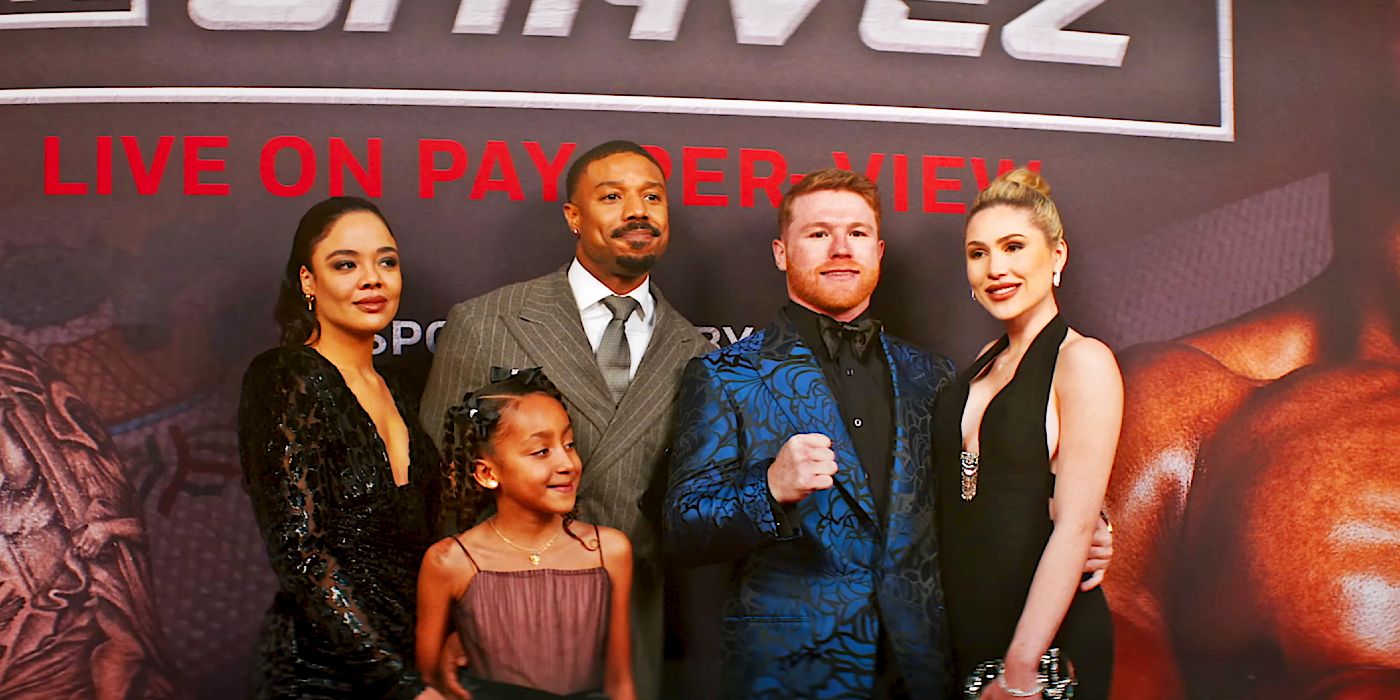 Canelo Alvarez is the first real-life boxer to appear in Creed III, with the big boxer earning a small cameo alongside Adonis Creed and his family in Creed III. Canelo Alvarez is a 32-year-old Mexican boxer that has racked up a pretty impressive record in the ring. Out of 62 fights, Canelo has won 58, winning 39 of these by KO. Out of the four he hasn't won, Alvarez only lost two, with the other two matches ending in a draw. Canelo Alvarez has won world championships in four different weight classes, and is the only boxer in history to become the undisputed champion while in the super middleweight class.
Canelo Alvarez's fame has definitely earned himself a spot in the Rocky franchise's boxing hall of fame, with Alvarez finally getting his appearance in Creed III. In the film, Canelo Alvarez can be seen at a red-carpet event promoting one of Adonis Creed's fights. Canelo Alvarez appears alongside his wife Fernanda Gomez, with both celebrities playing themselves. Creed III is Canelo Alvarez's first acting role, with the fighter mostly staying inside the ring. Despite this, it is rumored that Canelo Alvarez got a pretty good payday for his brief Creed III appearance, most likely making the brief acting debut worth it.
3
Florian Munteanu As Viktor Drago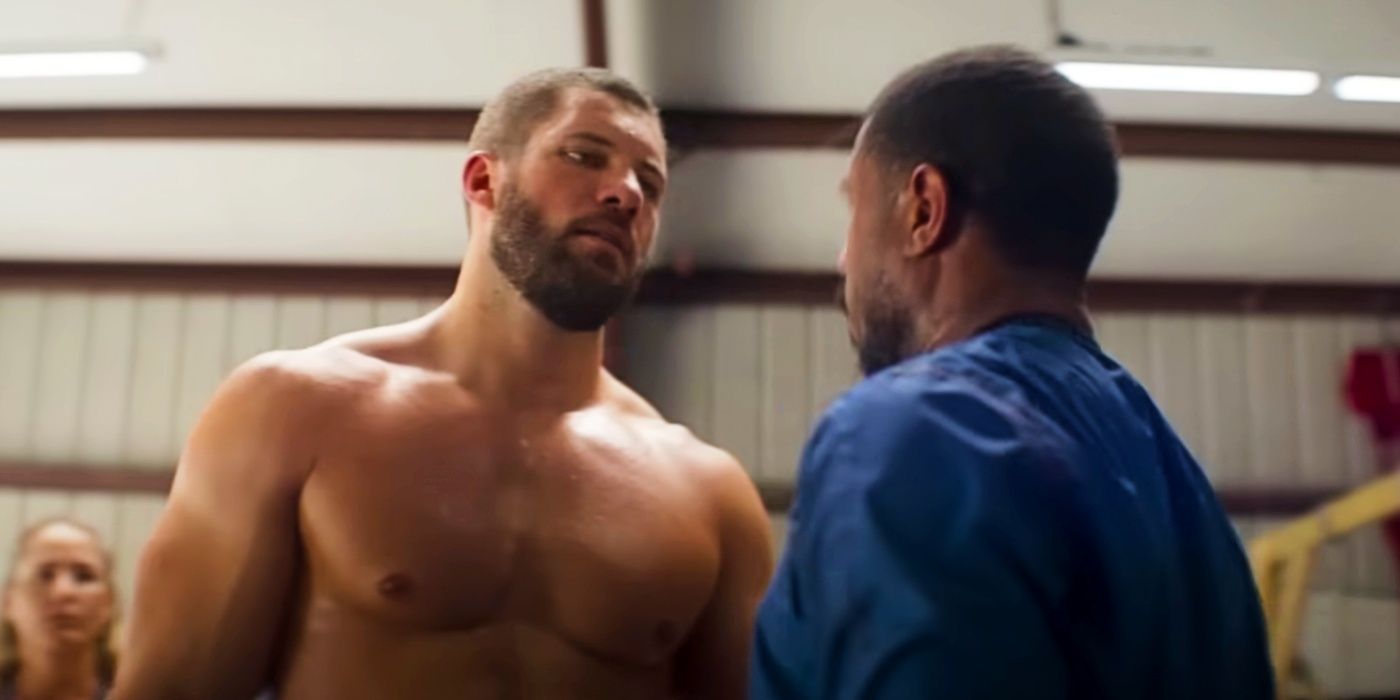 The next real-life boxer that appears in Creed III is Florian Munteanu, who plays Viktor Drago. This isn't Munteanu's first appearance in the franchise, as he actually played the main villain in Creed II, with Creed III marking his second Rocky appearance. Florian "Big Nasty" Munteanu is a Romanian boxer who holds a record of 68-10, with six of these being draws. Unlike the others on this list, Viktor Drago actor Florian Munteanu is actually more known for his acting. Creed II launched Munteanu into stardom, but the actor also appeared in Shang-Chi and the Legend of the Ten Rings and is set to appear in the upcoming Borderlands movie.
In Creed II, Viktor Drago and his father Ivan Drago return to America to take on Adonis Creed and Rocky Balboa. Although the battle between Adonis and Viktor is heated, Creed III reveals that they have stayed friends since their initial bout, with Adonis promoting some of Viktor's fights. Viktor is initially set to fight Felix Chavez before he is attacked by one of Dame's goons. However, this isn't the end of Viktor's appearance, as he later comes back to help train Adonis for his fight with Dame. Florian Munteanu's time in the franchise is far from over, as a Viktor Drago spin-off project is in development, guaranteeing his return.
Related: Creed 3 Officially Gives The Rocky Franchise Its Apollo Replacement
2
José Benavidez Jr. As Felix Chavez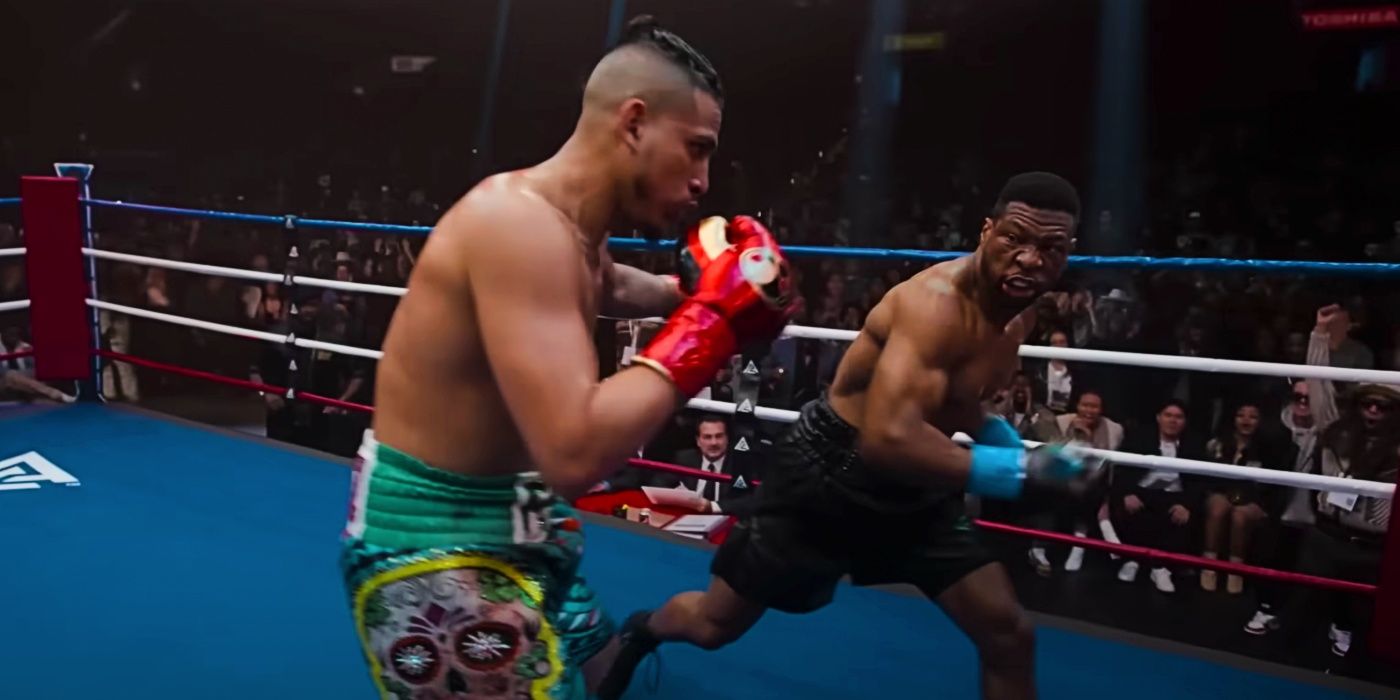 The biggest real-life boxer role in Creed III is filled by José Benavidez, who plays the fictional boxer Felix Chavez. José Benavidez is a 30-year-old American boxer that mostly sticks to the welterweight class. José Benavidez has been in 30 fights in his professional career, with the boxer winning 27 (18 by KO), losing two, and drawing once. José Benavidez has been fighting since a very young age, with him being the son of a boxing trainer. Although he isn't as well known for his acting, Benavidez was given a major role in Creed III, showing he has what it takes to succeed in the ring and on the screen.
The boxer-turned-actor plays a new character named Felix Chavez in Creed III, with the character being the prized fighter of Adonis Creed's training program. Chavez is initially set to fight Viktor Drago, with their match getting canceled due to Drago's injury. Drago is then replaced by Jonathan Majors' "Diamond" Dame Anderson, with Dame fighting dirty and beating Chavez. This is what inspired Adonis to take on Dame, with Adonis eventually beating his former friend. Although Felix's role is bigger in the first half of the movie, José Benavidez is undoubtedly the crux of the film's story.
1
Tony Bellew As Ricky Conlan
The final real-life boxer in Creed III is Tony Bellew, with the actor returning to the Creed movies as "Pretty" Ricky Conlan. Bellew is a 40-year-old English boxer that has been in 34 fights, winning 30, with 20 of them being by knockout. Bellew has only lost three fights, with one ending in a draw. Bellew hasn't done much acting outside of Creed, but the few performances he has given have been great.
Tony Bellew made his big-screen debut in the original Creed, with Ricky Conlan being the villain of the first film. Ricky Conlan actually beats Adonis by a split decision, being one of the few boxers to pull this off. However, Conlan was arrested for gun possession charges after the original movie, with him only getting released before Creed III. Conlan reappears in Creed III to challenge Adonis to a rematch. However, this turns out to be a mistake, as Adonis finally beats Conlan in Creed III.
More: Creed 3 Secretly Proves Adonis Still Needed Rocky To Win
#Real #Boxers #Creed