90 Day Fiancé star Loren Brovarnik used to look different back in 2007. The mom of three shares a sweet throwback photo of herself from 16 years ago.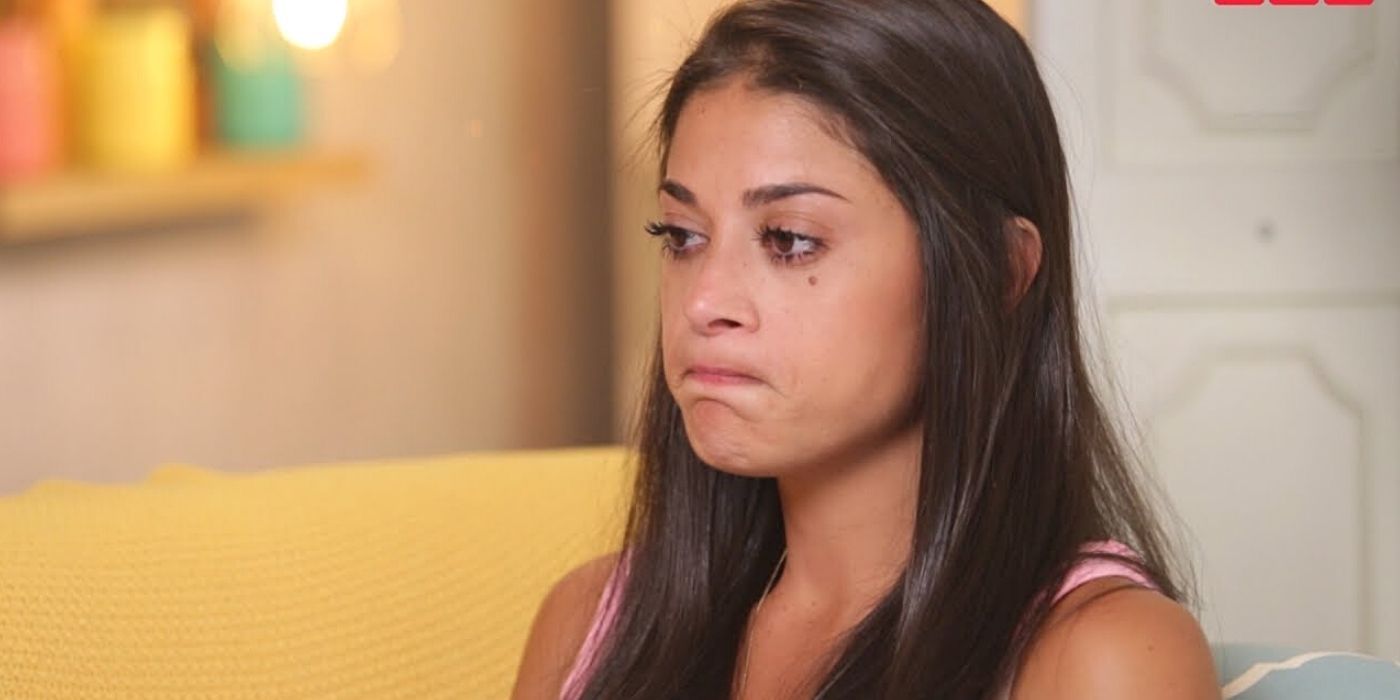 Loren Brovarnik from 90 Day Fiancé revealed how she used to look 16 years ago in a throwback photo on Instagram. Best known for her Pillow Talk appearances with Israeli husband Alexei Brovarnik, Loren currently stars in her own spin-off called Loren & Alexei: After the 90 Days. In the season currently airing, Loren is pregnant with her third baby and making plans to move out of the U.S. with Alexei and their two older kids. Loren was first featured in 90 Day Fiancé season 3 and got married in 2015.
Fans have seen 90 Day Fiancé star Loren Brovarnick's in the past eight years, from her getting married to becoming a mom of three babies under 3. In 2007, however, Loren lived a different life, according to a picture she shared on Instagram. Loren's friend Nicole seems to have sent her the screenshot, which she later showed her 1.4 million+ followers. The Facebook memory was dated February 7, 2007, which is 16 years ago.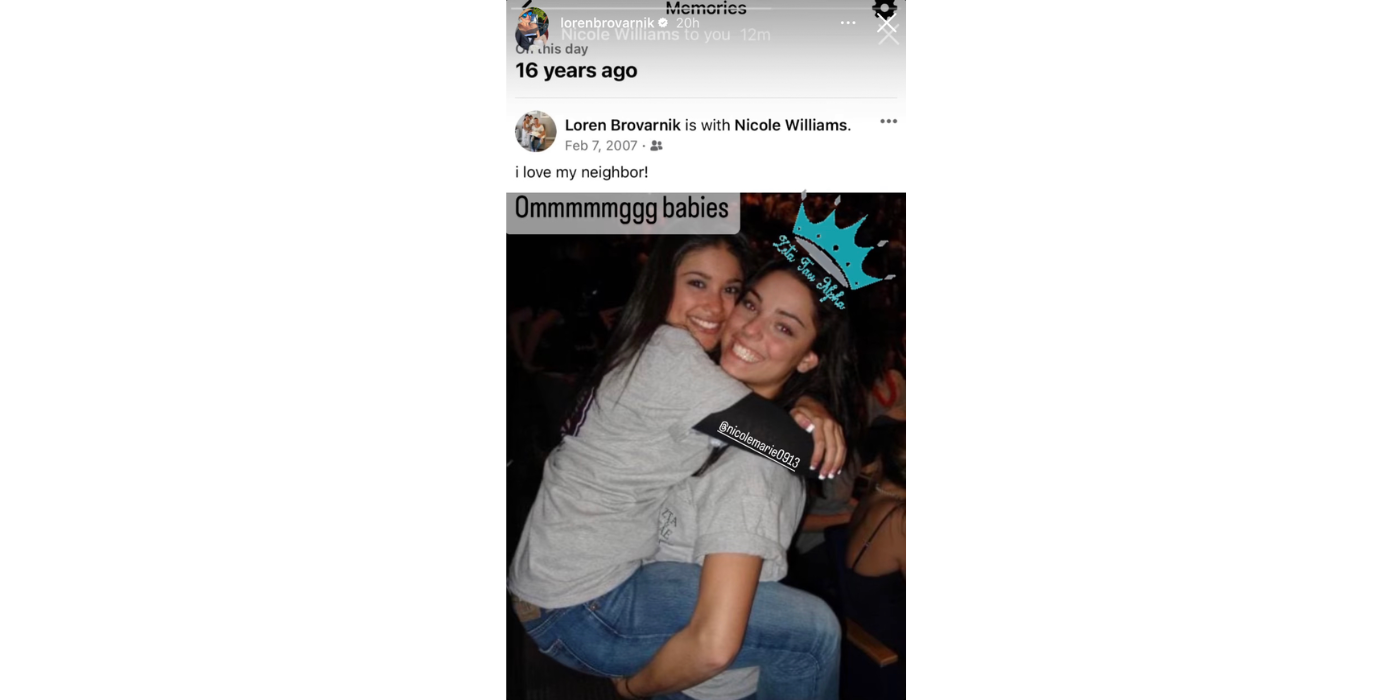 The photo, originally posted by Loren, was captioned, "I love my neighbor!" and she tagged her friend Nicole. In the photo, Loren had been picked up by her friend as both smiled for the camera. "Ommmmmggg babies," Loren said about her sweet memory.
Related: 90 Day Fiancé: What To Know About Loren Brovarnik's Modeling Plans
90 Day Fiancé's Loren Brovarnik Is An Influencer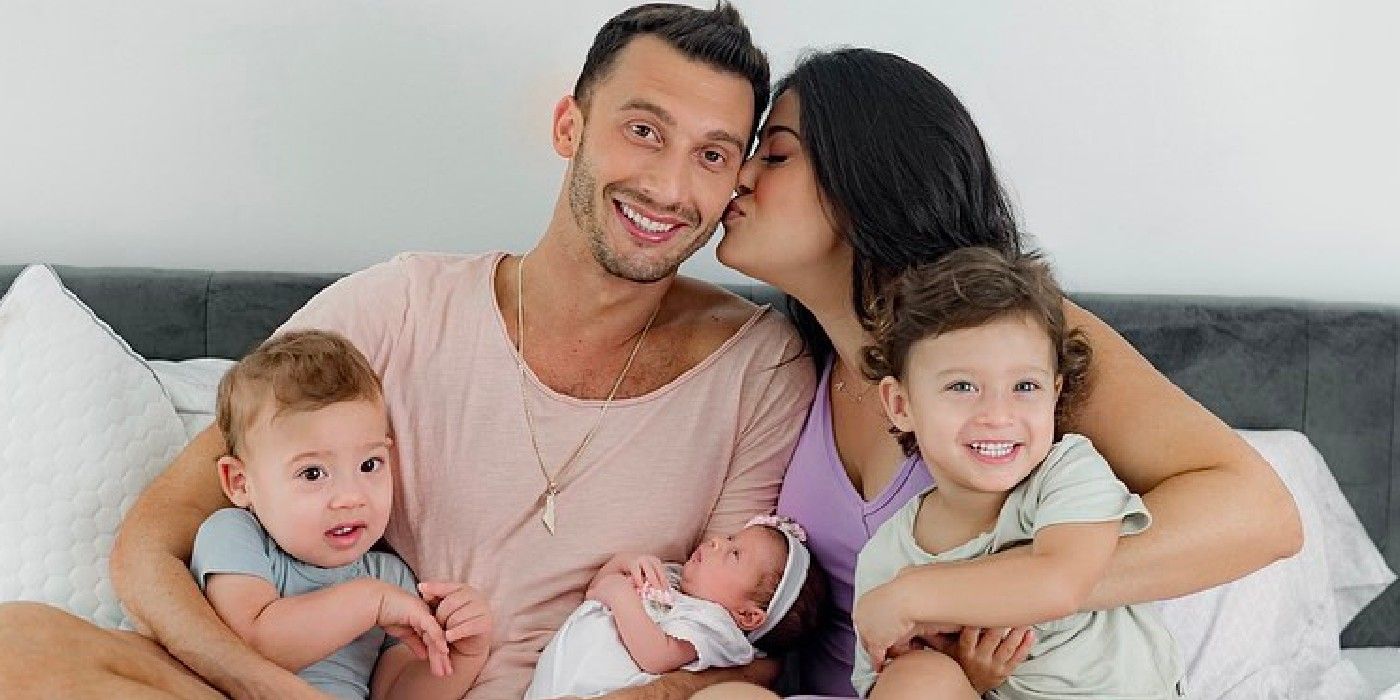 It looks like Loren's photo was from her college days, thanks to the sticker crown worn by her friend in it. Loren was born on June 30, 1988. She was born in New York City and grew up in Parkland, Florida. She attended the University of North Florida. There, Loren studied Communications and Advertising. Loren was working full-time as an executive administrative assistant. She had to take maternity leave when she gave birth to her first baby Shai in April 2020. The 90 Day Fiancé star resumed her job but worked from home, which was a new experience for her.
Loren continued working at that job before she took another break and later left the job permanently after welcoming her second baby. She admitted it was because her employer was extremely unsupportive of the new mom. Besides, the face mark rule wasn't being followed at Loren's job even during the global COVID-19 pandemic. Loren quitting her job was a bold move for her, especially with her growing family during the pandemic. But the reality TV star leveraged her fame to grow her Instagram following.
Loren is now a full-time influencer and mom blogger. Loren is relatable because of her honest mom experiences, as well as for being transparent about things such as her Tourette syndrome. She's having to deal with a great deal of negativity from her parents in her 90 Day Fiancé spin-off as she has decided to leave Miami for good with her husband and kids. Given the tough spot she's in, perhaps Loren is reminiscing about the old days and wishing things were that simple again.
Next: How 90 Day Fiancé's Loren's Face Changed After Post-Baby Weight Loss
Source: Loren Brovarnik/Instagram

#Day #Fiancés #Loren #Shares #16YearOld #Throwback #Photo