Jen and Rishi are one of the new couples on 90 Day Fiancé: The Other Way season 4, but fans are questioning how their relationship started.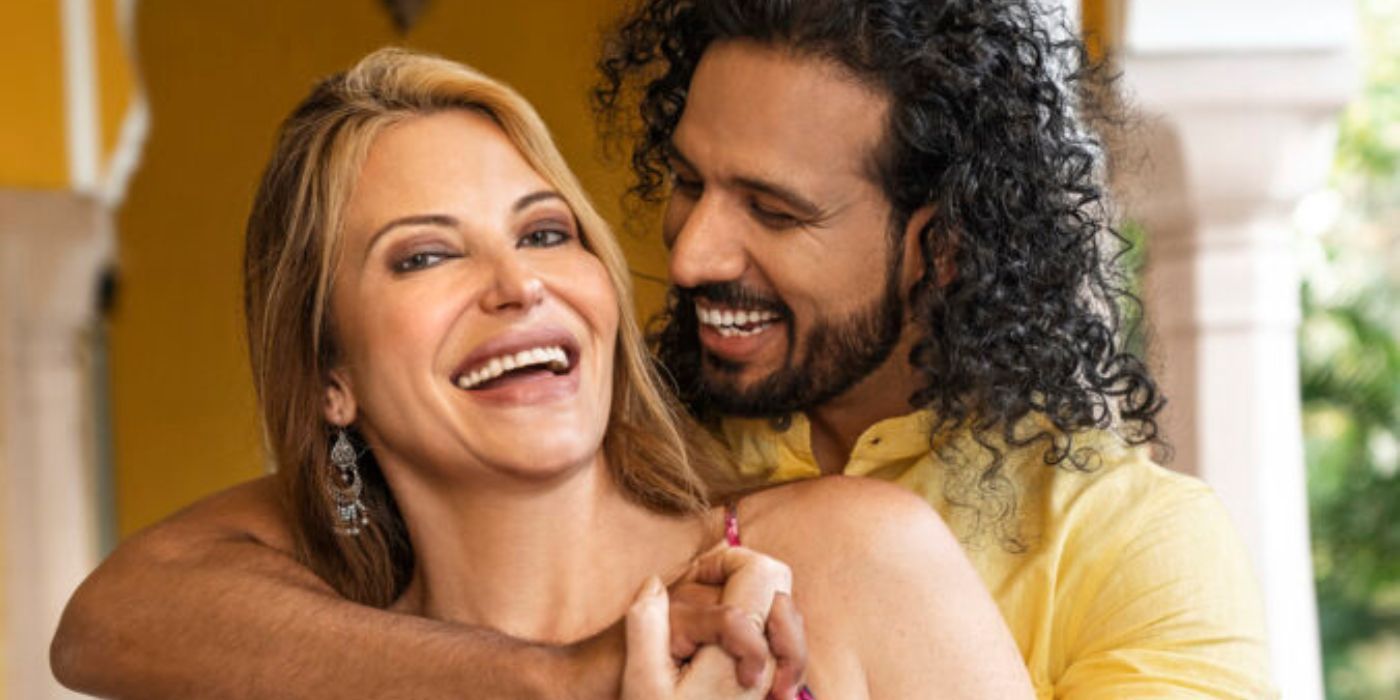 90 Day Fiancé fans are confused by the relationship between Jen Boecher and Rishi Singh on 90 Day Fiancé: The Other Way season 4, and are questioning how exactly their relationship began. Jen and Rishi were both introduced during the premiere of The Other Way season 4, where Jen revealed that she soon planned to move to India to be with Rishi. Jen met Rishi while she was traveling in India, and explained to viewers that she originally was not that into him, as she found him to be self-centered. However, after spending time with Rishi for a few days, Jen changed her mind, and the two ended up getting engaged shortly after.
90 Day Fiancé's Jen and Rishi certainly met in an unconventional way, but 90 Day Fiancé fans on Reddit are questioning why Jen chose to pursue Rishi if she did not like him at first. Reddit user alexthagreat98 began a thread on the topic, and asked why Jen decided to give Rishi her phone number and later meet up with him if his first impression was so bad. Several fans in the comments were quick to jump to conclusions, and argued that Jen likely only gave Rishi a chance because she found him attractive. One Reddit user commented, "He's gotta be the hottest man she can find and that's literally all that matters to her."
Related: Everything 90 Day Fiancé TOW Season 4 Revealed About Each Couple
Other 90 Day Fiancé Fans Defended Jen Boecher
While some fans were convinced that Jen only gave Rishi a chance because of his looks, others defended her and even shared their own similar experiences. One Reddit user wrote, "To her surprise, when she spent time with him, she discovered that he was SO much more than his appearance." Many fans in the comments actually applauded Jen, and supported her decision to give Rishi a second chance and learn more about his character. A first impression does not always do someone justice, so it is good that Jen was kind enough to give Rishi another chance and allowed their connection to grow.
While Jen and Rishi's relationship may have had an authentic start, there have already been multiple red flags for the couple. Jen revealed that she was nervous Rishi was secretly talking to other women, and even had a friend of hers send him a DM as a test. Rishi responded, but it's not clear whether the messages he sent came across were intended to be flirty or friendly. Jen and Rishi also became engaged incredibly quickly, which makes it very possible that there are still some important things that the two do not yet know about each other.
Jen and Rishi have gotten mixed reviews 90 Day Fiancé so far, as they are problematic but not bad enough to be considered season villains. Jen and Rishi's story does generate controversy in the same way that Daniele Gates and Yohan Geronimo's does, but they are not liked as much as other couples such as Gabe Paboga and Isabel Posada. It is likely that Jen and Rishi will be a moderate couple on The Other Way season 4, as they are not fan favorites, but they are also not season villains.
More: 90 Day Fiancé The Other Way: Why Jen & Rishi Are The New Jenny & Sumit
Source: u/alexthagreat98/Reddit, Jen Boecher/Instagram

#Day #Fiancé #Fans #Question #Jen #Rishis #Relationship #Began