Due to the impressive strides made in digital applications in recent years, being a cat owner in 2023 has never been easier or more convenient. Whether looking for medical advice, nearby veterinarians, cat sitters, feline translators, healthy food options, or general tips on how to be the best cat parent possible, several apps have been specifically created to help owners stay in touch with their pet's needs.
Unlike diversionary games and toys designed to reduce a cat's boredom and increase their happiness, the most effective mobile applications for cat owners tend to be the ones that mutually benefit both at once.
Meowtel
For many cat owners, finding free time to enjoy a night out can be a real chore, especially when a cat is unruly and needs supervision at all times. Worse yet, it's hard to enjoy free time knowing their cat is stuck in a cage, kennel, or other confined space bound to make their pet miserable. Thankfully, cat owners can use the Mewotel app to find a nearby cat sitter and never leave a fluffy friend alone ever again.
RELATED: 10 Tech Gadgets Every Dog Owner Needs
With over 60K 5-star reservations, more than 800 cities included, and a kitty satisfaction rate of 99.7% (as of November 2022), Meowtel is the #1 cat-sitting app on record. Each sitter goes through a 5-step vetting process to determine their qualifications and every cat visit includes being fed, hydrated, a cleaned litter box, and plenty of playtime and cuddles.
Pet First Aid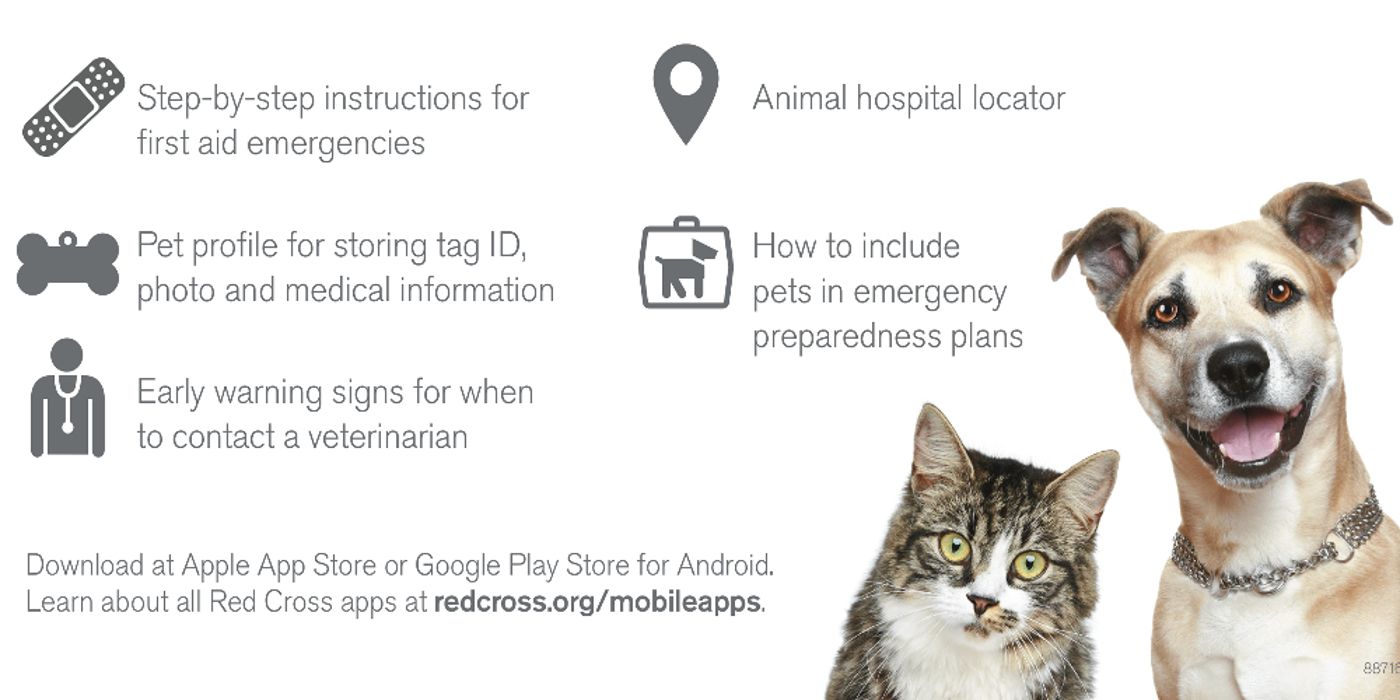 While it extends to animals other than cats, every feline owner should download Pet First Aid ASAP. The free life-saving app is sponsored by the American Red Cross and provides users with a comprehensive list of potential toxins and hazardous household materials that each cat should avoid. It also provides a list of 25 common pet emergencies for every cat owner to learn about and enjoy peace of mind afterward.
Pet First Aid also provides various allergic reactions certain cats may have with various materials, provides online cat First Aid training, and even allows users to take quizzes to brush up on what they've learned. A no-brainer for every cat owner that could save their beloved pet, Pet First Aid is a true miracle.
11Pets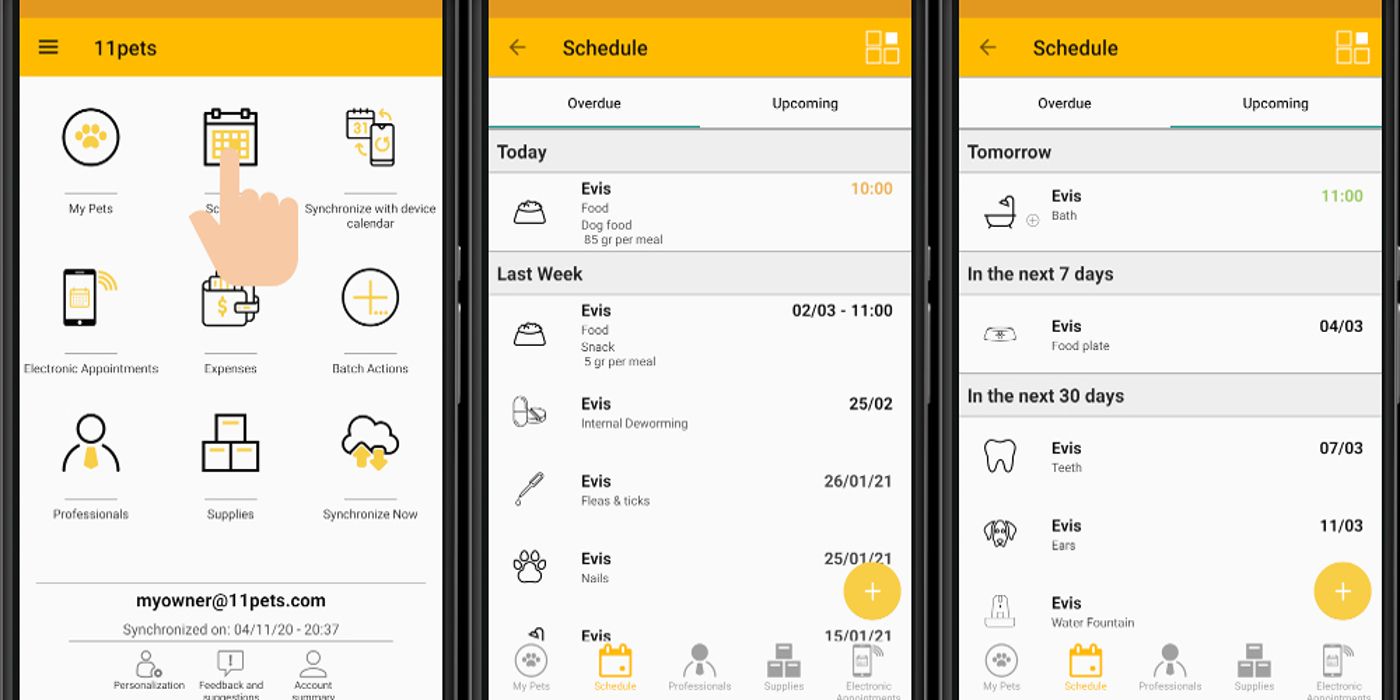 For those who have multiple cats under one roof, it can be very difficult to keep track of each one's individual needs regarding diet, grooming, medicine, etc. Billed as "the most attentive pet-care platform," 11Pets is a comprehensive networking app that allows owners to keep their cat's vital information in one easily accessible, centrally-located place.
11 Pets stores a cat's medical history and provides alerts to its owner when they have a vet or grooming appointment or needs a medicinal refill, vaccination, or any other medical procedure required. The app also provides information about nearby shelters and adoption centers, allowing owners to track everything about their cat's health under one umbrella.
MeowTalk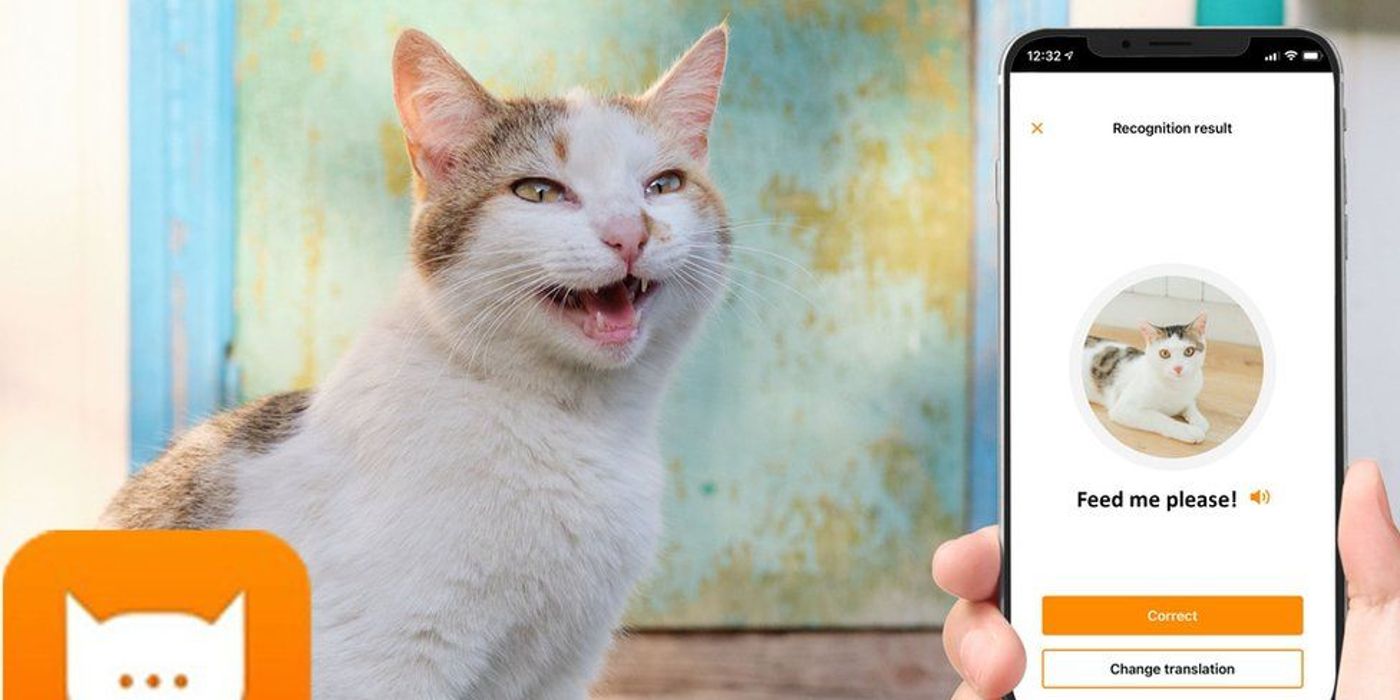 There's no worse feeling than being unable to understand what a cat is trying to communicate. Enter MeowTalk, an app designed to decipher a cat's unique vernacular and allow its owner to comprehend what it is they want and need to express. However, to enjoy the full perks of the app, a premium subscription is required.
RELATED: 10 Best Apps To Help You Sleep
Using Machine Learning and AI to decrypt each cat's unique vocabulary, MeowTalk can instantly interpret a cat's language and determine one of 11 base feelings that range from "happy/content" and "angry" to "in pain," and "give me attention." For many owners, being able to know exactly what their cat is trying to tell them is a truly beneficial way of becoming a better parent who's more in tune with their feline's feelings.
Cat Scanner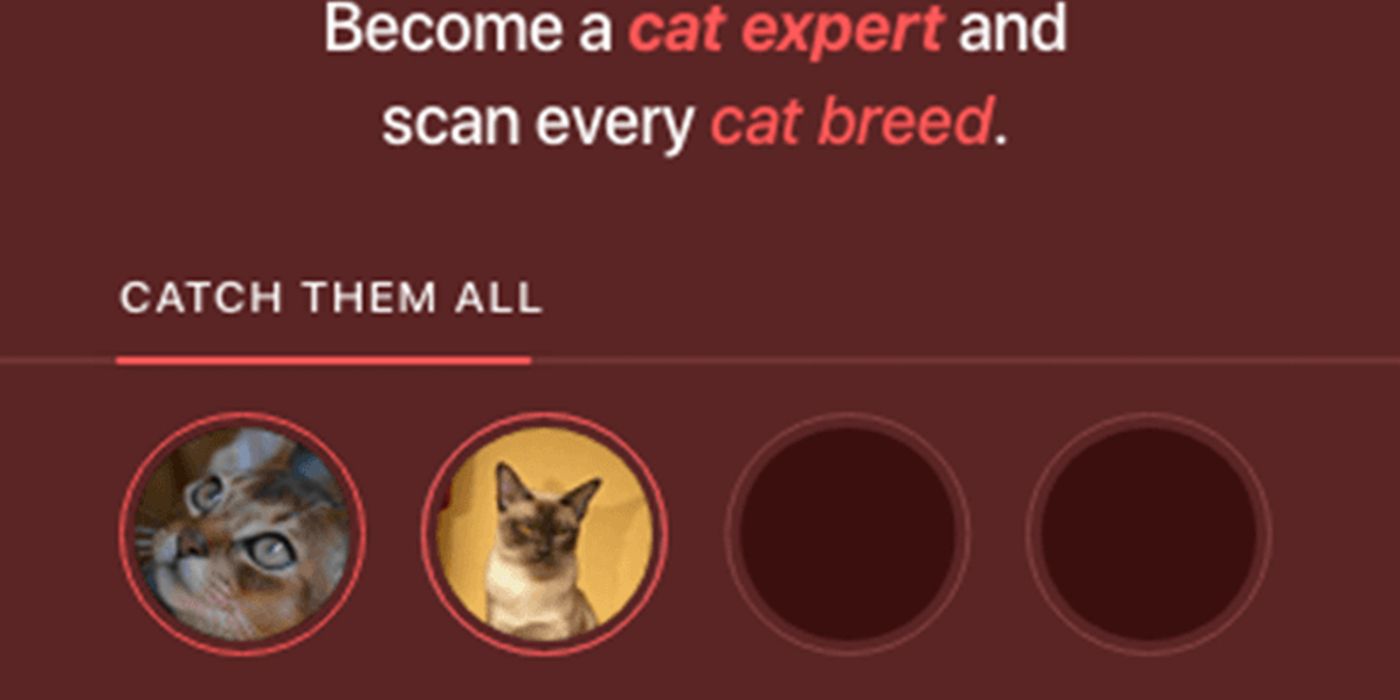 Identifying the specific breed of cat can elude many owners, which can in turn adversely affect their furry friends. Being able to identify a cat's origin is paramount for understanding its behavior, diet, sleep, playtime, and other important factors directly relating to its health. Fortunately, Cat Scanner is a highly trusted app that takes the mystery away by identifying over 60 cat breeds.
Cat Scanner takes a photo of one's cat in quickly identifies the type of breed it is. The app can accurately identify mixed breeds as well, which is sure to give owners peace of mind and the know-how to give their specific breed all they need to be happy and healthy. Like the best tech gadgets every cat owner needs, Cat Scanner is a godsend.
Cat Alone 2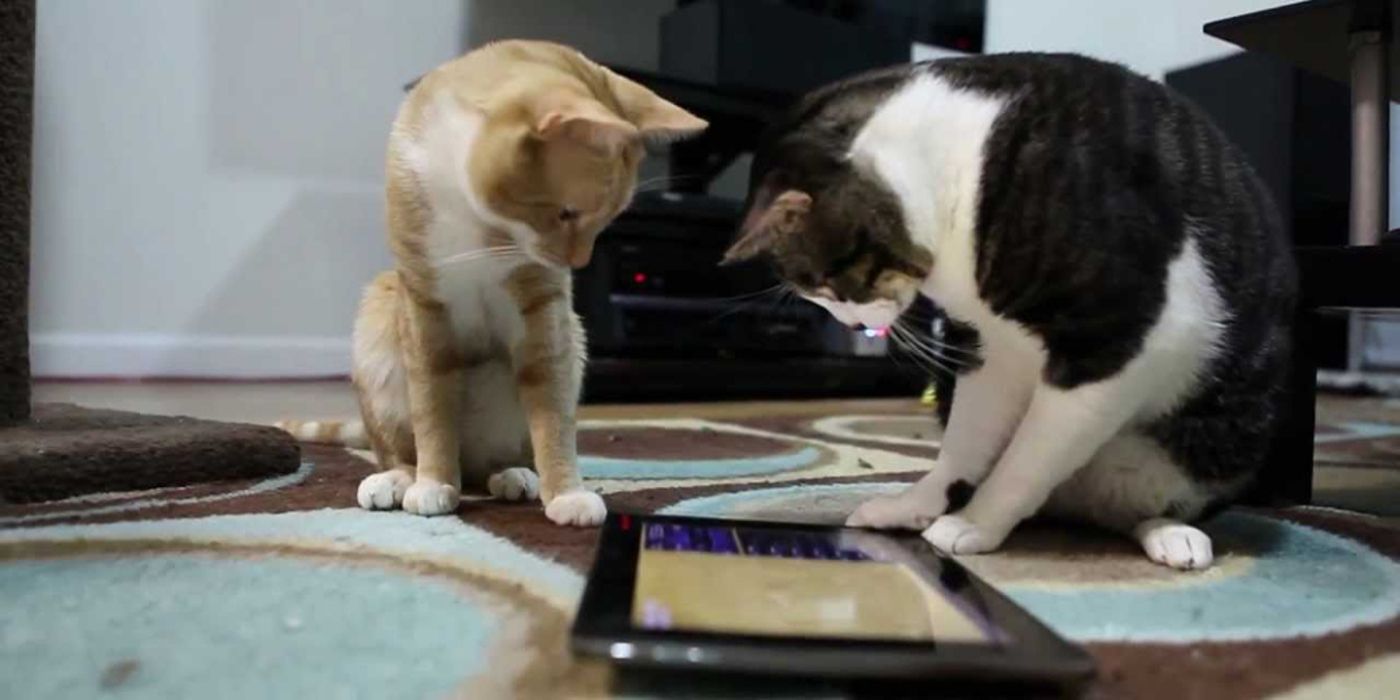 Some cats are far needier than others and require more time and attention than many owners have to spare. One app designed to remedy this very solution is Cat Alone 2, a fun interactive gaming app that distracts a furry feline long enough for an owner to take an important call, prepare dinner, finish household chores, or even enjoy a little alone time.
RELATED: 10 Best Retail Store Apps That Are Actually Worth Downloading
Featuring eight unique stages of games that include red laser, spider, feather, mouse, dandelion, water drop, fish, and firefly, Cat Alone 2 instantly captures a kitty's attention and keeps them busy long enough for owners to do what their schedule requires. Aside from being a valuable 7-in-1 toy app that includes games many rival toy apps do not have, the newly added selfie mode will have owners bragging about their kitty's proud hunting skills while enjoying free time.
Cat Training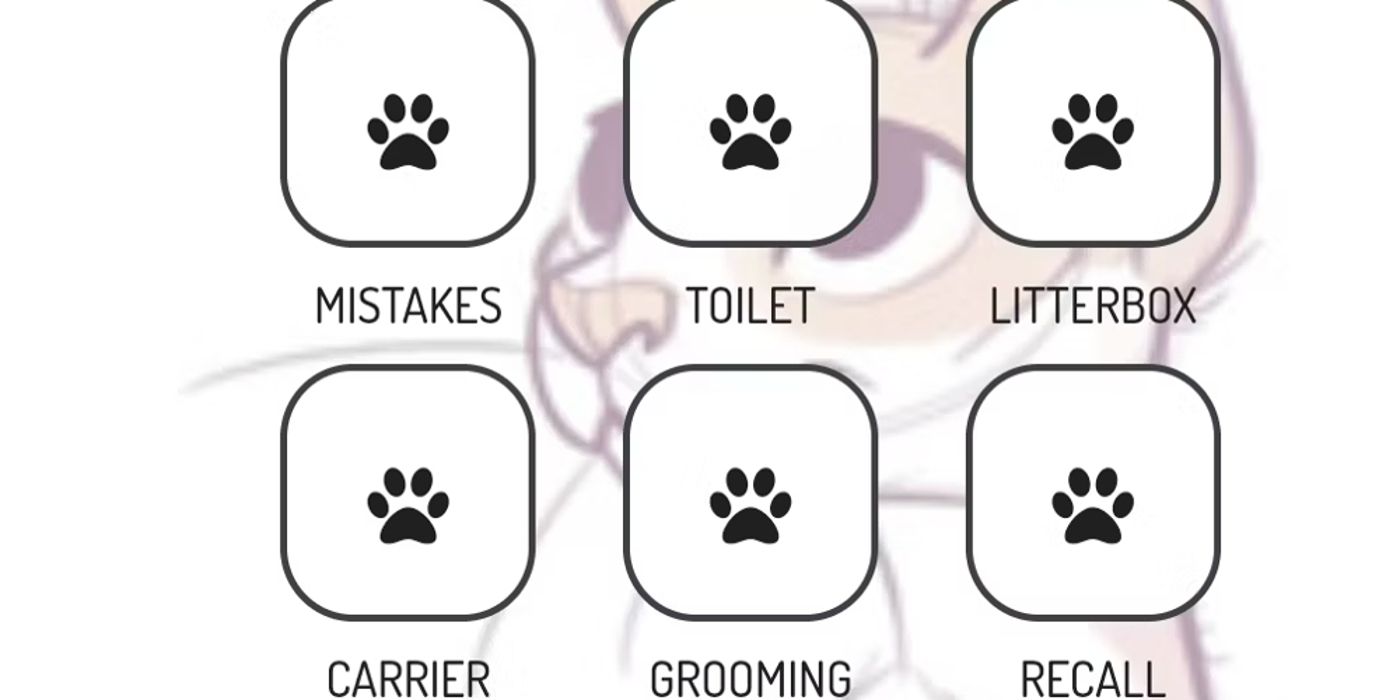 Not quite an exercise app, the Cat Training app provides owners with a wealth of useful knowledge relating to the full range of a cat's behavior. If a cat is acting up, scratching the sofa, going to the bathroom outside the litter box, etc., the app is designed to help owners understand why and provide remedies to help them fix the underlying issue.
While Lumsters is a similar app, the Cat Training app goes above and beyond to provide sleeping tips, how to use a scratching post, how to get a cat to respond better to their name, or rest on an owner's lap/chest. A wonderful app designed to improve cat parenting, Cat Training should be downloaded ASAP.
Chewy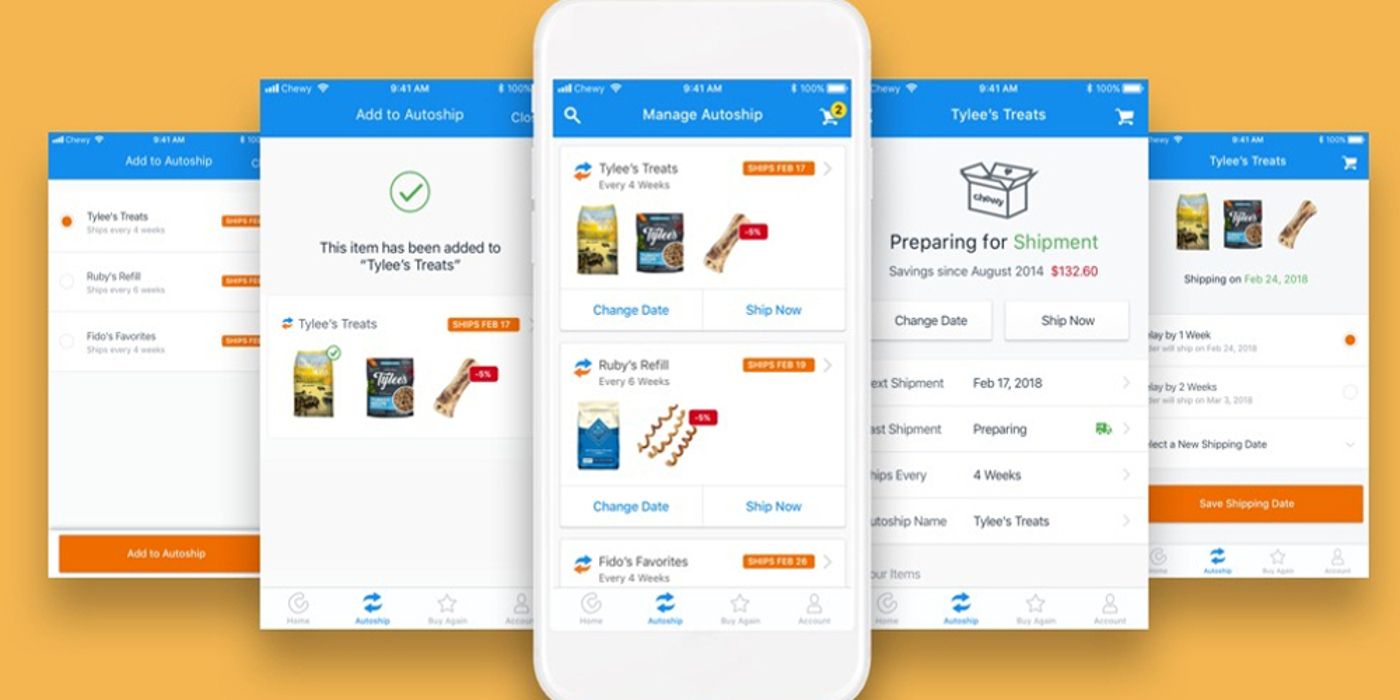 A premier pet food brand, every cat owner needs to have the Chewy app installed on their mobile phones. The highly-rated app gives owners access to over 2,000 brands of pet food. However, what makes the app a must-have for cat owners is the 24/7 pet expert service offered to give help to them all the advice they need to ensure their cat's safety and well-being.
The Chewy app itself is easy to navigate, provides access to countless products that expand beyond food, and even allows users to get prescription approvals from vets remotely, making the life of a cat owner far more convenient and effective in their parenting. Like the best attachable tech gadgets for pets, Chewy will keep every cat safer.
Relax My Cat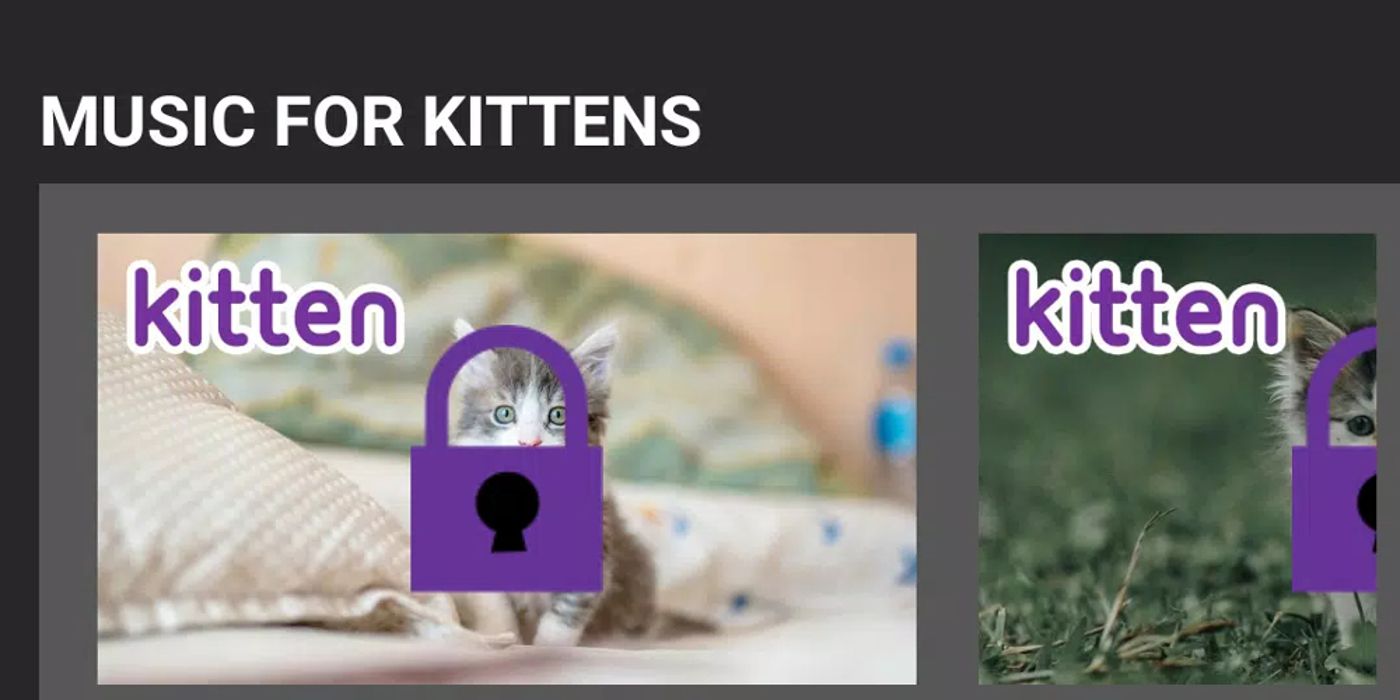 The calmer a cat is, the more relaxed and stress-free an owner can be. The Relax My Cat app knows as much and does everything in its power to reduce a cat's nervous anxiety, loneliness, boredom, stress, and over-activity by playing soothing sounds and music to help them find their meditative Zen state.
Used by 42 million cats in over 100 countries, Relax My Cat researched the audio profile of various cats for more than 7 years, which has led to an 87% effectiveness rate by helping cats and owners alike center themselves, and drastically decrease their angst and stress. Much better than pet-raising sim games, the app even functions as a worthy substitute for a cat sitter if need be.
Tably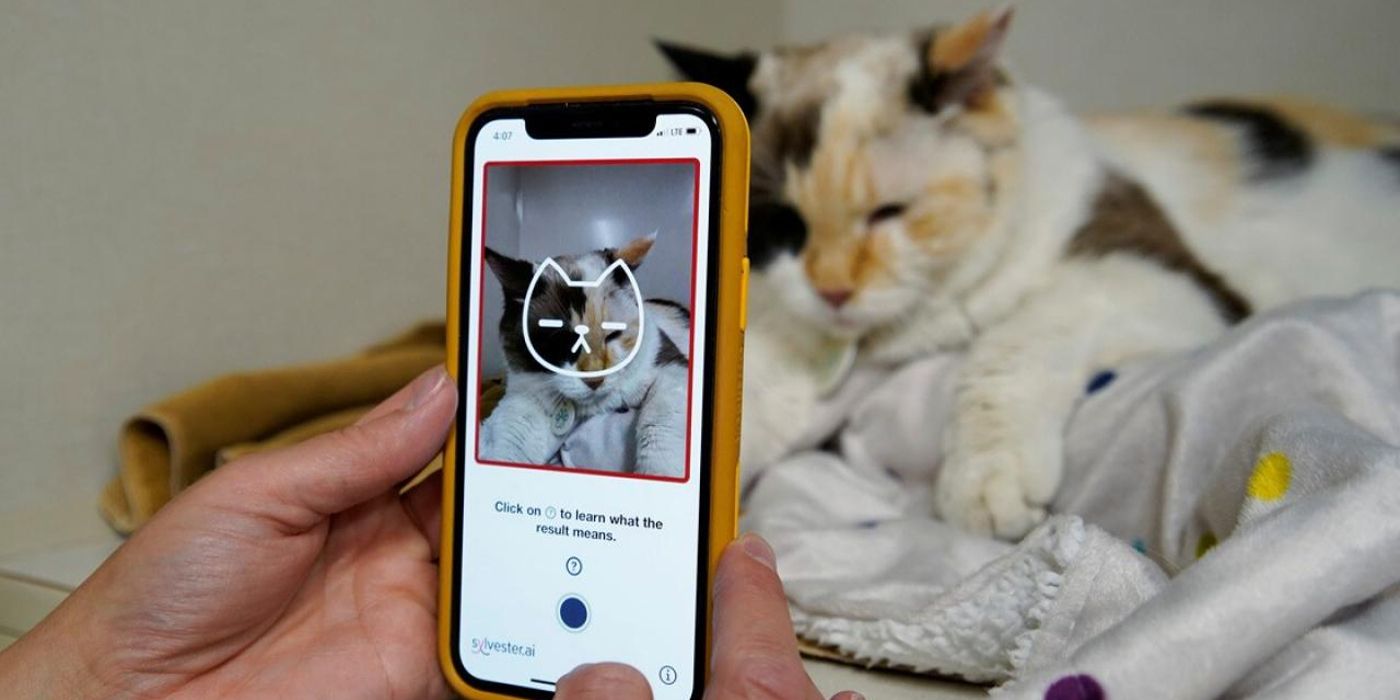 As most owners know, cats are incredibly fickle, mysterious, and difficult to know what they're thinking or feeling, which often causes great consternation for both. Thankfully, another invaluable wellness app called Tably has been created, which claims it can determine a cat's happiness level directly relating to its health. Fun, informative, and interactive, every cat owner should download the app at once.
The camera app takes a photo of a cat and uses AI and facial recognition technology to compare the photo to the Feline Grimace Scale, a model created by the University of Montreal, to determine if the cat is sick or in pain. Based on the scale, cats display near-imperceptible changes in their eyes, ears, head, face, whiskers, and muzzle. The app will immediately identify such ailments by closely examining each photo and alert its owners of which pain medication is best.
NEXT: 10 Kitchen Gadgets That Make Cooking Easier
#Apps #Designed #Cat #Owners