Admiral William Adama and Viper pilot Brendan "Hot Dog" Costanza share a secret connection that goes beyond the realm of Battlestar Galactica.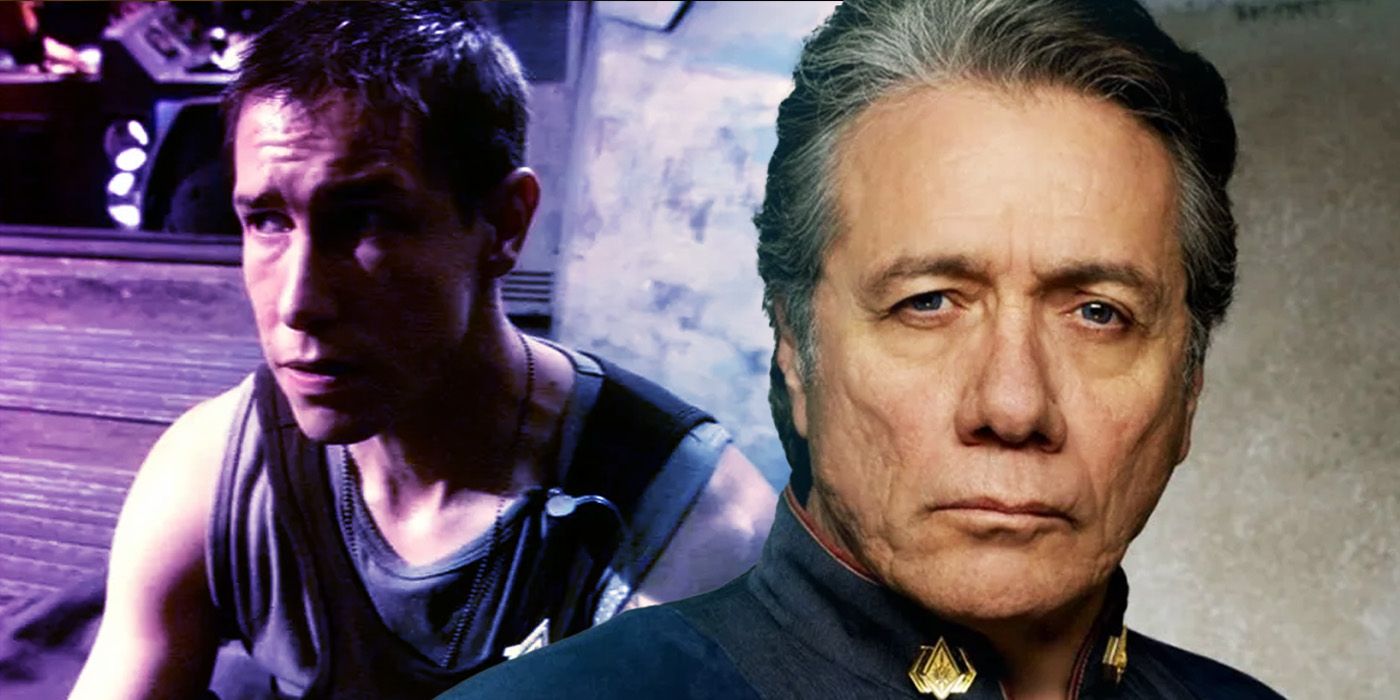 A real-life connection between Admiral Wiliam Adama (Edward James Olmos) and another Battlestar Galactica character adds yet another layer of nuance to the acclaimed sci-fi series. 2004's Battlestar Galactica was an early trailblazer for the intersection of prestige TV and the sci-fi genre. Audiences were hooked through the show's four seasons, thanks to several compelling mysteries, the relentless tension conjured by the existence of humanoid Cylons, and heady story connections that still titillate to this day.
Characters like Admiral William Adama and Gaius Baltar and his visions of Six are fascinating, well-written characters with distinct strengths, flaws, and motives. Admiral Adama's Edward James Olmos was especially integral to the success of Battlestar Galactica for several reasons. Not only was Olmos at least partially responsible for "So say we all" becoming an integral part of the show's identity, but he also shares a special connection with Viper pilot Brendan "Hot Dog" Costanza.
RELATED: Did Adama Really Start Battlestar Galactica's Second Cylon War?
Edward James Olmos' Son Appears In Battlestar Galactica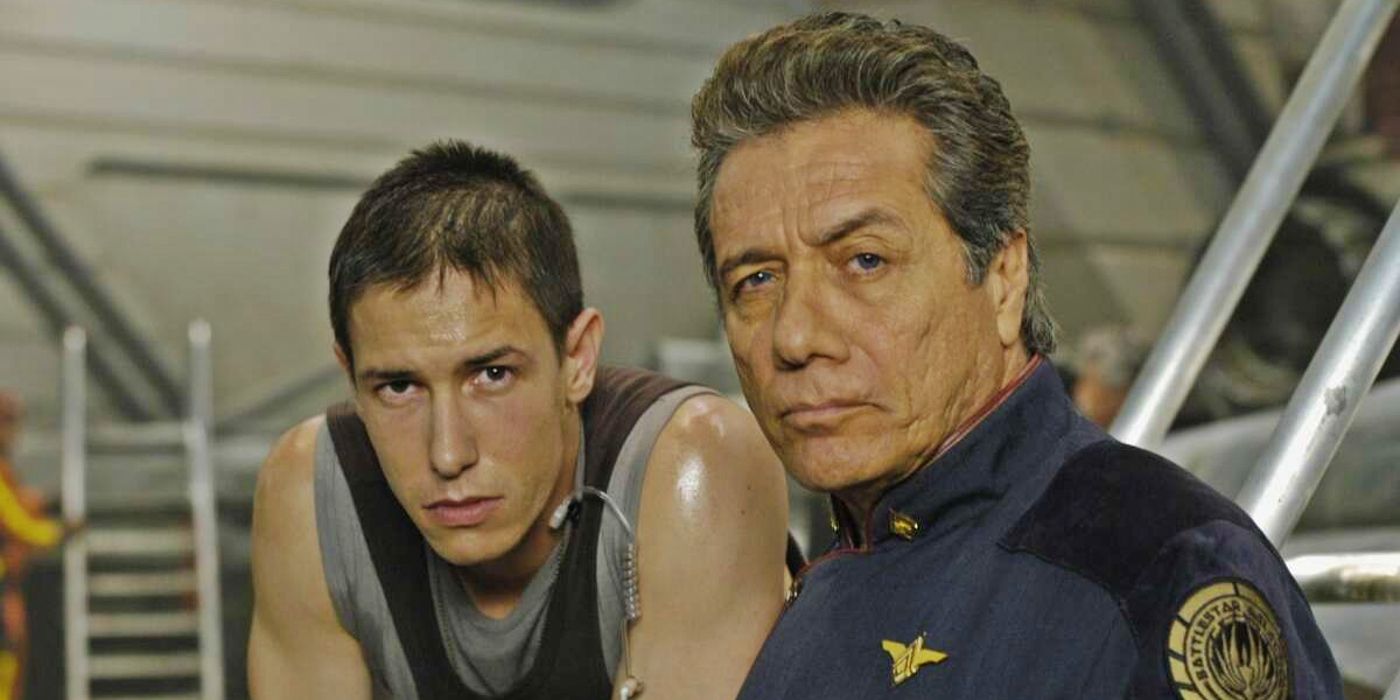 Brendan "Hot Dog" Costanza is portrayed by Brodie Olmos, Edward James Olmos' youngest son. Hot Dog was originally depicted as another anonymous nugget, a Viper pilot trainee recruited from the Fleet's remaining civilian population. Over the course of Battlestar Galactica, Hot Dog's role slowly grew as his character was given more specific development and contributions during multiple key moments until Battlestar Galactica ended after season 4.
How Bodie Olmos Ended Up With A Large BSG Role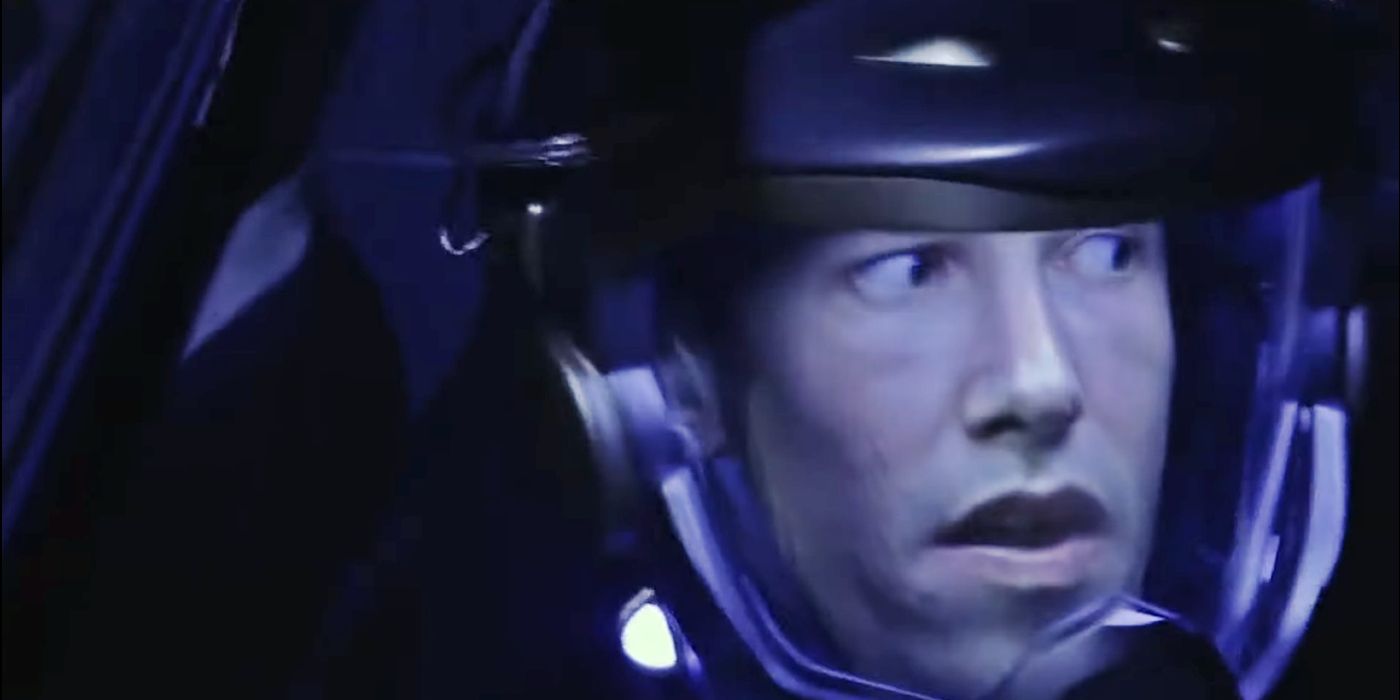 Hot Dog was one of several Viper pilots who gradually became a more important character during Battlestar Galactica's run. In a DVD commentary feature, executive producers and writers David Eick and Ronald D. Moore elaborated on the development of several Viper pilots such as Donald "Chuckles" Perry, Louanne "Kat" Katraine, and Brendan "Hot Dog" Costanza. While the pilots were meant to be generic characters akin to video game NPCs in the background, "What started happening is the writers just started putting them in" almost every scene involving pilots. Eventually, they became the pilots with "recognizable faces" and the writers upgraded their roles.
When it comes to Battlestar Galactica's characters, Hot Dog wasn't the most important. However, he played his part in serious, funny, and poignant moments on the show. There was even a mind-melting moment in season 2 when Colonel Saul Tigh ordered Hot Dog to stand down rather than shooting a Vipor piloted by Captain Lee Adama, Edward James Olmos' onscreen son, after he helped President Laura Roslin escape. Edward James Olmos' son connection made Hot Dog even better and added another cool connection in a show that made a name for itself on connections, characters, and Cylons.
MORE: Why The New Battlestar Galactica Series Will Have To Be Very Different
#Battlestar #Galactica #Character #Secret #Adama #Connection